Brace yourselves—this is World Cup soccer like you've never seen it before. If you haven't experienced what happens when three Playmates steam up the pitch with all the right bends, stretches and moves, check out our Special Edition World Cup gallery immediately.
World Cup 2014 has thus far been all about drama, full of underdogs toppling the favorites in close-call games that have kept fans and players alike on seat's edge. It's been a thrilling few weeks on the world stage, but none of it compares to what Playmate of the Year 2013 Raquel Pomplun, Miss March 2014 Britt Linn and Miss August 2012 Beth Williams accomplished in their own very special World Cup event. Now we're giving you a chance to go behind the scenes on their shoot for a peek at life on set with some of the most beautiful football enthusiasts on the planet.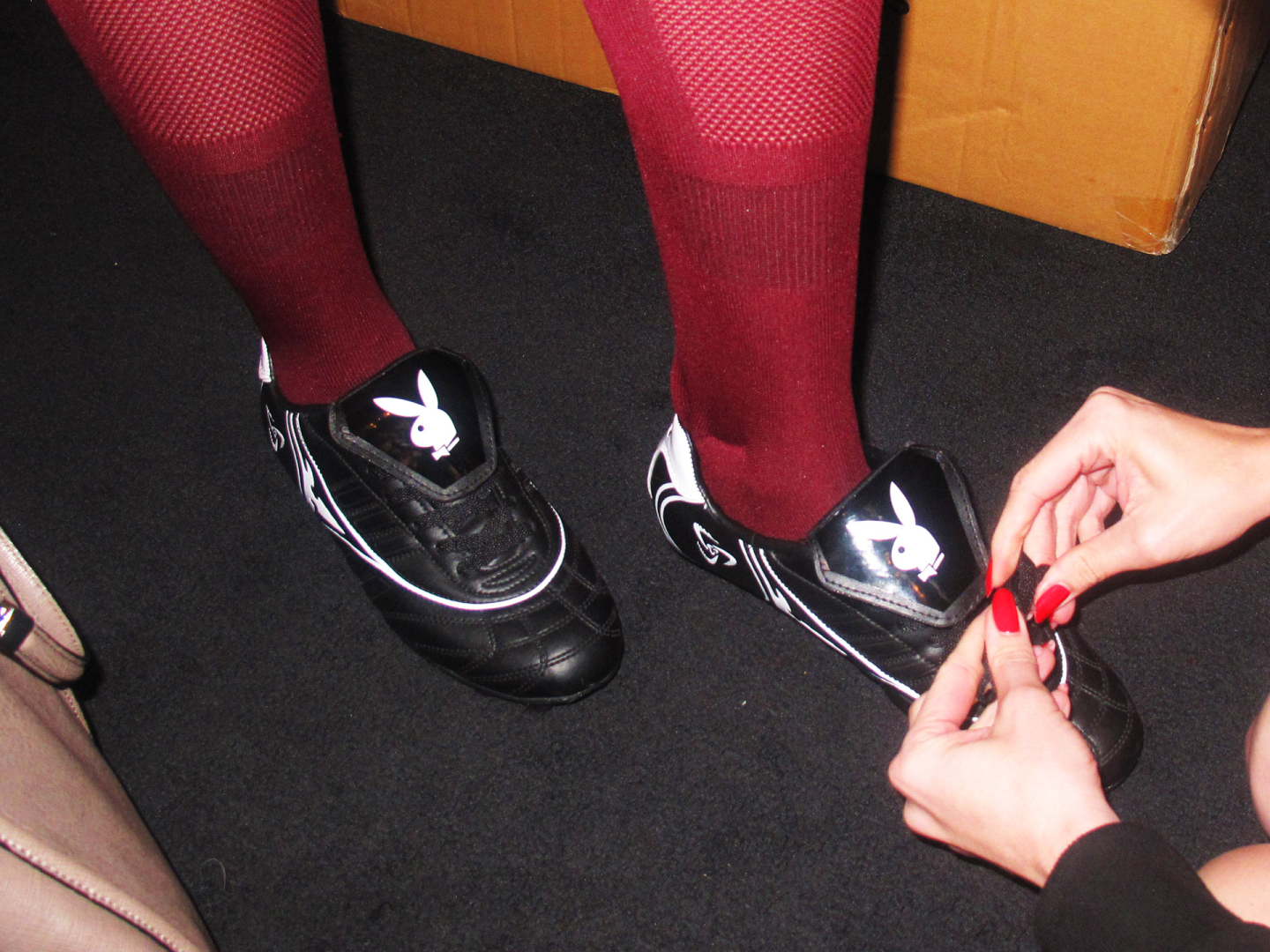 Playmate Tip #1: If the shoes ain't right, the ball don't bounce. The Rabbit Head logo gives a beautiful girl with long legs just a bit more spring in her step. And it never hurts to have a little help from your friends.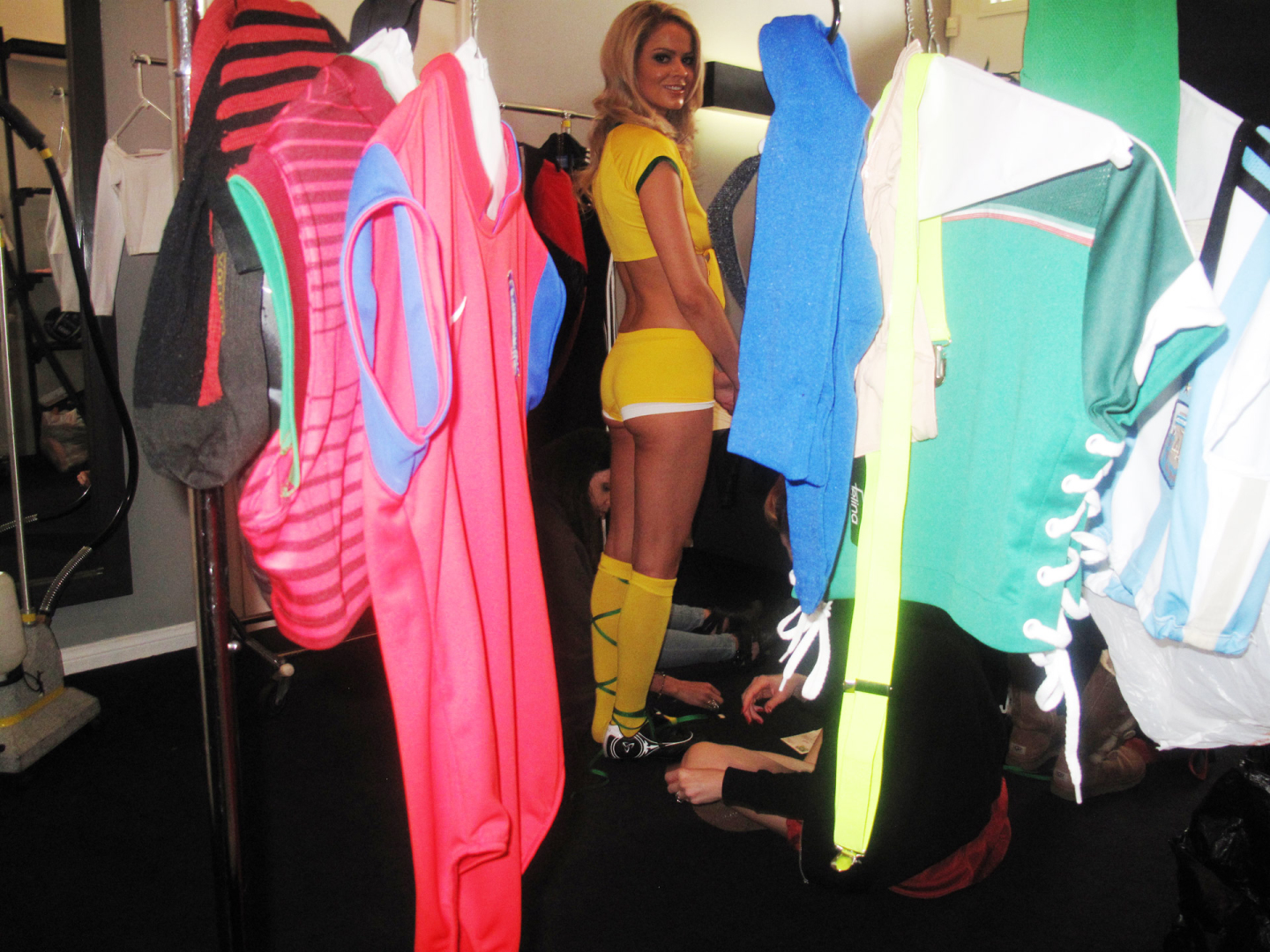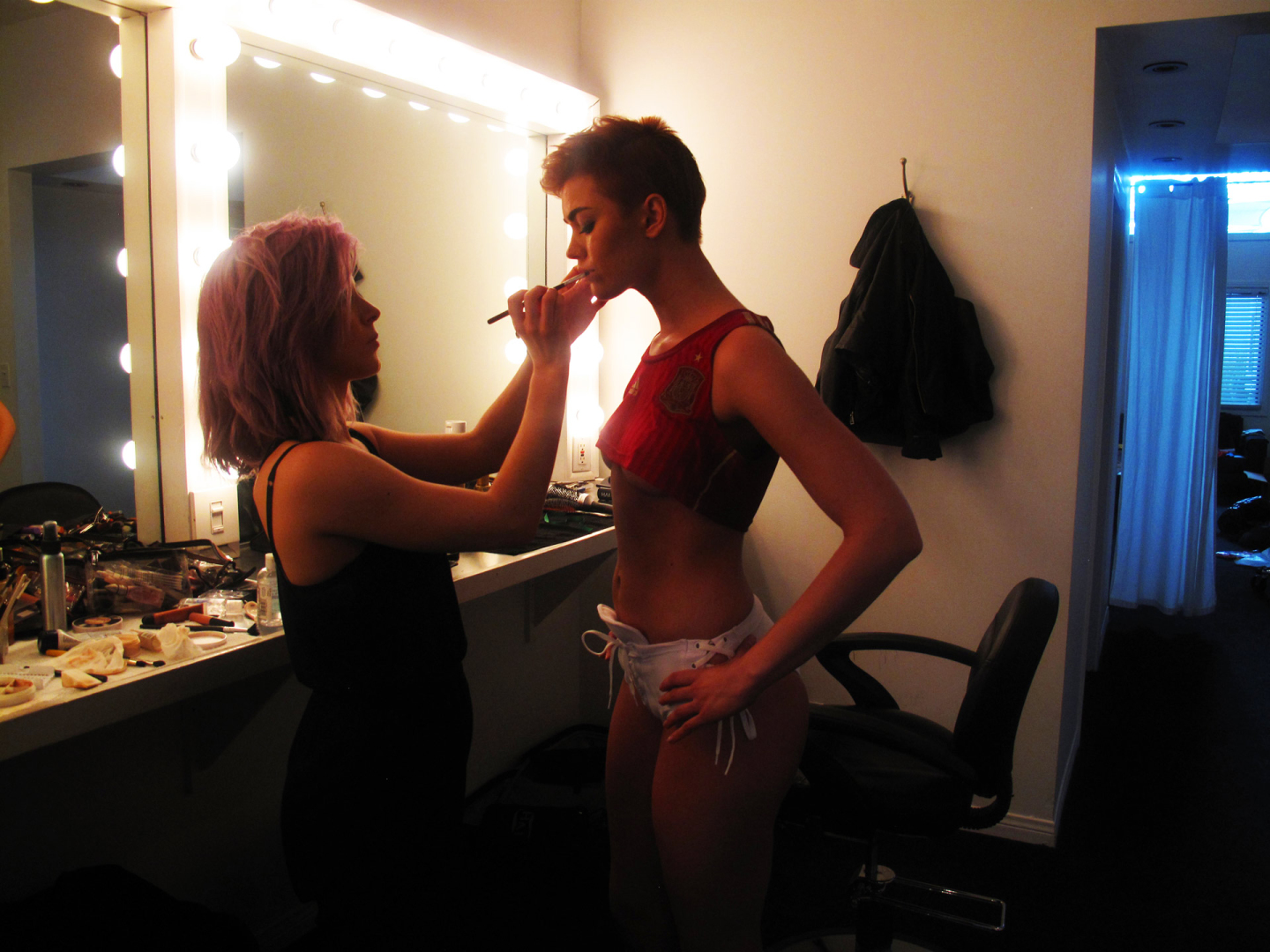 It doesn't really take a lot to make Miss March 2014 Britt Linn look this good, but it never hurts to try.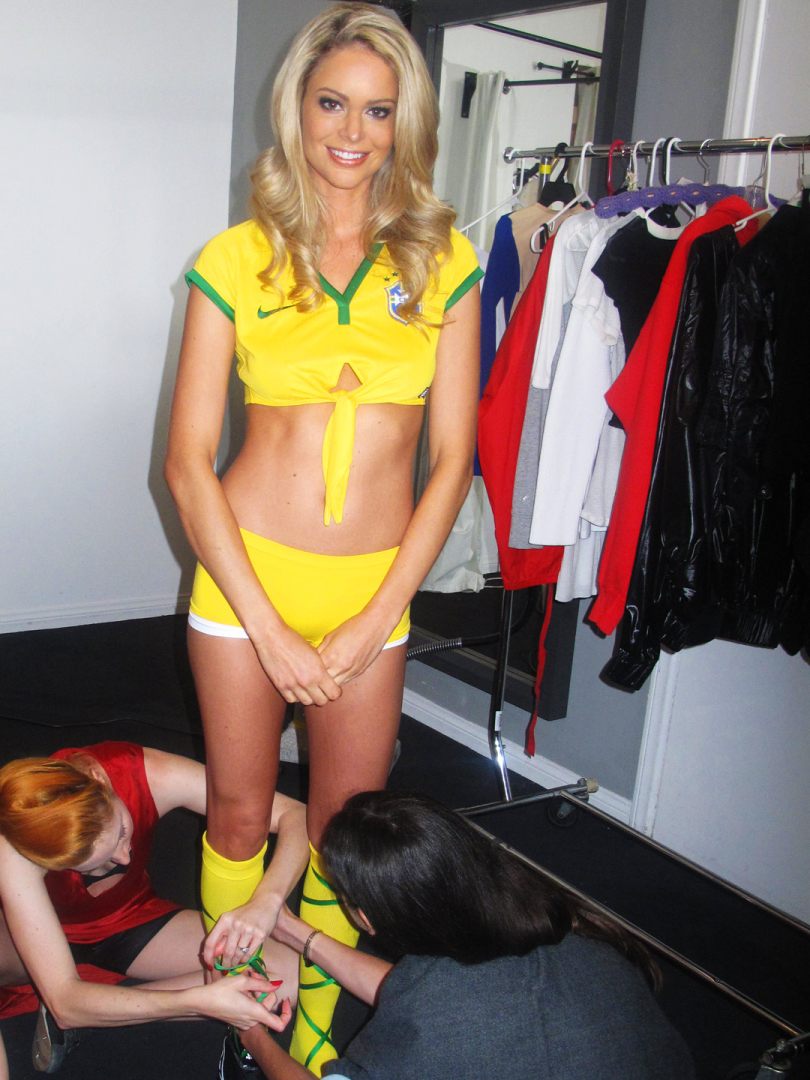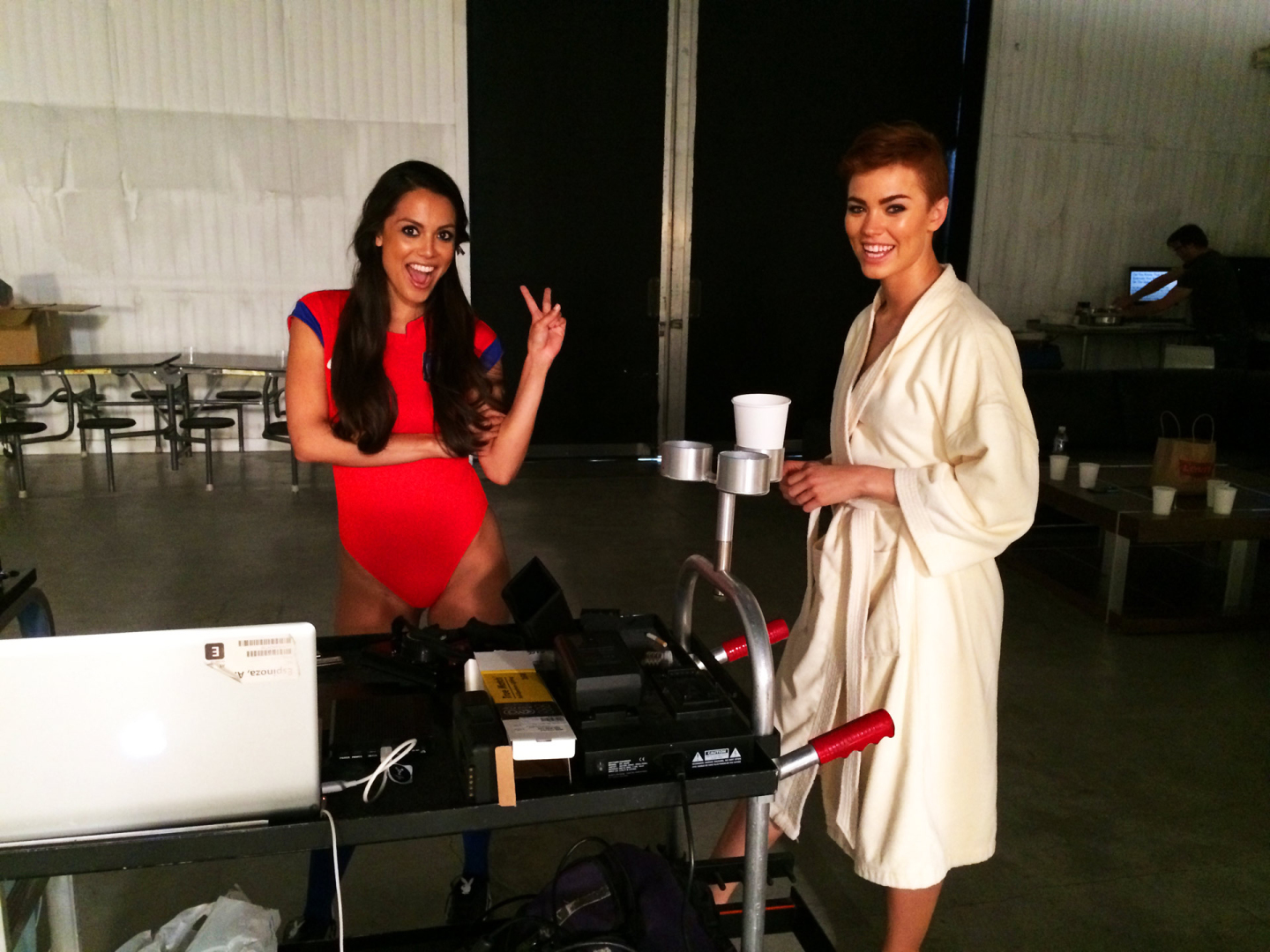 Playmate Tip #2: Photo shoots might mean a lot of hurrying up and waiting, but that just leaves more time for team bonding between takes.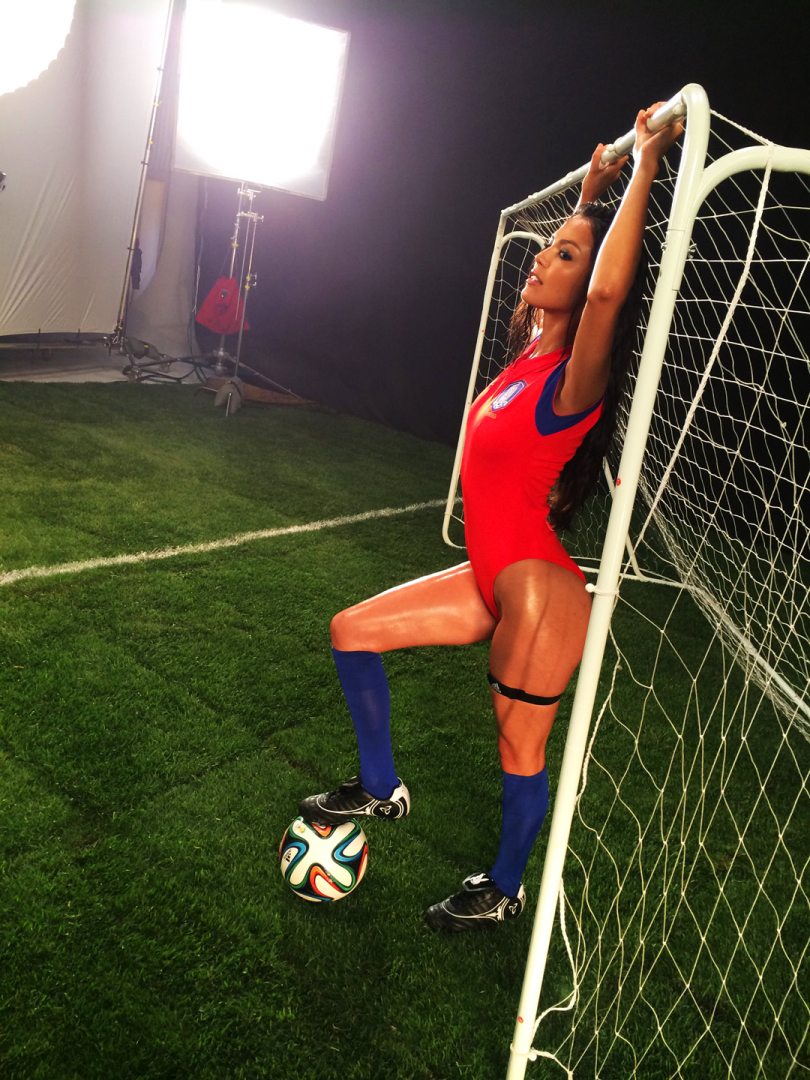 Playmate Tip #3: When impersonating a world-class athlete, always remember that Playmates are as rare a breed as any elite sportsman. It never hurts to look like you know you're good at what you do.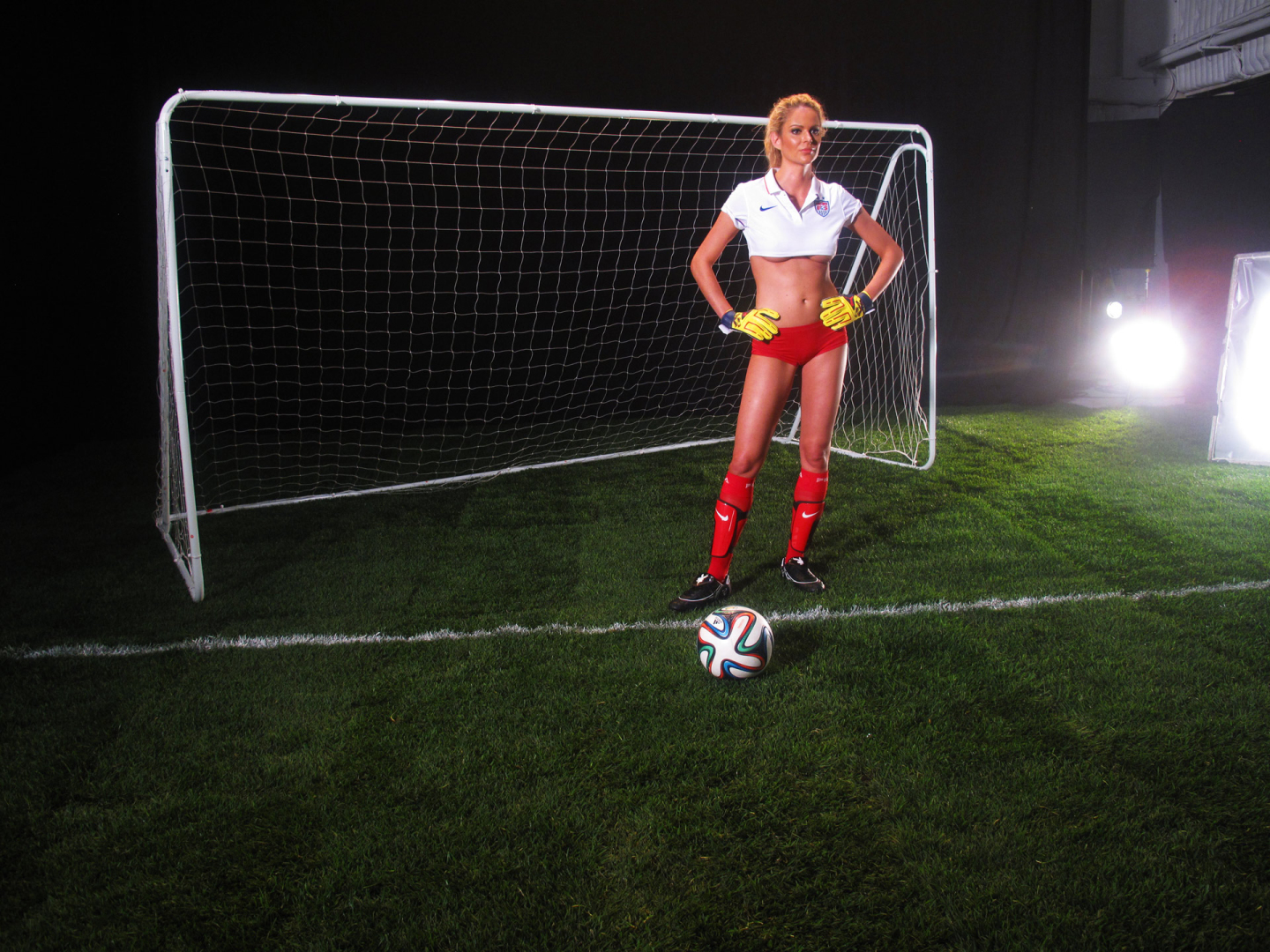 Miss August 2012 Beth Williams knows what we're talking about. Once a Playmate, always a Playmate. No looking back...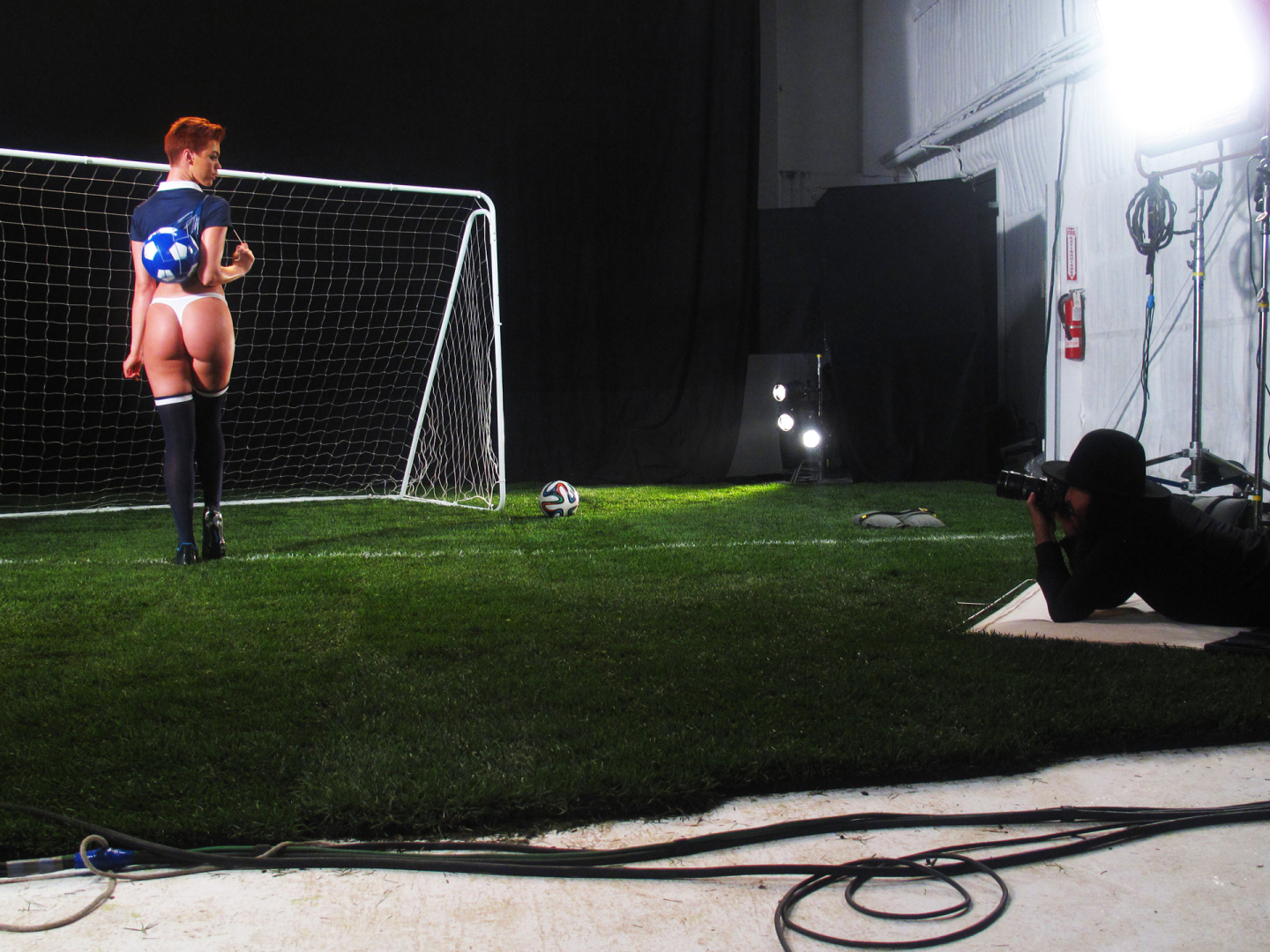 ...unless it's into the lens of a camera.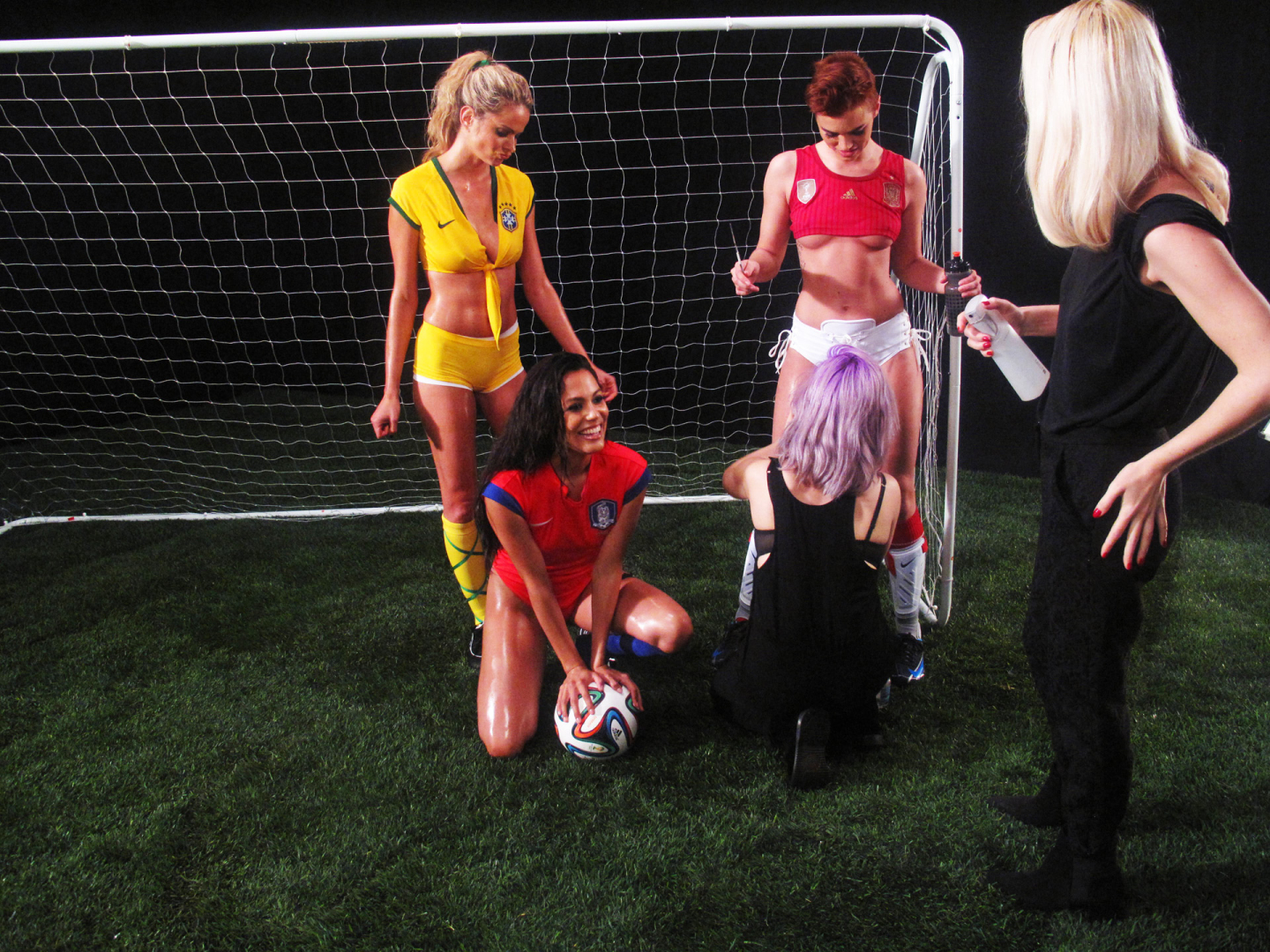 Playmate Tip #4: Every time you feel like the preparation is over and the action is finally about to get started, it's time to wait a little longer. But damn it, you just can't wait to see how good it all looks in the end.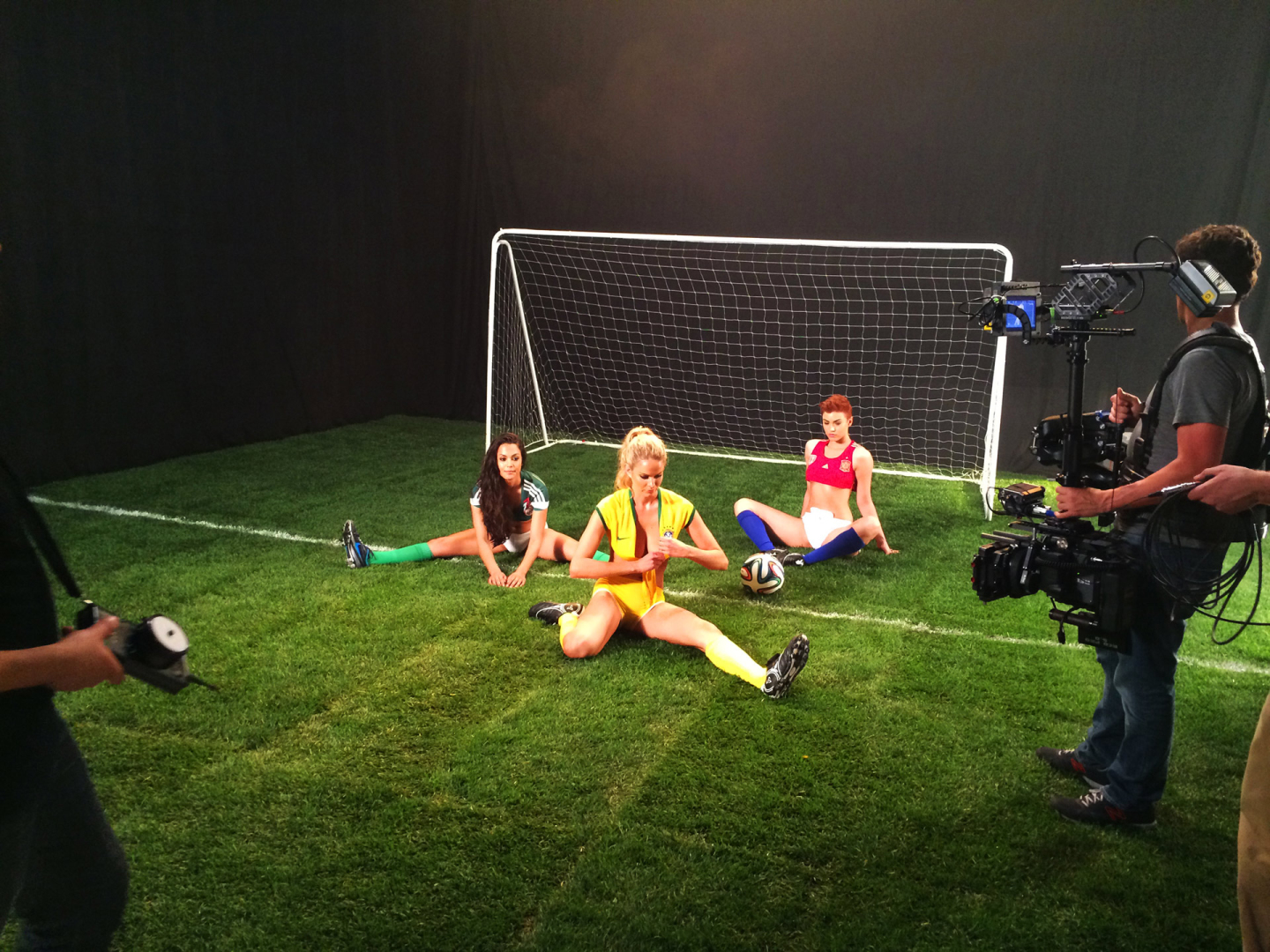 Playmate Tip #5: It always looks good in the end.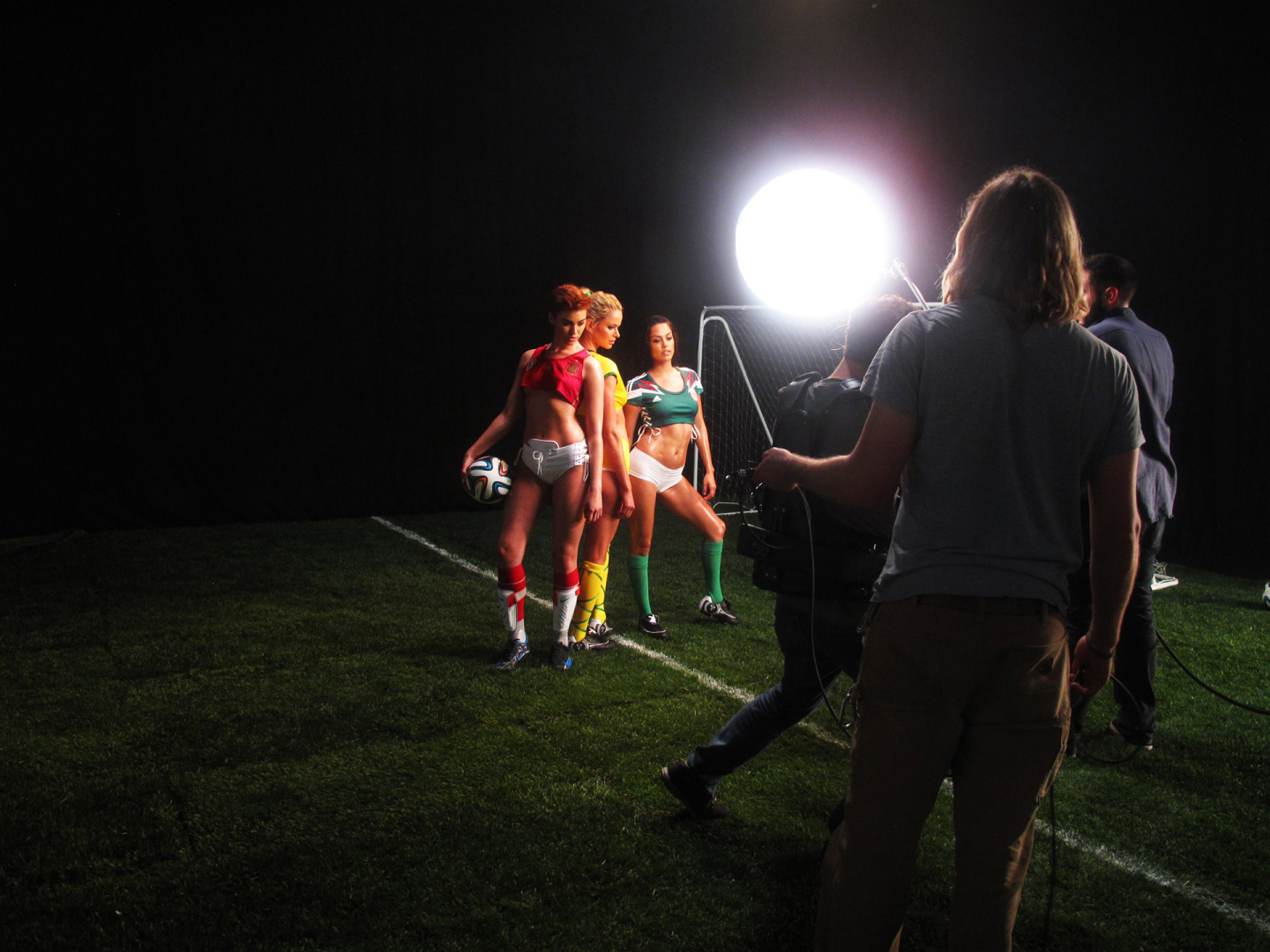 And some steamy BTS footage, to cap it all off. Enjoy.