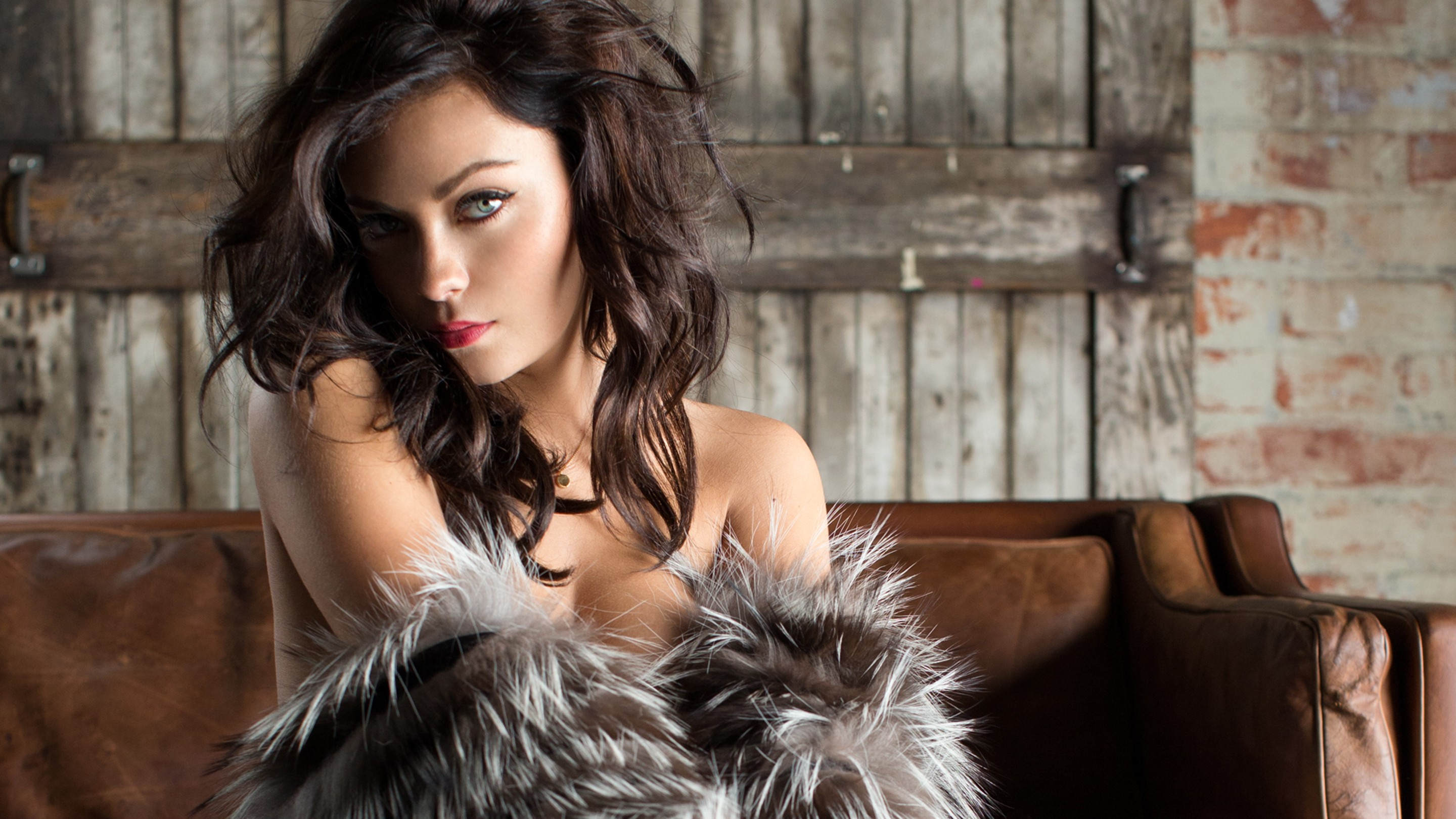 About
Birthplace

Sacramento, California

Biggest turn-ons

Big sexy arms, confidence and especially someone who can make me laugh

Guilty pleasure

I love romance novels. What can I say? I'm a hopeless romantic.

Words of advice

Having an open mind will always lead you in the right direction. The cliché is true: Never judge a book by its cover.
The road to rock stardom usually involves years of fine-tuning one's talent inside a ramshackle tour bus before achieving any success, whether it be short-lived or eternal. Lucky for us, Alexandra Tyler's road to becoming our rock-star April 2015 Playmate was much quicker—and she's here to stay. Raised in suburban Sacramento, Alexandra flourished as a country-music-loving cheerleader and straight-A student with dreams of becoming a special-ed teacher. That is, until her mom convinced her to attend an open casting call six hours away in Los Angeles. "Sometimes you just need somebody else to believe in you," she says. Maternal instinct proved correct: An agency signed Alexandra on the spot. To pursue modeling full-time, the speed-reader finished high school in a mere three years and moved to L.A., where she landed campaigns for L'Oréal and Volcom before being turned on to ­Playboy by a longtime friend, our very own January 2015 Playmate Brittny Ward. "I bought a subscription and became obsessed with becoming a Playmate. I love how empowered these girls are," says Alexandra. To infuse her with the same sense of empowerment and to celebrate her rising-star status, we turned the half-Spanish self-described "supergirlie goody two-shoes" into a ­Blackhearts-esque rocker chick. "The entire shoot was an adrenaline rush. It's the first time I've posed nude, but this isn't me showing off. This is me showing the world how proud I am to be a woman," she says. "There's no hiding now. I'm proud to be a Playmate—and I know this is only the beginning." Rock on.