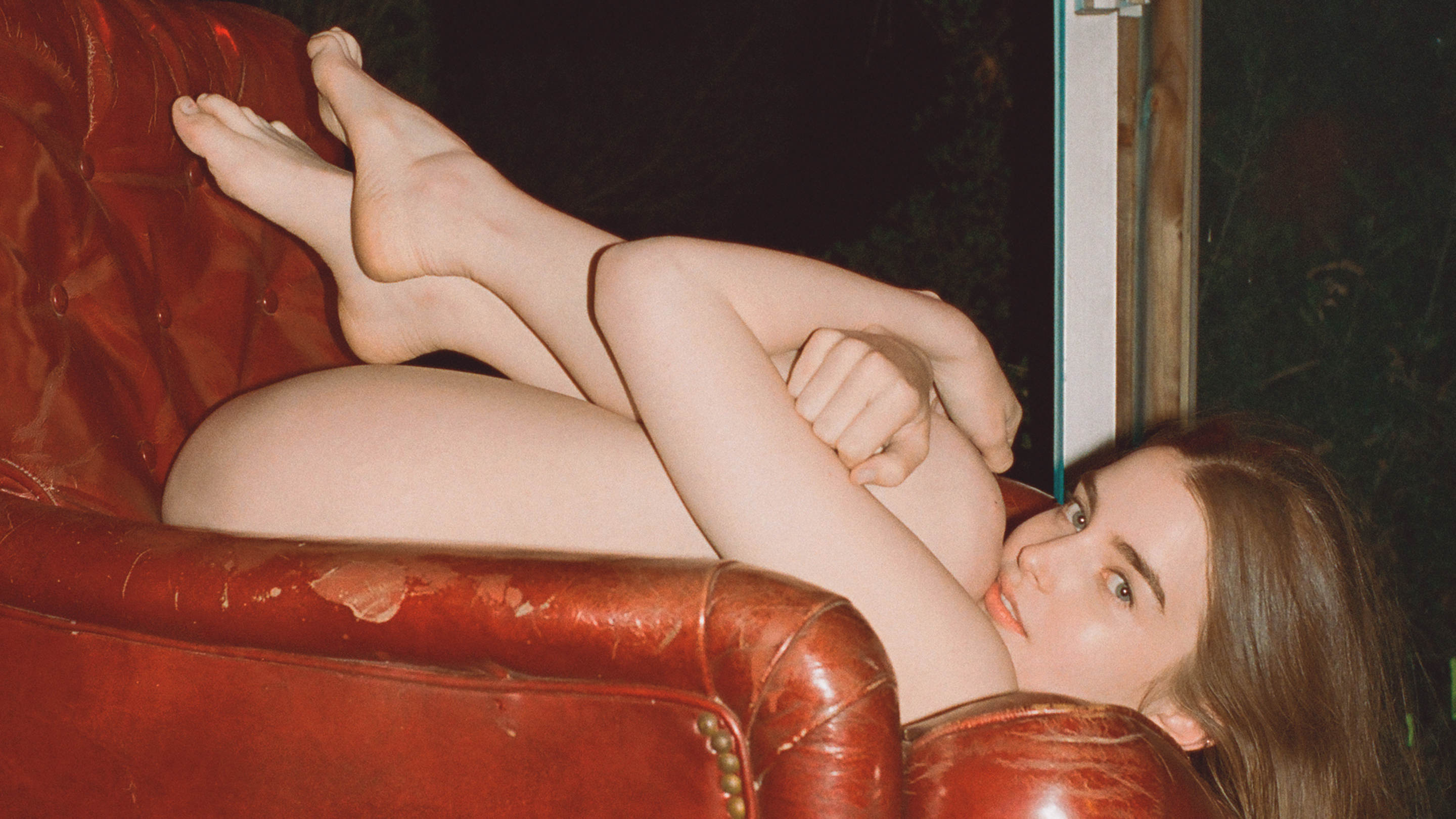 About
Birthplace

Grapevine, Texas

My go-to food

My favorites are still burgers and hot dogs. With mustard. I hate ketchup.

Musings on love

How do you know you're in love? When you don't have to think about it. It's basic, but it's really all about your gut feeling.

My biggest turn-off

Anyone who's always overly polite bores me. That's how you know they're bullshitting you.
Ali Michael sports a threadbare Marilyn Manson T-shirt with enough holes to pattern a slice of Swiss cheese. "I took this shirt home to Texas once," she says, sipping instant coffee in her SoHo apartment, her preferred joe on mornings like this when she lacks the energy to brew the real thing. "My mom and I were heading out when she said, "Sorry, can you please change?" But overall, I don't have to tone it down." Such is the life of a woman who belongs to two worlds. Our July 2016 Playmate grew up riding horses outside Fort Worth, the daughter of a man who shoots guns and rides a Harley. Today she lives in Manhattan, a successful runway model whose career spans a decade and whose Twitter feed drips with borscht belt cynicism. Both places are home; Ali is a product of two of them. "I have polarities. I listen to Deftones and gravitate to dark things, but I grew up in the middle of nowhere, going to Walmart. I'm weird but also completely normal." Reconciling these disparities is her coming of age. "Living in New York City is like being in an abusive relationship. I got burned out. It's important to go back to Texas, where my heart is, and hear no sirens and see the sky. You never see the sky in New York. But then I'm like, Fuck, I want to be back there. It's an addiction." Therein lies her current life calling. "Like many people my age, I'm still figuring myself out, and I'm okay with that. I like being human. Nobody really knows what the fuck they're doing, and that's totally fine."