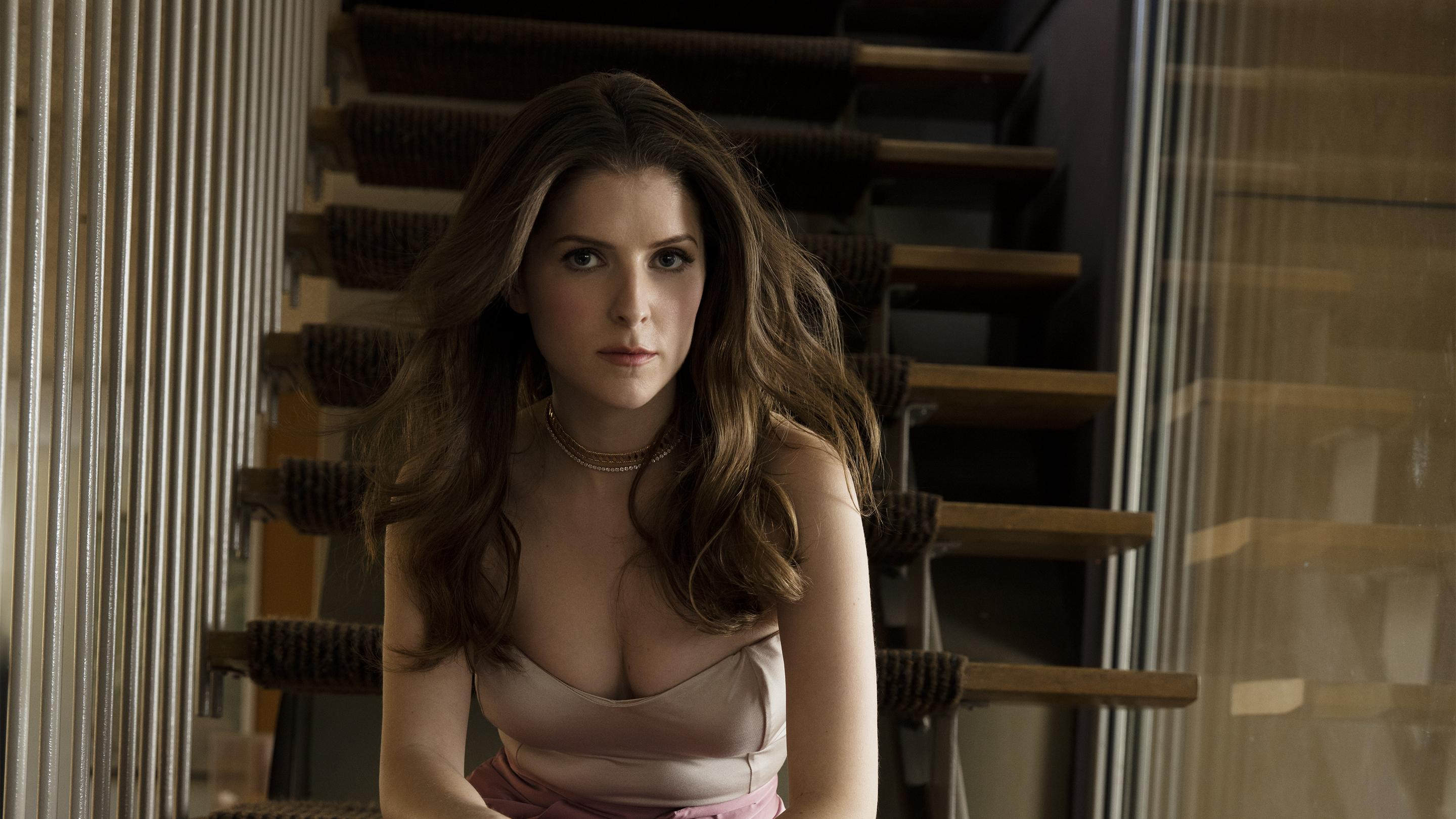 About
Birthplace

Portland, Maine

On communication

"You're probably right" means "You're wrong. I just don't want to seem like a dick about it."

What I like about Twitter

It would have taken probably 10 times as long for people to accept my voice and my sense of humor if I didn't have Twitter.

Pressing question

If the frosting has cream cheese, it counts as breakfast, right?
Actress and singer Anna Kendrick was born August 9, 1985 in Portland, Maine. Anna became interested in the arts early, and by age 10 her parents were driving her to New York for auditions. "As a child, you don't stand in front of a mirror and perform Lady Macbeth's monologue, so I guess I did more of the hairbrush singing than running around performing plays," Anna told the
Irish Examiner
. At 12, she landed the role of Dinah in the Broadway musical
High Society
, for which she won the Theatre World Award and was nominated for a Tony and a Drama Desk Award. Anna made her film debut in 2003 in the musical comedy
Camp
and won an Independent Spirit Awards for Best Debut Performance. More films followed, including
Rocket Science
, and in 2008 she appeared as Jessica Stanley in
Twilight
, a role she reprised in the movie's sequels.

While Anna was increasingly gaining attention for her work, it was 2009's Up in the Air that really put her on the map. She starred opposite George Clooney and was nominated for Golden Globe, SAG, and Academy awards for the role. More films followed, including Scott Pilgrim vs. the World, 50/50, What to Expect When You're Expecting, and Pitch Perfect. Pitch Perfect allowed Anna to show off her singing voice, and she scored a hit single with her performance of "Cups (When I'm Gone)." Anna used those pipes again in 2014's Into the Woods, and the subsequent Pitch Perfect movies.