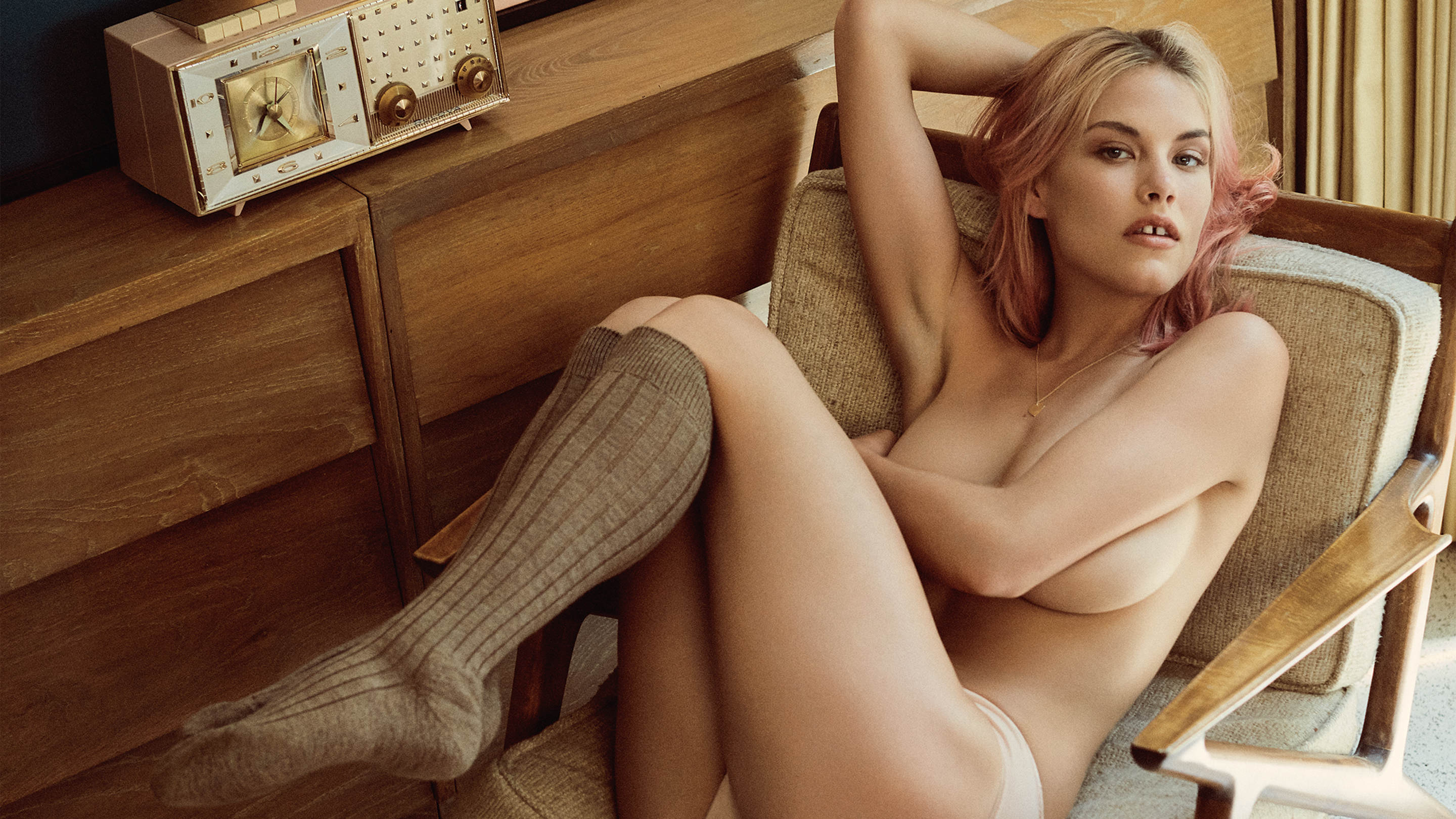 About
Birthplace

Austin, Texas

My celebrity crush

I like Joseph Gordon-Levitt's smile, partly because we have the same one. When we smile, our eyes get small.

My feel-good foods

I love a foot-long tuna fish sandwich from Subway and a 3 Musketeers bar when I'm having a bad day.

My guilty pleasures

I'm a dork. I dabble in comic books, and cartoons are my guilty pleasure. I'm obsessed with Adventure Time, Rick and Morty and Archer.
I've started deejaying in some clubs in New York," Ashley Smith says to a reporter as she wraps up an interview. "Can you include that?" When talking to Ashley, who was raised in Austin, Texas but moved to the Big Apple to pursue bigger dreams, you'll learn that she's not an easy read—and that's a beautiful thing. She's made a name for herself as a magazine cover girl (including this very issue) but also wants to study marine biology. She can speak a bit of French but enjoys mindless TV like Adventure Time. She can turn heads in a bar as the girl dancing like nobody's watching, but she hates to stand in line, so you won't see her out on weekends. Altogether, Ashley takes pride in being a woman who opens herself up to the world around her. "We have only one life, and I would rather live adventurously and test my boundaries than be shy. That's boring. I want to meet new people, do new things and live a full life. Being afraid is not going to get me that," she says. "You have to show the world why you're special."