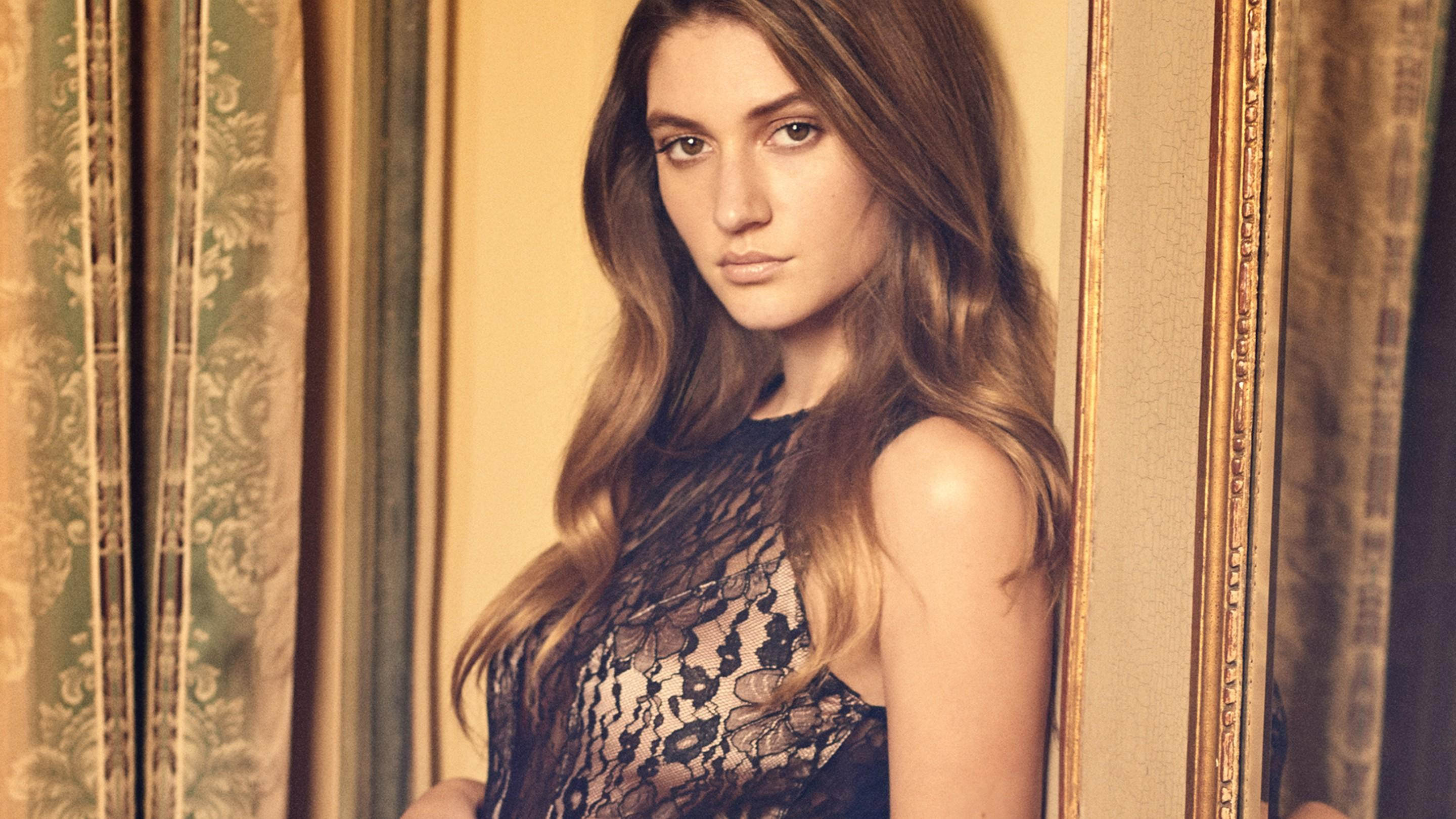 About
Birthplace

Dallas, Texas

On nudity

It's never been a big deal to me. It's normal. It's natural.

Guilty pleasure

I like the worst, most basic all-American foods, like pizza, french fries, chicken wings and potatoes in any form you can cook them.

What makes me feel sexy

Feeling secure. I feel sexy post-shower or in a T-shirt and underwear on the couch, watching Netflix.
The
ultimate
girl next door is a term often thrown around but seldom personified.
Elizabeth Elam
, however, is a rare breed, an unlikely amalgam of warmth, grit and obvious beauty. Born in Dallas and raised in Norman, Oklahoma, Elizabeth has a classic life story. Growing up, she spent summers on her grandparents' farm, barrel racing and singing the national anthem at rodeos, and there was never a glimmer of doubt she would trade her milk-fed upbringing for more provocative pursuits. After being scouted at a local music festival, she moved to Miami and then Europe for several months. "I said, 'Okay, I'll model if it's good money and gets me out of Oklahoma.' I knew the world was so much bigger," she says.
Now temporarily settled in Los Angeles, the full-time model and progressive thinker isn't jaded; she's no wide-eyed ingenue either. She's also unabashedly low-maintenance. "There are some people who can't leave the house without taking a shower and getting fully ready to go to Target. I'm like, 'Why?' " Needless to say, if you're trying to take her out, don't suggest anything too swanky. "I'm not into the club scene. I love shitty dive bars. Those are my spots." When it comes to flirting, she's into subtle seduction. "The fun part is catching someone's eye across the room, then wondering if they're still looking at you, so you keep looking over," she says shyly. "Build up a little tension beforehand, accidentally brush them as you walk by, that type of thing."
An unflinching point of view is also paramount. "Now more than ever, it's important not to be complacent or apathetic," she says with fervor. "If you feel a certain way, voice it. We don't really have the luxury not to anymore. It's easy to be apathetic. But Martin Luther King Jr. said it best: 'Injustice anywhere is a threat to justice everywhere.' It's true." Elizabeth doesn't subscribe to double standards—and she's down with a guy who's in touch with his feelings. "I think anybody who believes in equality is a feminist. There are so many sides to being a woman, and a lot of the time you feel that if you pick one, you can't be another. It applies to guys too. A guy doesn't have to be only a strong provider who doesn't show emotions. You can cry and still be 'manly.' And as a woman, you can be smart and naked at the same time." Well said.Play Video