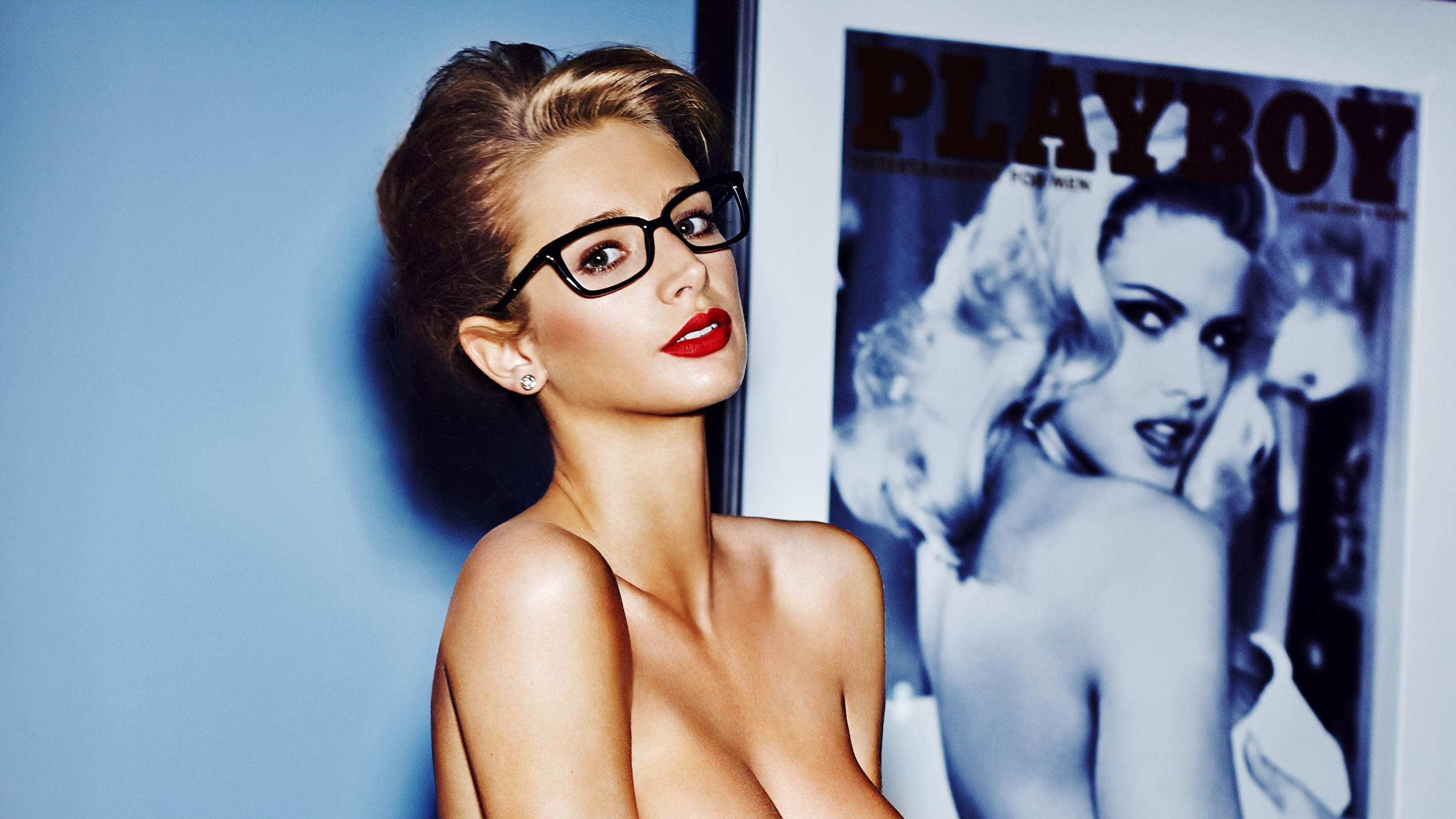 About
Birthplace

Windlesham, Surrey, U.K.

I love it when guys...

Men in suits are great, but I have a secret thing for builders and workmen

My guilty pleasure

British gangster films

My philosophy

Never worry about what others think. You only live once, and you're probably never going to see them again.
People often ask what it's like inside the ­­Playboy editorial offices in Beverly Hills. So we tried something unusual: photographing July 2014 Playmate Emily Agnes of the U.K. in our digs and fashioning her as a hot office babe. Has meta-­journalism ever been this sexy? "Last night I was naked over there on that desk," says Emily the day after the shoot, "and in that conference room, and in front of the refrigerator. I even hung off the ­Playboy sign out front. Holding on for dear life, I thought, Damn it, I'm hanging off the building of my dreams!" Give this girl a raise. Emily's trajectory is a success story of the internet age. In 2012 the young model from Surrey—who had paid her dues pouring pints in pubs—hit a fashionable London party in an outrageously revealing gown "with half the front missing," as she puts it. Pictures of her in the gown quickly went viral and were picked up by the London tabloids, including The Sun and Daily Mail. Time to think bigger, she told herself. Soon enough—thanks to an introduction by our Irish photographer Tony Kelly—Emily was in our offices channeling the personal assistant of every man's fantasies. It's a role she enjoyed. "I loved playing the sexy secretary," she says. "And I'm really good at massages, so I'd give my boss plenty of neck rubs." A wicked smile blossoms on this English rose's face. "A well-groomed man in a suit, with a bit of power? Oh yeah, that can be awfully nice. I would definitely work after hours for him."