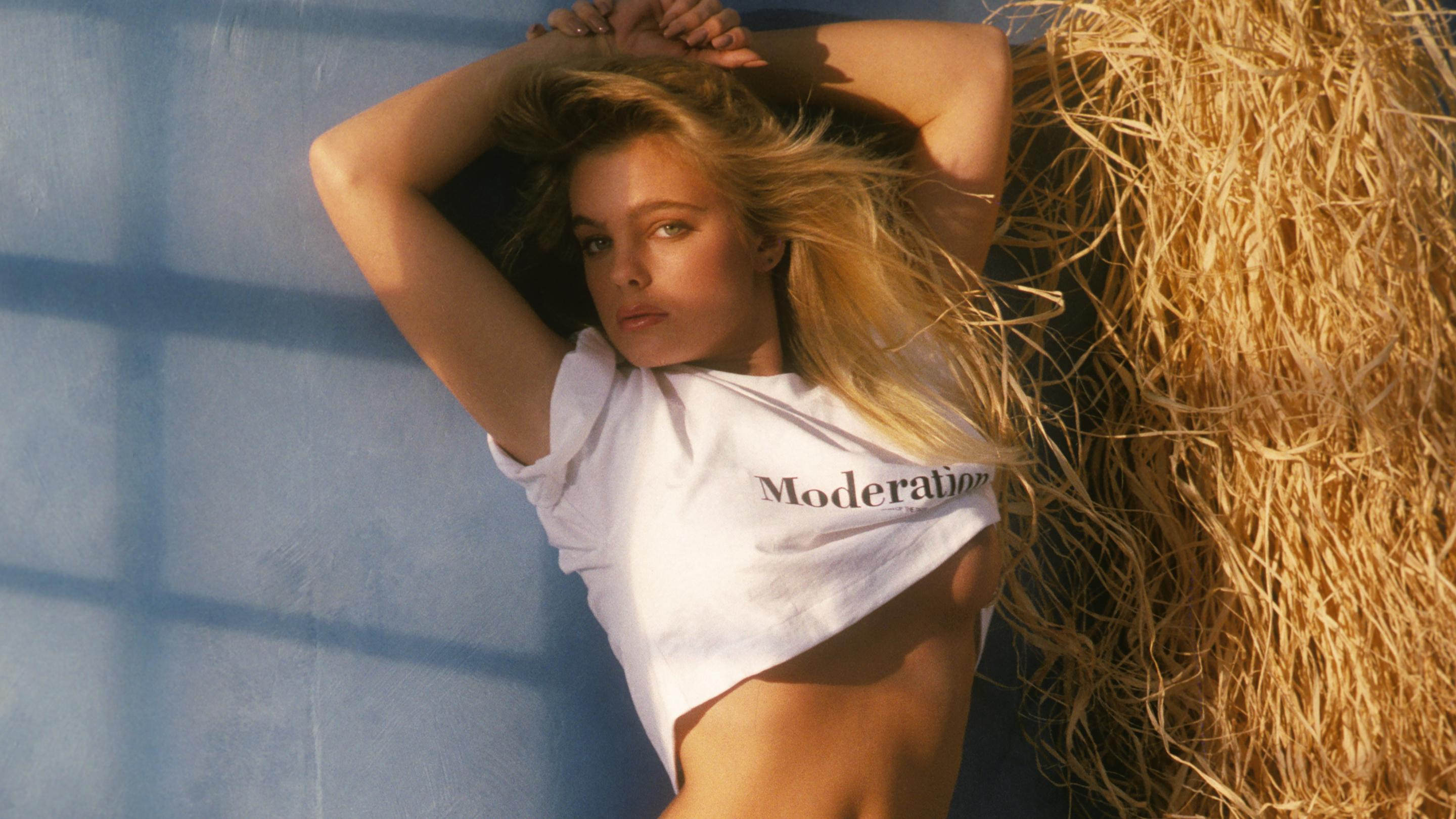 About
Birthplace

Glendale, California

Biggest turn-ons

Water, cool sunny days, sunsets, the beach, happy people, holidays, and chocolate-covered strawberries

I'll know I've made it when...

I am completely satisfied with who I am and where I am, inside and out.

Ideal weekend

Going to the Colorado River with my honey. Lots of fun in the sun, wild nights and endless laughter.
Erika Eleniak, Playboy's July 1989 Playmate, is a true California girl. Best known for playing Shauni McClain on Baywatch, she was born in Glendale, California, graduated from Van Nuys High School, and started acting as a child. Erika appeared in a Star Wars Underoos commercial when she was 10 and had a small role in E.T. (She played the girl Elliott kisses). Eleniak joined the original cast of Baywatch in 1989 and acted on the show for two years. After Baywatch she had roles in Under Siege, The Beverly Hillbillies, Chasers, A Pyromaniac's Love Story, and Bordello of Blood. She's also appeared on the TV shows Brooklyn South, Fantasy Island, CSI: Miami, and Desperate Housewives. In her 1989 interview, Eleniak described her ideal weekend to Playboy: "going to the Colorado River with my honey. We'd have lots of fun in the sun, wild nights, and when we were together, endless laughter."