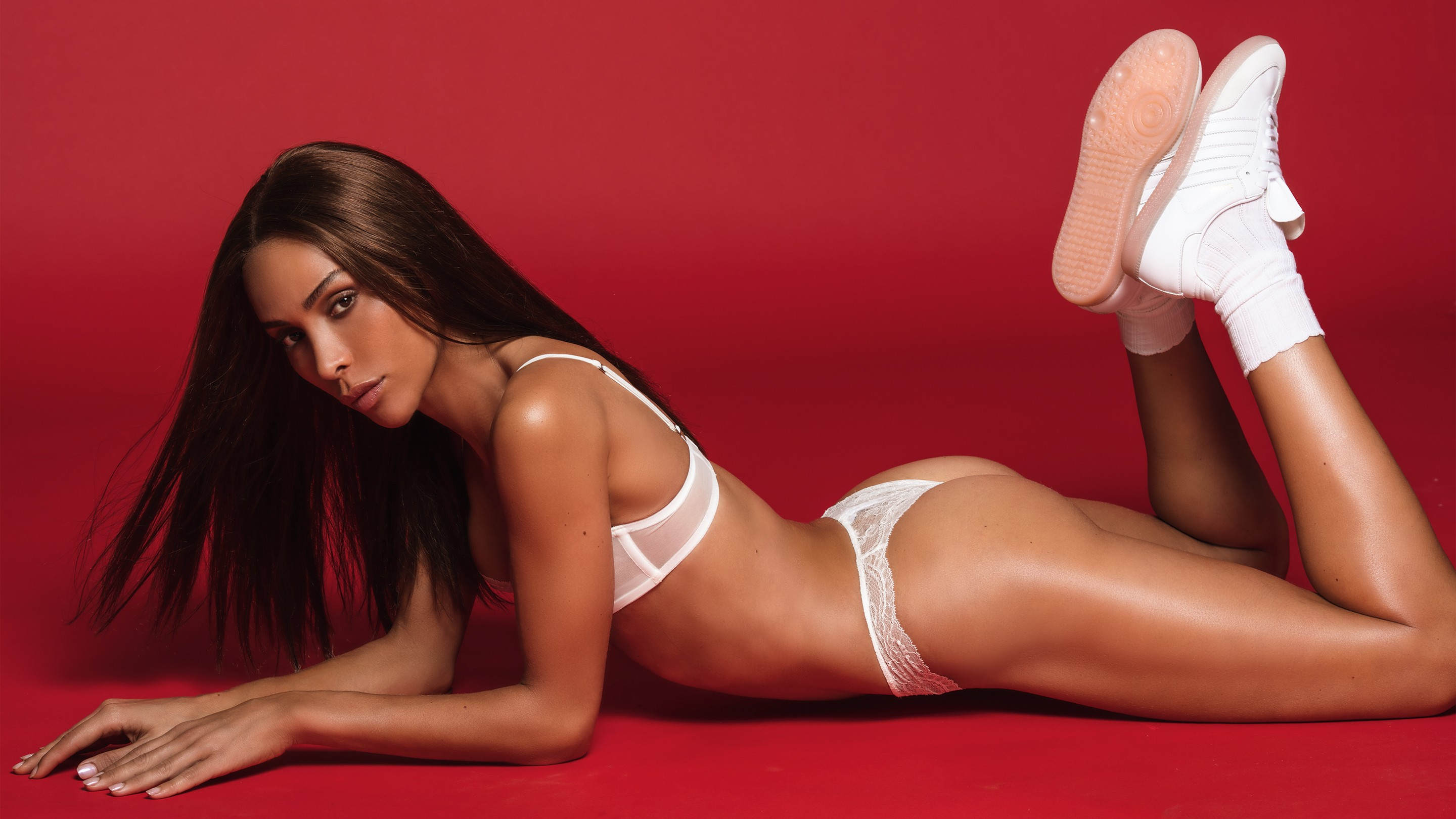 About
Birthplace

Paris, France

Party Tips

Celebrate life

A Natural Woman

If I want to get a sex change, it's between myself and my body. I could hide it, but I don't, because I respect people

Mind is What Matters

Embrace yourself and be proud of who you are with your imperfections
To the astute playboy reader, and to anyone who keeps tabs on the fashion world,
November 2017 Playmate Ines Rau
may look familiar. In addition to commanding couture runways, appearing in
Vogue Italia
and starring in a Balmain campaign, Ines has graced these pages before: Our May 2014 issue came with playboy a-z, a special edition that had an extra special significance for the French-born model. Photographed fully nude by Ryan McGinley, Ines dominates a spread titled Evolution; the accompanying copy surveys humanity's halting shift toward acceptance of gender identities beyond the male-female binary. For Ines, the story was a turning point.
"It's how I celebrated my coming out, actually," she says, revisiting the Rabbit three years later. "I took that chance, and then I signed with an agency."
These days Ines is a globe-trotting model with an irrepressible passion for self-love and honesty. "I lived a long time without saying I was transgender," she says. "I dated a lot and almost forgot. I was scared of never finding a boyfriend and being seen as weird. Then I was like, You know, you should just be who you are. It's a salvation to speak the truth about yourself, whether it's your gender, sexuality, whatever. The people who reject you aren't worth it. It's not about being loved by others; it's about loving yourself."
In the flesh, Ines has a presence you can feel before you lay eyes on her. "Being a woman doesn't mean being extremely feminine all the time," she declares, her voice a seductive Parisian rasp. "Being a woman is just being a woman." She's more petite than her sculpted bone structure and dagger-sharp cheekbones might suggest, but she has the poise of one who has seen the worst and the best life has to offer. "I always knew from within, when I was a little kid in my room in the ghetto, that a beautiful destiny was waiting for me," she says. "I don't know how to explain it. A little voice was telling me, 'You'll see. Patience.' "
Her instincts were right. At 18, she started dancing for mega DJs in Ibiza. (David Guetta remains a close friend.) Now in her mid-20s, Ines is setting her sights past the fashion world. "I just signed a book deal, and I just shot a film. I really want to be an action star!" Considering that she's a martial arts enthusiast ("boxing, kickboxing, Thai boxing, full contact, all of it"), it's easy to picture her as a cold-blooded assassin or Lycra-clad superhero. "It's telling stories," she explains. "It goes beyond beauty. You can be ugly in a movie. You just have to give emotion."
Ines hopes to settle down more this year as she expands her career. "I've been back and forth from Paris the past three years," she says. "I don't know where home really is. I actually wish to call Los Angeles home soon. I'm obsessed with the Hills."
Fashion chops aside, Ines is a hippie, a tomboy and a party girl—but no matter her mood, feeling sexy is a permanent state of mind. "I love to be sexy, but sexy is an attitude. I don't know if I'm allowed to say it, but I really feel sexy all the time!" Just as important, she's a tenacious advocate with no shortage of causes. "I will always fight for LGBTQ rights and women's rights," she says, "but above everything else, my cause is the environment. Nothing touches me more than fighting against global warming. I was made to fight for the planet—the forest, the animals, the air. If I get famous, that's my first battle."
For now, Ines can pause to appreciate the circularity of life. "When I was doing this shoot, I was thinking of all those hard days in my childhood," she says. "And now everything happening gives me so much joy and happiness. I thought, Am I really going to be a Playmate—me? It's the most beautiful compliment I've ever received. It's like getting a giant bouquet of roses."