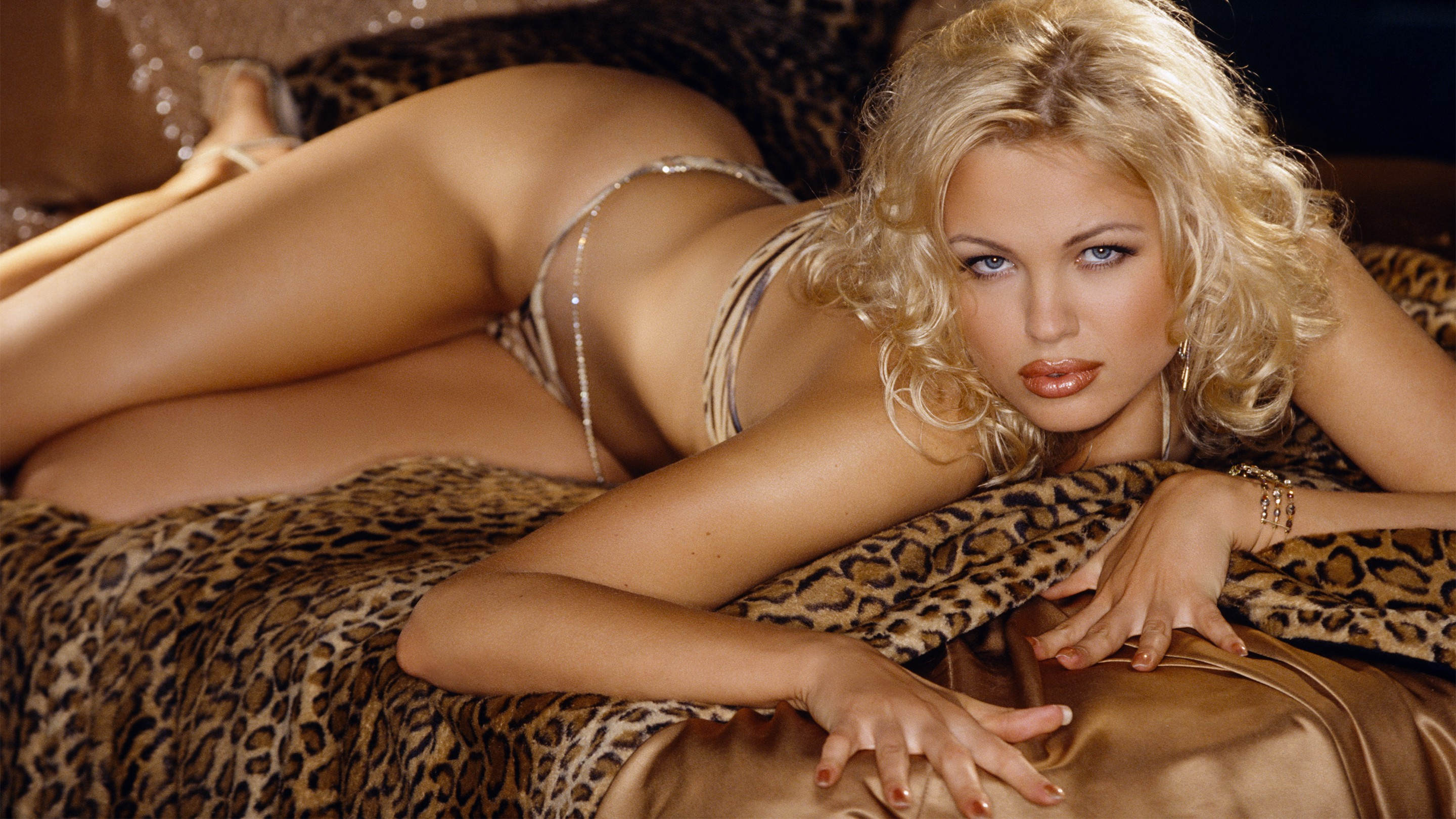 About
Birthplace

Dzerzhinsk, Russia

My philosophy

Believe in yourself and success will come to you.

I can't live without...

My freedom and independence

My motto is...

All or nothing. Better to burn up than to fade out
January 2001 Playmate Irina Voronina
may always be a beautiful mystery. A native of provincial Russia, she spends precious little time in her homeland these days, as a blossoming career in modeling takes her to cities all over the world: Milan, Basel, Madrid and, most recently, Los Angeles. "
Playboy
didn't discover me," she says, "I discovered
Playboy
. I was in LA for a few days and I introduced myself at the studio there."She has the confidence and accessories of sophistication and a developing taste for the exotic ("I'm in love with Thai food"), but Irina insists she's a shy girl who remains unchanged despite her travels. "I like sweet things," she says. "When I was 14, a boy gave me a bouquet of cornflowers. We were in love. I'll never forget it."From a young age, she liked to read, and her favorite writers include Shakespeare, Chekhov and Tolstoy. As a teenager, Irina enrolled in art school, where she studied drawing and developed a rebellious streak. "I lived close to school," she says, "and sometimes, my whole class would skip and hang out in my apartment."
Wasn't Irina worried her teachers might find out? Not at all. "All the teachers knew. It made them hate me even more," she says, giggling.
The fall of Communism meant little to Irina at first. When she grew up and transformed into the blonde beauty we see on these pages, she realized she was free to travel the world. She acquired a visa and set out for western Europe and a modeling career. "Now," she says, "I have been almost everywhere. Each day is different. One day I'll have a casting call in Milan, the next day a photo shoot in Spain. At last I'm in the U.S.A."
Despite her hectic schedule, Irina claims to have enough free time to visit her family back in Russia. "My brother is 32 and has his own family, but we're still very close." And though her mother and father divorced 15 years ago, she remains close to both of them. "I grew up with the love of my parents," she says.
Our January 2001 Playmate is a woman of tantalizing contradictions. She's an artist, but she wants to take business courses in the future. She likes to be spontaneous with men, but she's hardly impetuous. She hates cold weather and snow, yet she lives in an alpine city whose name she'd prefer we not reveal. "it would be like giving away my telephone number," she explains. "Thank you for understanding." Privacy is crucial to Irina, and she guards hers shrewdly. Although her conversational English is good, she followed up with us by e-mail instead of the phone, and her answers were cryptic and intriguing. Irina's favorite movie? "I don't really have one." Beatles or Rolling Stones? "It depends on the mood." The most impulsive thing she's ever done? "I can't give you the details." She won't even let on if she has a boyfriend. When we asked what the difference between Russia and the U.S., Irina was especially coy, answering, "everything and nothing." In fact, the more you scrutinize our Centerfold, the more complicated she becomes. "I want to remain a mystery for men, always," she says. That's something we'll be pondering for a long time, Irina.