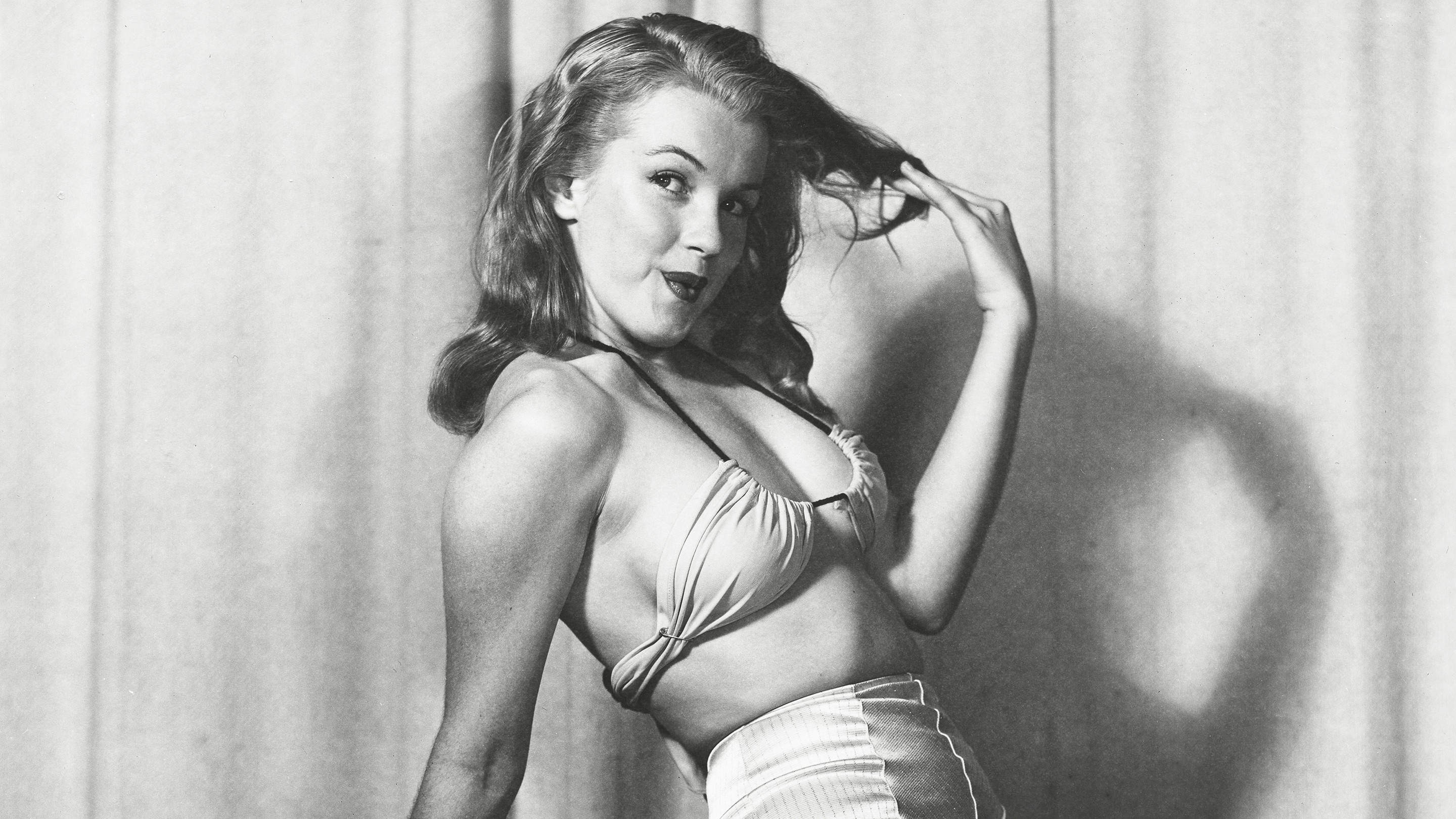 About
BIRTHPLACE

Los Angeles, CA

OCCUPATION

Actress, Model, Singer

Brains and beauty

Marilyn had an IQ of 168

Namaste

Marilyn was an early yoga devotee
Who else could have graced the first-ever issue of
Playboy
magazine in December of 1953 other than
Marilyn Monroe
, the virtuous coquette and film star of sly wit and blonde ambition? Absolutely no one at (the time, or since), has quite embodied pure sex the way we like to think of it: playful, fresh, delightful, (never lewd) and with a hint of innocence. That was Marilyn Monroe's brand of sexy, and it's as magnetic today as it was in the post-war "wholesome" 1950s.
Norma Jean Mortensen, born in Los Angeles in 1926 to a mentally ill mother and absentee father, lived a tough childhood haunted by violent abuse as an orphan who was in and out of foster care. With the signing of her first movie contract, the mousy-haired Norma Jean became platinum-blonde Marilyn Monroe in 1946.

After playing minor characters in films, Monroe's break as an actress finally came in 1950 when she earned critical attention for The Asphalt Jungle and All About Eve. Back-to-back roles in Niagara, Gentlemen Prefer Blondes and How to Marry A Millionaire in 1953 made Monroe a household name and celluloid favorite. She won World Film Favorite in 1954 at the Golden Globes. One of the most iconic images of Monroe is one in which she is captured in Seven Year Itch (1955): luminous and laughing as a blast of air from a New York City subway vent sent her white dress famously upward, revealing her leggy figure. Monroe's then husband, baseball great Joe DiMaggio reportedly found the scene to be in poor taste. It was said to have helped spark the couple's divorce just a few weeks later. The image was later made into a 26-foot-tall sculpture by Seward Johnson, titled "Forever Marilyn."
Additional starring roles in classics such as Bus Stop (1956), Some Like It Hot (1959) and The Misfits (1961) made her a bankable film star and one of Hollywood's most famous actresses; she was awarded her star on the Hollywood Walk of Fame in 1960. Her cooing voice may have suggested ditz, but the statements she made were heavy. In an autobiography penned (and published posthumously), she said about acting, "My God, how I wanted to learn! To change, to improve! I didn't want anything else. Not men, not money, not love, but the ability to act."
Like any woman, Monroe was layered and complicated beyond what nude portraits or a form-fitting wardrobe could reveal. But her legendary status as an enduring sex symbol remains just as vital a part of her legacy. Fittingly, the distinguished Playboy cover star appeared on Playboy's cover after her death, in 1997, 1999 and 2005. Her ties with the magazine have been fated for eternity.