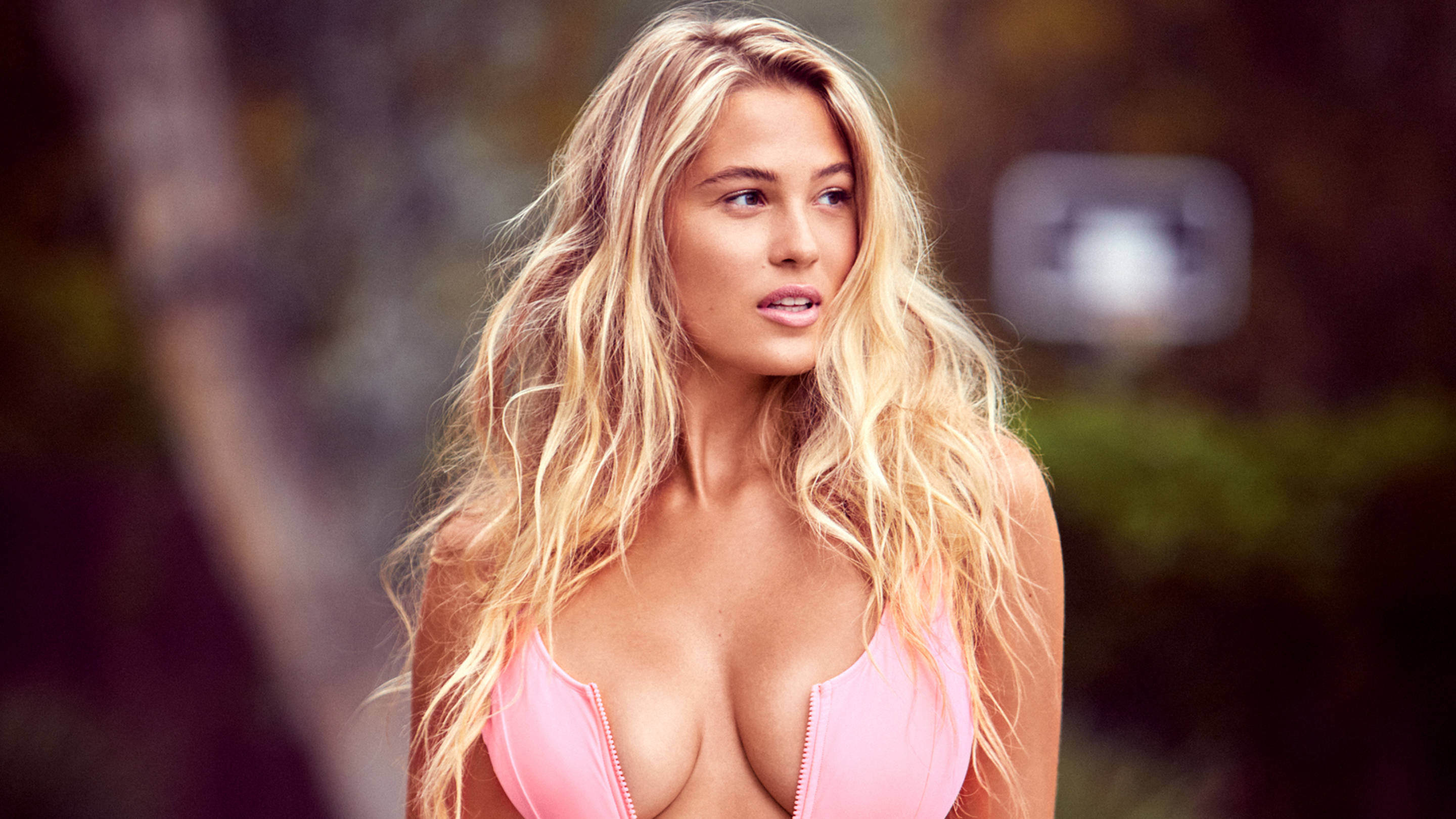 About
Birthplace

Vancouver, Washington

What I look for in a guy

Sense of humor! I'm sarcastic and want someone who can handle that. Also, a love for the outdoors and animals. I'm a big dog-lover.

My next travel goal

Ireland: There's something about those green hills and castles that gets me hooked.

My favorite food

Forever and always, a classic pepperoni pizza. Sushi and tacos are a close second.
"I grew up fishing, camping, hiking, basically anything that involved going outside and getting dirty: That's where you could find me," says
Megan Moore
, whose classic blonde-bombshell looks and exuberant attitude speak of sunny Americana at its warmest. By the time she and her family moved back to Washington, 11 years later, she was "the shy, awkward tomboy who was taller than everyone in my classes. I remember always keeping my hair down over my face and wearing my brother's oversized hoodies to school." At 16, Megan was scouted by a local agency at a summer fair. "Modeling had never crossed my mind and honestly, I thought they had made a mistake," she says with a laugh. After she was scouted twice more by the same agency, she decided to give modeling a try.
"I was already curvy at 16 and that agency was trying to slim down so I could be a high-fashion model. I did juice cleanse after juice cleanse, but nothing ever stuck and eventually a 'plus-size' agency wanted to sign me in New York." She still couldn't please the clients, so she put modeling aside until a couple years after that when a San Diego-based agency, Frank Model Management, approached her. "I had given up hope that my curves would be accepted in this industry," she says. "Now here I am! It's been so amazing watching the industry become more accepting of all body types." Enter Playboy. "This shoot was the most fun I've ever had on set and way different from any other shoots I've done! The roller skates were tricky to stay on balance with, and the whole team definitely had to come hold me up at some points. It was like working with one big family!"
Related Content
Gideon Rubin's work reveals humanity's deepest fears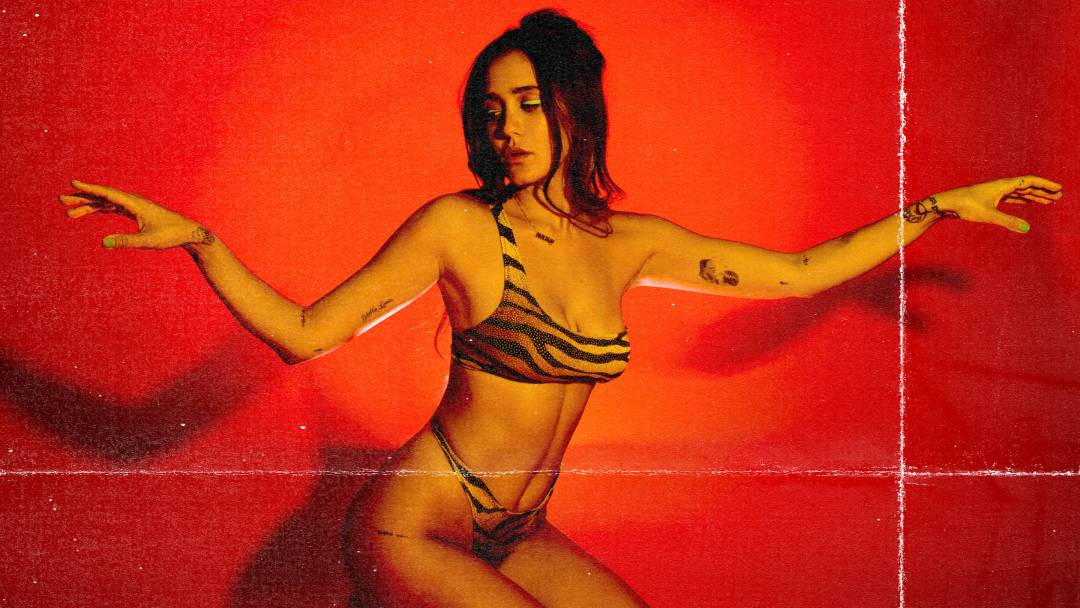 Jesse Jo Stark poses for Playboy and talks about the past and future of rock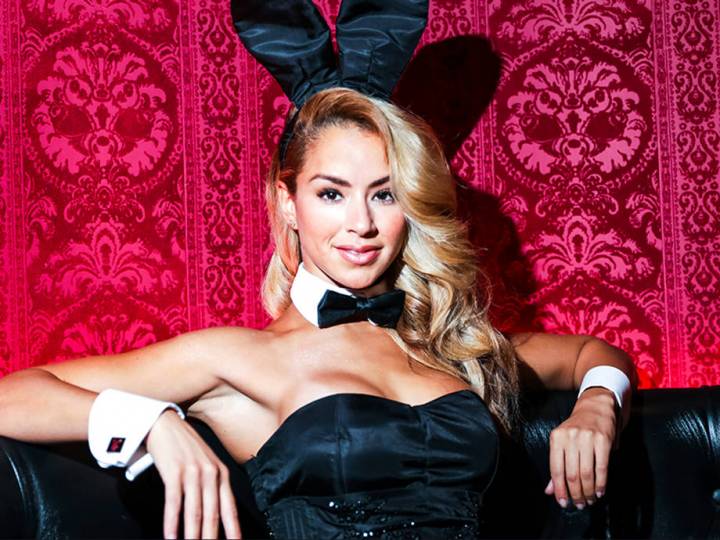 We reflect on the Club's legacy following its NYC opening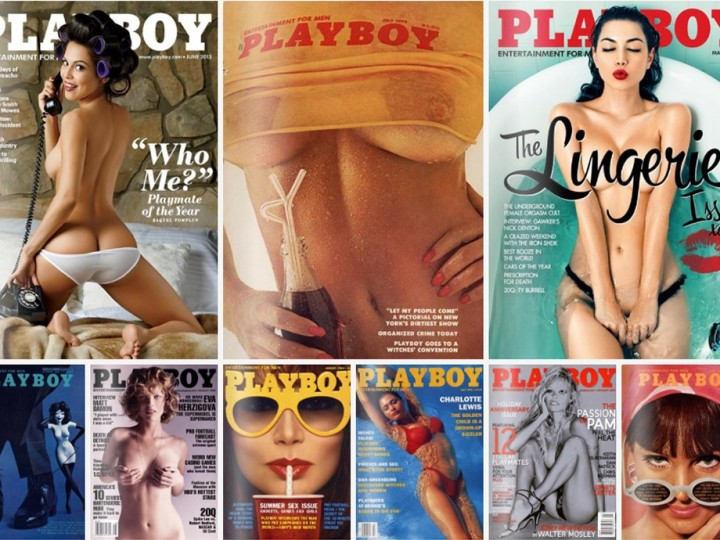 Explore more than 130,000 pages of Playboy history with the swipe of a finger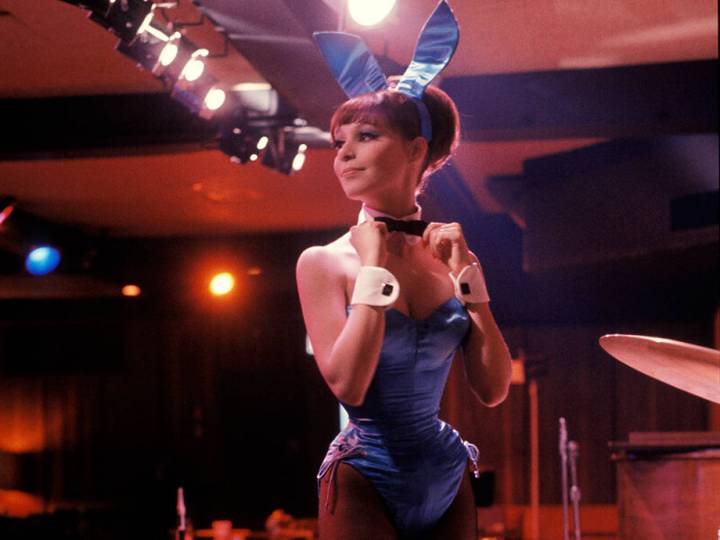 Angel Ross and Diana Henriquez on why there may be nothing more empowering than being a Bunny