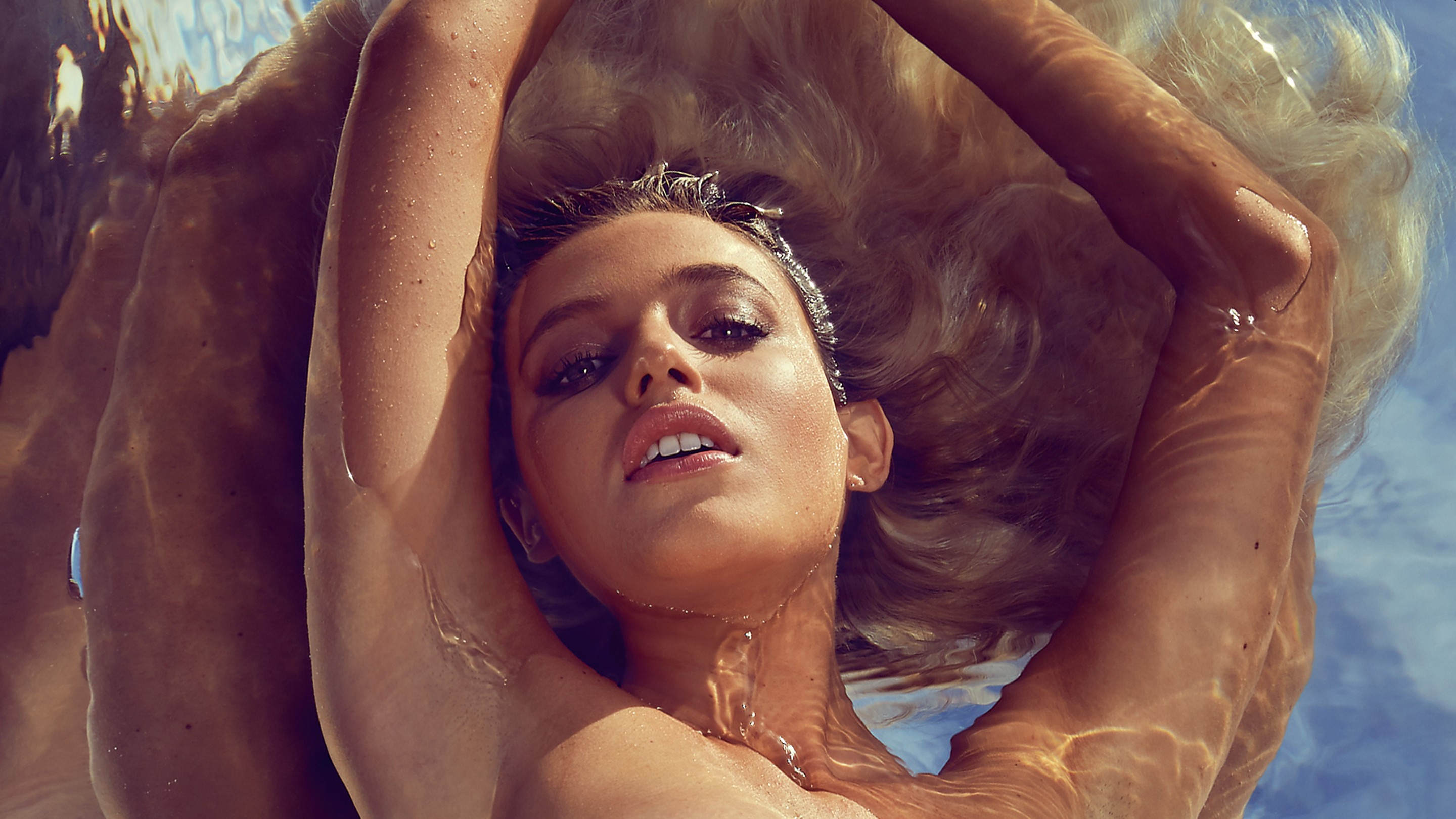 About
Birthplace

Orange County, California

My girl crush is

J.Lo

Turn-on

Someone who can handle a wild adventure

My true passion

Animals
September 2015 Playmate ­Monica Sims is a ­Gemini, which in her words means one thing: "You never know what to expect from me." Consider the evidence: The half-­Bolivian model from Orange County requires a daily dose of sunlight for her well-being, but her favorite color is black. She has been modeling since the age of 15, landing major national print campaigns, but she has also maintained an impressive athleticism; surfing, running on the beach, swimming and snowboarding are just a few of her favorite hobbies. And despite her love of locales synonymous with ­sunshine—Los Angeles, Palm Springs, Miami—the five-foot-eight free spirit has a formidable dark side. Halloween is her favorite holiday, American Horror Story her favorite TV show and grungy, tattooed "pirate-y" men her favorite type of the male species (think Johnny Depp as Jack Sparrow). "I've always done what I wanted," she says. "When I was 16 I bought my first car, a Mercedes-Benz convertible, with the money I saved from working. My dad wasn't happy, because he wanted me to get a Jetta, as every girl should for her first car. But I'm strong in my decisions and extremely strong-willed. You have to do what
makes you happy in life. Nothing else matters." In addition to residing near the lulling coastal waters of southern California, Monica says, learning to live life for herself has contributed to her "chill, laid-back" vibe. "So many people try to put on an image and a show, but I never try to be someone I'm not," she says. "That's why I love my PLAYBOY pictorial. I'm just chilling by the pool on a typical beautiful, sunny Los Angeles day. It's effortless and chic, and that's me. And that's how I want to make people feel. I want people to feel at ease. Feel warm. Feel happy." If there's one thing
we can expect when we see you, Monica, it's to feel happy.