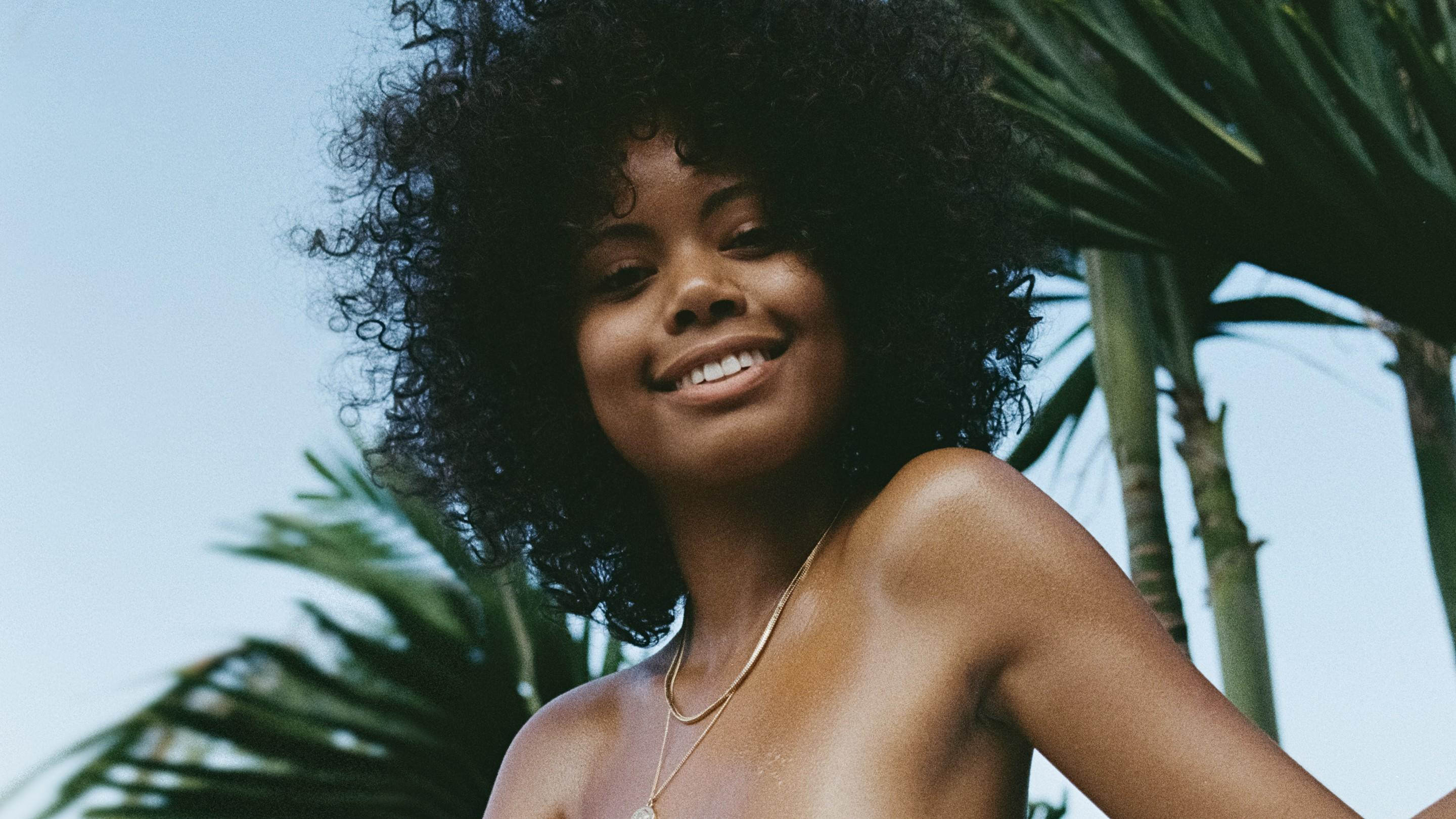 About
Birthplace

New York, New York

My true passion

If I weren't modeling, I'd be drawing and making comic books.

My favorite compliment

When people tell me they like how I think. It's beautiful when someone likes me for who I am.

What I look for in a guy

I love a man who takes care of himself. Be ambitious, healthy and on my level.
Our April Playmate is a walking contradiction. At 20 years old,
Nereyda Bird
says she's very outgoing—but going out has never been her thing. She calls herself crazy but possesses a deep serenity beneath her effervescent exterior. And while she describes herself as goofy, the one adjective she's reluctant to use might come as a surprise: "I never really felt connected to the word
sexy
. I think it's a bit vulgar. I get that Nereyda is supposed to be some 'sexy model,' but it's not about me feeling sexy; it's just me feeling comfortable."
Born in New York, Nereyda grew up in Philadelphia and currently resides in Miami. She has wasted no time in pursuing her professional aspirations: She began modeling at the age of 17, and she already co-owns a café with her mother—a casual spot in north Miami called Grab & Go. "It's a cute little joint," she says. "We serve authentic Dominican food. Most people say, 'Don't do business with family members because you'll be too soft,' but my mom and I are hardcore with each other."
A yoga enthusiast, avid foodie and self-proclaimed tomboy, Nereyda is never idle. During her rare stretches of free time, you're likely to find her cruising arts festivals or honing her baking skills. And rest assured, there's nothing contradictory about her ambition: At the moment, she's willing to put romance on the back burner as she discovers herself. "I'm single and I'm not ready to mingle," she says. "I'm happy living. I feel very blessed right now."