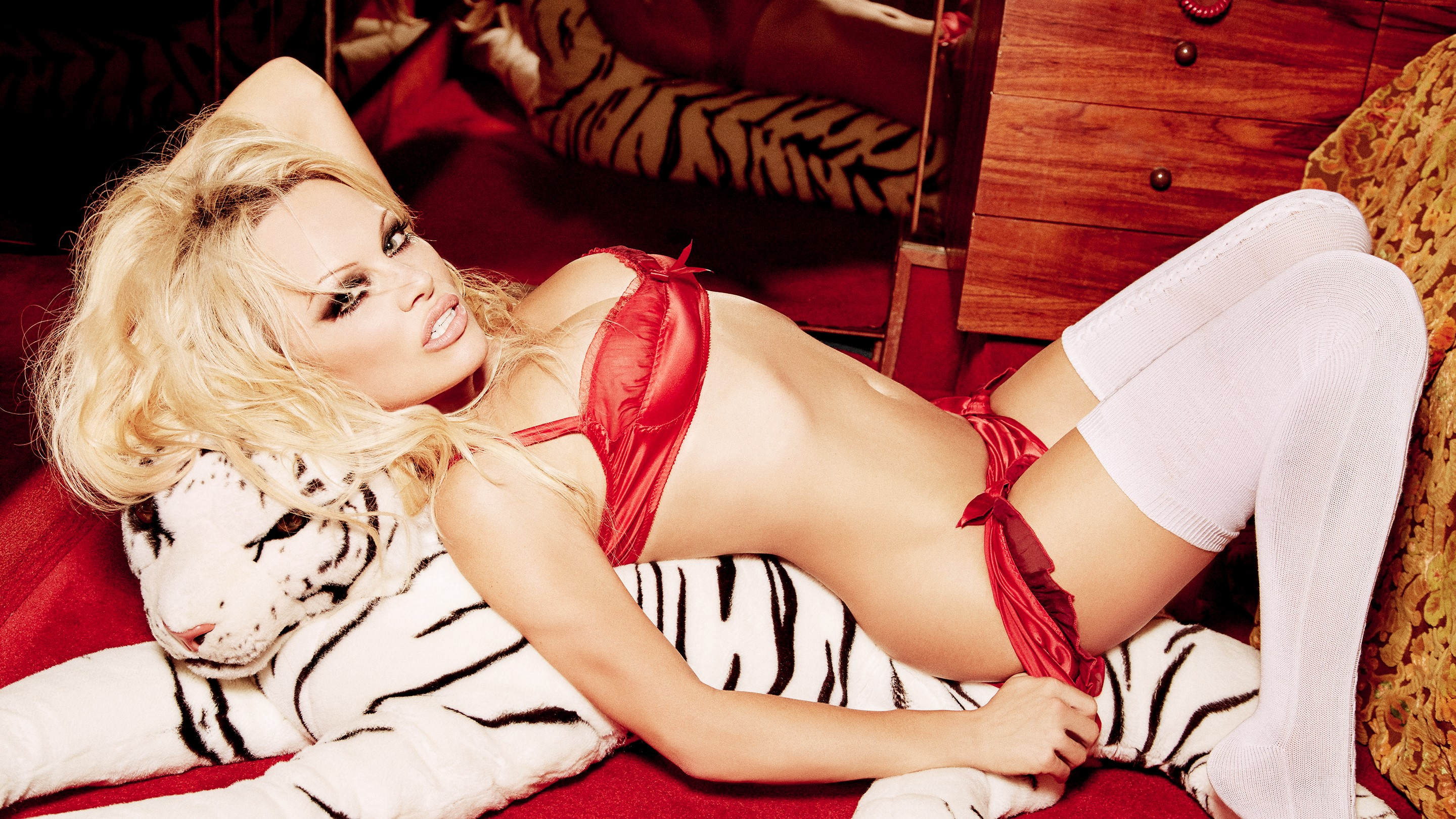 Data Sheet
Birthplace

Ladysmith, Canada

I feel sexiest when...

I have short hair. I feel like an alien!

My weird hobby:

My ideal relaxation is working on upholstery

My philosophy

Life is like sex. It's not always good, but its always worth trying
Pamela Anderson
is one of the most celebrated sex symbol icons of our time. The mention of her name easily floods the mind with her girl next door to vixen signature sexy images. It moves onto her takeover of the big and small screen—
Barb Wire
,
Borat
,
V.I.P.
,
Baywatch
and
Home Improvement
and finally settles on the men she's loved before… two-time husbands Tommy Lee and Rick Salomon, plus Kid Rock, and possible lover Wikileaks founder Julian Assange. But she's a whole hell of a lot woman more. Pamela Anderson is a dedicated activist and philanthropist— sexy with a determined purpose and that's completely hot.

Playboy knew and loved her before she conquered the world. Pamela Anderson remains our most coveted and reigning queen cover girl, having appeared on our cover 14 times—more than any other woman in Playboy history. She was a blonde with a whole lot of ambition. "Hollywood people are dreamers, always grabbing for something big," The Ladysmith Canada native told Playboy back in 1990 about her adoptive home of California at the start of her career rise. "I'm a dreamer too so I guess I belong here."

Anderson didn't just dream big, her self-vision was colossal. After being discovered on a Jumbotron at a British Columbia's Lions football game, Pamela went from starring in a commercial campaign to the pages of Playboy to TV and film as an actress, producer and director to a media mogul to entrepreneur superstar. Anderson is author of four books and has created both fragrance and lingerie lines. She's also a devoted momma bear to two adult sons by Lee, Brandon Thomas and Dylan Jagger.

Pamela even dared to tamper with the very thing that made people notice in the first place—her appearance. First, she vamped up her girl next door beauty to high voltage sex goddess; with long platinum blond locks, smoky eyes, pale lips, tweezer thin brows and breast implants. Then, she deconstructed that image by chopping off her locks into a pixie cut, opting for natural barely there makeup—and removing her implants. She remained still Pamela, still breathtakingly beautiful.

But it's Pamela, the philanthropist and activist who really takes our breath away. A longtime advocate for animal rights, environmental and human welfare, Anderson worked with a variety of organizations including PETA, American Liver Foundation, National Domestic Violence and J/P Haitian Relief Organization. Anderson was also the face for MAC Cosmetics' Viva Glam V Campaigns that raised money for people living with HIV and AIDS. For Pamela, simply looking good was never enough. Her life's purpose and work constantly answers the question: what good can you share and do for others? Her creation of the Pamela Anderson Foundation which contributes to animal, environmental and human rights causes, continues that quest.

In 2018, as her personal life continued to draw interest and delicious gossipy hot steam; Pamela was rumored to be juggling a pair of paramours— soccer star Adil Rami and Russian billionaire Evgeny Lebedev, it was announced audiences would be treated to an Anderson throwback retro return. The original Baywatch series is being remastered for a whole new generation. Audiences will get to rediscover the campy fun magic that was C.J. Parker in all her red swimsuit iconic splendor in high definition backed by an updated soundtrack. But, don't dare call it a comeback. Pamela Anderson's been here for years and she's definitely here to stay.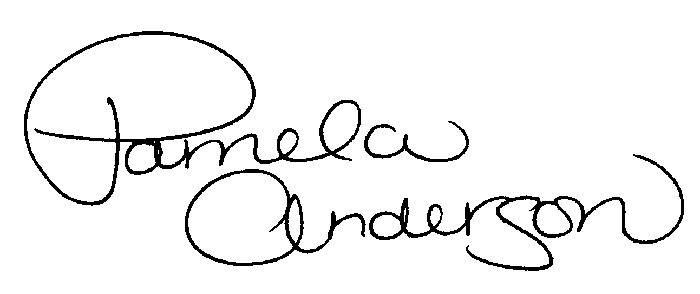 ---
Latest Pamela Anderson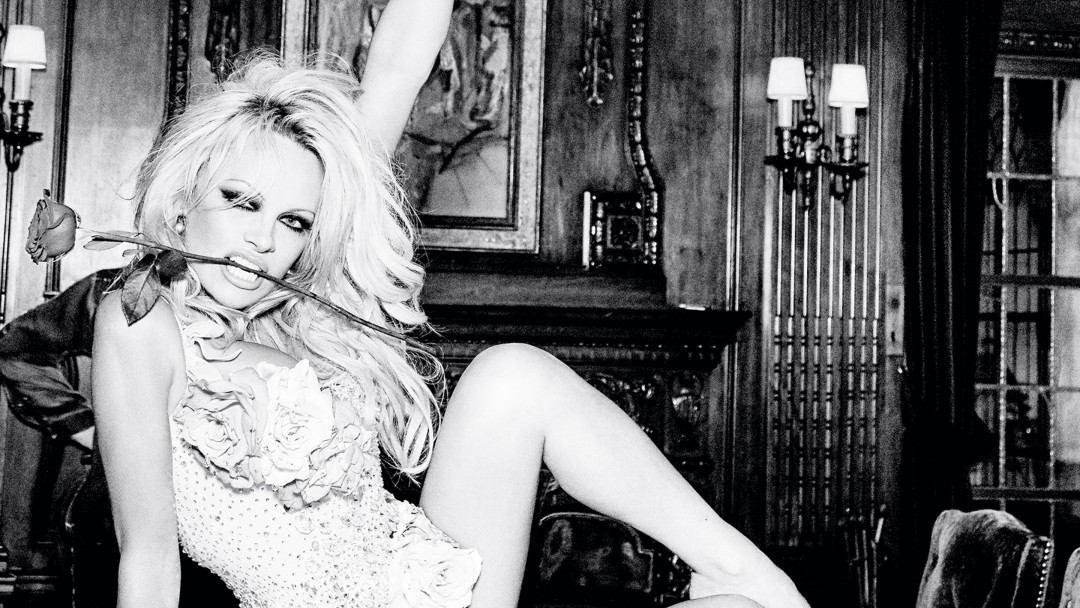 The living legend returns to the world of Playboy for a record-breaking pictorial
Hot Culture Picks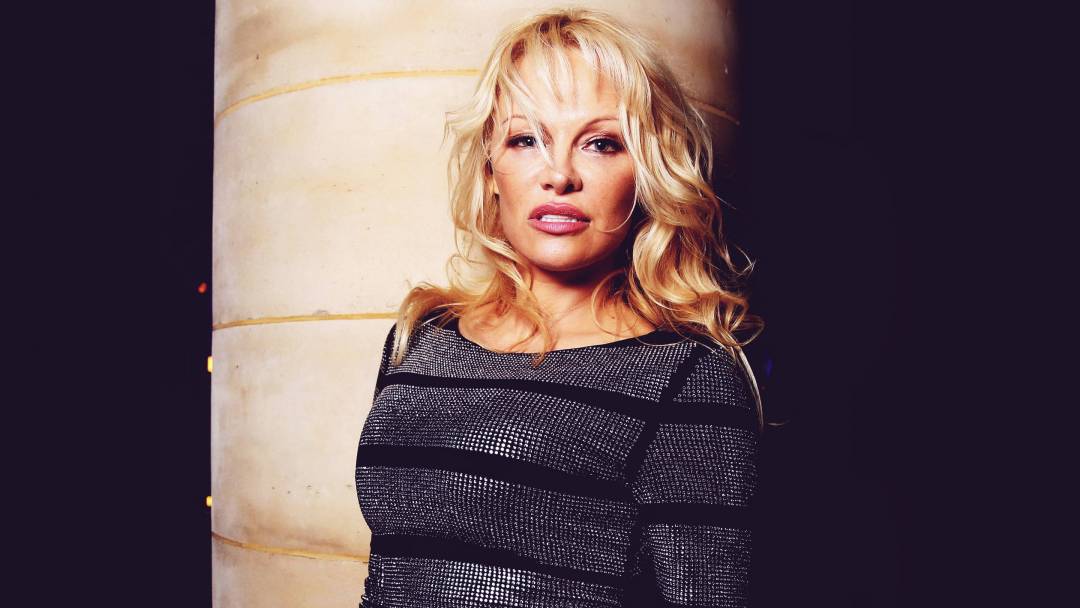 Hollywood women have spoken out against the movement, but are they focusing on the wrong points?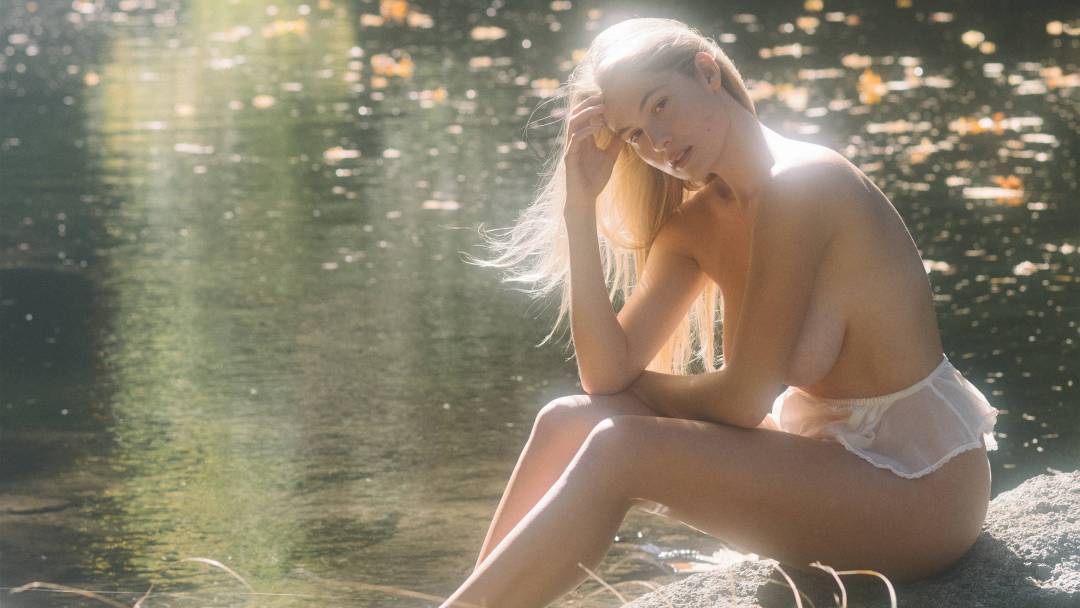 The radiant Megan Moore returns to Playboy as our February 2019 Playmate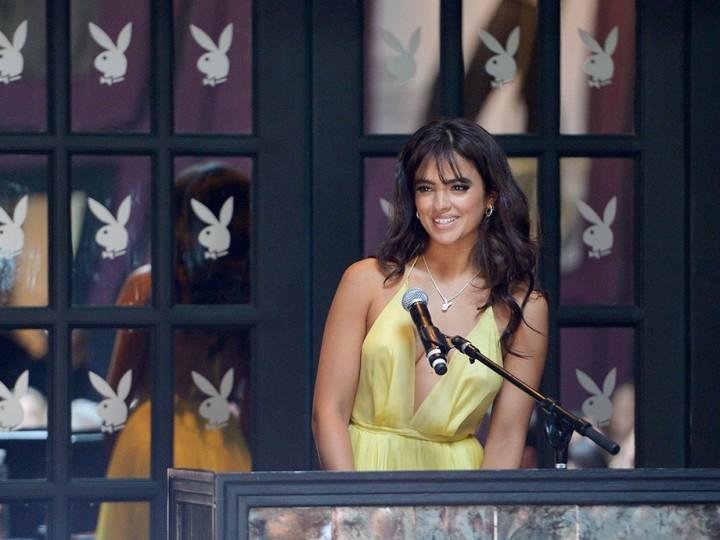 At a special brunch in L.A. to honor Playboy's 2018 Playmate of the Year, Nina Daniele delivered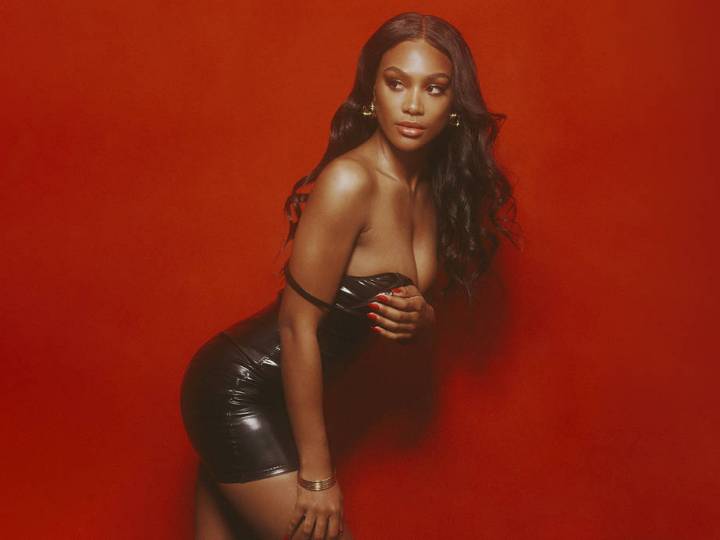 From Playboy Club New York Bunny to December Playmate, her path to PMOY—told in her own words
Dree Hemingway stars as our March 2016 Playmate in the first non-nude issue of Playboy
See More Playmates + Celebs on Playboy Plus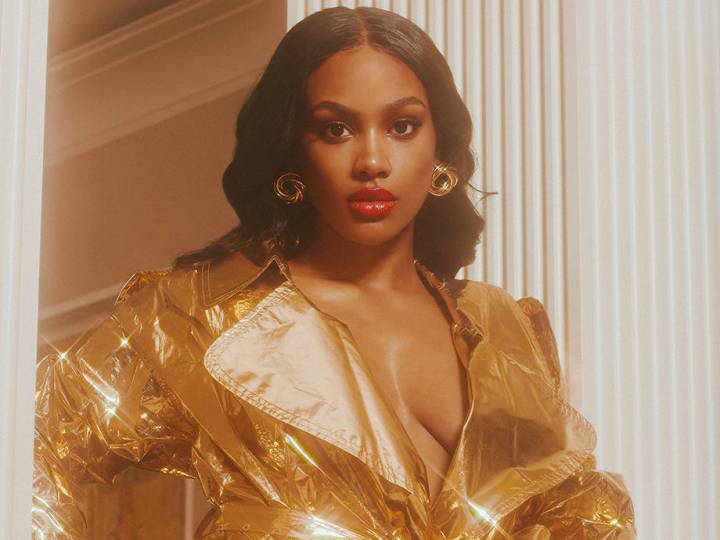 They're all here— our first iconic pictorial featuring Marilyn Monroe, celebs Kim Kardashian and LA Lakers Boss Jeanie Buss, plus gorgeous Playmates Pamela Anderson and Jenny McCarthy and many more only on Playboy Plus.
Shop Now
Get Every Issue of Playboy Ever Published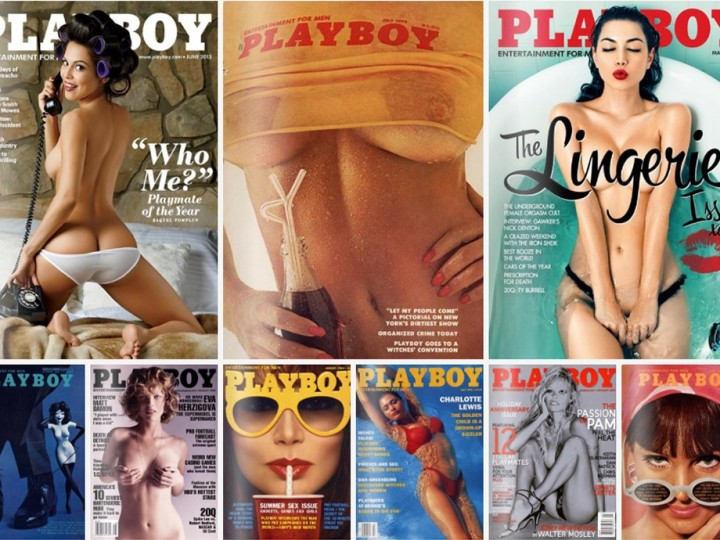 Explore more than 130,000 pages of Playboy history with the swipe of a finger
Shop Now