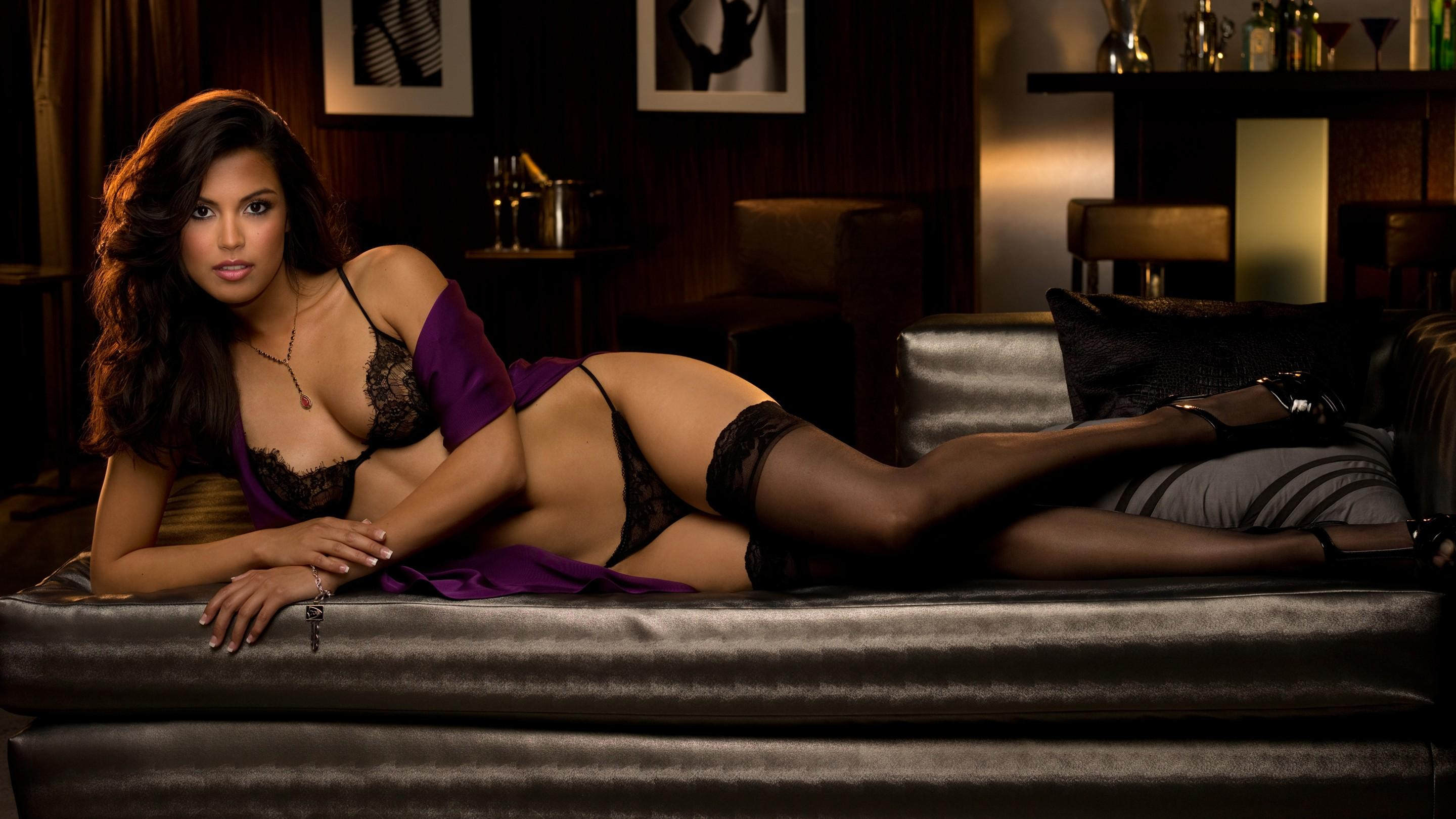 About
Birthplace

San Diego, California

Passions include

Music, motorcycles, and authentic Mexican cooking.

My perfect date

Dinner and then movie theater. Love to go to the movies!

On posing nude

It made me more confident and less obsessive about little things.
Ladies and gentlemen, behold the American dream. Yes, it is still alive, as personified by the beauty you see here, Playmate of the Year 2013 Raquel Pomplun. Two years ago Raquel (who was named for Raquel Welch) was walking on her college campus in southern California, exhausted from a full course load and a 50-hour-a-week job, when she saw some graffiti: DON'T FOLLOW YOUR DREAMS, CHASE THEM. "So I did, damn it!" says the then 25-year-old Mexican American, who grew up in the hills of Tijuana. She sent a few pictures to Playboy. The next thing she knew, she was shooting the cover of the April 2012 issue with R&B superstar Bruno Mars. Raquel was just getting started. Riding the momentum of her Playboy cover, she quickly nailed a job hosting Rockin' Rounds on the MMA network Blackbelt TV. She also started hosting a show-on Playboy Radio called Playmates, with May 2012 Playmate Nikki Leigh. "Our chemistry was so amazing on air that the producers gave us our own show," Raquel says. "We inter­view up-and-coming bands every Wednesday, and Nikki has become one of my best buddies." Next, she booked parts in two movies, one called Snake and Mongoose, which tells the story of drag-racing legends Don Prudhomme and Tom McEwen, and a second film she can't name as of yet, in which she ap­pears on-screen flashing her gorgeous breasts at an Oscar-winning actor. Which brings us to her latest—and greatest— success: Raquel Pomplun is your 2013 Playmate of the Year, "Playboy has taught me a side of myself I didn't know before," says Raquel. "When the world sees this pictorial, they'll see me as sensual, kind and, I hope, classy." All of the above, Raquel, and so much more.