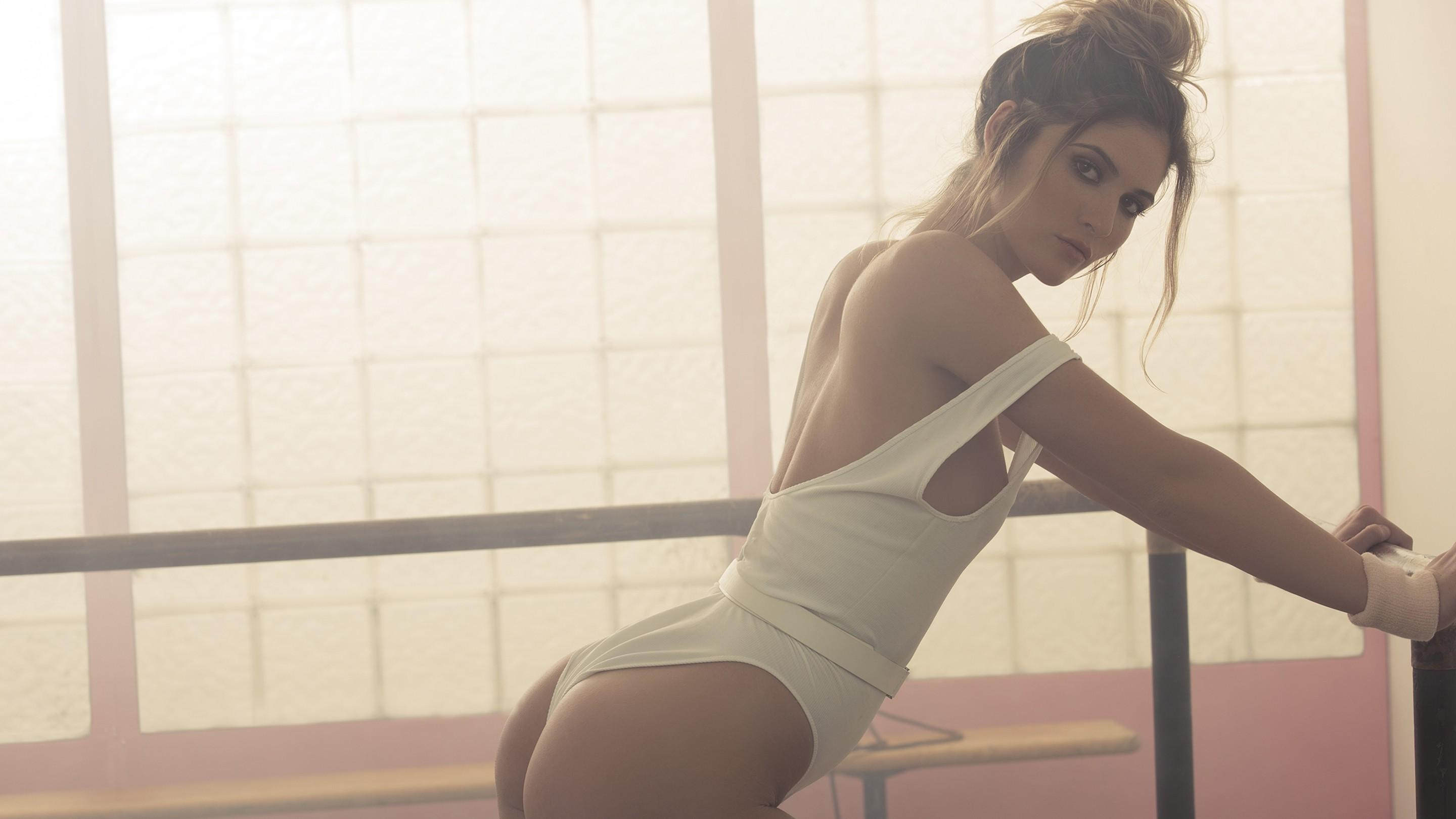 About
Birthplace

Virginia Beach, Virgina

In my downtime...

If I'm not working, I'm working out. I do a lot of high-interval training and incorporate cardio.

What I look for in a guy

Humor is so important. I need someone who can keep up with my sarcasm or it's just not going to work.

My go-to drink

Whiskey all day. Bourbon, for sure. I like whiskey and soda, which makes some people cringe, but I like it.
"I'm good at working under pressure." May 2018 Playmate Shauna Sexton isn't referring to posing nude in front of the photographer's lens. The 22-year-old is a full-time veterinary technician, pulling 12-hour shifts at an emergency clinic specializing in small-breed animals. "I started in this field when I was about 16. After my first experience in surgery, I realized working fast-paced and under pressure is for me. Whatever requires me to move quickly and freely is intriguing. I love surgery more than anything." While saving animals' lives is her primary passion, modeling comes in a hard second. "I don't classify myself as a model. It's so cliché nowadays for people to say, I'm a model. I need to have some sort of backup plan. Modeling is my plan B. If it takes off, I'd be stoked. You're only outwardly pretty for so long!"

Whatever she does, Sexton takes a hardcore approach, whether it's working out (she gets up at 5am every day to hit the gym), taking her Lab-Bloodhound mix, Otis, to the beach "even when it's freezing" or yes, eating. "I eat like an NFL linebacker. You can throw tacos in front of me along with a McDonald's cheeseburger and I will destroy it." For Sexton, it's all about striking a balance and being true to her curious and independent nature. "I'm a pretty realistic human being," she says. The former Navy kid is "very much single," as she puts it. While she appreciates a man who cares about his body, maintenance of the mind is equally important. "I want someone who's able to compromise but doesn't sell himself short. I appreciate people who are the truest forms of themselves and brutally honest about who they are." Just don't ask the spontaneous Sexton where she'll be in a few years. "As long as I continue to grow as a person, I'll be where I need to be."