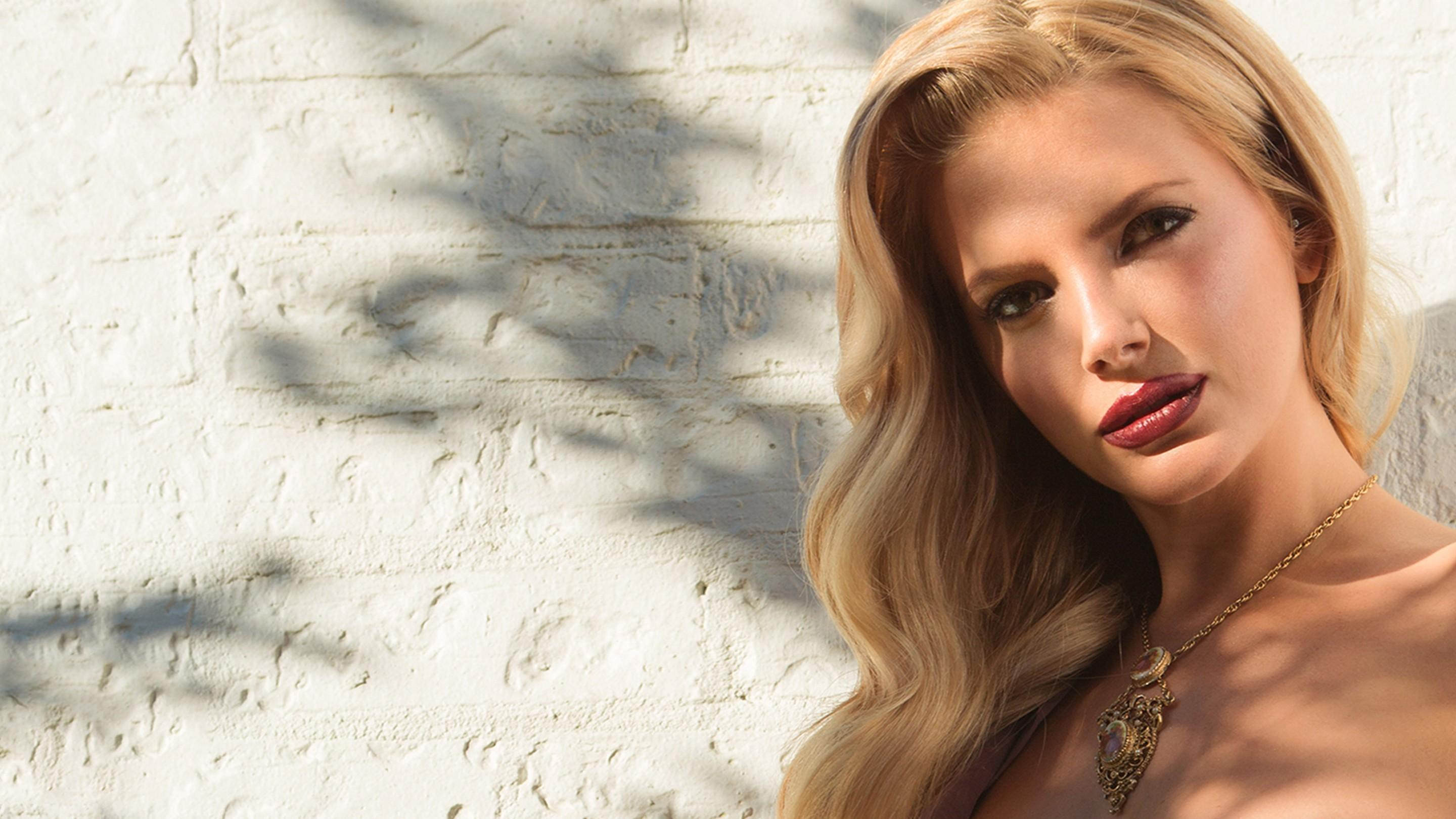 About
Birthplace

Newfoundland, Canada

On modeling

I don't see myself as a sexpot type in real life, but I love getting into that character.

Words of advice

Never give up and don't let anyone tell you what you can and can't do!

On nudity

Although I can be shy and quiet at times, I am a bit of an exhibitionist.
September 2014 Playmate Stephanie Branton is all about going for it. Growing up on the icy isle of Newfoundland, Canada, she fantasized about becoming a model. "Some people back home said I couldn't do it," she says. "I just knew inside that if I took a leap of faith and worked hard, I could make this happen. I never gave up." The avid hiker, animal lover and former high school hockey cheerleader moved to the sunny City of Angels in search of her dreams. "I wanted to go out in the world and be me," she says. And look at her now, in full blossom as our September Playmate and your cover girl. For her shoot, we whisked Stephanie down to Louisiana's Nottoway Plantation and Resort, built in the 1850s. She felt right at home, both in the sultry, sociable South ("I feel like an honorary Southern belle," she says) and in front of the camera. "I love giving hot. I'm comfortable, as they might say in Louisiana, gettin' nekkid." Summing up her breakthrough experience, Stephanie says, "This is by far the biggest thing that has ever happened to me. It's beyond my wildest dreams to be both a Playmate and on the cover of Playboy. And it is my perfect coming-out as a model, because the pictures make it look like I'm here and I'm ready!" She pauses a beat. "And I am ready. This is just the beginning. I have wanted this my whole life, and now this is my time."