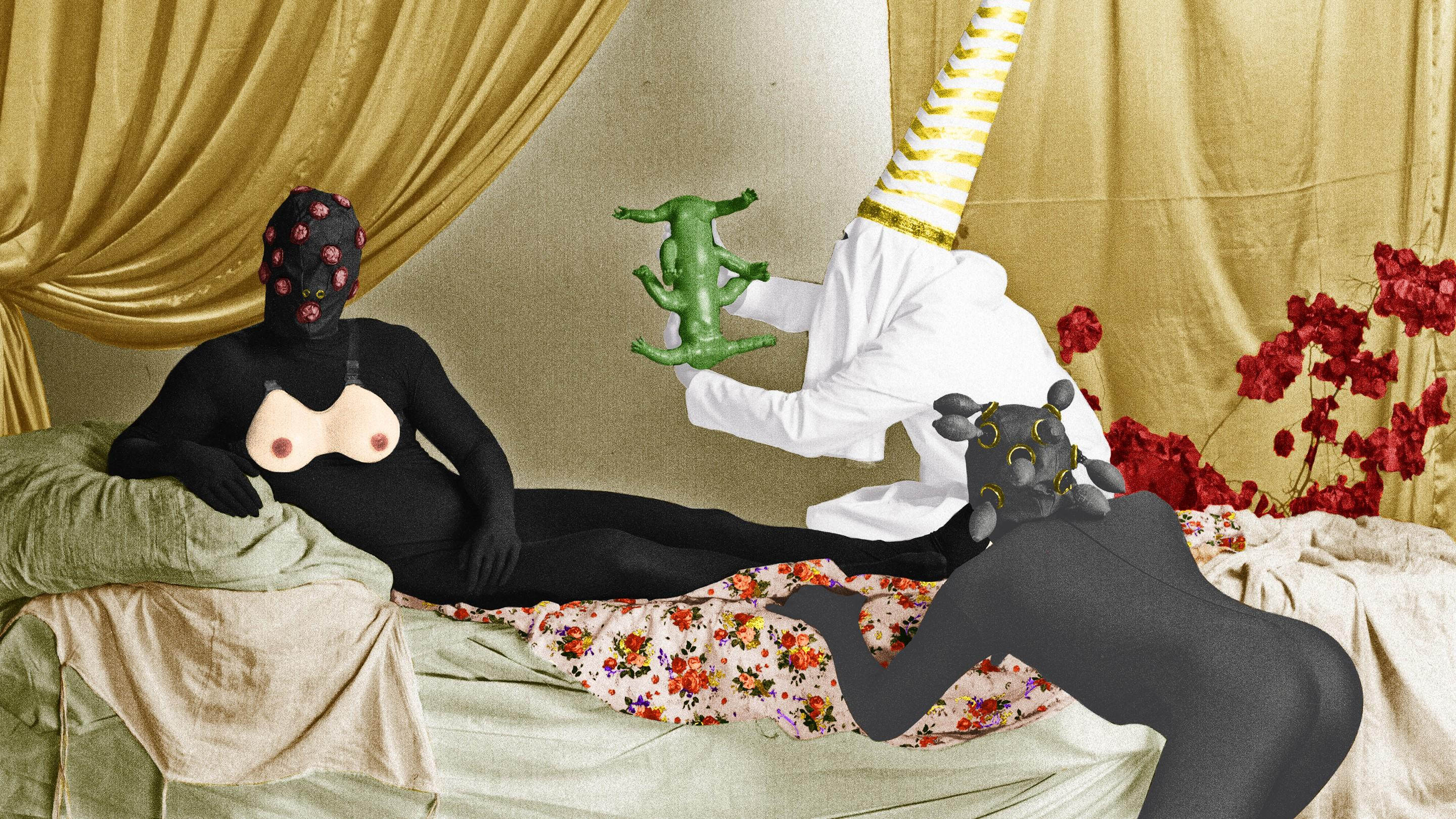 A Young Photographer Takes on Thailand's Monarchy
Written by Kevin E.G. Perry

Published on

March 28, 2018
Thai army soldiers entered an art gallery in downtown Bangkok one June day in 2017 and forcibly removed several pieces by the photographer Harit Srikhao. The 22-year-old's work had clearly touched a nerve with Thai authorities, although he's still not exactly sure why he was targeted by the dangerously overzealous critics.

"I've been offered a lot of explanations, official and unofficial alike, but none of them make sense," he says. "It just goes to show the lack of freedom of thought in my country, and how ridiculously the government use their power to bully citizens. Most importantly, it is an affirmation that art is indeed a very, very powerful weapon."Srikhao wields this weapon with a hallucinogenic flourish. From his base in Pathum Tani, a northern suburb of Bangkok, he creates work that offers a savage satirical perspective on his country's political landscape. His pictures depict a fantastical world in which traditional hierarchies are upended, the sanctity of the Thai monarchy is punctured and government propaganda images are rendered absurd. He alters his own photos by cutting and pasting by hand in hopes of revealing a deeper truth: "I use hand collage instead of Photoshop because I want to perform surgery on the pictures." He explains, "I want to show the traces of how reality has been made oblique."

Back in 2010, Srikhao was just a 15 year-old schoolboy with little interest in politics. Following two months of widespread unrest in Bangkok, he was happy to participate in an event known as the 'Big Cleaning Day' where the roads were cleared and bleached to remove traces of the demonstrations. It was only years later that he began to question what he had been told about the protests by the state. "It changed for me after Thailand's thirteenth coup d'état in 2014," he says. "I began to research the political history of my country and I was shocked by how coldblooded I had been to support a government who used violence against protesters in 2009 and 2010. I realized then that I had been listening to right-wing propaganda, which diminishes the value of humanity, for a very long time."

This political awakening inspired Srikhao's collection Whitewash, which includes a series called Mt. Meru–currently being showcase in a group tour with Foam Talent. The series takes its name from the sacred mountain that is considered to be at the centre of the universe in Hindu cosmology. "The words 'centre of the universe' describe the subject matter of my work very well," explains Srikhao. "Attempts to discover the meaning of life, and the afterlife, through karmic law genuinely influences everyday life and the political landscape in Thailand." In fact, according to Srikhao, the Thai royal institution uses the cosmology to justify the monarchy's sustained power and rights. "People who believe that they're the 'centre of the universe' can be seen all over the world and throughout history. It's the belief behind every dictator."

The series was constructed with elements from pornographic and fetish photography because in my opinion idolatry works like pornography.

In one of Mt. Meru's many striking images, three figures in white robes with faces obscured place a regal Thai crown onto sloppy handfuls of bloody organs. The image is titled: 'The Coronation of Brukhonenko's Dog', a reference to the Soviet scientist who became infamous in the 1930s for his attempts to keep the severed heads of animals alive. Srikhao explains that the image is an assault on entrenched hierarchies such as the monarchy.

"I always try to question what kind of morality lies behind our value system," he says. "In my country, there are always people who judge others. For them, some things are too valuable to be touched or interrogated, while the things they don't value deserve to be eliminated without dispute. The problem is that our value system has been created by the elites." Those very elites, according to the artist and activist, are the ones who are preventing progress and a true democracy. He goes on, "They don't want change, so they try to freeze time. They are trying to re-animate a cadaver, like Frankenstein."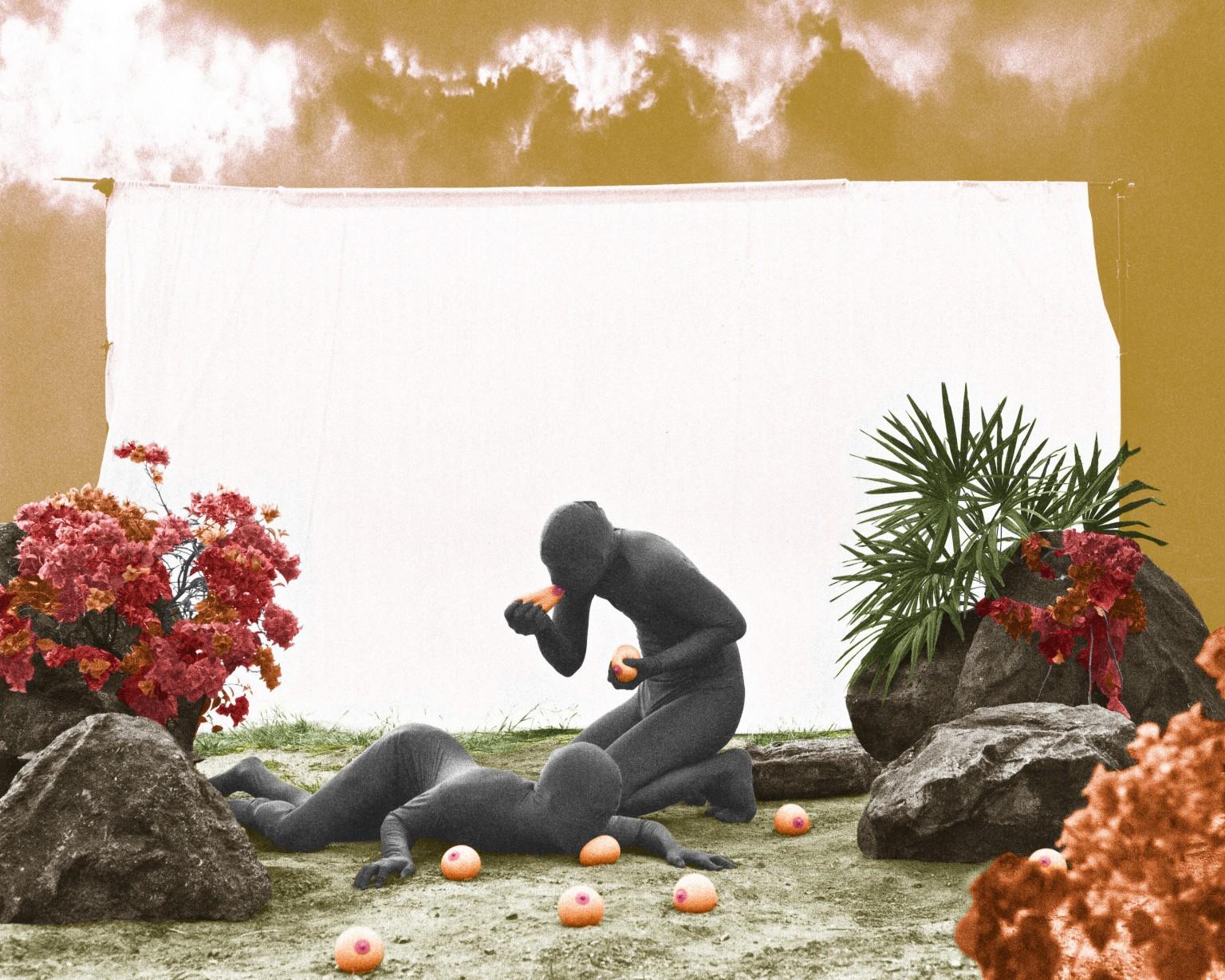 Cynicism aside, Srikhao is optimistic that the political situation in Thailand can change for the better. "Sometimes it feels like we're living in a camera obscura," he says. "Many young people in Thailand can see a beautiful image of a better future illuminated, but the light is coming from outside and entering through a pinhole. We have dreamed about a democratic and peaceful world for quite some time, but is that just an illusion? I think we need to destroy this box that we're living in. The box is very old, and it will decay from the termites we call 'time'."

The fact that the authorities sent soldiers to try and censor Srikhao only underlines how worried they are about the truth he is speaking to their power."I think images can be used to construct 'truth'," says Srikhao. "They no longer reflect what is actually true, and maybe they never did. In Mt. Meru, the series was constructed with elements from pornographic and fetish photography because, in my opinion, idolatry works like pornography. It portrays a perfect idea of beauty which doesn't exist in the real world. The image allows the viewer to escape from reality to the realm of utopia which is full of desire and empty of disappointment."