We reached the plateau somewhere east of the Andés foothills and looked beyond the jagged purple and green landscape toward Chilé. Before us lay a carpet of impassable land crosshatched by primitive wood fencing, the vista hemmed by white-capped mountains. Above the peaks stretched a gunmetal sky pouring sheets of cold rain. We headed forward, our faces bowed against the lashing rivulets, and the wind swept through the fields of ankle-high brush as ineffectual as a hair comb. So this, I thought, is where we'll forge our marriage.


Moments earlier, my new wife and I were introduced to our horses, Marine and Revenke. They were muscular, beautiful horses, if not lackadaisical against the weather. Nearby a mule brayed into the chilly afternoon air. We had spent nearly 48 hours traveling to a deserted stretch of South American no-man's land and a three-hour horseback ride was still ahead. The trip was a gift from friends and we could think of nothing more exciting.
Our destination, a
hidden ranch
whose name may have been Ranch of Relationships (and like other names in this essay has been changed for the privacy of those mentioned) sits on 100,000 acres of family-owned land in Patagonia. It is a semi-year-round retreat for guests and transients looking for a quintessential Argentine summer—which span from November through May—including horses, cattle, and goats. It was there, at an eco-lodge, that we would stay for the next five days, surrounded by grasslands, river valleys and geological wonders.
It's the antithesis of a five-star hotel, served at a five-star price, offered by a five-star bohemian named Brandy who acts as distinguished as any top-shelf bottle. Meals comprise the meat born, raised, slaughtered and butchered at the ranch. Sourdough is baked daily. Pack trips each day keep the group moving, fueled by a traditional South American caffeine drink known as the chimarrão. It is an an area of distinct timelessness. Deep in the wilderness, it is a region home to more than 500 species of animals, with 400 different birds, pumas and the occasional condor. As for human inhabitants, it would seem to be a cocktail ripe for relaxation and revelation.
This might be where another writer might talk about the confluence of trust and determination and the long road of a good steady marriage: the unforeseen dips and turns and the promises of love until death do they part.

At the same time, the journey is an unexpected backdrop to test any relationship."This is very strange weather for us," said our guide Trisha, who faced us with her back against the rain as continued to straddle Marine and Revenke. She was riding in front of our brief single-file line as we crested a mountain inlaid with fresh feline-like tracks. "Down there, where the green is both light and dark," said Trisha, pointing to a contingent of stickily poplars. "That's where we're heading."

The journey from the apex of the mountain looked short. I could trace the trail down into the prairie and into the deep canyon striped like a freshly caught rainbow trout. A river cut through the valley over the centuries. The lodge was somewhere down there, below the poplars, making its way toward some unforeseen end. This might be where another writer talks about the confluence of trust and determination and the long road of a good steady marriage: the unforeseen dips and turns and the promises of love until death do they part. But we were newlyweds on our honeymoon—and instead of considering this place as a crucible for our vows, I leaned over to my wife trotting nearby and said, "Look, a condor!"

The bird of prey swooped overhead and we continued our journey down into the valley's basin, alternating between trotting and walking. Soon, a few wood and stone structures came into view; the sight hooked our breath. "It's really something, isn't it?" Trisha said. We crossed the rushed river on horseback, greeted on the other side by a trail led by stone lions. The green trees, the rushing wind, the sun-dipped trails stood in sharp contrast to the rushing gloom of our three-hour ride. We had entered a land that felt fictional.

As we walked our horses to the hitching posts outside the main house, I forgot about our pre-marital woes; the contractors building our house and the money it required. All the time we had spent together since being married was wrapped up with other people: family trips, dinner with friends, award ceremonies and dinners with colleagues. And the time we did spend together was fraught with more business-like encounters: Will we need to refinance the home before it's built? Have we overstayed our welcome with a weary aunt and uncle? Did we even like spending time together anymore? Was it a terrible to think we could have made ourselves a fairytale reprieve in the mountains of New England? Our love had become a thing measured by what we did not have.

We were on a ranch that had become not a terminus of goodwill and love, but rather a crossroad of fellowship.

Hours later (with fresh bruises in places I'd rather not disclose) we finally met our hosts in the main house and sat in large brown comfy chairs before a raging fire. I stripped off my boots and plunged feet first toward the embers. We learned that the ranch, every acre, was bought by an Ohio-born, California-settled hippie who sought to create a refuge from the world. He wanted a place to which he could flee the hate and tumult of the everyday world. He had brought his family there every summer, when it was winter in Ohio, and it was here that he had hoped to forge his family.
Things never went as planned. While the homestead—built over the course of several decades and furnished with antiques from around Buenos Aires—has endured since the 1970s and played home to the proprietor's family and children, italso withstood three marriages and a slew of entangled relationships that never quite flourished like the ranch did. It was as if the love he had budgeted for his spouses was instead withdrawn for use at the ranch.
I kindled a fire in the heart of our room composed of piles of heart-shaped rocks. We went to bed and in the morning I awoke and went to the fire again to have coffee and read. I spoke with Brandy's son, John, who told me about the local gaucho, or skilled horsemen. They had called this land home long before his father came to settle it and lived a life of quiet subsistence. He told me a story about one of the gauchos who lived in a small adobe hut with rickety metal shelves and a small single cot: He had lived in the nearby city of Zapala, population 37,000, with his wife and two daughters, but eventually he returned to his mudbrick house—only to visit his family once each month before riding back out to be alone with his land and goats.
One night that week we gathered with the staff and volunteers over dinner and wine. Some of them disclosed what brought to this particular isolated destination with seemingly endless beauty. One woman had sold her house in Asheville, North Carolina, and arrived at
t
he ranch to find a spiritual awakening. Another woman from Europe had lost her partner to cancer and landed in Patagonia with the assistance of a vision board which included horses and the outdoors. Another had come because her grown son had left and the heaviness of an empty nest pushed her to flee. It seemed there was a common thread among those here: a through line of these disruptive lives that I had just begun to understand. Then someone busted through the front door and shouted, "FIRE!"
Step inside Argentina's underground closed-door restaurants.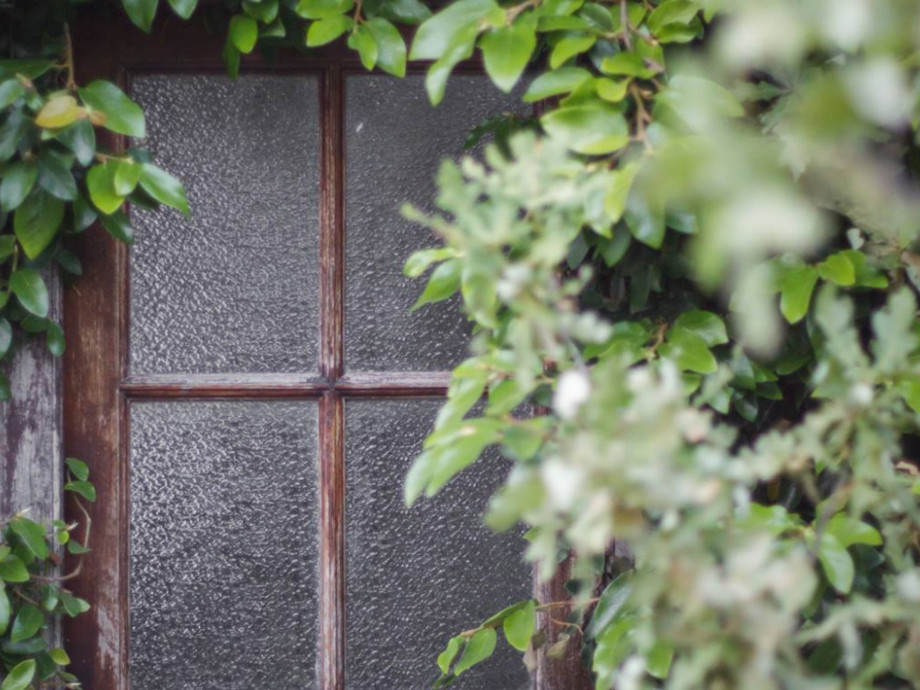 "Grab any tool you can," Brandy said and rushed toward a sparkling light in the woods beyond the main house. I jogged with the group as they fanned out over the field and made their way to a large bonfire started by one of the staff members to clear some downed trees.
The fire had underscored what it meant to chase solitude in separation. We were on a ranch that had become not a terminus of goodwill and love, but rather a crossroad of fellowship. There were those who found themselves drawn to the mystic opportunity of comfortable foraging and sustenance where some were restarting their lives, others were delaying and more were beginning anew. I couldn't articulate what it was about their eyes because I hadn't a word for sadness in a place of otherwise unhinged beauty. What we saw was something like hope for the future via mourning for the past. They had gathered with each other to watch things burn.
After the fire was put out, my wife and I largely moved away from the group. We spent the remainder of our days fishing in streams that were clear like glass. We spent nights over
private dinners
with endless views of mountains and condors streaming overhead, entirely cut off from the outside world. Because we had each other, we had little to worry about beyond our immediate sphere. We were not imparting onto each other hopes and dreams that were not immediate, since what we could control amounted to nothing more than the decisions of the moment.
But rather than let our marriage burnout before it had a chance to flame, we were able to each night rekindle a sense of devotion that we would pack onto Marine and Revenke after five days and make our way back into a world no different, but a world forever changed. We had a memory of life measured by what we did not need.
That was all we needed.