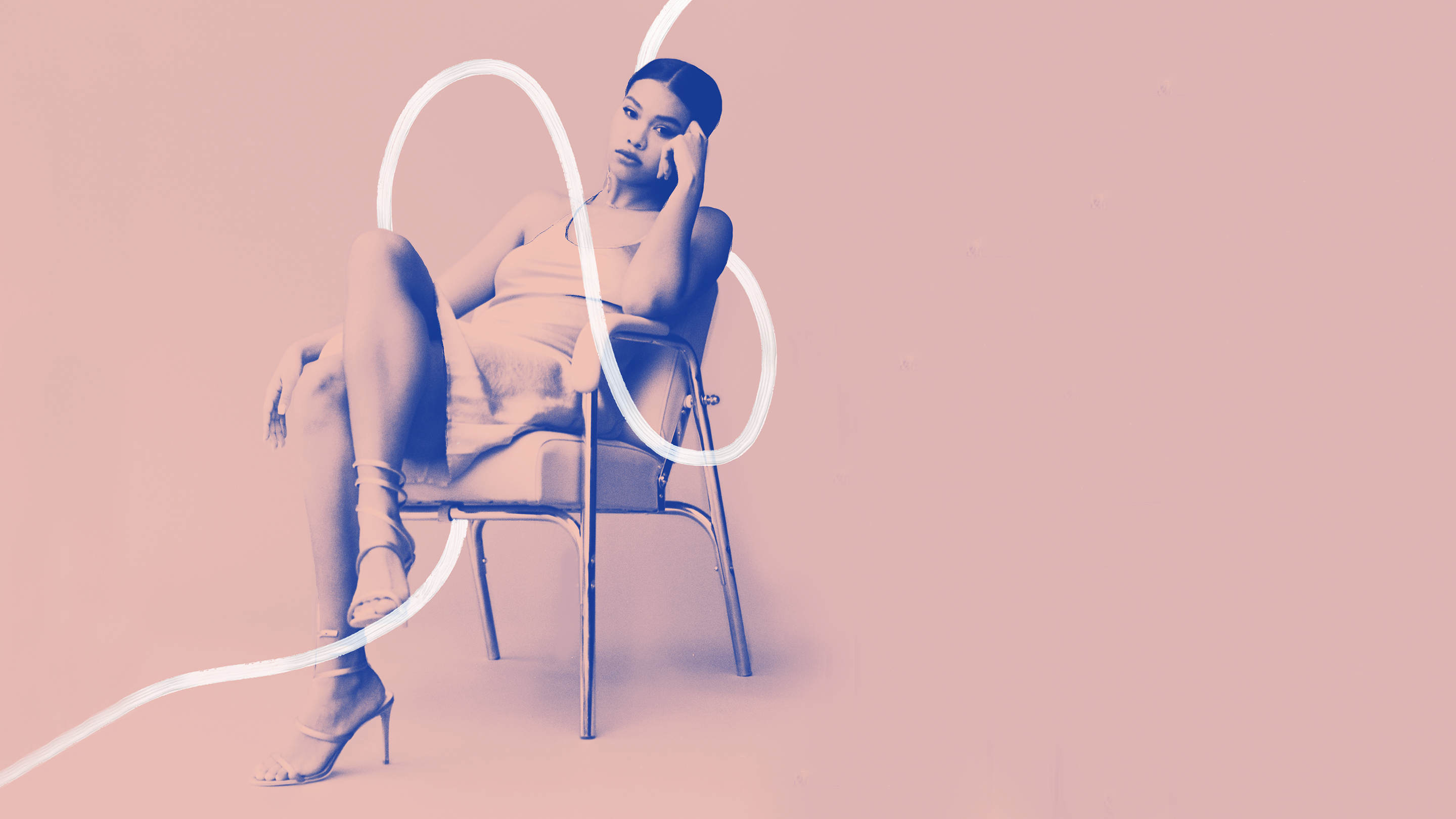 If Amber Mark has learned anything from her music, it's that she could benefit from occasionally peering through rose-colored glasses. "I tend to go for the most dramatic events in my life when it comes to writing," the 24-year-old singer-songwriter-producer says. "It's much easier to write about sad or emotional things in your life. It's much harder to write about happy things."

This is not to say Mark's music is unceremoniously glum. Instead, pain has been constructive. Her debut EP, 3:33am, released last year, was written in the aftermath of her mother's sudden passing in 2013. Each of the collection's seven songs represents a stage of grief, a theme that didn't arise until writing was complete. "I know I feel something, but I have a very hard time verbally expressing myself to people," Mark says, "but when it comes to music, it's much easier for me to express what I'm feeling."

The EP's centerpiece, "Monsoon," is a heavenly piano-driven dance ballad with Mark's gentle pleading for different circumstances, a symbol of Mark's perseverance—you can dance, even through tears. The entire EP features some of Mark's first work: "Can You Hear Me," a sunny and soulful pop track, was the first song she wrote, arranged, produced, and completed.

Mark had been writing original songs since starting high school, simple two-chord guitar tunes that never quite went anywhere. After graduating from performing arts high school in New York, Mark started working with various producers, but their visions didn't align. Then she got her hands on audio producing software Logic and brought her ideas to life on 3:33am.

Meet More of Music's Women of Summer
With the loss of her mother came the notion of love's impermanence—and perhaps there was no place for it in her life. After releasing 3:33am, Mark continued to write songs which skirted the theme of romance and instead yearned to create another body of work that held the same weight as her debut EP. "It was months of me being very frustrated and not feeling like any of the stuff I was doing was good enough," she says, "because I had this idea that I needed to put out something that was deeper on an emotional level, it had to connect with people even more than 3:33am did."

But Mark was falling in love and dealing with the hardships of such love. Sheacquiesced to her inner critic who initially dismissed the idea of love songs, both out of personal preservation and authenticity. "I had an epiphany where I was like, 'Nothing is ever going to mean more to me on a personal level then 3:33am because of who it's about,'" Mark says. "Once I let go of trying to do something that was deeper and bigger, that's when I started to think of different ideas."
Those following songs comprise Conexão, three original tracks and a cover of Sade's "Love Is Stronger Than Pride," released this May. With heavy Bossa nova influences, Mark masterfully evokes sultry desire, slinking empowerment.
Throughout her 11-song catalogue, the songs' arrangements vary seamlessly, from Bossa nova to club to R&B, though sometimes it seems the only unifying thread is Mark's voice, smoky and pointed. Such contrast is Mark's strength: an ability to coax identity in all its vulnerability through different lenses.
As a one-woman show, Mark has a keen sense of direction and the skill to act as a thoughtful self critic. Despite her proclamation of maintaining a healthy dose of both laziness and drive, it's her quest for longevity and meaning that fuels her. "I don't know what I want my career to be," she muses. "I know that I want to continue making music that means something to me and hopefully it will be able to connect with other people. That's been the only goal with my career."