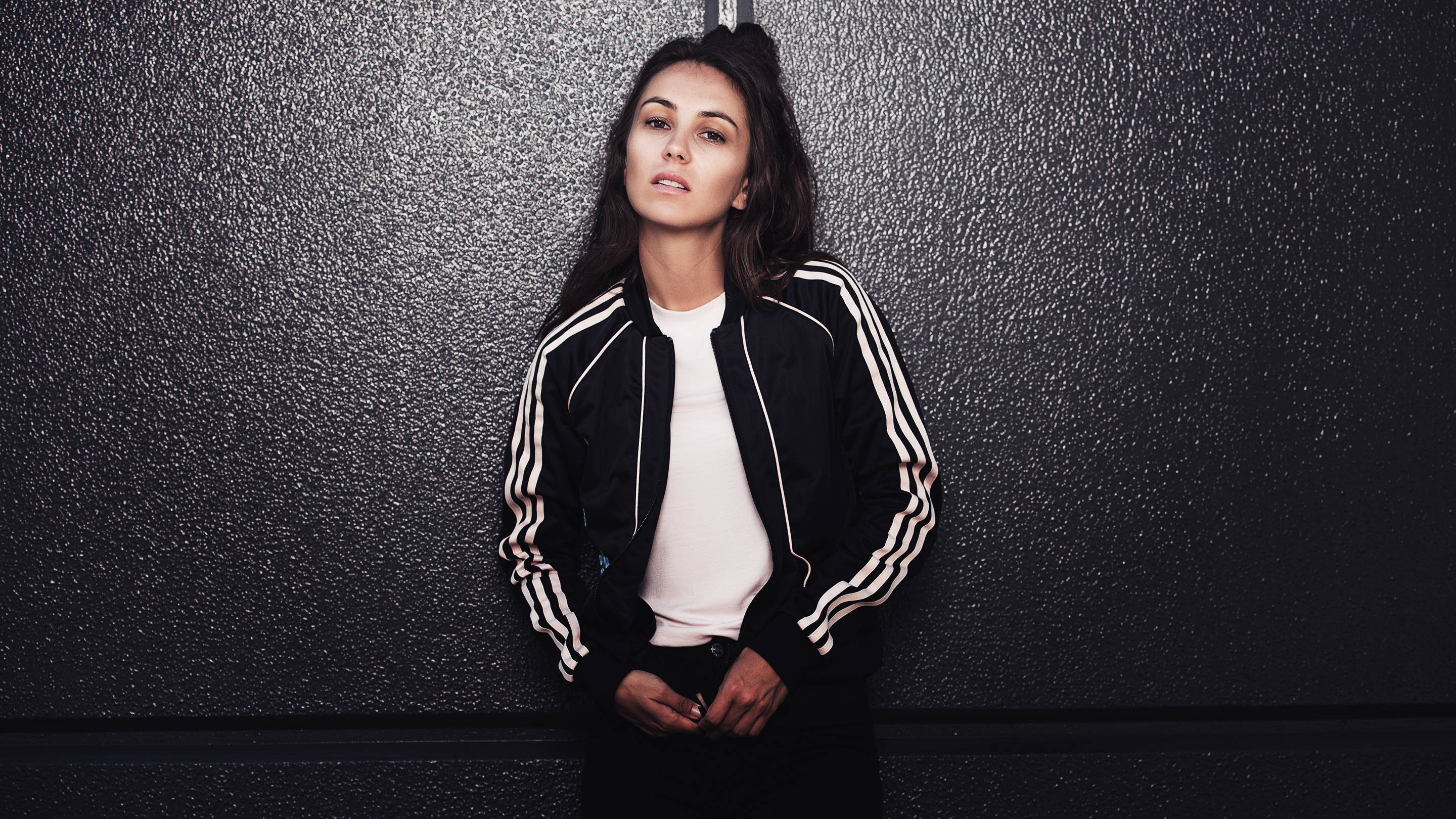 Singer Amy Shark Adores Her Unconventional Path
Written by Randi Newton

Published on

November 05, 2018
When you meet Amy Shark, she sounds nothing like the angsty singer-songwriter you might expect. With heartfelt, melancholy sentiments pouring through her music, one would be forgiven for being surprised when greeted by a cheery, welcoming young Australian woman.

"It's so fun for me—it's new," Shark tells Playboy about doing interviews, and she means it. You can hear the excitement and smile in her voice. After struggling for over a decade before her first hit, Shark appreciates what it means to finally break through with her popular song "Adore."

Only a few years ago, she was ready to walk away from the music world altogether. Video editing by day, singing and booking gigs at night, Shark was rapidly approaching burnout. Countless almosts and close calls fomented a growing cynicism, but yet she persisted. "I've had so many broken promises from people," the 32-year-old musician says. "No one had thrown me a bone or was willing to help me out in the industry. I've never looked at it and got excited. I've always thought, What's the catch?"

Frontman Mark Foster tells Playboy about returning to the charts with surprise hit "Sit Next to Me"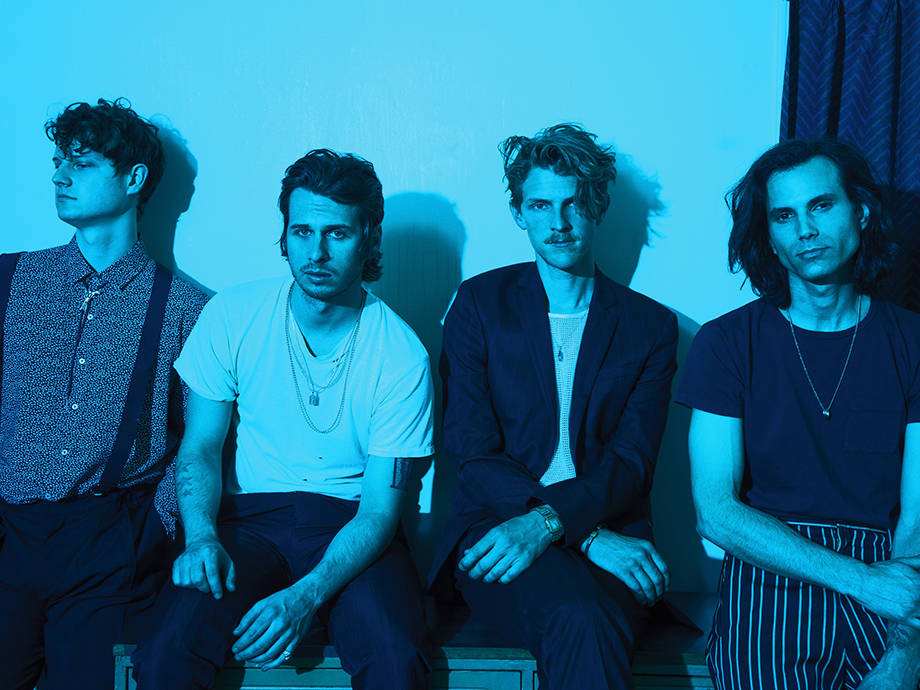 Prior to her smash single, rejection was becoming a way of life; self-doubt began to creep in. Shark started questioning her talent. "I was pretty self-deprecating," she admits. She wrote "Adore" quickly while at home, and submitted it to Australia's popular station, Triple J, as a career Hail Mary in 2016. The station began playing it, and "Adore" rapidly climbed the Hottest 100, landing at No. 2 behind Flume's "Never Be Like You." Suddenly, the music world was opening doors for Amy Shark, with interest even from labels that had originally turned her down.

"Adore" very well could have been her last swing before leaving the business, but instead it ushered in a new beginning. "That's when I think it clicked," she explains. "I thought, This could be a life-changing moment now. I think I have a song that's going to change my life. It took me a really long to even believe it."

Amongst her fellow Aussie exports, Shark stands out. Kylie Minogue is more bubblegum, and Sia (with whom Shark has toured) features quirky bombast, while Shark's music feels intimate; it takes you places you sometimes wish to forget, but then realize you are better for remembering. Her music pulls you in like a well-written book you can't put down.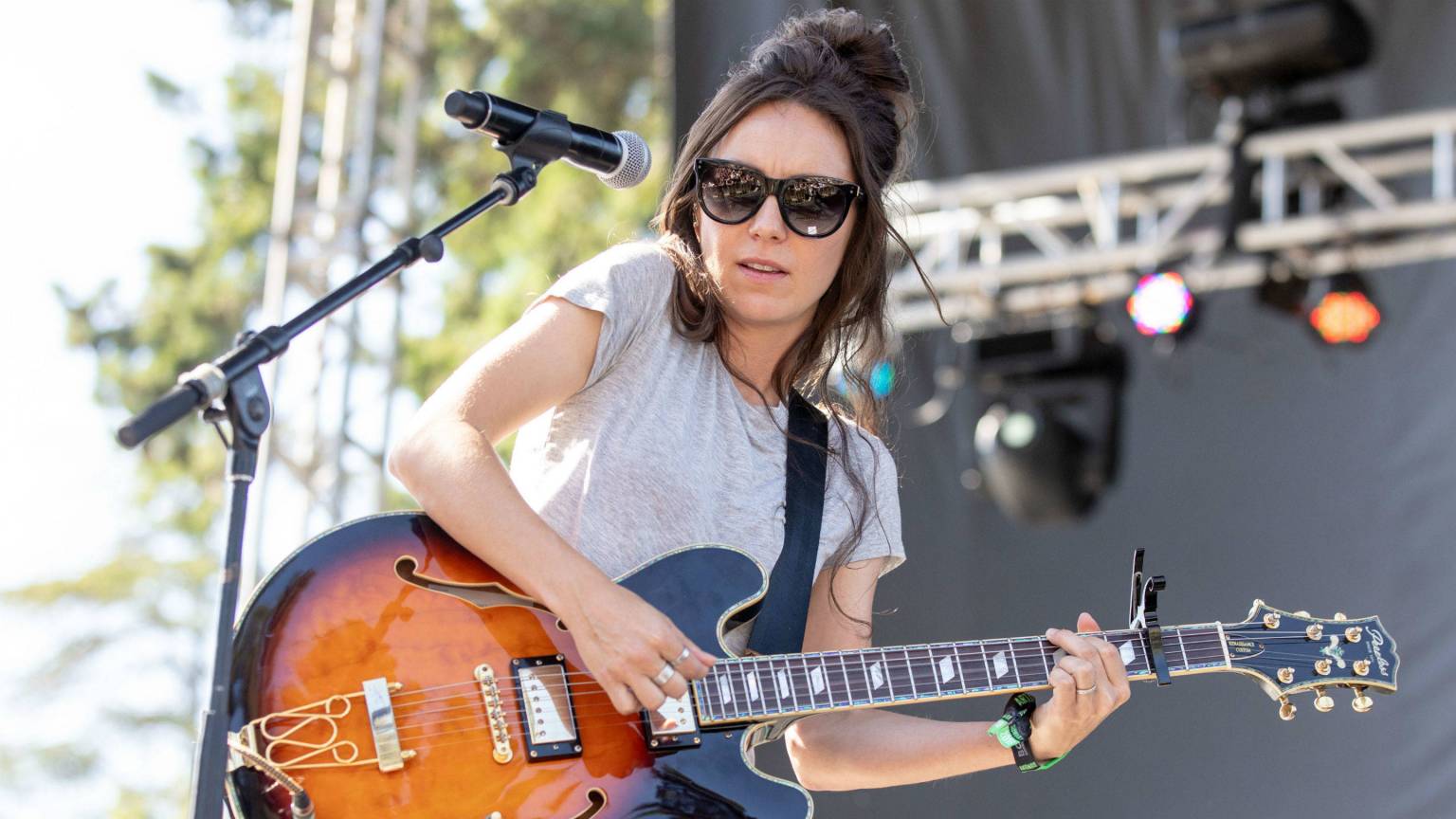 "We're a big party place," she says of the her home in Australia's Gold Coast. The area is not known for thriving new musical talent but rather a bustling nightlife and beach-party scene. When it came to performing her own material, options were limited. That's one thing that Shark wants to change by opening a venue specifically for live music and new artists. "When I was trying to make any any kind of waves in the music industry, it was hard to do. There's just not many places to play. People weren't interested in hearing original music. They'd come out to listen to Blink-182 or Mariah Carey covers. It was tough booking gigs." Dedicated to her craft, she would travel as far as Brisbane or Melbourne to perform her own material.
Reminiscing fondly, she laughs at her disastrous gigs pre-fame: "There were so many." Shark describes performing in an extremely small hair salon where patrons kept tripping over her equipment. Singing in various nightclubs while getting splashed by vodka tonics and beers. "No one was there to listen to the music." There's a smile in her voice when she mentions one particular event. "At this one gig, I started playing, and at 2:00 a.m., it turned into this topless-waitress bar. I'm trying to keep a straight face, and there are these chicks
giving guys motorboats
."
Now she plays to sold-out crowds and tours internationally, along with landing her song "Sink In" on the
Love, Simon
soundtrack. "I feel like I've lived a whole other life that was really quite normal," Shark says. "There are some artists that were signed at 16 or 17, and that's probably all they've known."
Her husband, Shane Billings, had been by her side the whole time, which has been especially crucial amid the whirlwind of success. "It took a little second to really understand the life we were about to start living—Shane was a crucial part," she explains. "You get pulled in so many different directions, and everything was changing for me. He knows me better than I know myself. He'll always run his eye over everything. He's kind of my day-to-day manager at the moment."
I'm trying to keep a straight face, and there are these chicks giving guys motorboats.

She's living that rock-star life she's always dreamed of, but it's neither easy nor particularly glamorous. "The thing that shocks me is touring and how hard work it is," she says. "People think, 'Oh, my God, [music stars] are just living the dream,' and they are. I believe I am, too, but it is really hard work. It's really rare when you have a full day—or even two days—off. I don't mind it at all, but it's a lot of hard work. It's pretty full-on."

Shark collaborates alongside music producers—Jack Antonoff, for example—she used to only imagine shaking hands with. But she doesn't take the meetings in hopes of merely writing a hit song. She wants the experience to evolve as an artist, and if a hit comes out of it, that's an added bonus. "I've said to heaps of artists I've met, 'It's not like there's a map or key you can follow—the only thing that is going to work every time is if you're honest with yourself. If you can focus on just writing music because you like writing music and not because you want to be famous. If you just write a song that you're proud of, and it's real, and it excites you, people are going to gravitate towards it. Am I doing this for the right reasons? If you are, you won't care about the money, you won't care about anything else. You'll do it because you love it.'"

As for future plans, Shark—whose most recent full-length, Love Monster, debuted at No. 1 in Australia in July—is just enjoying the journey, wherever it takes her. "I'm always sort of ahead of the game," she says. "I started writing Love Monster right after [my 2017 EP] Night Thinker, and I need to let people enjoy those. I'm already writing new things I'm excited about, but I want to give Love Monster the life it deserves. I want that to have the spotlight on it a little longer before I release anything else. I'm definitely ready to go when someone gives me the green light."

The legendary guitarist tells Playboy about the empowerment of new album 'The Atlas Underground'