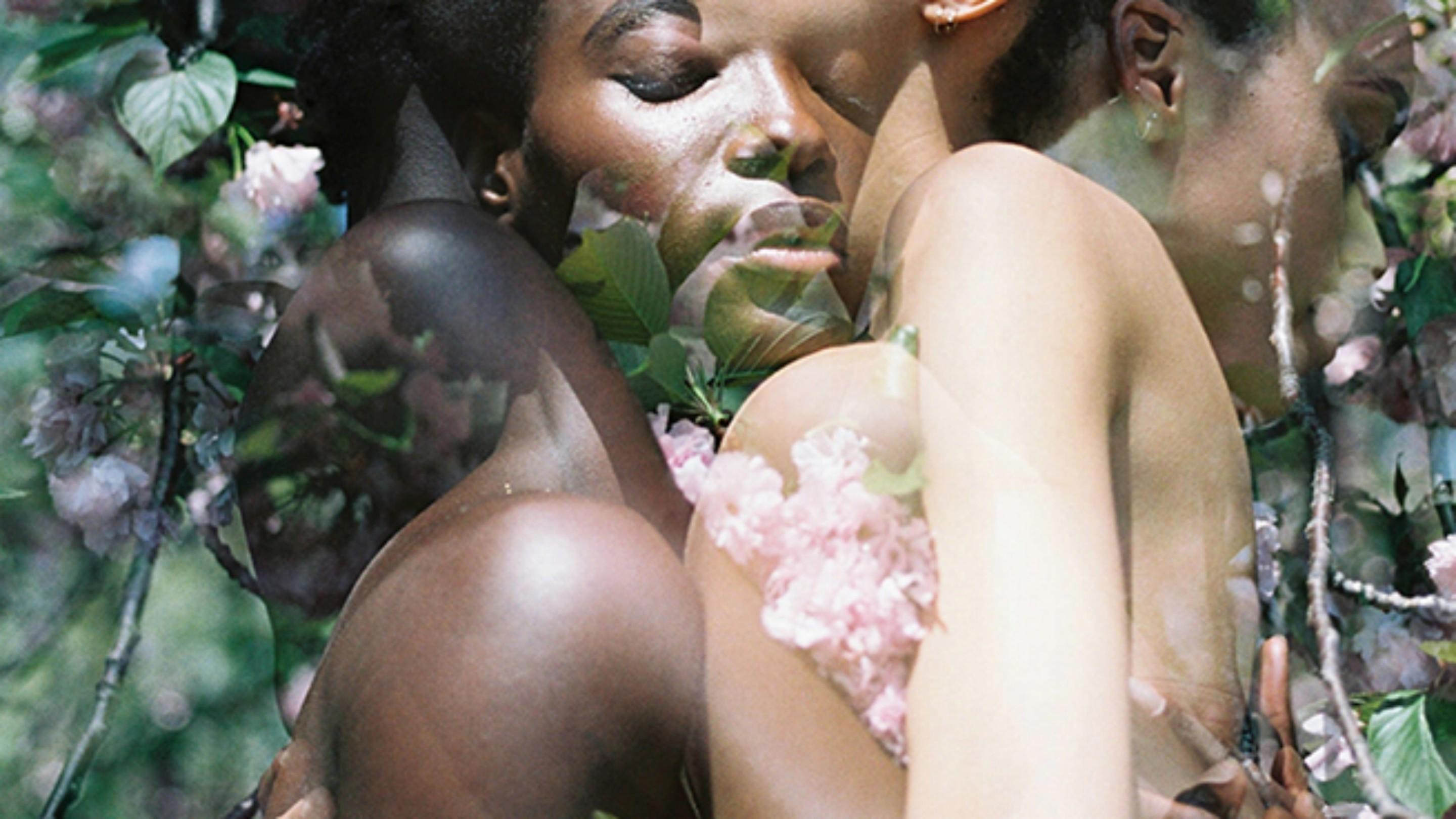 Anne Barlinckhoff's Utopian World: Where Bare Skin Mingles With Nature
Written by S. Nicole Lane

Published on

January 26, 2018
"I have a healthy obsession with women—and the human body," says Anne Barlinckhoff, a photographer who lives between Europe and Africa. Barlinckhoff's self-labeled "obsession" is woven throughout her portfolio of draped bodies, contrasting skin tones and abstract lines made up of flesh and curves.
The origin of Barklinckhoff's career dates back to her childhood in Africa. She recounts the summer when she was 6 years old and gifted with a disposable camera. "I had a troubled youth," she explains, "And thus I had to learn to survive, which makes you creative in every kind of way." The photographer says that her work is inspired by an upbringing that was a constant search for the "balance between fear and love that results into close intimacy." When she is looking at a potential subject, she rediscovers the "beauty and strength in the people on the continent Africa" again and again.
Though she is best known for her nude fine art photography, Barlinckhoff is a shape shifter from project to project. "I see the human body as beauty in its purest form and during a shoot, I connect with my models. I want see them in a way that makes them feel at ease, so they can let go of their insecurities and be who they want to be." That is the lynchpin for all of Barlinckhoff's work, whether it is the naked body or children (clothed, obviously), or self-portraits--to show that humanity is not just about relationships between people, but about the relationships between people and the given environment. It's about the intimacy and intensity she builds around each subject with their environment, where leaves cascade at the same time as hands touch, tall grass inches upwards in the background and fruits balance between two models' butt cheeks.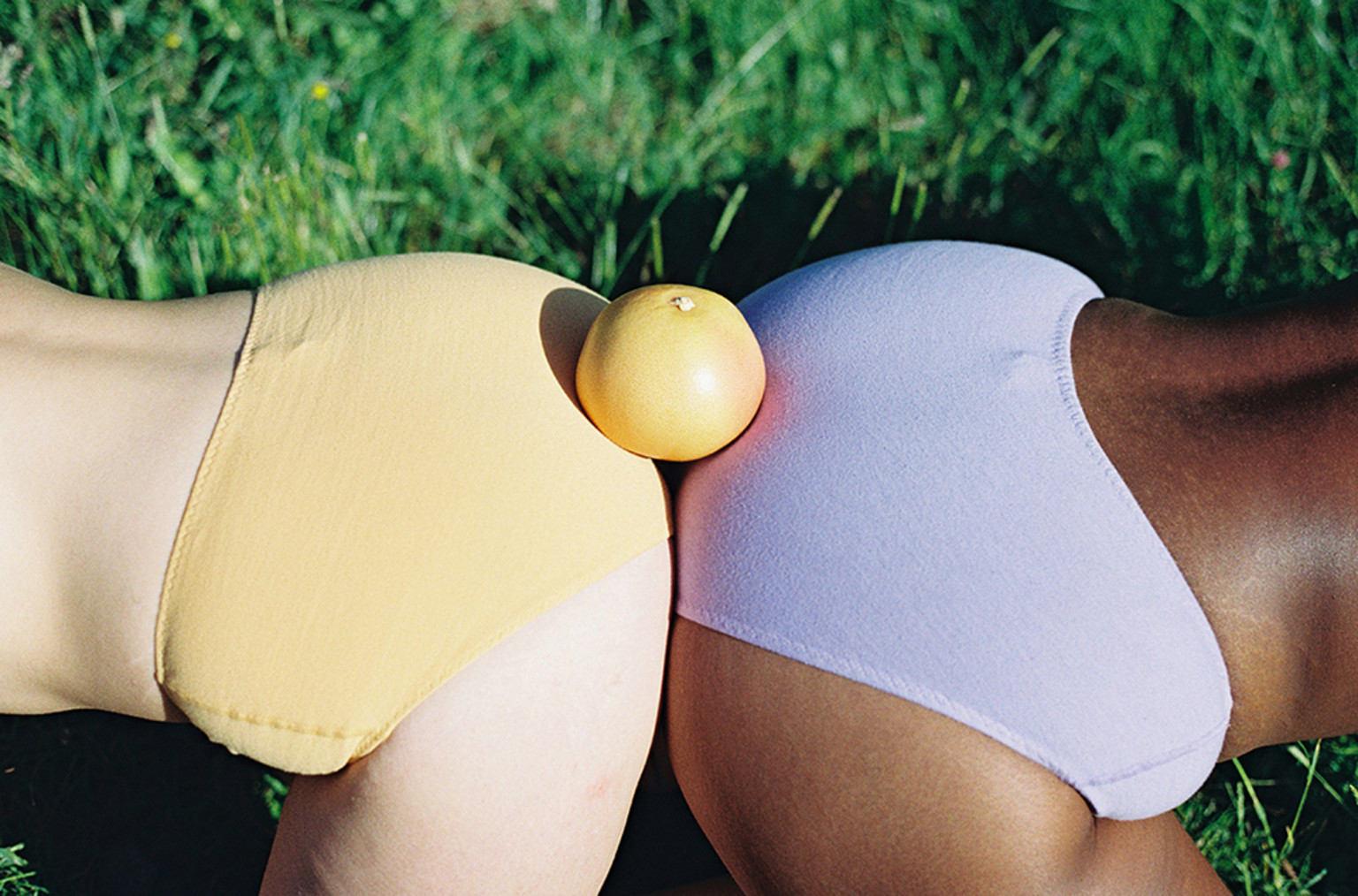 There is a sense of innocence and warmth regardless of how exposed the models may be. And that because their is a trust between "...the model and their body as well as the model and myself." She continues, "During a shoot I feel like I'm taking care of them. Not losing them, maintaining a bond that most often lasts. Without this bond and trust, my images would cease to exist."
When asked why she leans towards photographing the female form, she says that, "It is not only my experience of working with women that motivates me, but I'm also drawn to their infinite forms, textures, and beautiful peculiarities. My work could be perceived as an aesthetic coincidence, encouraged by the relationship of a friendship developed with my models and between my models—male and female—and because of this, the story is happening outside the frame as much as within it."
"Nothing is sure in life and so is the outcome of my film, always a surprise or a beautiful mistake," she explains. That philosophy emanates throughout her last project, Dreams of Paradise, about escaping tragedy following the death of her mother. "[It's an] escape from a place of cruelty and violence, but also my belief that life is beautiful too." she notes. "I felt free to drift into a colorful paradise, into a dreaming state in which peace and beauty are synonymous with happiness. Terrible and oh so beautiful, life is both."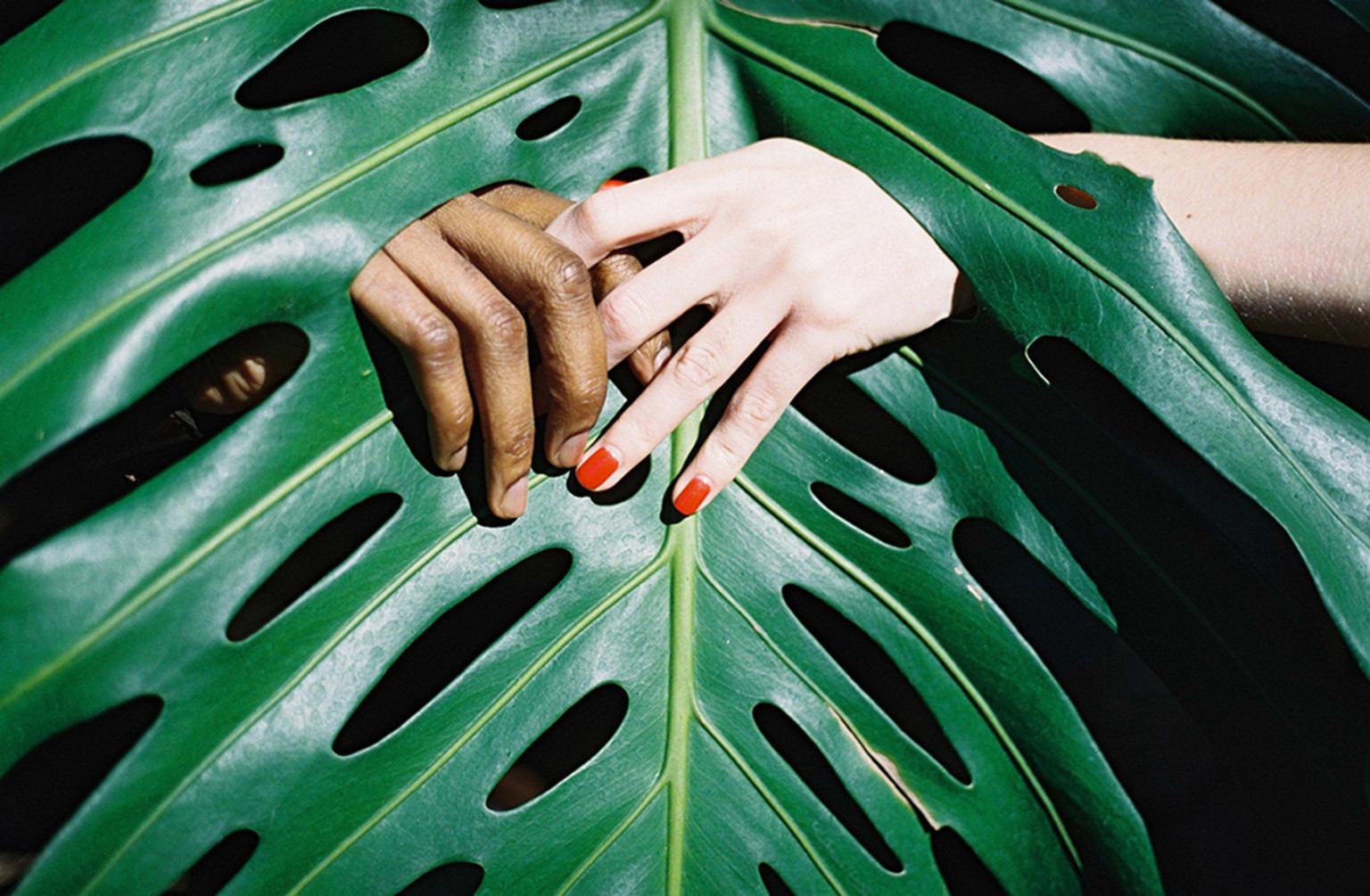 Double exposures, abstracted curves of breasts, shoulders and profiles add even more surrealism to Barlinckhoff's art. The images in this particular project are overwhelmingly sensual, but also somewhat virtuous as it points to the details "people normally overlook"--two models lean in to take a bite out of the same strawberry and in another image, they lean against a brown horse to bask in the sun. The beauty is simple, a moment documented in her imagination's version of ideal existence.
Barlinckhoff is currently working on a series focused on Ghana. She plans to donate a percentage of the sales to the youth in the West African subregion for financial and educational support.
As for what's next? "The world is my studio," she proclaims.