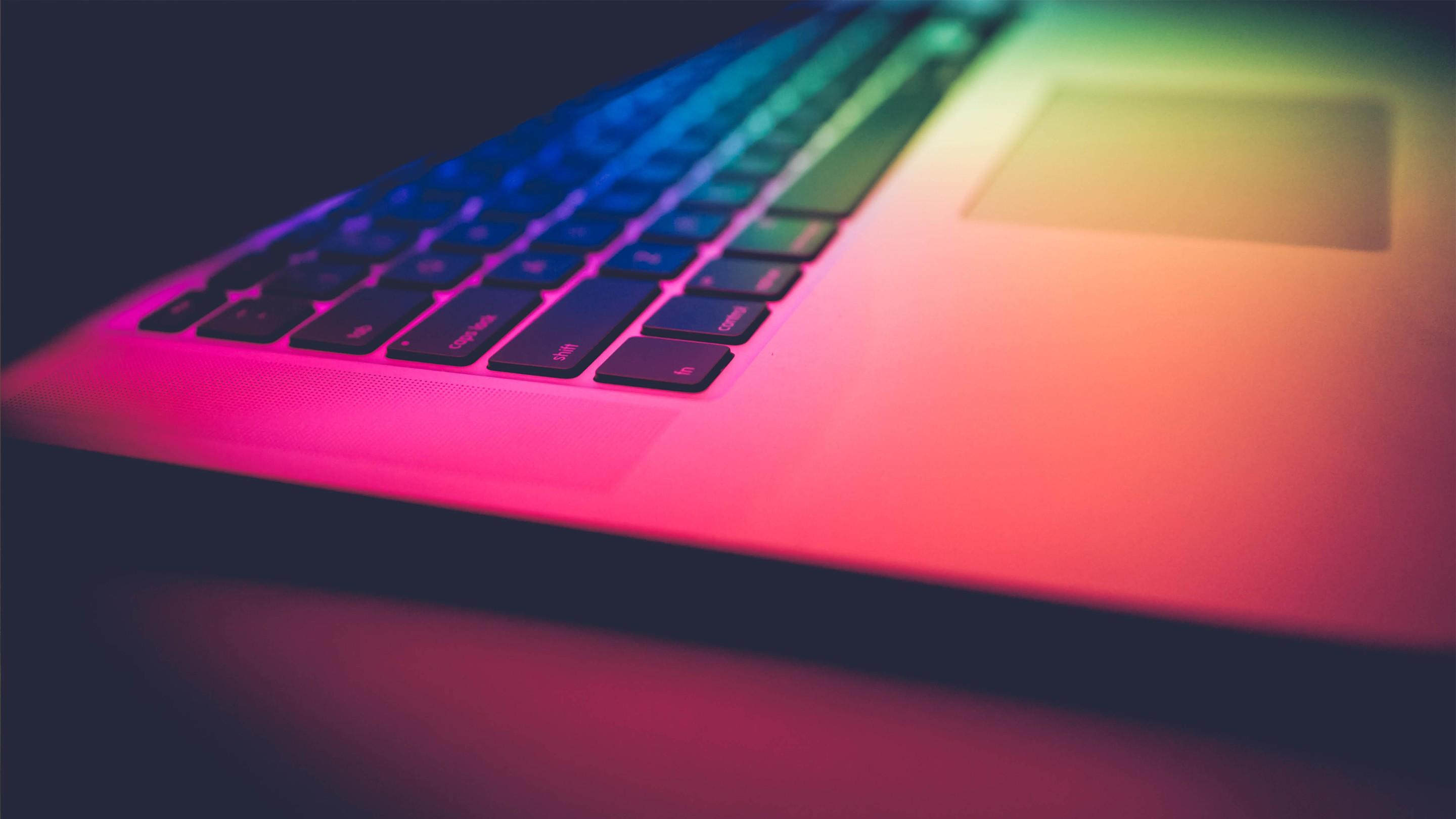 At Long Last, Gay Media Is Having Its Moment
Written by Bobby Box

Published on

April 16, 2018
Even straight men have heard of Grindr. If you haven't (you're lying), Grindr is generally regarded as a dating app exclusive to gay men. The app, founded in 2009, has since swelled to accrue three million daily users worldwide and has received recognition and accolades from the likes of Fast Company, Forbes and more.

"Being labeled as just a dating or sex app is a little limiting, don't you think?" Zach Stafford, editor-in-chief of INTO, Grindr's recently launched digital lifestyle magazine, asks. "Grindr is the world's largest queer mobile social network, the first of its kind, really. Our users come to Grindr for a lot more than what most people realize." In other words: not every person on the app is in pursuit of a quick and convenient lay. Not unlike Tinder, Bumble, etc.
Stafford insists Grindr has become a great resource for travel. You can land just about anywhere in the world and ask local users for advice on where to go for food, attractions or where to meet other gay people. For others, particularly in areas where homosexuality is less socially accepted or even illegal, Grindr can be both a resource and a safe space. Grindr for Equality, a global program dedicated to amplifying the work of LGBT health and human rights activists, is a great example. The campaign played a monumental role last November in Egypt when police were jailing gay people and worked with local activists to send alerts, warnings and resources to users in the region via daily messages.
Grindr sees opportunities for success in many untapped avenues for LGBT media, one of the more recent being digital publishing. In August 2017, Grindr launched
INTO
, a digital lifestyle magazine for the LGBTQ community and allies covering a range of topics including fashion, travel, health, entertainment and more. "We created INTO because we felt there was a great opportunity to fill a void in the traditional LGBTQ content world," Stafford tells
Playboy
. "We saw the content that traditional gay publications were putting out wasn't reflective of youth culture as well as an entire community of transgender and young queer POC folk who have been largely marginalized by traditional queer media."
Mass media company Conde Nast—the publishing force behind
GQ
,
Allure
,
Vogue
and
Glamour
—has also launched a digital publication targeting the LGBTQ community called Them. This decidedly marks an encouraging moment in history where gay culture is enough of a public influence to warrant new, lucrative platforms that cater to them and experience popularity.
There's an entire community of transgender and young queer POC folk that's not reflected in mainstream and LGBTQ media.

Stafford, who previously worked as editor-at-large of Out.com, believes readers are interested in more than surface-level images of beautiful people and are keen to delve deeper into serious issues that directly impact them.
In addition, because no publication can survive without funding, Grindr predicted interest in advertising, as brands have long-wanted to court the LGBT community, but weren't sure of the most honest way to reach the demographic. "In short, Grindr created INTO because we had to. No one else was going to do it, and no one else could do it as well as we have," he says.
While traditional gay publications like OUT and The Advocate have been around for decades, Stafford notes the outlets haven't evolved with their readership and generally cover topics that are less in tune with where culture is headed. "In addition, there's also an entire community of transgender and young queer POC folk that's not reflected in mainstream and LGBTQ media," he says. "Our hope is to give visibility and a voice to these underserved audiences with content that is fresh and relevant."
The brand's projections were accurate. Since launching in August last year, INTO has performed remarkably well, recording 25 million unique viewers, besting already established LGBTQ outlets. INTO was also named a finalist in the 2018 GLAAD Awards for "Outstanding Digital Journalism Article" and a finalist for a Shorty Social Good Award.
It's important to note that though INTO targets the LGBT community, it's a great resource for anyone interested in news and culture through a queer lens. "The best example of this is with our
profile of Carson Jones
, the son of Sen. Doug Jones, who used INTO to come out and tell his story, his way," Stafford shares. "His father, from my understanding, was very aware of the interview and even supported it literally hours after winning the election." He continues, "I think this not only shows how incredibly supportive the Senator is in a state that many would never expect, but it shows how INTO fights to be a place [where] queer people and those that care for them can read stories and know we are a place to be trusted."
As society becomes more and more accepting of the LGBTQ community, more and more resources will be available to the community, which is a wonderful reflection of our nation's progressiveness. However, we still have a long, long way to go. INTO recently reported that 49 percent of respondents told the Harris Poll they were "very" or "somewhat" comfortable with LGBTQ people, a four percent drop from last year. This marked a first for the Harris Poll: the first time in history that support for queer and transgender people has dropped year-to-year. Analysts pointed to Donald Trump's election to the presidency as inspiring this reversal in LGBTQ tolerance.
Let's not let our progress become "one step forward, two steps back" kind of thing. We owe it to the LGBTQ community, which has fought long and hard to be recognized as equals, to not fall victim to a closed-minded leader pursuing a personal agenda. Supporting websites like INTO, is a good place to start.