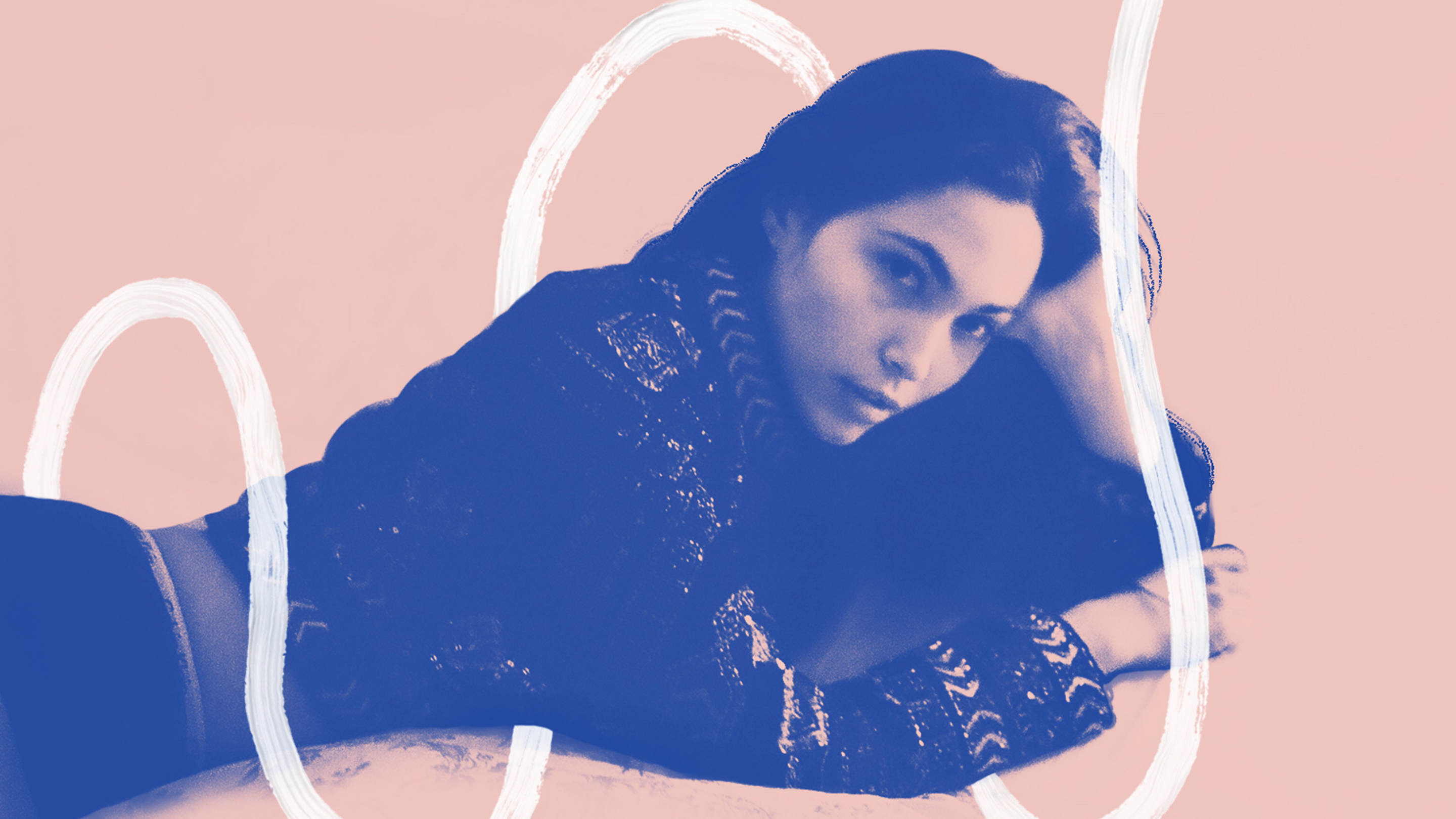 Ava Trilling Is the Unapologetic Powerhouse of New Indie Rock
Written by Kathy Iandoli
Photography by Ellie Toder

Published on

June 22, 2018
Before SXSW 2017, you couldn't get Ava Trilling on an airplane. The Forth Wanderers front woman had a crippling fear of in-flight motion sickness that was only cured by numerous therapy sessions and a cocktail made of Xanax, Dramamine, and Scopolamine aka the "devil's breath" roofie-esque drug that infiltrated Colombia years back. She also wore a motion sickness wristband and carried a bottle of cold water to spray herself in the face. "I have flown, but I was scared shitless of it," Trilling recalls. "It was important for me to do this because this is what we want, so I'm gonna say fuck it and get on a plane." The "this" is the next level fame the Montclair, New Jersey-bred band achieved during that fateful music festival. Thirteen shows in seven days sealed the deal, and from there, Forth Wanderers became the IT band. The Spring release of their eponymous album solidified their status as indie rock power players, even eclipsing the early tweets of adoration that came from Lorde years back.

Five years ago in high school, guitarist Ben Guterl slid in Trilling's Facebook DM's, asking her to add some vocals to a song he had written. "He was trying to shoot his shot," she says with a laugh. When she actually sent vocals back, she impressed both Guterl and his three band members. Together they formed Forth Wanderers, and the song became "Sip Neigh" off their 2013 debut EP Mahogany. While the group's steady buzz on previous works like Tough Love and their Slop EP was harnessed to a melodically shoe gaze sound, a switch was flicked on their recent release, particularly with Trilling's songwriting. Now a New York City college student studying Music and English, there's an obvious maturity to her lyrics, as well as an overt move to strip the layers from her vocals—a technique used in previous releases.

"I think lyrics are super important and the band feels the same way, so we wanted to make sure the vocals were front and center on this album," she adds. "These songs are definitely more about ambiguity of love and sense of self. There's definitely a lot of sexual innuendos in there—waking up in people's beds and that kind of shit. This is more about finding your place in your sexuality and who you are, figuring out love and power in relationships." While the project's lead single "Ages Ago" references continuous evolutions in love, it's also apropos of who Trilling is at this very moment.

Meet More of Music's Women of Summer
"I was really excited to put out this album because this is me. This is the best representation I have of who I am right now and how I'm feeling," she explains. "When I listen to the older songs, I knew where I was in that place whenever the song was written. It's just not where I am now."

With a new home at Sub Pop Records and a management team behind them, Ava and Forth Wanderers are geared for the next phase in their career. Their cross-country tour this summer is a first for the band, as this will be their first time ever traveling to the west coast together. They're all baby steps in what feels like a whirlwind of critical acclaim, yet Trilling is still unfazed by all of the superlatives. "I'm not like, 'Oh shit! We are it now,'" she humbly advises. "There's so much room for improvement. There's still a gap in where we are and where we want to be."