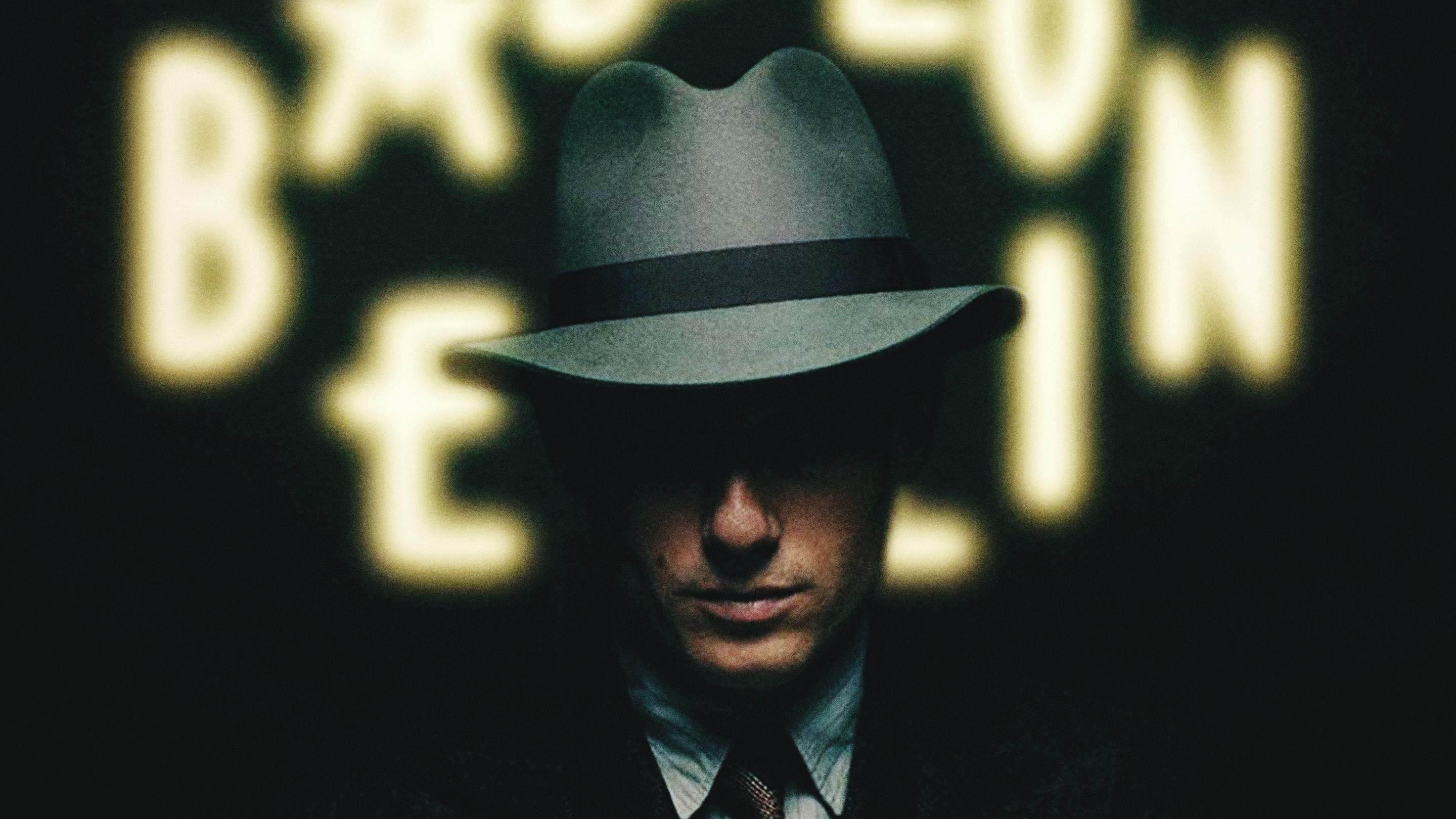 'Babylon Berlin' Fires the Warning Shot We Need
Written by Tom Carson

Published on

February 20, 2018
Berlin in the 1920s was the seed of every sexual revolution that's rocked our world since then, from the mainstreaming of uncloseted gay life to badass women acting out a newly liberated, free-spirit autonomy. Even 90 years later, fashion designers, nightlife impresarios, boho arts buffs and erotic extremists of every variety still mimic its style. The whole iconography of Weimar Germany's mash-up of creativity and "decadence," liberation and doom, has turned out to be the most durable thing about it, from Liza Minnelli in Cabaret way back in 1970 on up to today.
Yet that's not the only reason Netflix's very cool series
Babylon Berlin
feels like a funhouse-mirror version of the way we live now. Even though Adolf Hitler is barely mentioned, and the Nazi party's rise occurs mostly off-camera–as one friend told me, it's one hell of a long time before you spot the first swastika–the era's stew of nationalist, alt-right politics provides the storyline's sinister undertow. We're watching a fragile, often dysfunctional democracy at constant risk of succumbing to authoritarianism, and who'd have guessed just a few years ago that American audiences in 2018 would find that vibe so recognizable? Sure, the circumstances are very different. But the unsettled, polarized mood is familiar. The main character is World War I infantry veteran-turned-police detective Gereon Rath (Volker Bruch), who comes to Berlin from his native Cologne to foil a blackmail scheme involving pornographic films of local politicians back home. (He's not interested in justice, exactly: He's doing a favor for a powerful family friend who wants the evidence destroyed.) Soon, he's uneasily allied with a crafty, cynical older cop named Bruno Wolter (Peter Kurth), who's got his own enigmatic agenda. Rath is also being hounded for a job by sometime sex worker Charlotte Ritter (Liv Lisa Fries), who keeps her mother and sisters fed by catering to a kinky clientele at the Moka Efti nightclub. By day, she also does secretarial temp jobs at police headquarters, and her ambition is to be the first female homicide detective in Berlin history.

That's only one focus of the series' labyrinthine plot. Another centers on a hijacked train from the USSR that's supposedly delivering pesticides to industrial magnate Alfred Nyssen (Lars Eidinger), but has one wagon secretly loaded with gold destined for Josef Stalin's onetime Bolshevik cohort-turned-exiled nemesis, Leon Trotsky. On top of that, the rest of the cargo may be something more murderous than pesticides because Nyssen's in league with a right-wing cabal illegally building up the German military in violation of the Treaty of Versailles, its humiliating terms the Allies' revenge after Germany's defeat in World War I. Like a lot of Babylon Berlin's fictionally embroided intrigues, this one is solidly rooted in fact; the "Black Reichswehr," as it was known, became the nucleus of Germany's expanded armed forces once Hitler took power.
Another major player is Russian emigre Svetlana Sorokin (Severija Janusaukaite), who calls herself a countess and headlines at the Moka Efti in mustachioed, leather-coated male drag. The gold on the train is hers, or so she says, and she's playing a double game with Thyssen and Trotskyite leader Alexei Kardakov (Ivan Shvedoff), who may be the most unkillable character in TV history. Constantly shot at, beaten up and left for dead, he keeps resolutely reappearing to carry on the Communist struggle.
Along with the stylishly bed-hopping Countess Sorokin, he's also Exhibit A in tipping us off that, no matter how impressively Berlin Babylon's period reconstruction aims for verisimilitude–the sets and costumes, along with everybody's incidental attitudes and behavior, are phenomenally well done–we're still watching a very shrewd, often flagrantly extravagant suspense thriller. The measured buildup to the outrageous plot twists toward the end is as ingenious as can be, probably thanks in large part to snazzy co-creator Tom Tykwer (Run Lola Run).
At least for U.S. viewers, though, one reason the series feels convincing couldn't be simpler: It's German. (In fact, it was the costliest production in German television history.) Not counting onetime Roxy Music front man Bryan Ferry, who contributed some of the soundtrack music and shows up performing onstage in one episode, there isn't a familiar English-language performer in sight. With minor exceptions, every face in the huge cast is a fresh one to us, and instead of being off-putting, the effect is to fuse the actors with their Weimar-era characters in a way that wouldn't be possible if we'd spotted them on The Big Bang Theory a week earlier. They're a very gifted and winning bunch, too, and–this being Playboy, after all–we can't deny that Liv Lisa Fries in her Moka Efti S&M gear is a sight to behold.
Even so, Babylon Berlin is rarely prurient for prurience's sake. (Sanitizing the city's fetishistic delights would have been the real cheat.) Unlike most dramatizations of Weimar Germany, including Cabaret, the series also doesn't make the cheap mistake of pretending that 1920s Berlin's licentiousness and bold breaks with pre-war morality ended up explaining–or else, even more tendentiously, somehow causing–Nazism's triumph. In reality, that kind of freedom represented everything the Nazis were determined to stamp out, and that's why what you're most conscious of isn't these lifestyles' sordid side, but their unwitting vulnerability. Anytime you see a witty, newly confident and unabashed drag queen on Babylon Berlin, you know where he'll end up: not performing for the Third Reich's bigwigs, but wearing a pink triangle in a concentration camp.