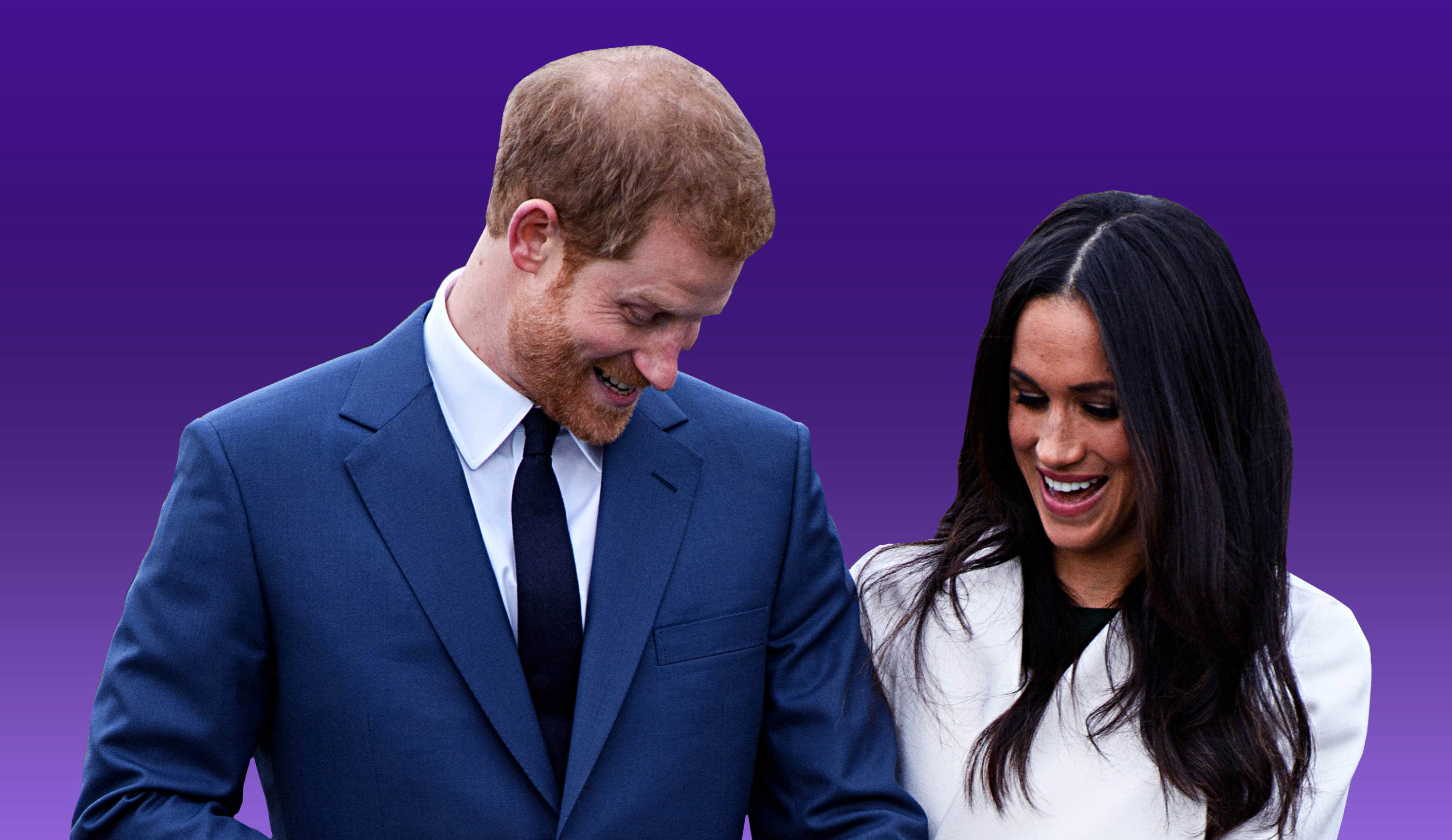 A Case For Embracing Baldness
Written by Lisa Beebe

Published on

November 30, 2017
You all know by now that Prince William has an ever-growing bald spot and just when you thought his younger brother escaped the hereditary trait, his recent engagement photos with Meghan Markle proved he too has fallen victim. But should we call either of them victims if they're not acting victimized? Even if the words "male-pattern baldness" strike fear in the hearts of many men, two of the world's most famous men don't seem to care, so why should the rest of us?

After all, baldness is a great equalizer: According to a 2017
study
, "roughly 30 percent of white men at the age of 30, 50 percent at the age of 50, and 80 percent at the age of 70 are affected by this condition." A lot of those guys will do (or spend) almost anything to keep as many hair strands intact as long as possible. Earlier this year, an article in
The Hollywood Reporter
detailed a few of the hair loss treatments popular with celebrities. For one, Matthew McConaughey massages a special treatment into his scalp three times a week, and it's something he's been doing for 18 years.
Beyond the celebrity circuit, plastic surgeons offer all sorts of high tech procedures to combat hair loss--from a robot that transplants hair one follicle at a time, to LED light treatments and injections of amniotic fluid. One doctor is even testing a "hair stimulating" treatment that involves fetal foreskin cells. And if that's not disturbing enough, the FDA requires that finasteride (a medication commonly taken for hair loss under the brand names Propecia and Proscar) include a warning of sexual side effects such as "libido disorders, ejaculation disorders, and orgasm disorders that continue after discontinuation of the drug."
Then there are the guys who opt to simply hide their hairlessness by wearing hats--one famous example is soulful singer/songwriter, NeYo. In a recent interview with Herald Sun he admitted, "My hair started thinning when I was really young, in junior high school. It was a shame thing for me for a while. I used to get in a lot of fights. People were making fun of me because my hair was thinning." But now, he's choosing to let his bare head shine. He said, "I'm telling everybody 'love yourself' meanwhile I'm hiding under my hat. It didn't make any sense. So I decided this year I'm going to take the hat off and let the world see what it is. If somebody got a problem with it, my head is my head, it ain't going anywhere."
If NeYo isn't inspiration enough, he falls in line with fellow famous bald advocates (who definitely have the salaries to get those crazy procedures) like Jason Statham, Dwayne Johnson, Tyrese, Vin Diesel, and Bruce Willis—men who are considered some of the most attractive men in Hollywood. In addition, a recent study of more than 1,700 people found that 54 percent of women think baldness is sexy. Yes, more than half.
Women have historically faced similar pressure to meet society's expectations of beauty, and now in the past few years, there's been a rise in body positivity. Kendrick Lamar declared stretch marks beautiful in his video for "Humble." A few online shopping sites like ASOS even stopped retouching models' imperfections this past summer, leaving their stretch marks and moles intact. Women have been spending big money for years and years trying to change things about their bodies that are (slowly) becoming celebrated instead of frowned upon. Society's views of baldness are just another variation of this new era of self acceptance.
For what seems like forever, bald men have been stereotyped as old and feeble, as if "they're going bald and they have no choice," says Madeleine Fugère, Ph.D., a professor of social psychology at Eastern Connecticut State University (who also writes a blog called "Dating and Mating" for Psychology Today). She says nowadays, there's a second stereotype of bald men as masculine, powerful and sexy. "I think what's happening now is that more men are choosing--especially if they're losing their hair--to go bald rather than letting it thin and doing a crazy combover or something like that. They're kind of taking back their baldness. I think what's making it more attractive is that they're not old and feeble guys. They're young and powerful, physically fit, muscular and attractive guys."
The way we react to this condition is beginning to pivot in the right direction, but there will still be men willing to invest in another human's foreskin cells. Like most anything else in life, it's a choice. Fugère says, "The research that I've looked at does show that guys with hair are still viewed as more attractive and younger than guys without hair, but I think it's much more authentic to acknowledge, 'Yeah, I'm losing my hair,' and maybe just go for shaving it all off rather than trying to cling to a little bit of hair."
It also must be pointed out—for those who are worried about the romantic consequences--that how potential partners see you has a lot to do with how you see yourself. "When you're losing your hair and you feel insecure about that, women are going to pick up on that. Women are attracted by confidence—they're not attracted by insecurity," says Fugère. She offers a reminder that people judge their own appearance more harshly than others do, adding, "Even if you feel a little bit insecure about losing your hair, other people really don't care. They like you anyway."
If you're in search of the ultimate expert advice, here it goes: Because you probably don't have the innate charm that comes with being a British blue blood, consider putting off the inevitable and reaching for a razor. According to Fugère, "If you go back to the research, it shows that men with thinning hair or a balding appearance are perceived as less attractive. So if you want to be perceived as more attractive, it seems that 'all or nothing' is the best approach. Honestly, I think it's going to differ for each person. Each individual will have to go with what he thinks makes him look the best and feel the best." Do what makes you happy, but always remember that 54 percent of women think baldness is sexy.