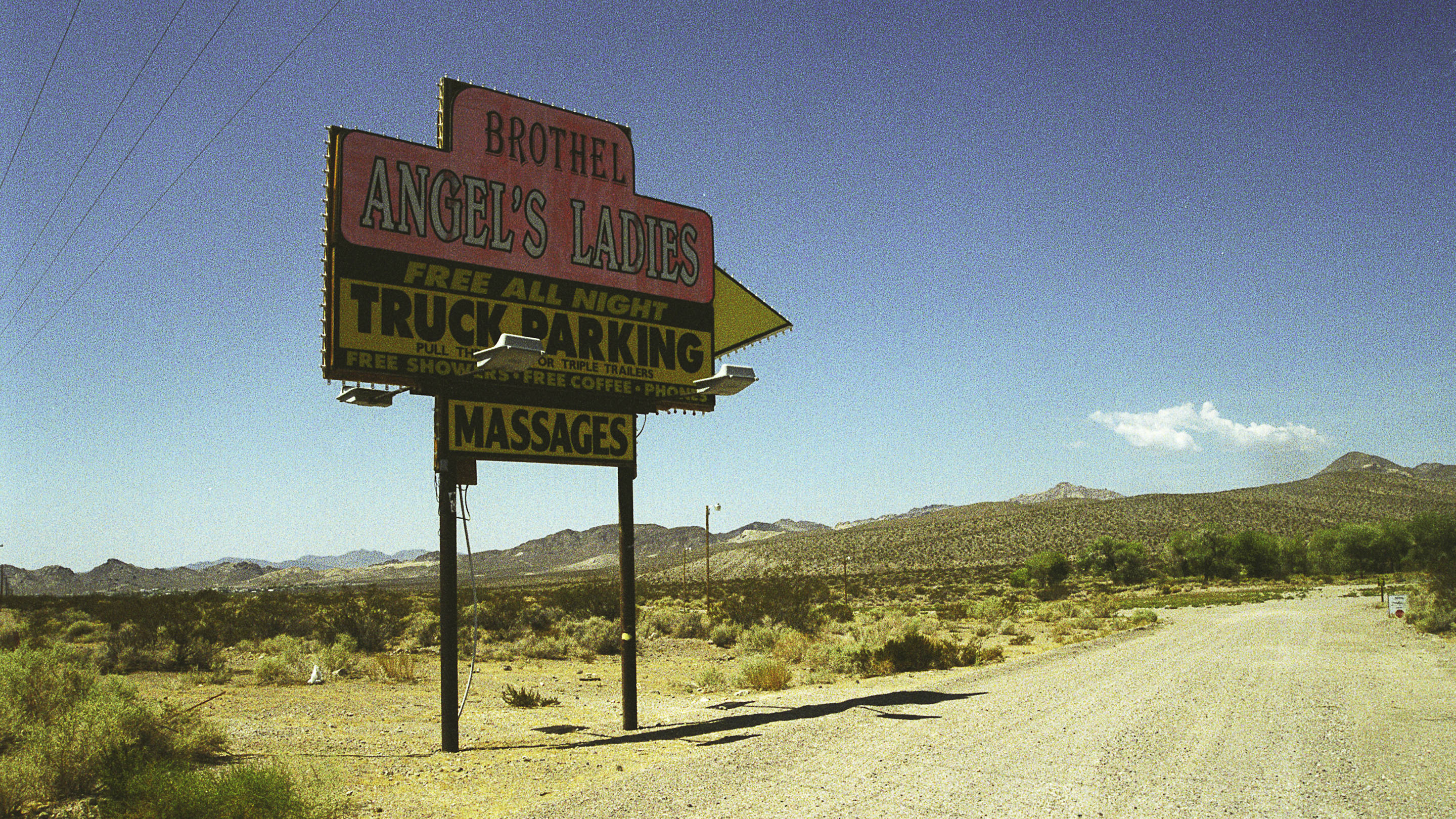 A Spotlight on the Women Behind the Brothel
Written by S. Nicole Lane

Published on

October 24, 2018
Whether straddling a cross in a graveyard or stretching arms out towards the sunset, Yana Toyber's body of photographic work is focused on and inspired by women. It is her escape, out of bustling city of New York and into the arms of sisters and friends—the ones who succumb to subcultures in the desert, posing between rocks, framed by palm trees or galloping toward a body of water.

The bodies
she portrays
aren't models. Instead of standing out, they somehow manage to fit into the landscape they're captured within. It's a talent, a signature, Toyber credits to her background in dance. "I believe to be a great dancer or a great artist it must come from within and from practicing, meaning constantly creating and training. It's how you grow into who you are at any moment. It's a lifelong process," she says. And while "Working For the Man" isn't about dancers, but sex workers, each subject—whether they are conscious of it or not—take on a different persona in front of the camera.
After visiting some of the 21 legal brothels of Nevada with her Nikon 8008s, Toyber discovered what she likes to call "the American red light district" and a new perspective on what it means to be a sex worker—specifically, what happens to the business when it's regulated. She points her lens on sex workers, madams and managers that have made the stretch of desert a destination. The women, regardless of their position, are transformed from performer or customer service professional into someone simply ready to let it all hang out or someone ready to let you in. The series proves the complexity of being human no matter what her profession. "It was very important to me not to objectify them in a sexualized way. I wanted to show a more relaxed day-to-day of brothel life minus the sex," Toyber explains.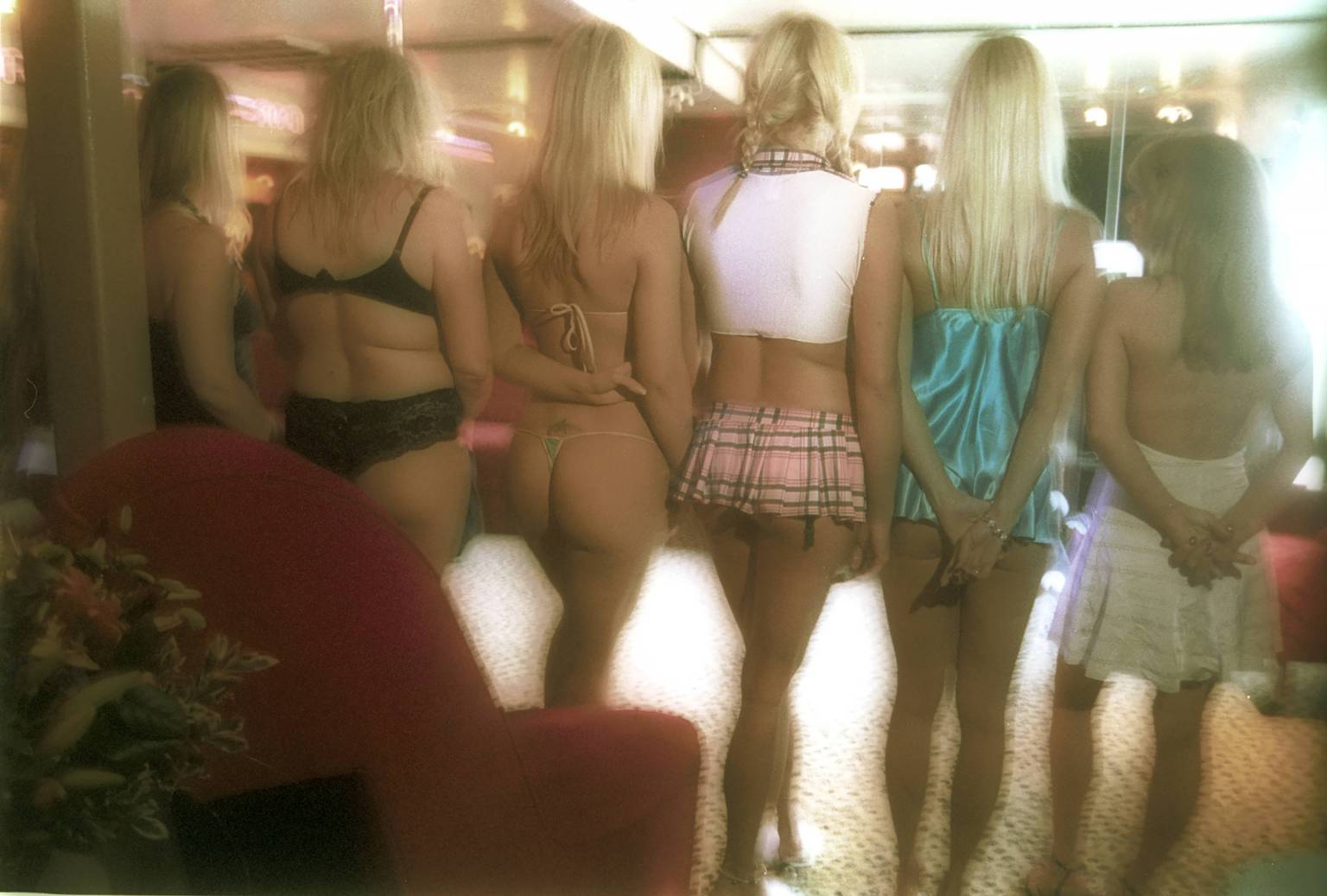 The result in a look behind the scenes—or the curtains, in this case—where no brothel customer has gone before. Yes,
bedrooms are lined
with leopard print, furry lampshades and sex toys, but behind the decorations are the women, who are very real and very valid. The moments between seeing patrons, the down time, the smoke breaks are all illustrated throughout the project. Within the walls of the brothels are average women clocking in to their jobs. The smoke passes, the lights dim, and it's just another paycheck.
What differentiates this series from her other work, like "Ballerinas" (yes, portraying ballerinas), is not the performance element, but the knowledge these images inevitably thrust upon the viewer—that sex work is just as important as any business or, dare we say, as any other creative outlet. "I think what ties all of my projects together is the focus on women and all of our many stories and our paths we choose to take," she explains.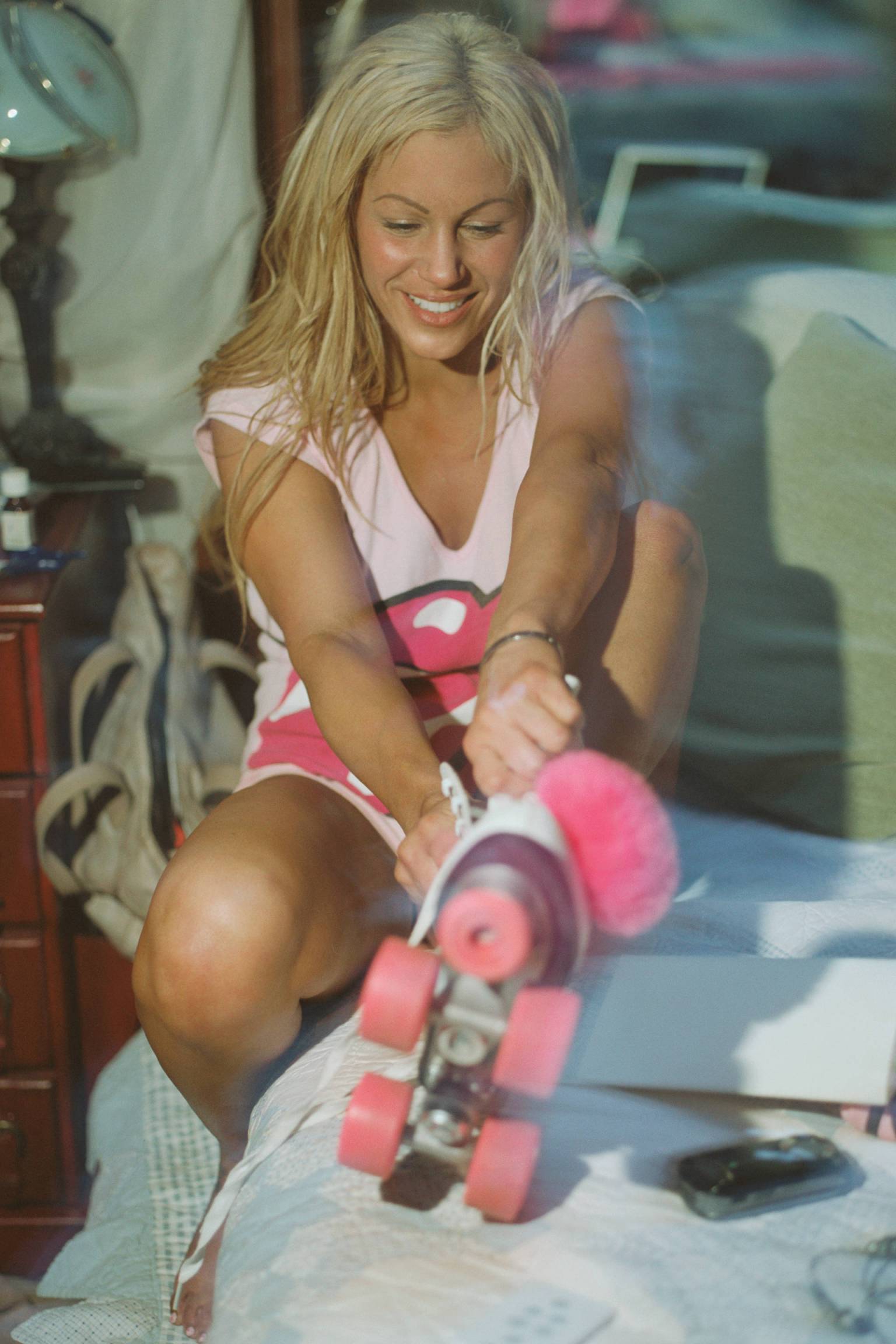 According to research done by the University of Nevada, Las Vegas, legal brothels in the state "provide a far safer environment for sex workers than the criminalized system in the rest of the United States." Places like The Love Ranch and KitKat Guest Ranch offer protection for these women, who could be on the street doing the same work in a world where most sex workers are left vulnerable to trafficking and other forms of violence.
Of course, Yana isn't the first person to document the lives of sex workers and create a body of work. Lindsay Irene, Marc McAndrews, Julia Fullerton Batten are just a few artists who have used access to reveal the elusive
life of sex work
in an attempt to battle the stigma. But Toyber's work is softer, even blurry or foggy sometimes."In a way, I think I am meant to tell these stories in my creative style with what I see with my eyes and how I process these visions. It all feels very natural to me."
Long blonde hair drapes over their shoulders, almost all of them are smiling. It's another day on the job, it's another way to pay the bills. For others, it's empowering, it's a turn on, and at the end of the day, it's their choice.