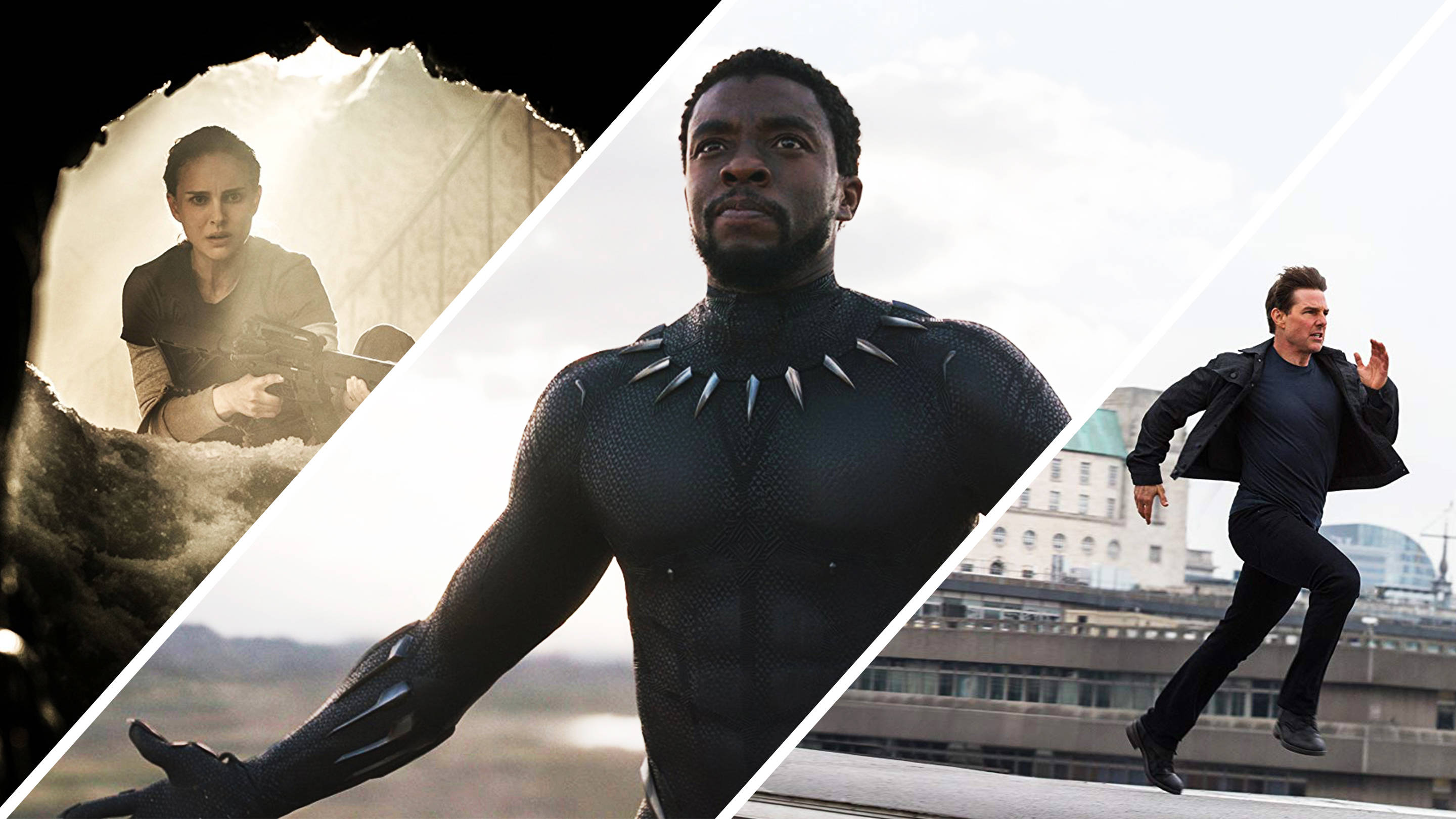 The Best 2018 Movies so Far
Written by Stephen Rebello

Published on

September 11, 2018
Dead ahead lies the competitive insanity of Oscar season, which means that some strong, awards-friendly stuff will soon flood theaters—First Man, Roma, A Star Is Born; plus fantastic performances from Melissa McCarthy in Can You Ever Forgive Me?, Nicole Kidman in Destroyer and Emma Stone in The Favourite, among others. But make no mistake. The year 2018 has already brought some exceptional films to theaters—vibrant, resonant stuff that won't easily be pushed away by the usual glut of last-quarter contenders.

Annihilation
Sold off by Paramount to Amazon when preview audiences found themselves befuddled and frustrated by the Natalie Portman-starring futuristic thriller,
Annihilation
is the boldest and most extraordinary science-fiction movie in a long while.
Ex Machina
director Alex Garland accomplished something miraculous with author Jeff VanderMeer's trippy, nightmarish bestseller in which a female team investigates bizarre happenings and unexplained vanishings at a quarantined area of Florida known cryptically as Area X. He made it an extraordinary, sorrowful, dreamlike, horrific, deeply mysterious mind-bender, a companion piece to the likes of
2001: A Space Odyssey
,
Blade Runner
,
Deliverance
and
Apocalypse Now
. Despite its surrealistic and haunting visuals—animal/human hybrids run rampant; and psychedelic colored, people-eating plants—and strong performances from Portman, Gina Rodriguez, Jennifer Jason Leigh and Tessa Thompson, the movie still has fuddy-duddies debating whether there's any
there
there. Hint: There is.
Annihilation
haunts us.
Black Panther
A terrific night at the movies,
Black Panther
is Marvel's best, richest, most satisfying and enjoyable offering to date. That it's also packed with social relevance—it's a new benchmark in how Hollywood portrays African-American identity and empowerment and emotional complex—makes it all the better, especially when it becomes clear that the modestly heroic T'Challa/Black Panther (Chadwick Boseman) is an impassioned, temperate Martin Luther king-style figure, while his biggest adversary, his righteously rage-filled, Black Power-driven cousin Killmonger (Michael B. Jordan, killing it) is a Malcolm X. The gifted Ryan Coogler (
Creed
), who co-wrote the screenplay with Joe Robert Cole based on Stan Lee and Jack Kirby's 1966 comic book, directs the action sequences and emotional sequences with equal passion and grace. The depictions of women—warrior and bodyguard Okoye (Danai Gurira), his humanitarian-minded spy girlfriend (Lupita Nyong'o), his brilliant young sister (Letitia Wright) and proud, powerful mother (Angela Bassett)—stand head and shoulders above those in many other Hollywood movies, let alone popcorn epics. It's a superhero movie with heart, soul and purpose.
Playboy sat down with him in Oct. 1979 to discuss his sex life, posing nude and making people happy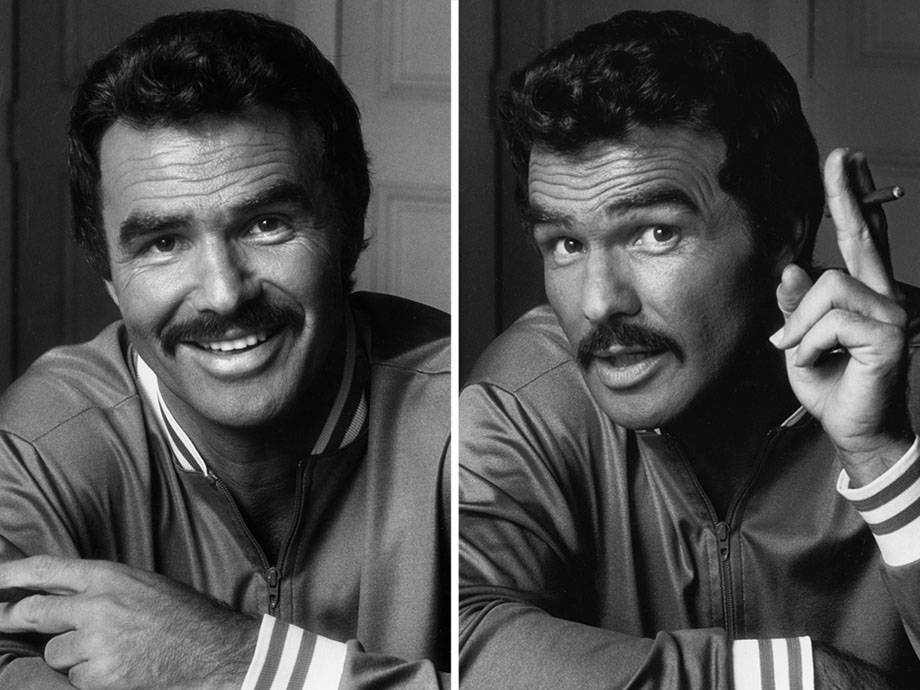 The Death of Stalin
The sharpest, most ferocious and terrifying political tragicomedy of the year to date—set in 1953 during the scramble for power after the demise of the notoriously monstrous, unhinged Russian dictator—comes from a graphic novel by Fabien Nury and Thierry Robin, and from writer-director Armando Iannucci, the acerbic and brilliant creative mind behind the BBC series
The Thick of It
and HBO's
Veep
. The laughs are as thick and rich as the sense of dread and paranoia that characterized the violent era known as the Great Terror. The knife-sharp playing of the ensemble Iannucci cast—Steve Buscemi as Agriculture Minster Nikita Khruschev, scary army martinet (Jason Isaacs), Stalin's hand-picked successor (Jeffrey Tambor), Stalin acolyte Molotov (Michael Palin) and Andrea Riseborough and Rupert Friend as the dictator's kids—makes the power plays all the scarier and funnier. Dark, wonderful and somehow strangely cathartic, especially when our world turns on the whims, feuds and squabbles of certain certifiably insane political leaders.
Eighth Grade
Writer-director Bo Burnham's killer debut movie is a funny, heartbreaking, cuttingly honest look at how awful the experience of middle school can be. You remember eighth grade, right? The suspense of the film—which plays a bit like a
Lady Bird
directed by Larry Clark—centers on whether or not shy, introverted, passed-over Kayla (magnificently acted by Elsie Fisher) can possibly stay afloat as she swims through the shark-infested waters of her final week of middle school. Voted "Most Quiet" by her fellow students, Kayla spends the bulk of her time creating a more outgoing version of herself on Instagram and Snapchat; crushing on a hapless, not-bright boy; and keeping herself remote and unreachable even to her kind and gentle single dad (Josh Hamilton). A popular, pretty classmate asks her to her birthday party, saying: "My mom said to invite you. So, this is me doing that." Apparently getting major help from his young cast, twentysomething Burnham nails every line of dialogue, every gesture and every tiny and indelible act of humiliation. Kayla isn't a kid out of a John Hughes movie or
Mean Girls
. If someone zings her, she folds. Her suffering and angst feel so genuine and authentic, we can't help but empathize.
Eighth Grade
is a gem.
First Reformed
Writer-director Paul Schrader's incisive portrait of a crisis of faith in a troubled, alcoholic, once-married man of the cloth named Toller—beautifully played by Ethan Hawke—is austere, elegant and bleak. Things begin to unravel when a young wife (Amanda Seyfried) asks for Toller's counseling help for her deeply depressed and disillusioned environmental-activist husband (Philip Ettinger), who resists becoming a new father because of his certainty that the planet is headed for calamity. Meticulously composed and shot with long-held takes and a meditative pace that recall the work of Schrader's moviemaking heroes of international cinema and masters of restraint—including Robert Bresson, Yasujiro Ozu and Carl Theodor Dreyer—
First Reformed
is a thrilling return to form from the man who wrote
Taxi Driver
and adapted
The Last Temptation of Christ
. It's all here—Schrader's continuing explorations of what defines masculinity, his recurring portraits of isolation and disaffection, the claustrophobic sense that the walls closing in. We welcome Schrader back to making movies that matter.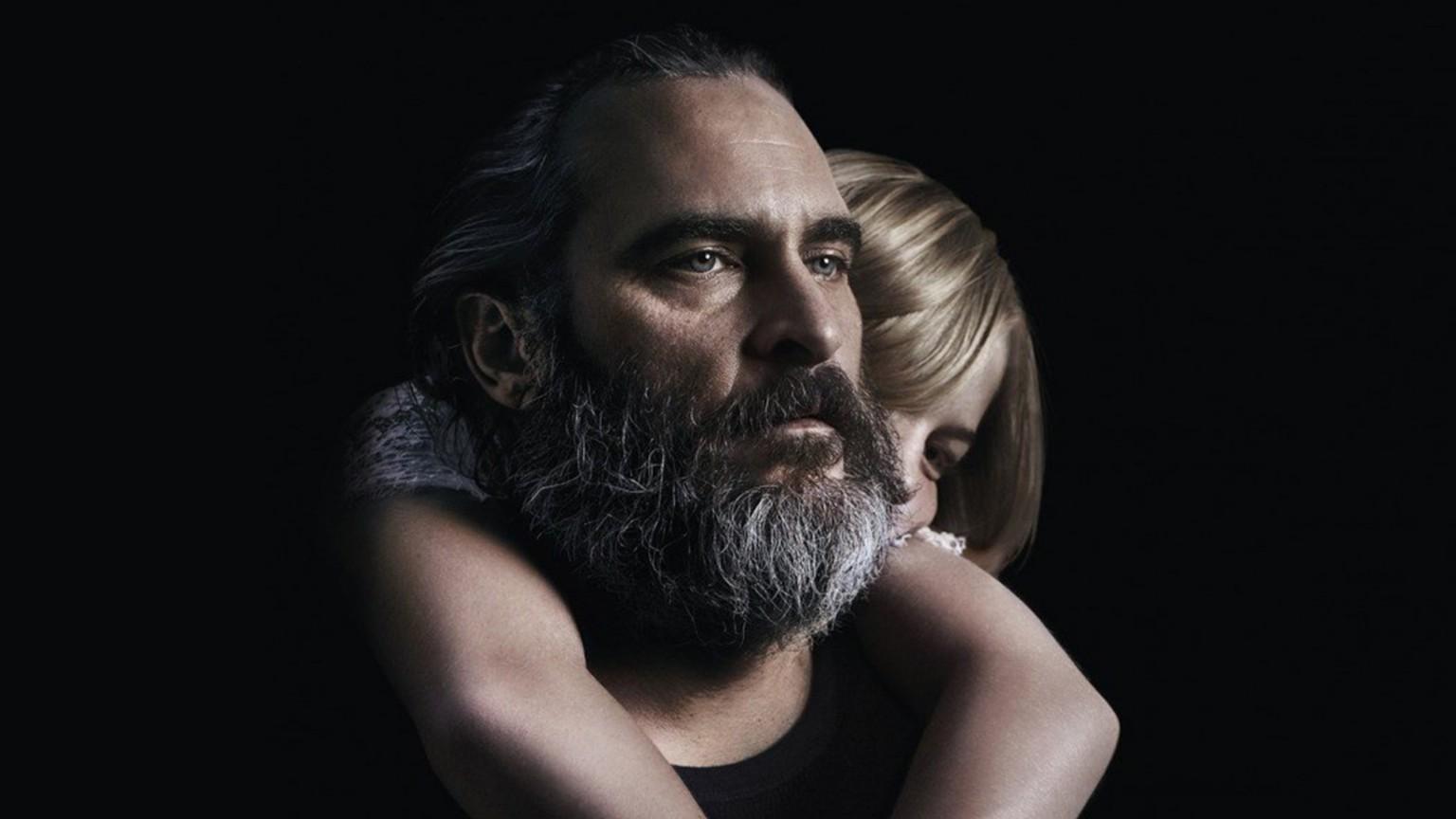 Leave No Trace
Writer-director Debra Granik (
Winter's Bone
) scores another a knockout with this haunting and powerful drama, based on Peter Rock's 2009 novel,
My Abandonment
, about a 13-year-old (Thomasin Harcourt McKenzie in a fantastic performance) foraging for her life and sustenance in the mountains near Portland, Ore., with her PTSD-suffering veteran father (Ben Forster at his most Forster-ishly intense). They live—relatively well, actually—off the grid until they're busted by the authorities for living off public land and get enmeshed by the machinery of society's bureaucracies and "civilization." Relocated by a well-meaning social service worker to rural housing, the father must go to work, and the daughter must go to school for the first time. One takes to it, the other much less so. Set in an American of broken promises and predictable haves and have-nots, the carefully detailed, beautifully acted film is uncompromising and mesmerizing.
Mission: Impossible—FalloutMission: Impossible—Fallout
roared into theaters just when we were sure that modern-day Hollywood could no longer even be counted on to make four-star popcorn blockbusters of the kind that made some of us fall in love with movies in the first place. Directed and scripted by Christopher McQuarrie with wit, precision, a breakneck pace and a knowing appreciation of the franchise's history, the movie not only made Tom Cruise's character Ethan Hunt seem way cool again, but also revealed mustachioed Henry Cavill as a kick-ass, bone-crushing scene-stealer. And what
about those action showstoppers
, including a helicopter skirmish and a jaw-breaking, head-smashing brawl staged in a men's room? Only problem is: Where can an adrenalized movie junkie satisfy his jones for another fix, except to revisit
Mission: Impossible—Fallout
on the biggest screen possible?
Where can an adrenalized movie junkie satisfy his jones for another fix, except to revisit Mission: Impossible—Fallout on the biggest screen possible?

Paddington 2
Yes, I know. But damned if this sequel to the 2015 hit
Paddington
isn't captivating, surprising, witty, visually stupendous and wonderfully kind, from start to finish. This time, the little bear (Ben Whishaw voices him to perfection) is all snug and cozy in his Windsor Gardens abode with the Brown family (Hugh Bonneville, Sally Hawkins and the kids Madeleine Harris and Samuel Joslin), but never forgets his widowed Aunt Lucy, who is soon to turn 100. Paddington embarks on various odd jobs to save money to lavish on the ideal birthday present for Lucy. Then, when he gets it, someone dastardly takes it—no names, but the supporting cast includes Peter Capaldi, Jim Broadbent, scene-grabbing Hugh Grant and Brendan Gleeson, so guess for yourself. The shots the movie takes at anti-immigrant politics are as welcome as the title character's rise-above-it-all philosophy: Do unto others …
The Rider
On the Pine Ridge Reservation in South Dakota, a young horse trainer and bronco-riding rodeo champion (real-life rodeo star Brady Jandreau) suffers devastating losses when a horse crushes his skull. Harrowing seizures, a coma, constant spells of nausea ensue. This is a powerhouse film—hugely moving, rewarding and a quintessentially American film as it explores irretrievable loss and the persistence of The Cowboy in our collective mythology. Taking her time and letting us settle into a contemplative mood, Chinese-American director Chloe Zhao (
Songs My Brothers Taught Me
) immerses us in the life of people of the Sioux community. The Rider features deeply felt, fully lived-in work from Jandreau and his real-life father and sister. Poetic, spare, and ravishingly beautiful, here's one of the year's great moviegoing experiences.
You Were Never Really Here
Joaquin Phoenix finds one of his great roles as a PTSD-suffering veteran in this out-of-the-box crime-vengeance thriller about a hit man sent to rescue a kidnapped girl but finding himself over his head in deep, dark political conspiracies protecting a human trafficking ring. Working from
Bored to Death
writer Jonathan Ames' crime novella, Scotland-born director Lynne Ramsay takes some frayed, well-worn genre tropes—we've all seen
Taxi Driver
,
Logan
and
John Wick
movies, right?—and invests the film with enormous know-how, white-knuckle intensity, psychological nuance and a sense of creeping malaise that truly gets under the skin. Terrific and unsettling.