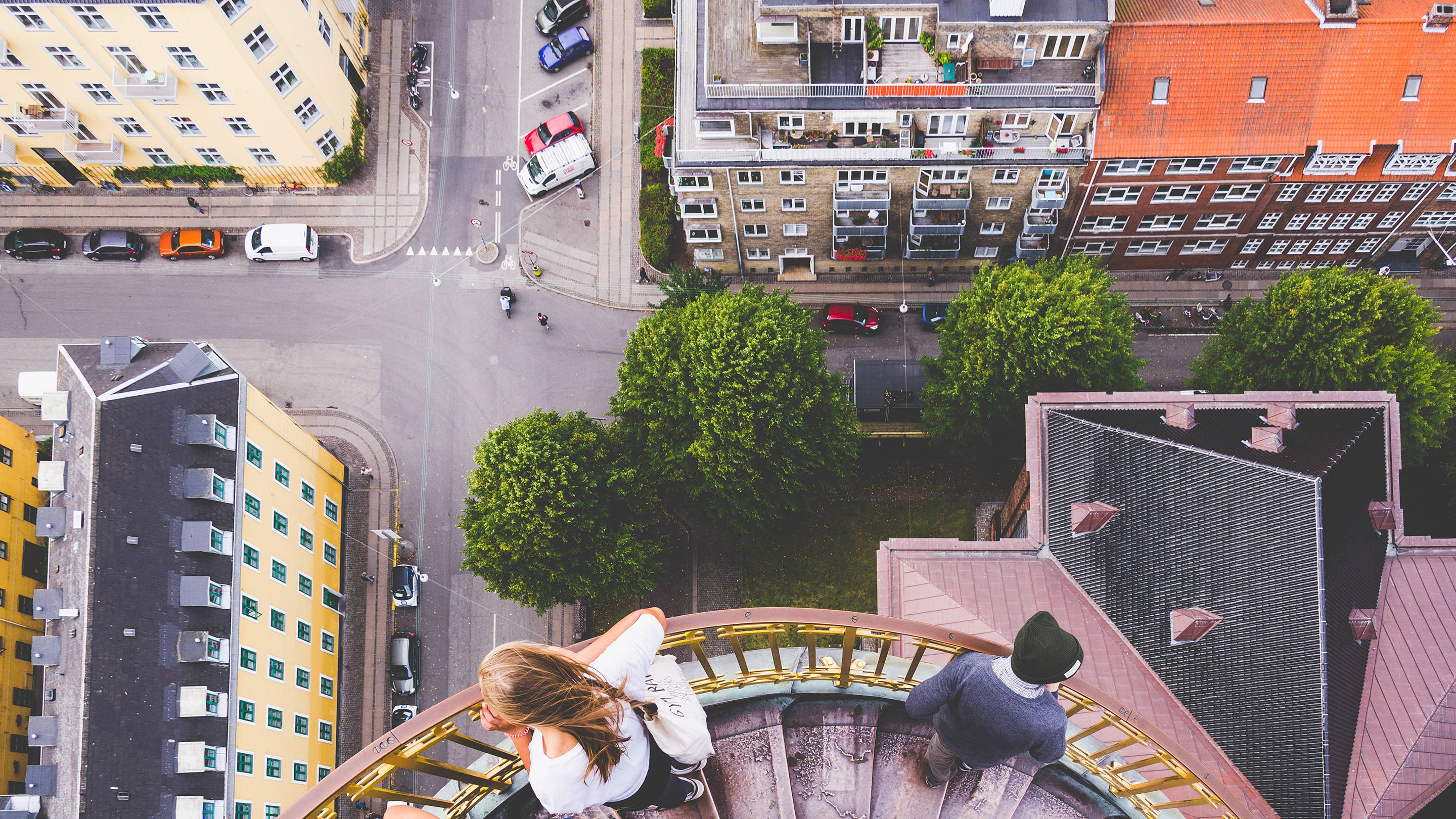 Delight in All That Copenhagen Has to Offer
Written by Rachel Signer

Published on

September 05, 2018
It's Saturday morning in Copenhagen's quiet Østerbro neighborhood, and as I park my rental bike along the curb in front of a bakery called Juno, the line of people waiting to get inside is slowing inching forward. I'm here, of course, to wait alongside them to order the famous cardamom buns known as kardemomme snurrer, which will melt in my mouth with a few sips of locally roasted Prolog coffee—or perhaps some warm rhubarb and pistachio frangipane.

Noma's recent reopening has driven a whole new wave of visitors to Copenhagen—but gone are the days when Rene Redzepi's revolutionary restaurant was the only culinary draw to this Scandinavian island city. There's no need to worry if you, like me, couldn't get a reservation at Noma or didn't want to pay such a hefty tab: The legendary temple to New Nordic cuisine has spawned offspring around the city, as former employees such as Emil Glaser, founder of Juno, have gone off to start their own projects. The result of the Noma family tree's growth is that Copenhagen is one of the most enjoyable and diverse places to eat and drink in the world.
Copenhagen is easy to navigate and English is spoken everywhere. In warm weather, the city lights up with activity, as people get out on their bicycles to sip natural wine on the patio of Restaurant or enjoy a multitude of fares at the city's unmissable daily market, Torvallherne. The canals provide a beautiful setting for boat rides, and the city's lakes are popular spots for walking and absorbing sunlight. Just a short train ride away from downtown Copenhagen is the awe-inspiring Louisiana Museum of Art, where in between viewing world-famous paintings and strolling the sculpture garden, you can dine in a café overlooking the North Sea with Sweden in the distance. Personally, I found Louisiana's museum shop to be almost as exciting as the collection itself—work by local fashion designers and ceramicists is for sale alongside all manners of art books. And Copenhagen is a destination for wine lovers, as you can drink some of the world's best wines in a setting that's less uptight than Paris, and less expensive (slightly!) than London.
I went to Copenhagen expecting to try the New Nordic cuisine popularized by Redzepi, but quickly realized that the emphasis is on internationalism. One of the top attractions at the bustling Torvehallerne market isn't the traditional
smørrebrød
(open-faced rye bread sandwich) with smoked herring that you might recognize as Nordic cuisine. It's actually a taco stand, blasting hip-hop, serving bottles of Jarritos and organic sauvignon blanc alongside some pretty amazing tortillas made fresh from Oaxacan corn. Hija de Sanchez started out here as the debut project from Rosio Sanchez, the former pastry chef at Noma. Since the taco stand's immense success, Sanchez has opened another location in the Vesterbro neighborhood, and in late 2017 she opened the doors of Sanchez, her "modern casual" tasting menu restaurant. Dishes were inspired during a five-month stay in Mexico, where chef Sanchez worked as the creative partner for Noma's pop-up in Tulum and also conducted her own culinary research.
Sanchez, who was raised in Chicago by Mexican parents, grew up
eating Mexican food
, but all of the dishes here are inventions—she doesn't attempt to offer "authentic Mexican food," she says. Instead, the menu showcases innovation with a firm base in Mexican tradition, and the emphasis is on flavor and ingredients—the chiles and spices are imported from Oaxaca—as well as a laid-back, stylish atmosphere that feels very Copenhagen.
A typical five-course menu might include charred asparagus with grasshopper and chile oil; a spicy roasted kale enchilada with charred ramsons (Danish wild garlic); and likely some kind of taco. On weekends, a casual brunch menu is served, featuring various tacos and taquitos, tostadas and chilaquiles.
Dessert is a must
, of course, since chef Sanchez worked pastry at Noma—try the pasilla, a sugar coated churro served with a goat's milk cream, or a frozen Mexican vanilla churro sandwich. There's a good natural wine selection, and the cocktails (on tap) are standouts. If you've never had a green Bloody Mary, made with chayote and cucumber, that's because Sanchez is probably the first to concoct it.
There's one more spot not to be missed in Copenhagen. In fact, it's actually a street corner, where the wine bar Manfred's meets with the farm-driven tasting menu restaurant Relae. Both form part of the group of restaurants by Christian Puglisi, a Danish-Italian chef who has made his mark on the city with these two, as well as his pizza restaurant Baest, and a casual pasta lunch restaurant/bakery, Mirabelle. Whether you opt for the shorter menu, or the ten-course "experience," a meal at Relae is a journey that reveals unexpected approaches to simple ingredients—you might have a raw cod dish followed by cooked cod, for example. You might have, as I did, a salsify-based faux macaroni and cheese that will blow your mind. A large percentage of the produce at Relae comes from Puglisi's own organic farm, although not everything—they also make an effort to support small producers doing cool things, as Relae's head chef Jonathan Tam puts it.
Not up for a full-on tasting menu? Head across the street to Relae's sister restaurant, the cozy wine bar Manfred's, which has bottles galore and wonderful, original dishes, many veggie-focused, although I'd counsel against skipping the beef tartare.
On the other side of the island city, in the harbor district, a very different tasting menu experience can be found at Amass, a contemporary restaurant created by former Noma sous chef Matt Orlando. The chef's American roots can really shine through on some of the dishes, such as beef short ribs. Overall, it's a less cerebral, but still delicious dining experience when compared to Relae. Go for lunch and you'll have the benefit of gorgeous light from the sun bouncing off the nearby water. In warm weather, there may be a bonfire going in the garden.
One of the benefits of traveling alone is the people you'll meet along the way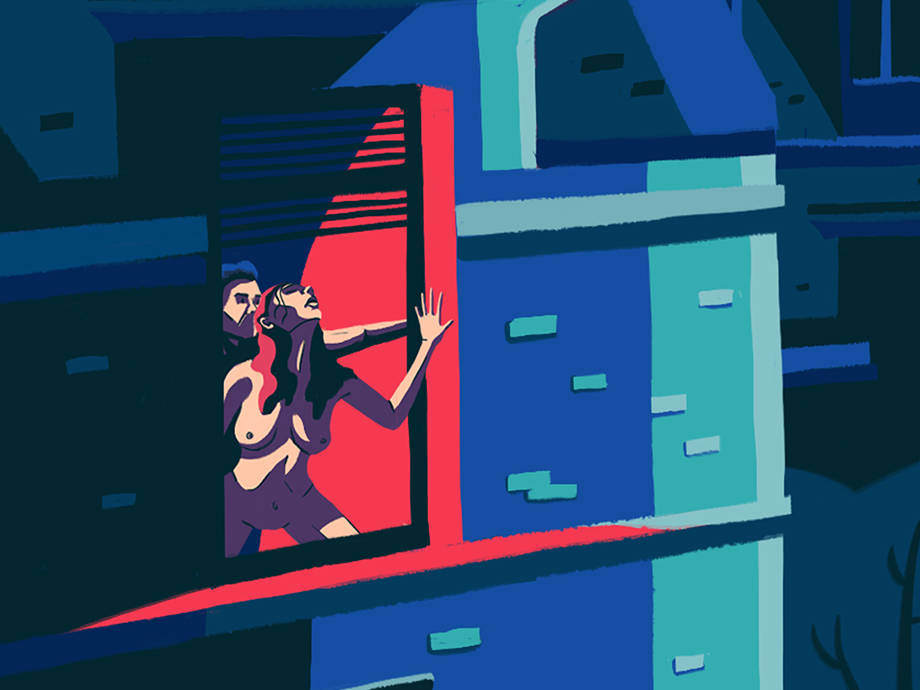 Copenhagen is also happening for craft beer, notably the "gypsy" brewing brand Mikeller, which started out there and has several pubs around town. And if you're looking to spend a calm evening at a stylish, pared-down wine bar—or a nice place to finish your canal tour—head to the colorful, iconic Nayhavnstreet and duck into the Kunsthal Charlottenborgcontemporary art gallery, where Apollo Baroccupies the bottom floor. On a cold winter day, I spent an afternoon at Apollo, sipping tea until night fell, then transitioning to bitter cocktails with a snack of housemade
bread and cultured butter
. I went back on another night for pasta and a bottle of wine at the bar, and loved the atmosphere.
To bring it full circle: coffee. It can be really good in Copenhagen, if you know where to go. The aforementioned Prologis worth a visit at their tiny Vesterbro location (right near Hija de Sanchez) for a single-origin pour-over. Recently opened roasters Andersen & Mallardoffers a large, pleasant spot to have breakfast meetings (sourdough with butter and a hard-boiled egg, standard local fare, is the way to go) near the city's stunning historic cemetery, where Kirkegaard and Hans Christian Andersen are buried, and which fills with blooming tulips as soon as spring hits.
If you're headed to Copenhagen, try to budget at least five days—there's so much to enjoy. Don't forget to find the nearest bike rental, or try the Donkey Run bike rental phone app—you'll need to do lots of cycling to counteract the wonderful meals and all those doughy soft
kardemomme
buns.