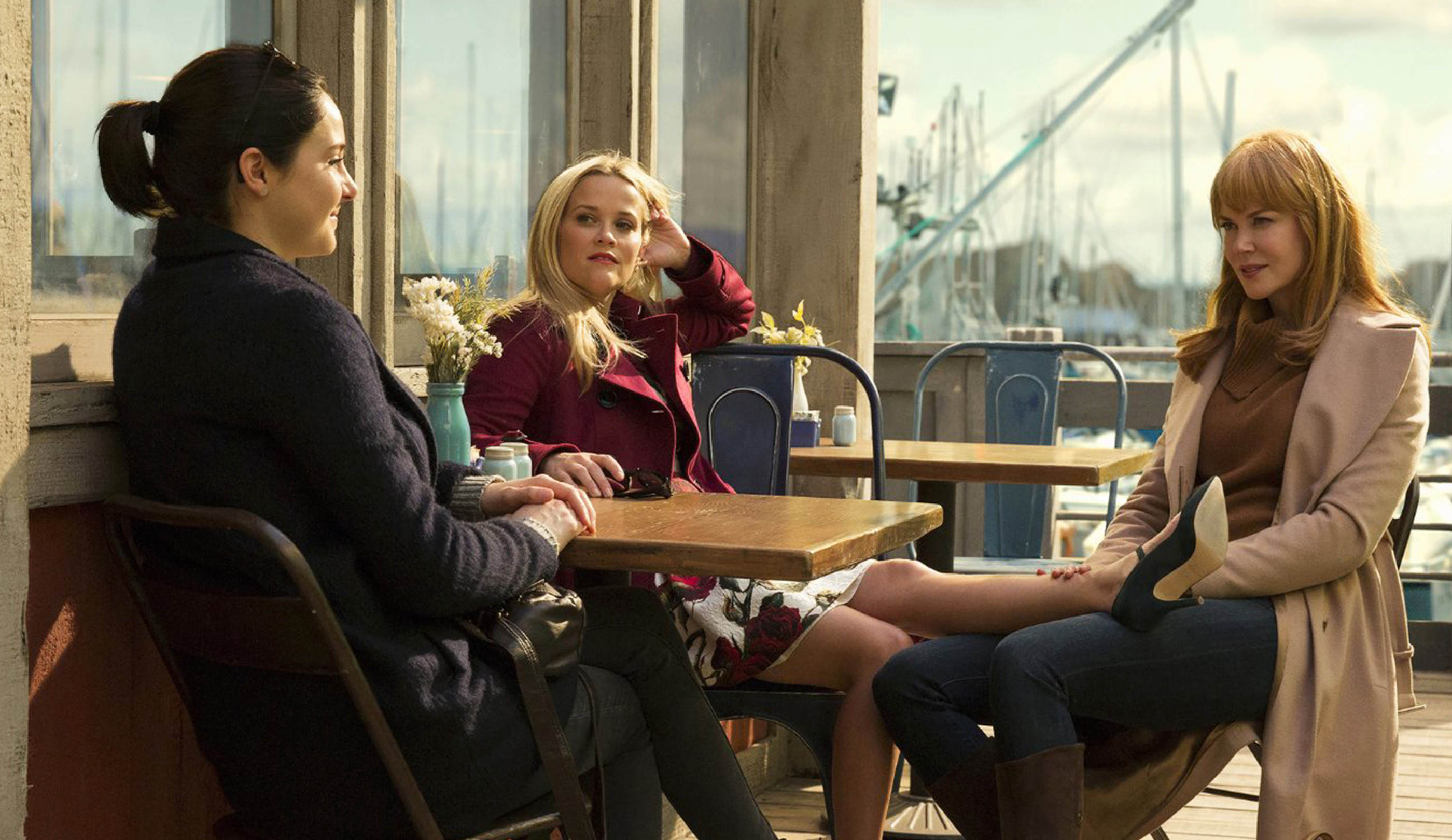 Does 'Big Little Lies' Really Need a Second Season?
Written by Daniel Barna

Published on

December 09, 2017
There's nothing wrong with good things coming to an end. No good has ever come from eating a second dry-aged steak at dinner or from spending an extra week in Las Vegas. That rule is especially true in television. There's a long list of once-great shows whose legacies were tarnished by extraneous seasons that were either rushed, poorly executed or unnecessary altogether. Heroes, Lost and True Detective come to mind.

So when HBO's Big Little Lies wrapped up its first season with a spectacular April finale, fans quickly shifted from a state of deep emotional satisfaction to one of rabid curiosity. Would there be a follow-up? The show had achieved its end goal. It gave us a glimpse into the tangled lives of five alluring, complicated Monterey moms, and told an engrossing whodunit in formally audacious ways. Did we really even need a second season?
On Friday, HBO decided for us when it announced that season two of BLL is officially happening. Depending on what camp you fall in, the news will make you pour a glass of your best cabernet sauvignon in celebration, or make you throw the bottle against a wall.
BLL was originally conceived as a limited series—seven hour-long episodes of complex, splashy, highly addictive storytelling, based entirely on Liane Moriarty's crime novel of the same name. The show's writer, David E. Kelley, managed to squeeze in virtually all of Moriarty's book, which meant that if a second season were to happen, it would have to stray from the source material.
The people behind the show were also torn. Reese Witherspoon and Nicole Kidman, who both starred in and executive produced the show, were open to another season if the right pieces fell into place. But director Jean-Marc Vallée—who helmed all seven episodes—was vehemently opposed to it. "Big Little Lies One is a one-time deal," he said in April. "Big Little Lies 2? Nah. The end is for the audience to talk about. Imagine what you want to imagine, and that's it. We won't give you a season two because it's so good like this. Why spoil it?" Vallée was specifically referring to the final shot of the season, in which a cop watched our heroines with binoculars, suggesting that happily ever after isn't guaranteed. It was a slight and savvy misdirection, just in case HBO wanted a second season.
Then the Emmys happened. After racking up a staggering 16 nominations and eight wins—including awards for Witherspoon, Kidman, Vallée and Best Limited Series—a second season went from a possibility to what felt like an inevitability. Even Vallée seemed to soften to the idea, telling reporters backstage: "It'd be great to reunite the team and to do it."
As we learned today, Vallée won't be returning to direct, though he'll retain his role as executive producer. Season two's reins have been handed to Andrea Arnold (Wasp, Wuthering Heights, American Honey, Transparent), who, like Vallée, brings her own distinct aesthetic to the proceedings. Arnold's hiring seemed to be a galvanizing force on social media, where even those who seemed opposed to a second season couldn't help rejoice that one of Hollywood's most exciting female directors will be directing a show about three-dimensional women.
Another reason for optimism is the confirmation that the show's original cast will return. Indeed, BLL put together the greatest collection of pure star power ever assembled for a small-screen series. Every actor in the principal cast, from Witherspoon and Kidman, to Shailene Woodley, Laura Dern and Zoe Kravitz, have robust movie careers, so getting the gang back together is a feat in itself. Witherspoon has also signed on to star opposite Jennifer Aniston in a drama about morning television for Apple. That she decided to commit to yet another season of television means she must really believe in the season two's potential.
"I'm thrilled to be bringing back this talented team of artists," Witherspoon said in a statement Friday. "It gives us the opportunity to delve deeper into the lives of these intriguing and intricate Monterey families and bring more of their stories back to the audience who embraced and championed them."
HBO released a similarly generic description of what we can expect from season two, calling it an exploration of "the malignancy of lies, the durability of friendships, the fragility of marriage and, of course, the vicious ferocity of sound parenting."
More detailed descriptions of season two came courtesy of Vulture, which managed to obtain character descriptions for auditions that are already underway. They're surprisingly fleshed out, which means that the writing process—which is once again being handled by Kelley and based on a story by Moriarty—is well underway.
That's encouraging. In this current age of Peak TV, audiences have shown that if they love something enough, they have the ability to will it back to life, usually by making a commotion on social media or via an online petition. And while there's no denying that the overwhelming response to BLL's first season was a key factor in moving forward with a second season—which Kidman acknowledged in her statement about the show's return—it wasn't the deciding force, as the network has plenty of reason to keep the high-pedigreed project alive.
Concerns aside, HBO managed to wrangle the entire creative team responsible for the beguiling first season, while adding a Cannes-winning auteur capable of elevating the show to bold new heights. It might be time to pour us some of that wine.