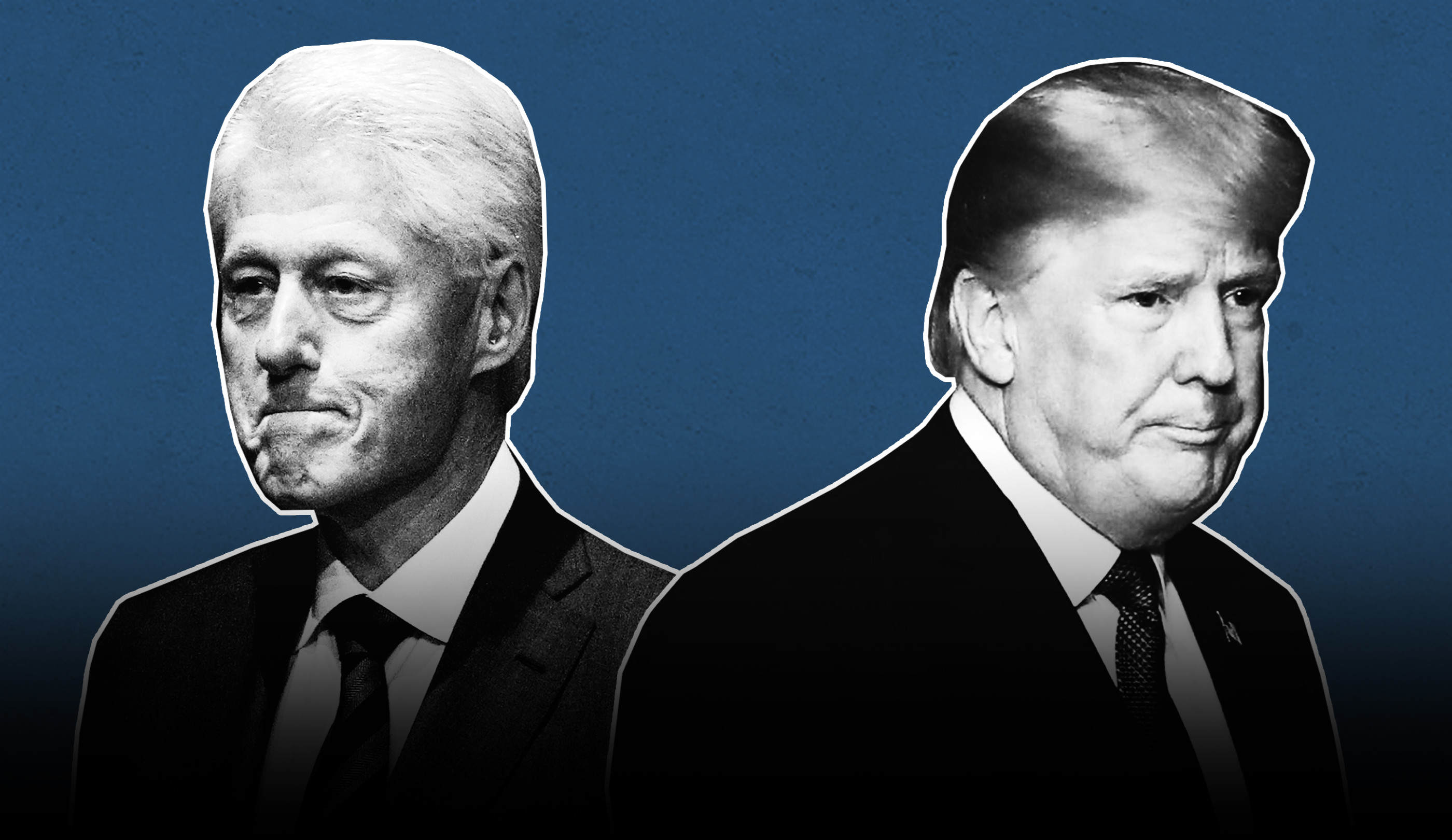 Bill Clinton Survived a Presidential Sex Scandal—Which Means Donald Trump Will, Too
Written by Ashley Nkadi

Published on

December 19, 2017
It was the summer of 1995 when Monica Lewinsky's heels first hit the floors of the White House. The recent graduate of Lewis and Clark College was just 21 years old yet she landed an opportunity most college graduates her age would only dream of: an internship at the White House. Though the gig was unpaid, she would serve under Leon Panetta, then White House Chief of Staff. Anyone could have predicted that an intelligent, gifted, young professional such as herself would climb the ladder; indeed, a few month later, in November 1995, she would accept a paid position in the White House office of legislative affairs. No one, however, could have predicted that the events that followed would ultimately lead to the impeachment of our 42nd president of the United States, Bill Clinton, on December 19, 1998.
Clinton and Lewinsky's intimate relationship began on November 15, 1995. Clinton was already in the midst of a sexual harassment suit filed by former Arkansas state employee Paula Jones, which alleged that Clinton had propositioned her four years earlier, in May 1991, when he was governor of Arkansas. This was not the first time, either. Clinton has been accused of sexual assault by Eileen Wellstone (1969), Juanita Broaddrick (1978), Carolyn Moffet (1979), Connie Hamzy (1984), Sandra Allen James (1991), Paula Jones (1991), Christy Zercher (1992) and Kathleen Willey (1993). Clinton and Lewinsky's second sexual accounter occurred in the same month and a third followed on New Year's Eve 1995. A pattern of kisses, sexual rendezvous and exchanges of gifts continued and it did not go unnoticed, either.
These events culminated on April 5, 1995 when Lewinsky was removed from her position and transferred to the Pentagon due to concerns about her closeness with the president. Clinton promised he would restore her to the White House, but on May 24, 1996, he ended the affair. By July, Clinton had still not delivered on his promise to Lewinsky, prompting her to pen a letter to him, threatening to expose their relationship. They reconciled and Clinton began assisting her with finding a job, landing her a position at the United Nations. Lewinsky declined, eventually accepting a position at Revlon.
But the end of an affair—and the successful placement of Lewinsky elsewhere—was not how this story ended. In the midst of their whirlwind relationship, Clinton and Lewinsky had underestimated two key individuals: Paula Jones, whose sexual harassment suit had reached Supreme Court, and Linda Tripp, who Lewinsky confided in about her sexual relationship with the president. This knowledge found its way to Jones's team in November 1997. In January 1998, both Lewinsky and Clinton denied their affair; Lewinsky by signing an affidavit and Clinton in a deposition. On January 26, 1998, Clinton's voice boomed over loud speakers, addressing the nation with 11 words that would later become infamous: "I did not have sexual relations with that woman, Miss Lewinsky."
Unbeknownst to both Clinton and Lewinsky, Tripp had recorded Lewinsky's confessions and independent counsel Kenneth Starr had these recordings. His report on their lies led to Bill Clinton's impeachment on December 19, 1998. Fifty-six days later, the Senate acquitted him.
Nearly 20 years after Clinton's sexual misconduct allegations reverberated through the nation, a chorus of #MeToos is still not enough to purge the Oval Office of a sexual predator. In response to the testimonies of brave men and women, we have witnessed firings and resignations of many famous individuals who have been publicly identified as predators. We have seen contracts terminated and reputations demolished, all in an effort to tip the scales in the favor of justice.
Following Clinton's impeachment proceedings, his approval ratings rocketed to their highest ever: a staggering 73 percent.
Roy Moore, the Republican nominee for the United States Senate, has been accused of sexual misconduct, harassment and assault by nine women, some of whom were minors when Moore engaged with them. Eight women have come forward with claims that President George H.W. Bush groped each of them, one allegedly when she was just 16 years old. Brave New Films released a film titled 16 Women and Donald Trump, profiling several of President Donald Trump's accusers. Before Moore, Trump and even Clinton, Anita Hill accused Clarence Thomas, then-nominee for the Supreme Court, of sexual harassment. Yet only in a few cases have such allegations stripped these men of authority and influence. In fact, some gained influence afterward.
Following Clinton's impeachment proceedings, his approval ratings rocketed to their highest ever: a staggering 73 percent. He finished his presidency with an approval rating of 65 percent, higher than any other outgoing president since Harry S. Truman. He's released three books since; one set a sales record and another's audiobook was nominated for a Grammy.
The accusation that Roy Moore may be a pedophile and child molester emboldended his base. Clarence Thomas was confirmed to the Supreme Court less than 10 days after Anita Hill's testimony. To this day, he sits on the Supreme Court. Donald Trump, who has admitted to forcibly kissing women, remains the leader of our nation. Since 1980, there have been 22 alleged cases of sexual assault and rape against the 45th President of the United States, including victims who are minors. Yet, there he sits on his throne.
The past and the present converge to tell us something: there is a long history of insidious violations on Capitol Hill and a null history of consequences. When so many question how these systems of abuse have been able to proliferate, one only needs to look to the Oval Office for a possible answer: Because the American reward men for it.