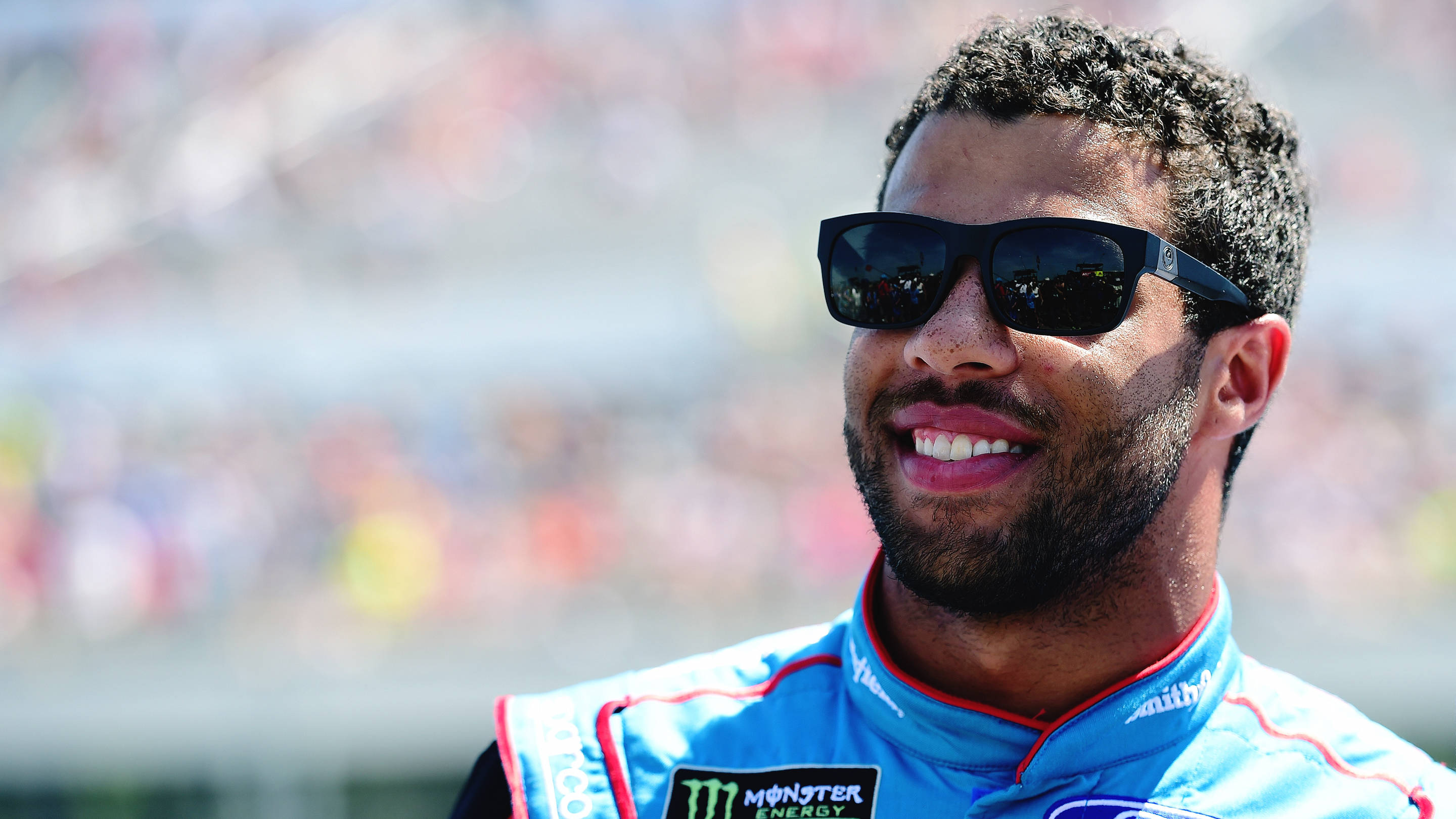 Bubba Wallace Won't Slow Down
Written by Haley Velasco

Published on

October 29, 2018
When racing legend Richard Petty tells you, "Don't tear up the car," you don't tear it up. But with then-24-year-old driver Darrell Wallace Jr. behind the wheel of the No. 43 car at the season-starting Daytona 500 in February, the Chevrolet got torn up. Understandably, Petty let it go. Wallace, who goes by "Bubba," gave Richard Petty Motorsports its best finish since 2016 with his second-place result, becoming the first rookie and African-American driver to ever finish that high in the storied event.

"[It was] just an incredible moment, and somewhere I am proud to be right now and look back on," Wallace, now 25, tells
Playboy
. The race was also notable for what happened afterward, as rival Denny Hamlin claimed that Wallace cut Hamlin's tire multiple times, and that it pushed Hamlin out of the second-place spot into third. (Austin Dillon took the top spot.) Filled with
post-race adrenaline
, Wallace gave it back to Hamlin, as Wallace quipped that Hamlin "might need to take some Adderall," a reference to Hamlin's comments earlier in the week alleging widespread use of the
prescription drug
among drivers. (Hamlin later said he was joking.) When the two saw each other after the race, they exchanged some heated words.
"I was over it," Wallace says. "We finished second and third in the Daytona 500. It's still a great day. He was upset about the Adderall comment. He was the one that brought it up and made us all look bad." Wallace points out that there are still some unsettled feelings between the two drivers. "I talked to him and said, 'I have no beef, and I look forward to racing with you each and every week this year.' He's still feeling a little bit salty." Needless to say, Wallace tore up another piece of advice on that day, this time from his mom: "Never give the media anything negative to talk about," he says she has previously advised him. Oops.
As the superstar begins his reign with the purple and gold, Playboy rates his chances for success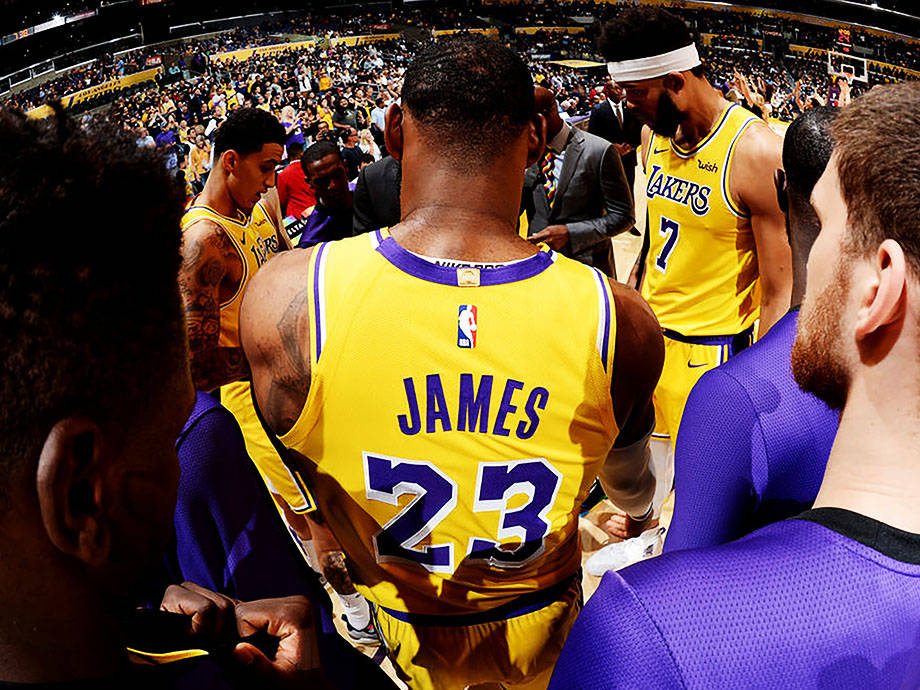 If you know Wallace, or have watched his interviews, he is filled with personality, on and off the track. Whether he's joking around with his best friend and fellow driver, Ryan Blaney, or getting ready for a big race, he's always exuding energy. "I'm an emotional guy," Wallace says.

For three months leading up to the Daytona 500, Nascar followed the driver with cameras to capture his spirit through eight Facebook Watch episodes. Case in point: Bubba, indeed, has a lot of emotions. "Bubba Wallace is a really good race car driver—he is a really good person and a really compelling character," says Evan Parker, Nascar managing director of content strategy. "You know, he proved throughout these eight episodes and through the races in Daytona, not only that he belongs, but he's going to be really successful and really big." Adds Parker, "Bubba is just a cool guy to follow."

The Daytona 500 is unquestionably the big leagues, and Wallace is the first African-American driver in the field since Wendell Scott in 1969. Wallace first got behind the wheel of a race car at just 9 years old, and he has been dominating on the track ever since. In 2005, he won 35 of the Bandolero Series' 48 races held that year, and in 2008, he became the youngest driver to win at Franklin County Speedway in Va. He has also been important to the league from a young age, having graduated from two of Nascar's development programs: Drive for Diversity, an initiative to foster diversity in the sport; and Nascar Next, which looks to support young, talented drivers.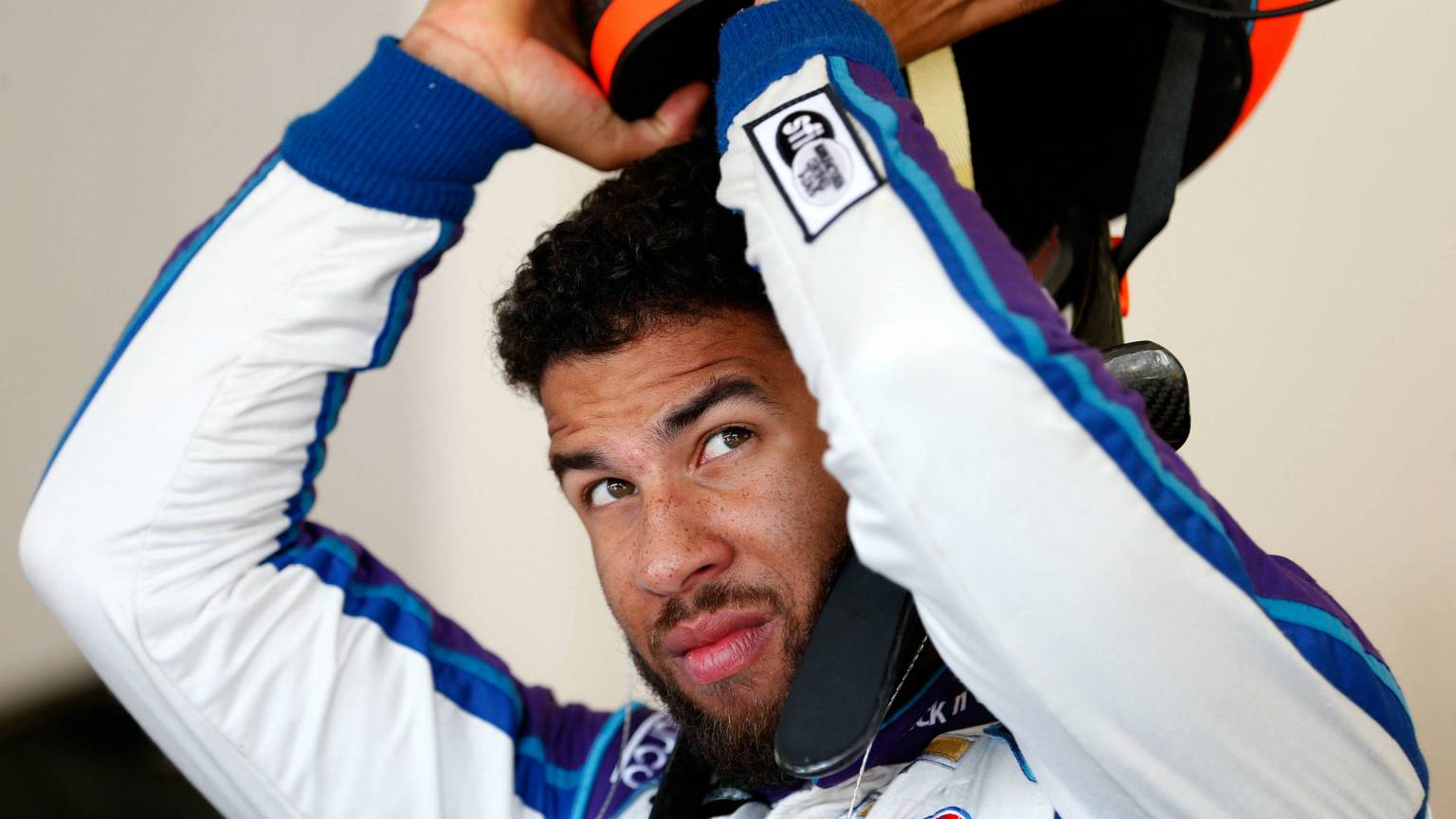 "It's carrying on the legacy that Wendell Scott had laid down," Wallace says of becoming the first African-American driver with a full Cup ride since the late Scott did it in 1971. "It's just an exciting time. It's one of those deals where, as long as I keep doing the right things on and off the race track, it will continue to grow. [The Daytona 500] was an incredible moment."

This sense of history is not lost on Wallace, nor are the challenges that come with it. Last November, Wallace tweeted, "There is only 1 driver from an African-American background at the top level of our sport…I am the 1. You're not gonna stop hearing about 'the black driver' for years. Embrace it, accept it and enjoy the journey."

"The ultimate goal, for not only me, but Nascar—they want to diversify the sport as well," he explains to Playboy. "I don't know if it's going to look like football or basketball, but they definitely want to have a big social impact and a big social presence among a different demographic. I am that face now."

He realizes how important it is for younger fans to view him as a role model. "It's special when you have a biracial kid, comes up right before I climb in the car, and he's like, 'I am going to be the next race-car driver. I am going to be just like you,'" says Wallace, who voiced a role in 2017's Cars 3. "I'm like, 'Man, I guess I am doing some good things here.'"
Nascar wants to have a big social impact and a big social presence among a different demographic. I am that face now.

Wallace isn't doing it all alone. He has support from his family, especially his mom and his girlfriend, Amanda, whom he met in high school Spanish class. "The only thing I could say was 'hola' [and] 'como estas,'" he says about those early interactions. "She was really good at it. [And] I had a huge crush on her at the time. … I shot my shot, and was turned down every time."

Then six years later, he invited her to a Christmas party at his new house, and she showed up. "We hit things off, and a couple months later, we started dating," Wallace reveals. Now that they're in a relationship, they joke about how their rocky start. "We talk about it every day. Like, 'Damn, we're those two kids from Spanish class.'"

So, what's next for Bubba Wallace, with the Nascar Cup Series playoffs underway? He's going to keep driving, with hopes of winning races, a major championship and, one day, joining the Hall of Fame. "Everybody that is looking up to me right now, I want to show them that anything is possible if you put your mind to it," Wallace says. And just maybe, he'll take some of his own advice as well. "I want to be the best that I can be, on and off the racetrack."

John Cena tells Playboy about WrestleMania, Hollywood rejection and butt-chugging in 'Blockers'