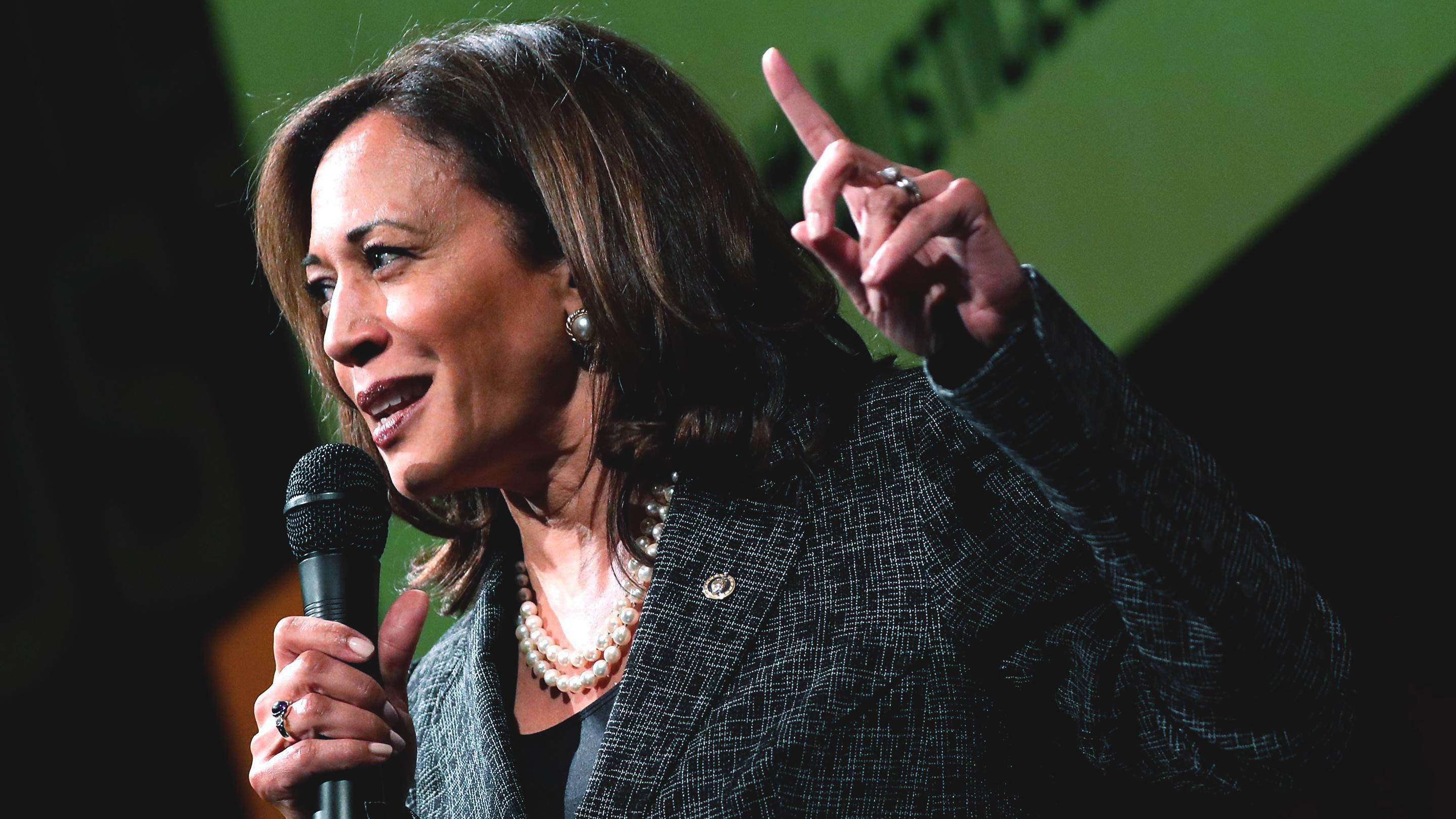 Can Democrats Reject PAC Money and Still Win in 2020?
The latest development in the pack of speculative 2020 candidates eyeing the Democratic ticket is a platform shift that, to the politically unfamiliar, looks like a major change in the political system: high profile Democrats are promising not to accept donations from corporate political action committees, commonly known as PACs.

In February of this year, New York senator Kirsten Gillibrand announced on Twitter that she would be ditching donations from corporate PACs. She unfurled that statement in a video saying "because of the corrosive effects of corporate money in politics, I've decided that from this point on, I'm no longer accepting corporate PAC checks into my campaign." Of course, Gillibrand is one Democrats' many unconfirmed but possible candidates for 2020, alongside New Jersey senator Cory Booker, California senator Kamala Harris and former Vice President Joe Biden. Gillibrand's team presented her remarks as a trailblazing moment, despite the fact that nearly a dozen members of Congress had made the same promise by that time already. A few hours after her announcement, Booker fell in line and announced there will be no corporate PAC money in his campaign war chest, either. By April, Senator Harris jumped on the bandwagon, announcing her decision on a morning radio talk show by saying "money has now really tipped the balance between an individual having equal power in an election to a corporation."

But while shedding PAC money makes for great press ink and allows politicians to play Robin Hood, the promise isn't the bombshell that it seems. That's particularly because most voters confuse PACs with Super PACs.

Unlike PACs, Super PACs function independently of a candidate and are not allowed to coordinate their efforts with politicians or even political parties. Of course, this is a blurry line as candidates will often "endorse" a Super PAC that runs ads on their behalf. In addition, corporate PACs have a spending limit of $5,000—barely a ripple in the cost of running a race for a Senate seat. According to the Center for Responsive Politics, the average 2016 Senate candidate spent $10.4 million.

Typical presidential races cost hundreds of millions of dollars; during the last election, Trump raised $978.6 million while Clinton brought in $1.4 billion, according to The Washington Post. So in presidential elections specifically, such as the 2020 race that Gillibrand and company are supposedly eyeing, $5,000 is a laughable sum. The largest pro-Trump Super PACs, Great America and Rebuilding America Now, spent a combined $43.5 million during the 2016 cycle. And that figure is dwarfed by the pro-Clinton Super PAC, Priorities USA Action, which spent $132 million. With millions of dollars ricocheting through the books, no presidential hopeful, even the most progressive on the docket, can seriously considering condemning Super PAC cash.

Every campaign finance expert I tracked down said the same thing about the Democrats' moves: ditching corporate PAC money is a way for a headliner candidate to signal that they're committed to getting the money out of politics but it doesn't quite ring true. In an interview with Playboy, Sarah Bryner, a Ph.D in political science who tracks campaign cash at the Center for Responsive Politics, speculated that avoiding PAC money "is certainly going to be something that people who are in the more progressive side of the party are all going to have to do," adding, "it's just so low cost for them." She went on to explain that, "money in politics is fungible and since PACs are just one of dozens of venues by which money can transmitted from donors to candidates, if you're not taking PAC money, you'll still take my direct contribution."

More than 25 percent of the money that Kamala Harris has raised to defend her seat was brought in by small, individual contributions of less than $200 while less than 5 percent came from PACs.

Gillibrand, Harris, Elizabeth Warren and Bernie Sanders aren't your average crop of politicians; they're celebrities outside the political world. They sit on Stephen Colbert's Late Show couch and show up in graduation robes to deliver rousing commencement speeches at liberal universities. For this group, raising money can be as simple as poking their masses of followers with a well-timed fundraising email that says "give me money" without saying "give me money." They bring in an astounding amount of cash from these small donations; more than 25 percent of the money that Kamala Harris has raised to defend her seat was brought in by small, individual contributions of less than $200 while less than 5 percent came from PACs.

Gillibrand's numbers are similar: 30.8 percent of her war chest funds are from small donors while only 7 percent are from PACs. For a lesser known politician, like Senator Gary Peters of Michigan, those figures tell a different story: 25 percent of his money comes from PACs while only 15.7 percent comes from small donors.

The obvious issue with this new trend is that it's purely a Democratic move; Republicans have made no such promises. Republican Congressman Greg Gianforte, the lawmaker who earned fame by assaulting a reporter during his campaign, pledged not to take PAC money in 2017, but had to eat his words when it was revealed that he took $20,000 from corporate PACs during the end of the year. His mimics just a slice of the hard lesson Barack Obama learned during his 2012 reelection campaign when the presidential incumbent attempted to steer clear of Super PAC money. In February 2012, nine months before the election, the 44th president's campaign succumbed to the dollar signs when they urged supporters to contribute to the Super PAC, Priorities USA.

A line has been drawn for Democrats hoping to unseat President Trump in 2020: if they take corporate PAC money, they're likely to get beaten like a gong in the primary race as their primary opponents will criticize them for accepting the funds. It's why Donald Trump railing against Hillary Clinton's Wall Street elbow-rubbing was effective during the campaign.

While it's easy to be nihilistic about the Democrats skirting PAC money, it shouldn't be entirely disheartening when we consider the tactic as part of a larger reckoning. As Kirsten Gillibrand teased in her anti-PAC announcement, "we really need to make every effort we can to get rid of the corporate money and dark money that is flowing into politics." But money has always flooded politics, and politicians have almost always promised that they won't behave like corporate lovechildren if elected. The Democrats latest promise is a half-baked attempt to finally meet the demands of middle-class and low-income voters who have soured on rich donors dictating policies. But as long as Citizens United stands, when it comes to politicians promising an election free of corporate money, the public's best reaction may be to quote Ernest Hemingway: "Isn't it pretty to think so."