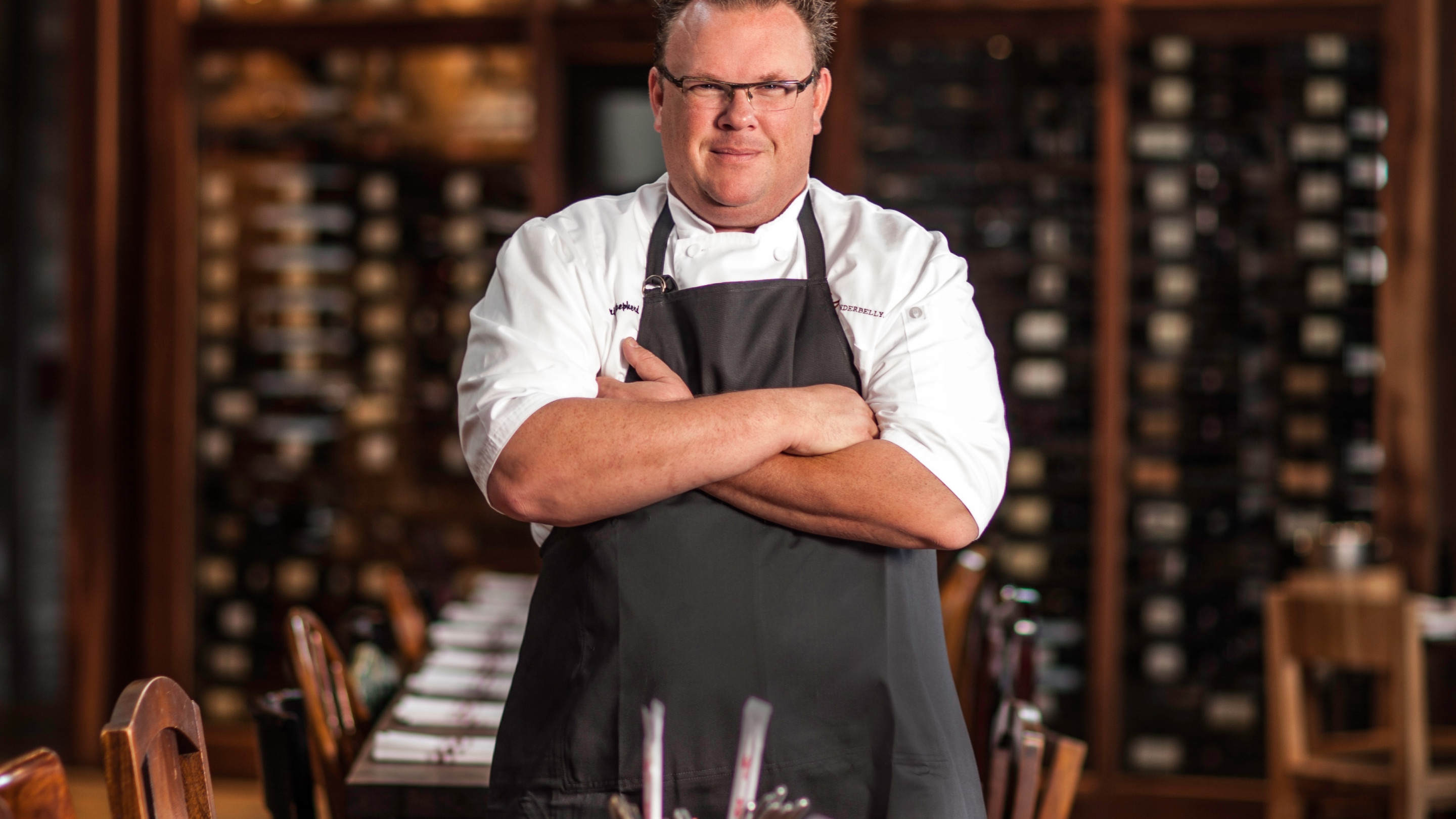 Chef Chris Shepherd on Houston, Vietnam and What's Missing From Culinary School
Written by Alyson Sheppard

Published on

January 13, 2016
On a recent trip to Vietnam, Houston chef Chris Shepherd spotted an odd ingredient: a shaker of Tony Chachere's, the all-purpose Creole seasoning used liberally in his part of the world. "That's one thing I didn't understand," he says. "Where does this come from and why?" To him, that shaker was further proof that the kind of border-blurring food he makes—or what he refers to as New American Creole—is a phenomenon not just in Houston or in the U.S., but all over the globe.
Shepherd is the owner and executive chef of Houston's
Underbelly
restaurant and
The Hay Merchant
bar. The restaurant is inspired by the city's "underbelly" or under-the-radar dining community: its ranchers, farmers and fishermen and the Asian emporiums, Mexican meat markets and food trucks. In 2014 he won the James Beard Foundation
award
for Best Chef: Southwest. He is currently working on his first book.
Playboy talked to Shepherd about what's fueling the Houston restaurant boom, what culinary schools aren't teaching, and how he's redefining American food in the most diverse city in the country.
---
Houston is under the national spotlight all of a sudden. What happened?
The restaurant scene here has always been really good. But right now a lot of people who grew up here or who worked here for a long time, like me, are deciding to do their own things. And they're opening up really quality places. They're cooking for themselves and sticking to their own visions. You've got the guys at Coltivare and Oxheart and new guys at Bernadine's and State of Grace. It's not so much just the high-end or date-night restaurants, either, but the mom-and-pop joints are really coming into the forefront as well.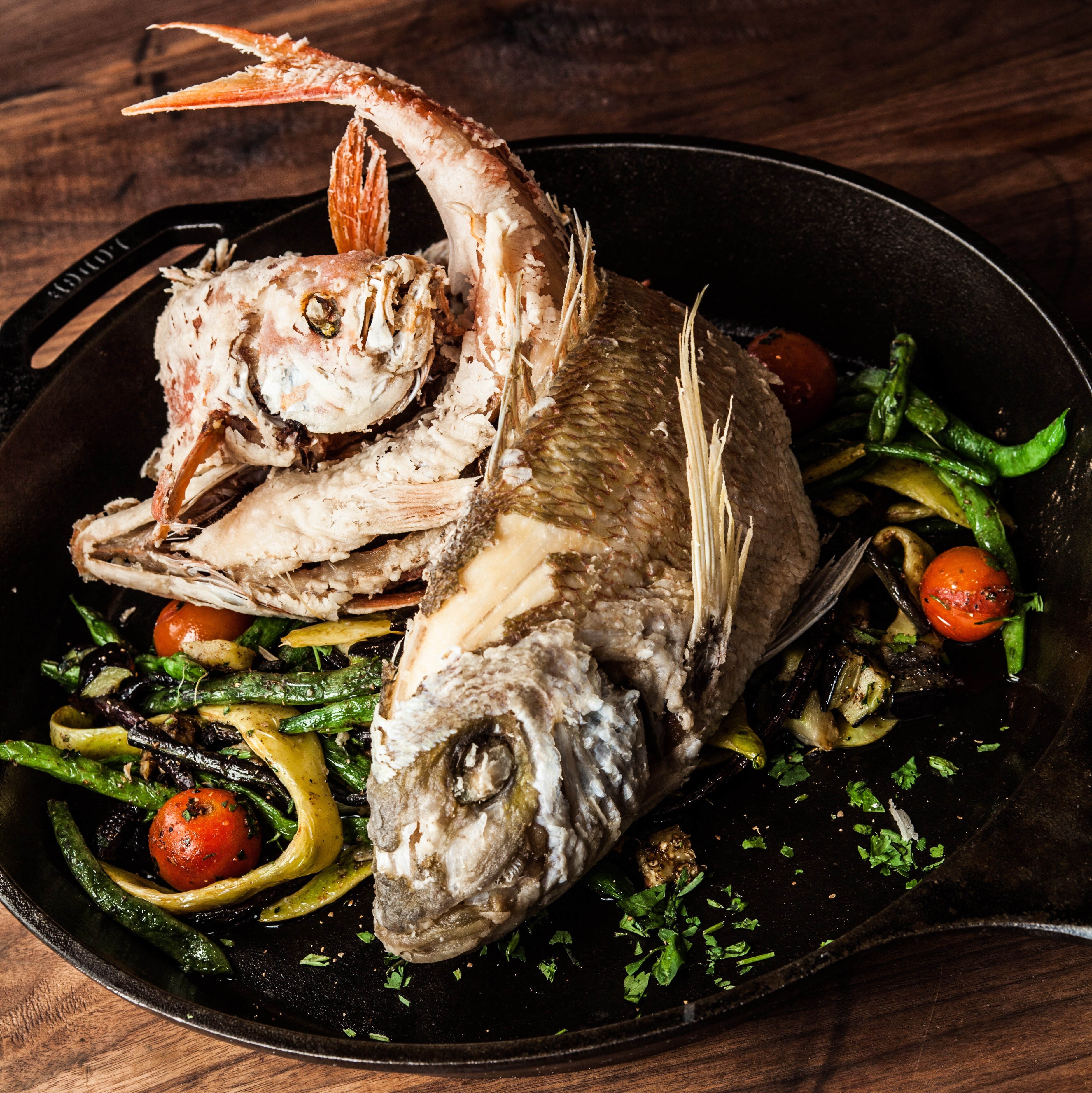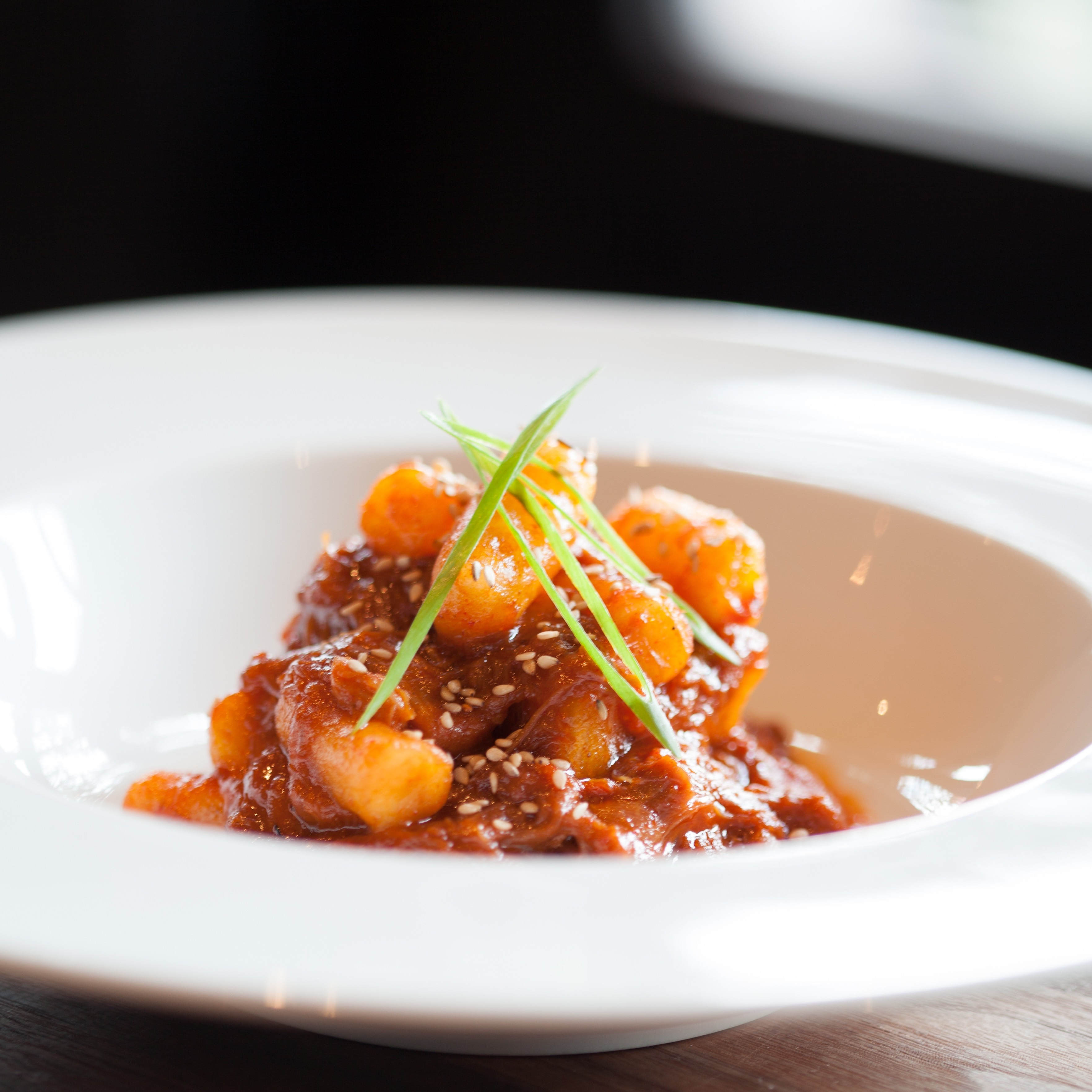 There's an amazing restaurant called
Mala Sichuan
that this young couple opened. It's very true to form. The first location was over in Chinatown and when you look at the menu, there are black lines, like from a Sharpie pen, through some of the items. And it's like General Tso's and Kung Pao Chicken. I asked them, 'when did you decide you weren't going to cook for the masses and that you were going to cook for yourselves?' And they told me the first week they opened, three and a half years ago. That's one of the most impressive things to me. They basically said fuck you to everyone, we did do this, but we aren't going to do it anymore. They moved out of Chinatown and opened a second location across the street from us in the middle of Montrose, because they believe in what is going on in the city too.
James Beard-wise, Houston qualifies as the southwest, but seems to have a lot more in common with port cities on the West Coast or in Louisiana than say, Oklahoma. How would describe Houston cuisine?
This is definitely more of a Southern region. We have that Gulf Coast influence, that South Texas and West Louisiana influence. But we don't do New Mexico chiles and things like that. You go to midtown and it's Vietnamese. You go down to Bellair and it's Chinese. And then you go up to Long Point and it's Korean. Go everywhere else in the city and it's Hispanic. It's an awesome place to be. If you look at all the cities in Texas, everybody has their own style. The state is big enough that we don't have to mimic other peoples' food.
You've adopted the term Creole to describe your cooking style. What does that mean?
Traditionally Creolization is the blending of cultures in one area. In the 1700s and 1800s New Orleans was the main Creole city, where there were French, Spanish, Caribbean and African cultures blending into one cuisine. In the past 15 or 20 years, that has happened in Houston. Whether it be through the oil business, through fishing, through the medical industries… all of these cultures are coming in. We've got Malaysian, Thai, Middle Eastern, Vietnamese, Chinese, Hispanic, Mexican, Salvadorian, Honduran… they're all coming together. There's no ethnic or cultural majority here. That's what Creole is. It's not forced or contrived, it's natural. A lot of the big cities [in the U.S.] are that way. At some point it goes away from being Creole and just becomes American.
Have you always been interested in exploring these other cuisines?
No. I grew up in Tulsa, Oklahoma, in the '80s, so I didn't know cultural diversity existed. Then I came down here and went to school and one night after work we went to this little restaurant around the corner,
Mai's
. Mai's teaches most people what Vietnamese food is because it's open until like 4 in the morning and it's in midtown, so you work late or go to the bars and then you end up at Mai's. I thought the flavors were awesome and I wanted to learn more.
That got me down my path. I started going into Thai restaurants and ordering things that were different than Pad Thai and one time the guy looked at me and said, 'no way. That's for Thai folks, not you.' But I told him I wanted to try it. So he brings me this dish that's a cold salad made of fermented, raw sausage with ginger, peanuts, tomatoes and lots of lime juice. And I was like, I want everything else on the menu. There's so much more to learn!
Before we opened the restaurant, I wanted to go and learn from these guys. I finally asked, 'hey, can I come and work here for a day?' Most of the time they were like, no. I kept coming back and at a certain point they're like, quit asking, OK fine. It was more about explaining that I'm not opening a Thai restaurant or Vietnamese restaurant, or anything like that. I just want an understanding of how you do things and the thought processes that go into it. When do you put in the curry? That's what I want to learn. If we're doing something at Underbelly, I want somebody to come in and say, this tastes like what my grandmother used to make. That's that goal.
Is that something missing from culinary school? Culturally diverse instruction?
I don't think they spend too much time on it. International [Culinary School at the Art Institute of Houston] spends like a day on each culture. That doesn't make sense. This really goes to a bigger topic: What is ethnic? At what point does it just become American? When does it just become natural like Italian food and French food? For the most part, you don't call those ethnic anymore and you're comfortable with that. But going to a Vietnamese place is still very awkward for some people. Vietnamese food is everywhere though. Why is it still so unnatural for people?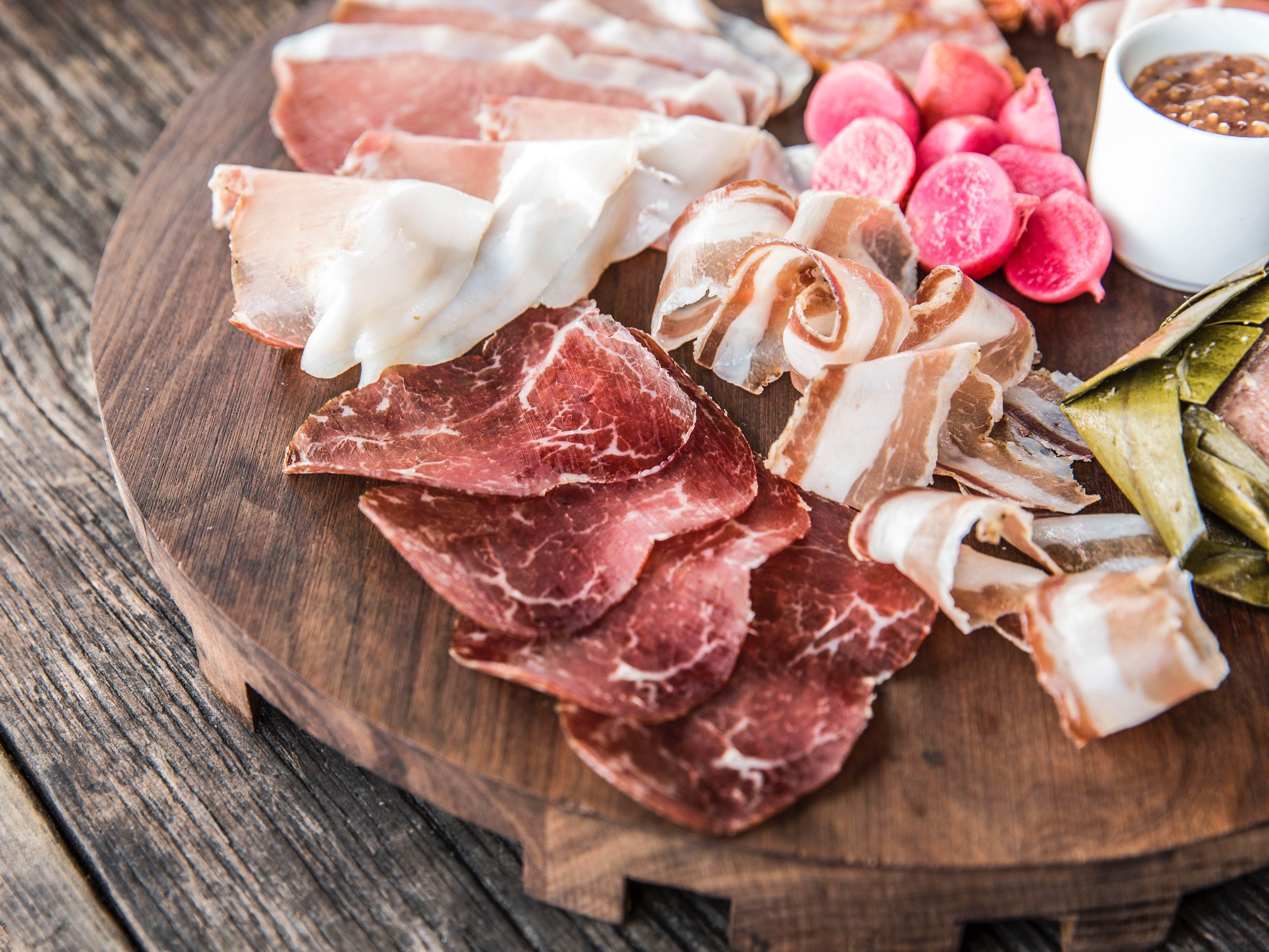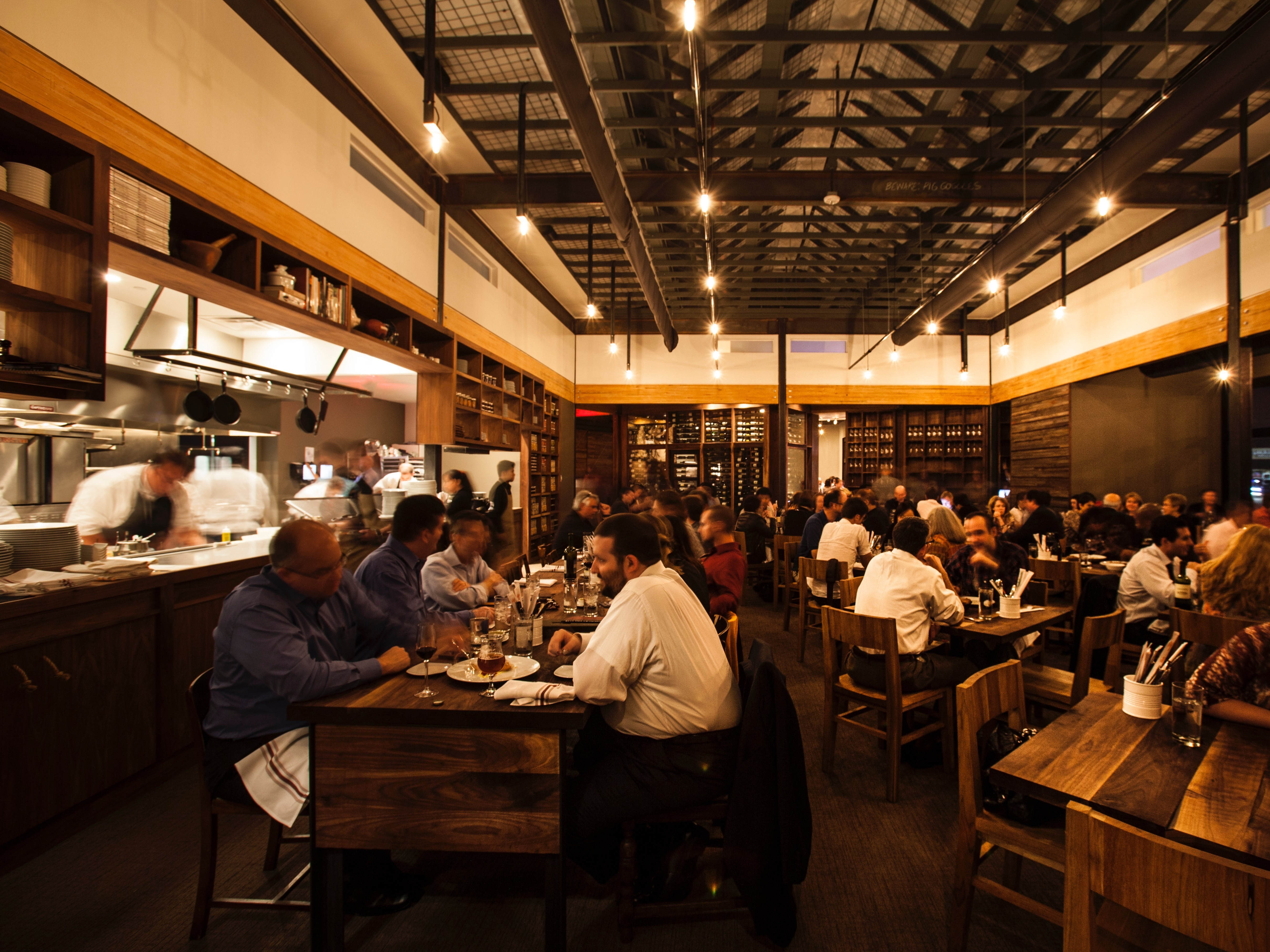 Then there's the huge question of what is authentic. I just got back from Vietnam. Is Vietnamese food made outside of Vietnam, in Houston, authentic? The products are different and the people are different. But the thought processes and the ideas behind the dishes are the same.
What did you learn from your trip to Vietnam?
Going there made me want to search out more things here. Like tapioca starch noodles with pigs' feet. You see street food there and you're like, well how come I can't get this little toasted rice crêpe with scrambled quail egg and dried shrimp here? Because it didn't become a street food there until recently. The majority of Vietnamese people who came here were pre-1975. So we have a lot of second- and third-generation families. The cuisine has evolved differently.
One of the coolest things we have here is Vietnamese-style crawfish. They don't put as much seasoning in the water as the traditional Southern boil. But they toss them in butter and wicked amounts of garlic and dry Creole seasoning and then they put it in bags and let it sit. Then it comes out to your table in a clear plastic bag and you dump it in bowls and then you just get at it. Holy shit. It's just amazing. Then they give you these little sauces on the side like mayonnaise and lime juice. If you walk into a Vietnamese crawfish joint, the place is packed with everyone from all kinds of cultures, sitting back and dining together at the same table. It's beautiful.
So we went to Vietnam, right? I was expecting to see crawfish everywhere. But it's nowhere. It's everywhere here, but not one in Vietnam. Our guide told us there's no crawfish in Vietnam. Then we're sitting at a restaurant one night and I'm looking in the back and I see Tony Chachere's. This is in Ho Chi Minh! Our guide asks the chef, what's up with all of the Tony Chachere's? She says, well I lived in Houston for a little while and when I went there, I had this Vietnamese-style crawfish and I wanted to bring it back with me. I was like, no shit.
That's one thing I didn't understand. Where does this come from and why? It's not them taking the traditional thing, but it's them making their own out of something that's here. That's Creolization.
When you give people their bills at Underbelly, it includes a pamphlet of other restaurant recommendations in Houston and you say to go eat at least one of these other places before you come back to Underbelly. Why do you do that?
I want people to see what inspires me. I'm inspired just as much by what they're doing at Coltivare and Oxheart as I am by the Asian markets and Crawfish and Noodles. It's not about competition. It's about believing in the people who are in your city and about all of us surviving together. This business is hard, and I want them to feel like I've got their back and they've got mine. If I need something, I can call, if they need something they can call. If we do this together, we become a bigger entity faster.
---
Alyson Sheppard writes about restaurants and bars for Playboy.com. She is not related to Chef Shepherd, but she imagines that their ancestors were good friends. Find her on Twitter: @amshep