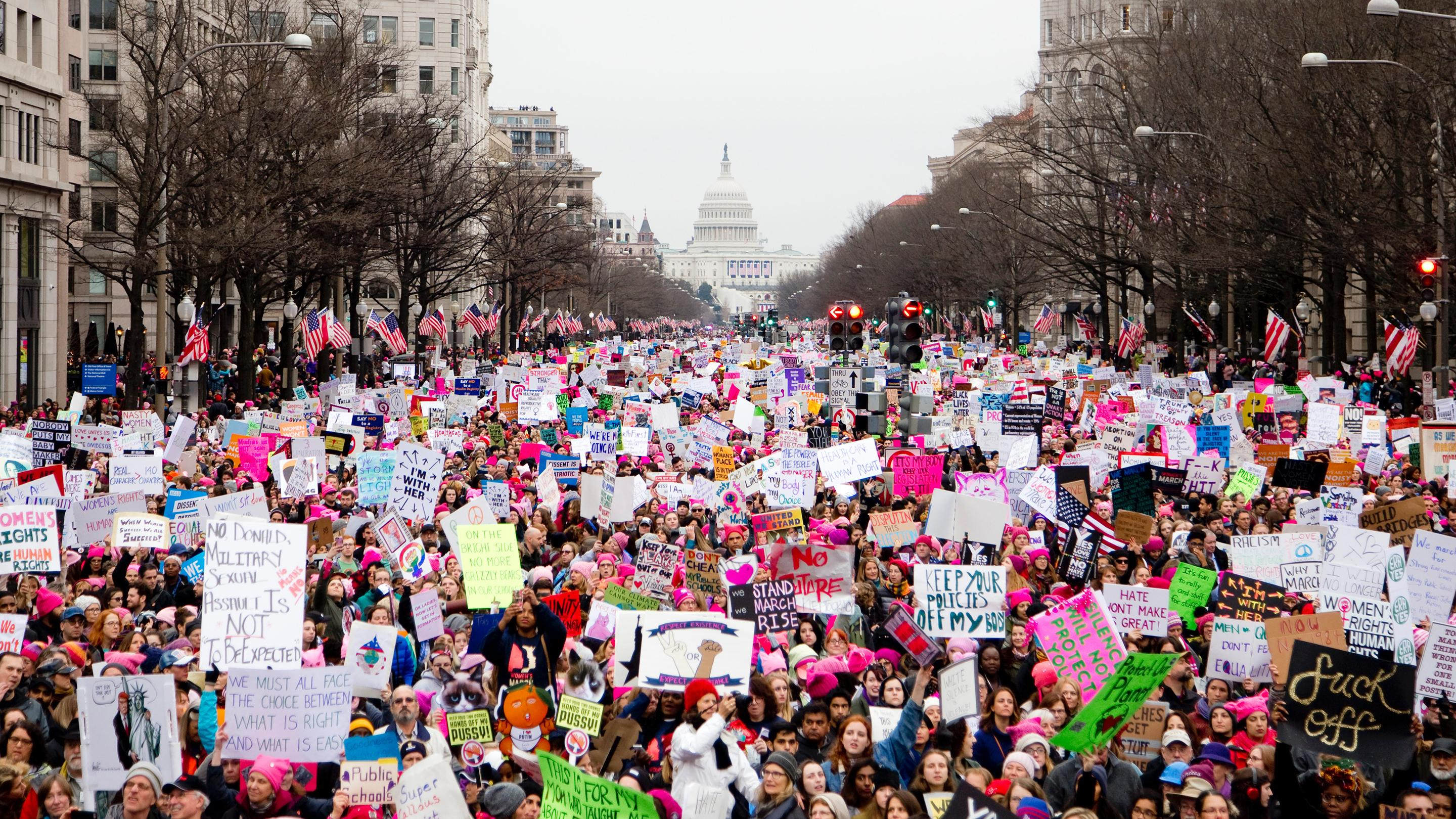 Could We Be Facing a World Without Planned Parenthood?
Written by Kat Antonopoulos

Published on

May 22, 2018
In its latest attempt to defund Planned Parenthood and strike another blow at abortion rights, the Trump administration will be tying federal funding for access to free birth control to a restrictive anti-abortion policy.

The proposed change would be to a Nixonian regulation called Title X. Created to offer federally funded birth control to women living at or below the poverty line, the Trump team is planning to roll the global gag order reinstated in 2017 into the U.S., effectively cutting funding to any clinic offering abortion counseling, actual medical procedures or access to federally funded birth control.

The global gag order, or the "Mexico City Policy," was created in the '80s by Reagan-era politicians to cut global aid to countries where nongovernmental women's health organizations offered abortion services. This even included organizations that mentioned the procedure as a viable option for women to be performed elsewhere. The proposed Trump amendment to Title X says that there must be complete physical and financial separation between organizations that provide birth control and organizations that provide abortions. This will effectively leave Planned Parenthood without any federal funding. This is evil.

When we deny access to contraception and abortion to women, especially women living at or below the poverty line, we effectively destroy life for those women, their children and their families. A study completed by the American Public Health Association earlier this year concluded that women who seek but do not receive abortions experience economic hardship in multiple years following their child's birth. For women who are already impoverished, this hardship can turn into ruin.

It doesn't take much imagination to guess what happens in a country where access to abortion is outright banned.

Women without access to birth control and abortions who are forced to carry unwanted pregnancies to term are most likely to be in poverty, less likely to have full-time work, and the most likely to receive public assistance for years after the birth of their kids. Although these outcomes travel across racial lines, most women affected are under 20 years old. With cuts to Medicaid, new restrictions to the Affordable Care Act, proposed changes to SNAP and less funding to schools, the last thing we need are more people living in poverty who rely on social assistance.

When we call anti-abortion activists pro-life it gives their cause a noble title. You can't deny women access to life-saving medical procedures while also wanting to deny these women access to support when they need them. The U.S. already has the highest maternal mortality rate in the developed world due to our abysmal healthcare system. In fact, a woman is more likely to die due to complications in pregnancy and childbirth than anyone dying by terrorist attack in this country.

And it doesn't take much imagination to guess what happens in a country where access to abortion is outright banned.

El Salvador has some of the strictest abortion laws on earth. The country has even jailed women for murder if they have miscarriages. Amnesty International reports that for girls between the ages of 10 to 18, the suicide rate is 57 percent for teens that have become accidentally pregnant. Fifty-seven percent. Right here at home, before Roe v Wade, it was estimated that between 250 to 8,000 women died per year from backroom abortions.

Refusing women access to birth control, denying them the right to choose and forcing women to carry unwanted pregnancies to term will always have negative outcomes at a higher rate than positive ones. When we collectively deny women the right to make their own choice, we're effectively signing a death warrant.

If you think that The Handmaid's Tale is fiction, think again. It's happening, it's violent, and it needs to end. Pretending that women don't have agency over our own bodies and refusing to give women access to what could be a life-saving medical procedure—that's just a different way of cutting off rights to more than half the population.

At the end of the day, if you don't want an abortion, don't get one. But forcing the lack of choice on someone else isn't a democracy, it's a dictatorship.