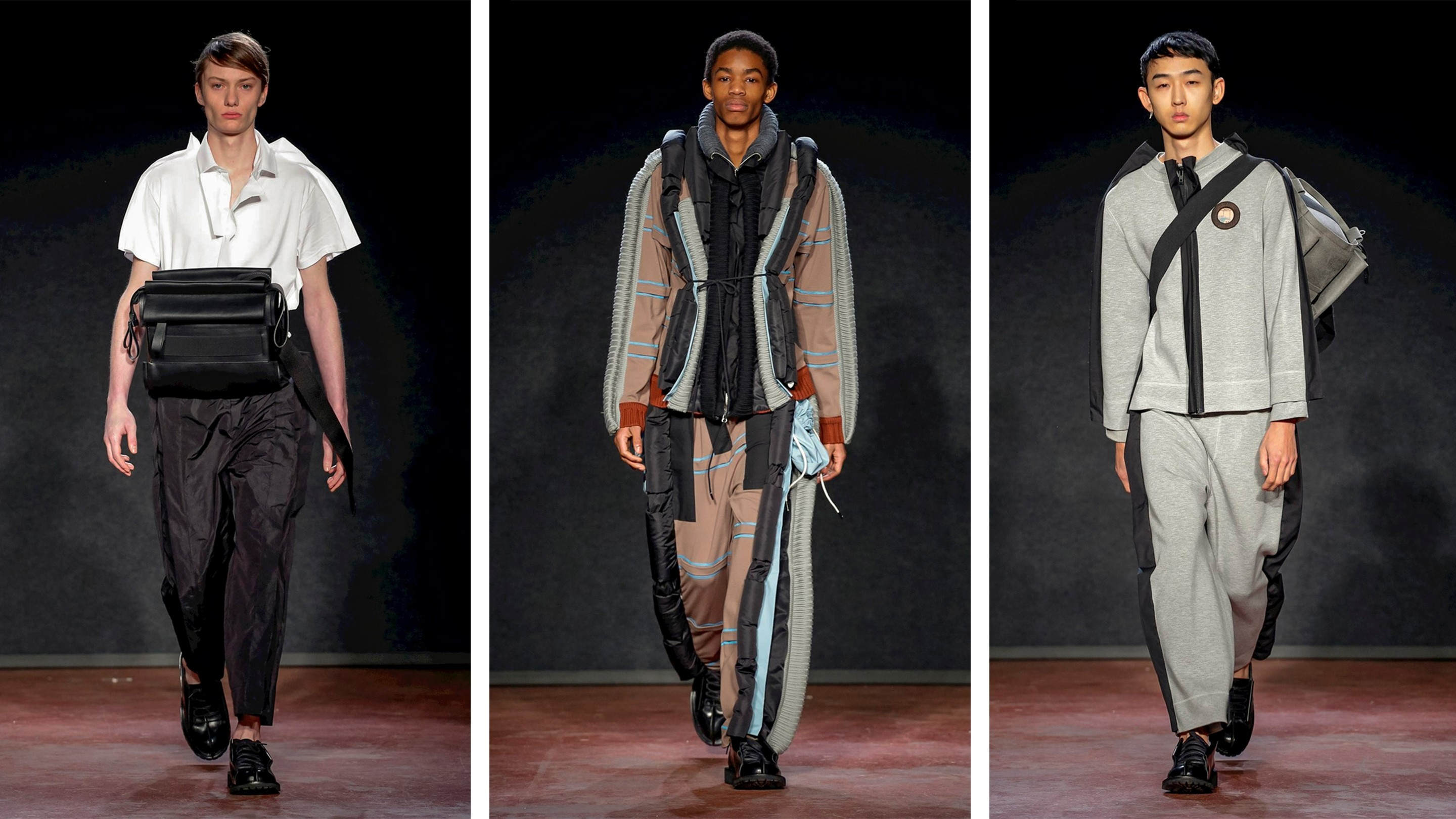 Craig Green Men's Fall 2018 Show: Star Wars for the Fashion Crowd
Written by Nora Whelan

Published on

January 16, 2018
Craig Green just can't settle down. Since 2013, when his debut collection of wearable sculptures was famously lampooned by London Collections Mens ambassador David Gandy, Green has refused to tame his sensibilities for the comfort of others--and season after season he's proven himself an incorrigible chameleon, showing everything from grommeted and laced-up sets to mixed hand-blocked prints to scribbled contrast stitching with staggered, shredded hems. He's created looks nearly as disparate as a single designer could produce, and often mixed in the same show at that.
Up until this point, Green's most obvious common aesthetic thread was his willingness to venture over the top, past the stratosphere of traditionalists like Gandy's understanding. And, sure, Green still had those moments at this season's LFWM, but it's a crafting of the understated that sets his Fashion Week A/W 2018 collection apart; not the return of the sculptures or the brightly knit bodices, but the restrained looks that spin fashion from fantasy--not the other way around. Which is good, replicable news for the average guy.
The best of this season's looks take a neo-futuristic, Star Wars-esque tack--Han Solo-ish cargo pockets, subtle bandage-like strips à la Kylo Ren, and creamy, romantically cut tops in the style of Luke Skywalker. There are aviation-inspired details, and trousers that fold at the waist to create their own aprons; bags that cross the torso like quivers or balance on the hip, the prime vessel for a ray gun (or a wallet and reading material, if that's more your speed).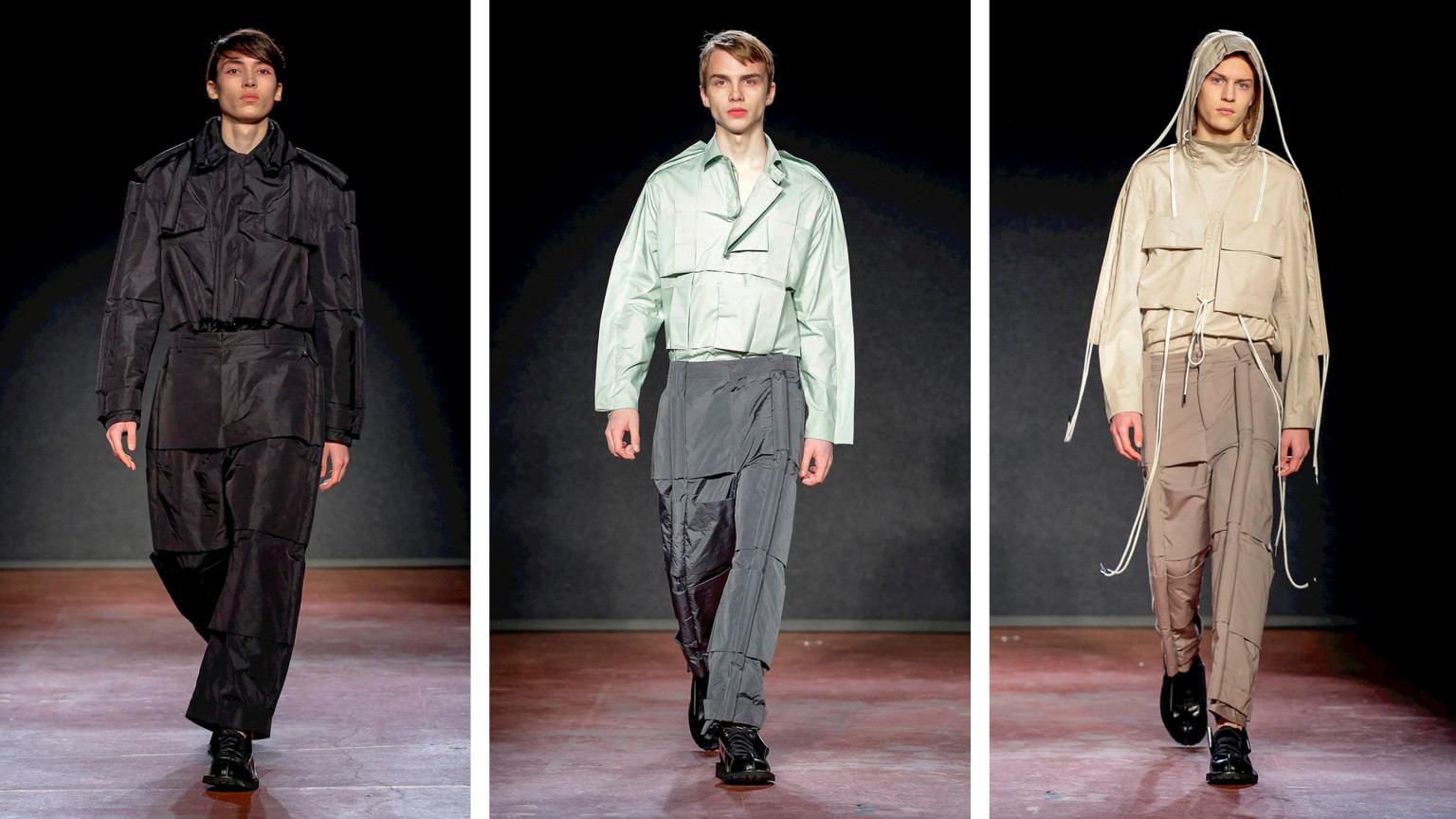 The collection is evidence that, while Green remains dedicated to his trademark sculptures, he's also become increasingly skilled at translating three-dimensional ideas into more accessible garments. As the Rebel Alliance has taught us, pressure can produce great things--and this time around, Green shines brightest when challenged by a refined color palette and minimal knits or other heavily tactile textures, made instead to create visual interest solely through a deft manipulation of fabric.
Like an Escher of tailoring, Green has folded material into fin-like shapes at the seams of shirting and slacks, and added self-panels to create dynamic motion over his garments' foundations. Each piece, with its overlaid rectangles, exists on multiple planes--on a hanger, it might appear tessellate and static, but on the body, it shifts and invites shadows in to play with the eye. Green's most impactful statements come not from the technicolor looks that hit observers over the head, but from his painstaking attention to detail: a shirt with the shoulders of a trench, windbreakers graced by knee-grazing ties, a deconstructed duffle coat that's somehow both battle-ready and delicate as origami.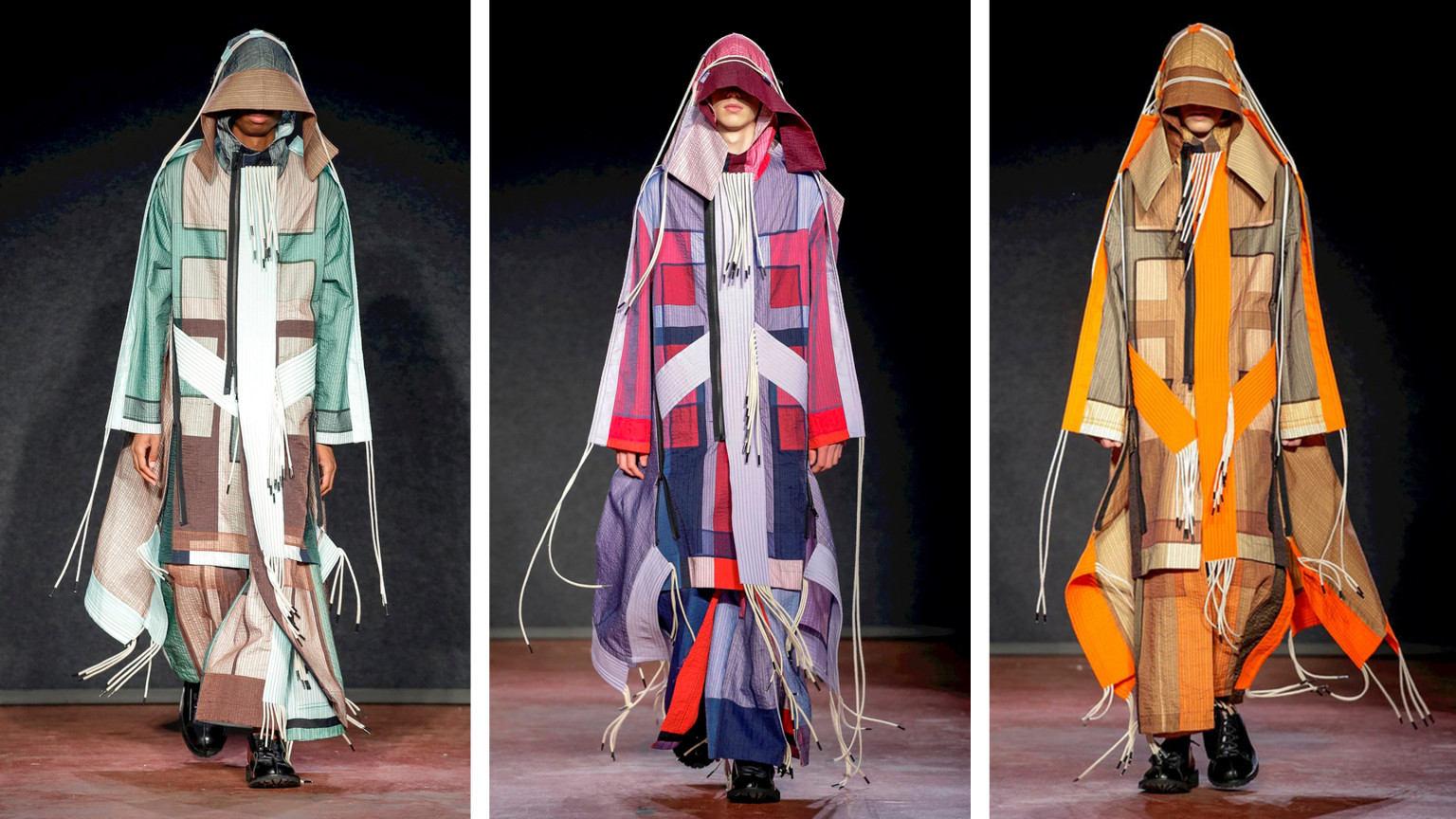 Fortunately, you don't have to board the Millenium Falcon--or even a jet to London--to get the look. Just stick to sleek, light-catching fabrics in black, white, beige, and grey (and don't skimp on the starch). Grab a straight-cut fisherman's-style vest, a simple, stylish modern rain slicker, or a monotone messenger bag worn snugly like a seatbelt. Choose wide or somewhat relaxed cuts over super skinny shapes. And, if you're feeling Boyega-level brave, try layering shorts over same-colored slacks, or short sleeves over long.
May the fashion force be with you.