Does a Great Sex Life Turn You Into a Cheater?
Written by Bobby Box

Published on

September 21, 2018
If you have a fantastic sex life with your partner, you'd think there's little odds they'd stray. But you'd be wrong. At least according to new research published in the Journal of Personality and Social Psychology, which concluded that couples with a healthy sex life are more likely to cheat than those who aren't as intimate with each other. Say what?

According to researchers from Florida State University, couples who enjoy their sexy times more tend to be less faithful because they crave sex with more people and indulge these desires.

They determined this chin-scratching result by asking 233 couples for up to three and a half years to document intimate details about their relationship, including marital satisfaction, long-term commitment, whether they remained faithful and if they were still together by the end of the time period.

During the study, participants were asked to look at pictures of "highly attractive and average-looking men and women" to determine each individual's likelihood of straying. Researchers found that the time difference in the gaze between those who cheat and those who remain faithful was slight, but made the individual 50 percent more likely to cheat. Additionally, more committed participants had a shared tendency to downgrade how attractive they viewed others when asked to evaluate looks.

This research seems rather presumptive, doesn't it? People don't cheat with images, after all. I brought the results of this research to Sunny Rodgers, clinical psychologist and ambassador for the American Sexual Health Association, who agrees the rationale behind the research is questionable.

"They concluded that people who were more susceptible to infidelity viewed images of attractive [subjects] for a longer period of time," she recalls of the study. "I feel like this in itself isn't a good indicator because we as a society are trained from a young age to view ads that almost always use very attractive models." She explains in the current atmosphere of today's media, your eyes linger longer to try and discover subliminal meaning. Thus, people have been trained to view images of attractive people for longer periods.

Couples with a good sex life definitely exude an innate sexiness, which can draw suitors toward them.

However, Rodgers does acknowledge that couples with a good sex life definitely exude an innate sexiness, which can draw suitors toward them, and, of course, increases temptation to step outside the relationship. "What if a 'good sex life' doesn't contain passion or romance?" she asks. "There are many other reasons besides 'good sex' that people look for sex outside their relationship." For instance, what if a person enjoys the good sex in their relationship but wants to experience even more of that good loving? "I think each situation is different, and the aptitude toward infidelity cannot be based on how long subjects view an attractive photograph," she concludes.

The research determined young people (and far less surprising, those who are less satisfied in their relationships) are more likely to cheat. They warn that, at a time when potential partners on social media is at an all-time high, this research is more relevant than ever. "With the advent of social media, and thus the increased availability and access to alternative partners, understanding how people avoid the temptation posed by alternative partners may be more relevant than ever to understanding relationships," researchers wrote.

Researchers found that couples' appearances played a role in their proclivity to cheat as well. For instance, attractive women were found more likely to remain faithful than less attractive women. The opposite was true for men. The more attractive a man was, the more likely he was to stray.

Interestingly, additional research from Victoria Milan, an extramarital dating site, found that men who cheat usually opt for mistresses they find less attractive than their significant other. Only 30 percent of men cheated with younger women and only a quarter found their mistresses more interesting or in better shape than their partners.

It's so much more than some weird, jokey fetish you only hear about in porn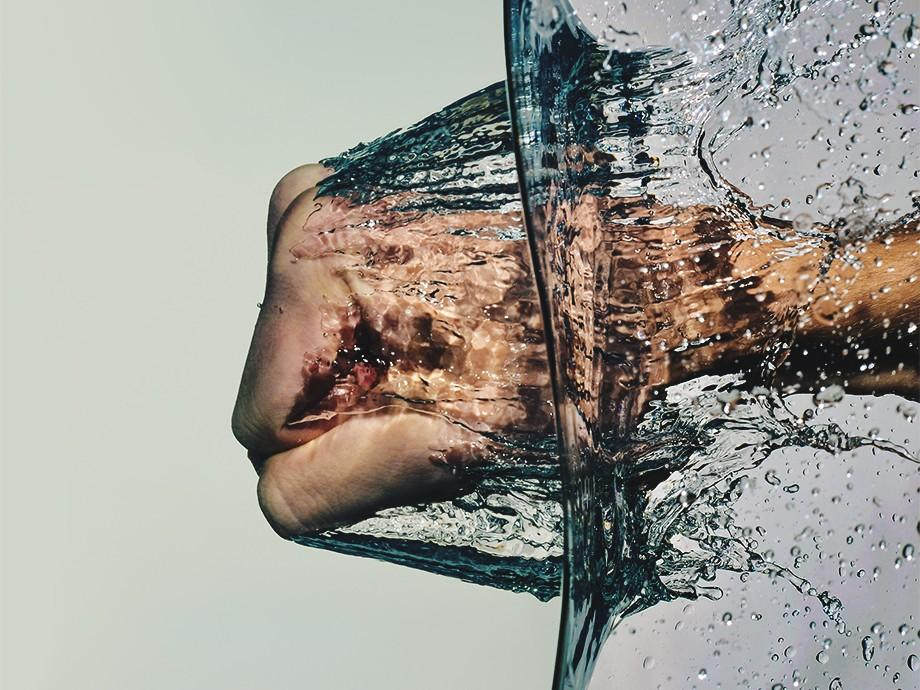 For the most part, female cheaters followed the same structure, except 50 percent noted their lovers usually boasted a nicer physique. In both cases, an overwhelming majority indicated the person they were cheating with made them feel more appreciated than their significant other. Research has also found women are generally happier in their relationship when the man is less attractive than her as she feels less insecure. This does make sense to a degree, but Rodgers is not convinced.

"I don't think mistresses are necessarily less attractive," Rodgers begins. "I think that a man will naturally feel more beholden with his original choice of a life mate. So even if his mistress is more attractive in a conventional sense, in the man's eyes, his first choice will always be his first choice. His life partner will always own a large part of his heart, and his mistress' looks will always pale in comparison."

So, what have we learned here, readers? Essentially, we've learned that studies on why a cheater cheats are, by and large, redundant. Totally useless. Each study contradicts the next, "once a cheater always a cheater" is far from an accurate generalization, and couples who have better sex are certainly not more disposed to infidelity.

One thing that is fairly certain, however, is that cheating is unethical. But this insight is far from revolutionary, so I asked Rodgers for some tea: Is sex or the desire for a deeper connection the more prevalent motivator for cheaters?

"In my opinion, the biggest motivator for people to cheat is desire," she responds. "There is something important to them that isn't being fulfilled in their partnership." For example, the cheater could be the dominant sex partner in their relationship but crave submission.

"Their relationship doesn't make them feel appreciated or important, or their partner doesn't give them enough attention (this is a very common reason to cheat)," she says. "I've found with my clients that sex usually isn't the root reason why a person cheats."