For as long as we can remember, people have turned to media to fill in the gaps of sex education. As the state of sex ed in schools and in online spaces becomes more policed, television and film are becoming the final frontiers where people can access sex education that encompasses the how-to's, but also the emotional toll that comes with navigating that. And that's where Netflix's latest original series, Sex Education, comes in.

Set in an Americanized portrayal of a small English town, Sex Education follows a 16-year-old Otis as he uses the years of knowledge he's acquired from observing his sex therapist mother to serve his high school classmates. Sex Education has a lot of things going for it: the quirky cast of characters and their charming, sometimes heartbreakingly relatable struggles as they navigate sex and relationships. And it weaves in many shows that have laid the way for it to be successful (American Pie, John Hughes' entire discography, even fellow Netflix original, Big Mouth) without seeming tired or trite.

But one thing that struck me about the show was its portrayal of sexuality professionals. Otis' mother, Jean, is neurotic, nosy, sexually autonomous, and one of the most charming characters of the show. She fits into the mold of being a professional sex therapist, while also being the mother of a teenager, a divorced woman trying to reclaim herself, and a full human being. But I wondered how the depictions of Jean and her ex-husband as sex therapists actually stacked up against the reality of being in that profession.

I asked three sex therapists to give me their thoughts on whether Sex Education misses the mark, and how shows like it can be better in how they represent sexuality professionals.

It would be wonderful if therapists were portrayed as professionals. Sex therapy is not a hack or circus act. It requires a great deal of education and training, and it's not something everyone can do.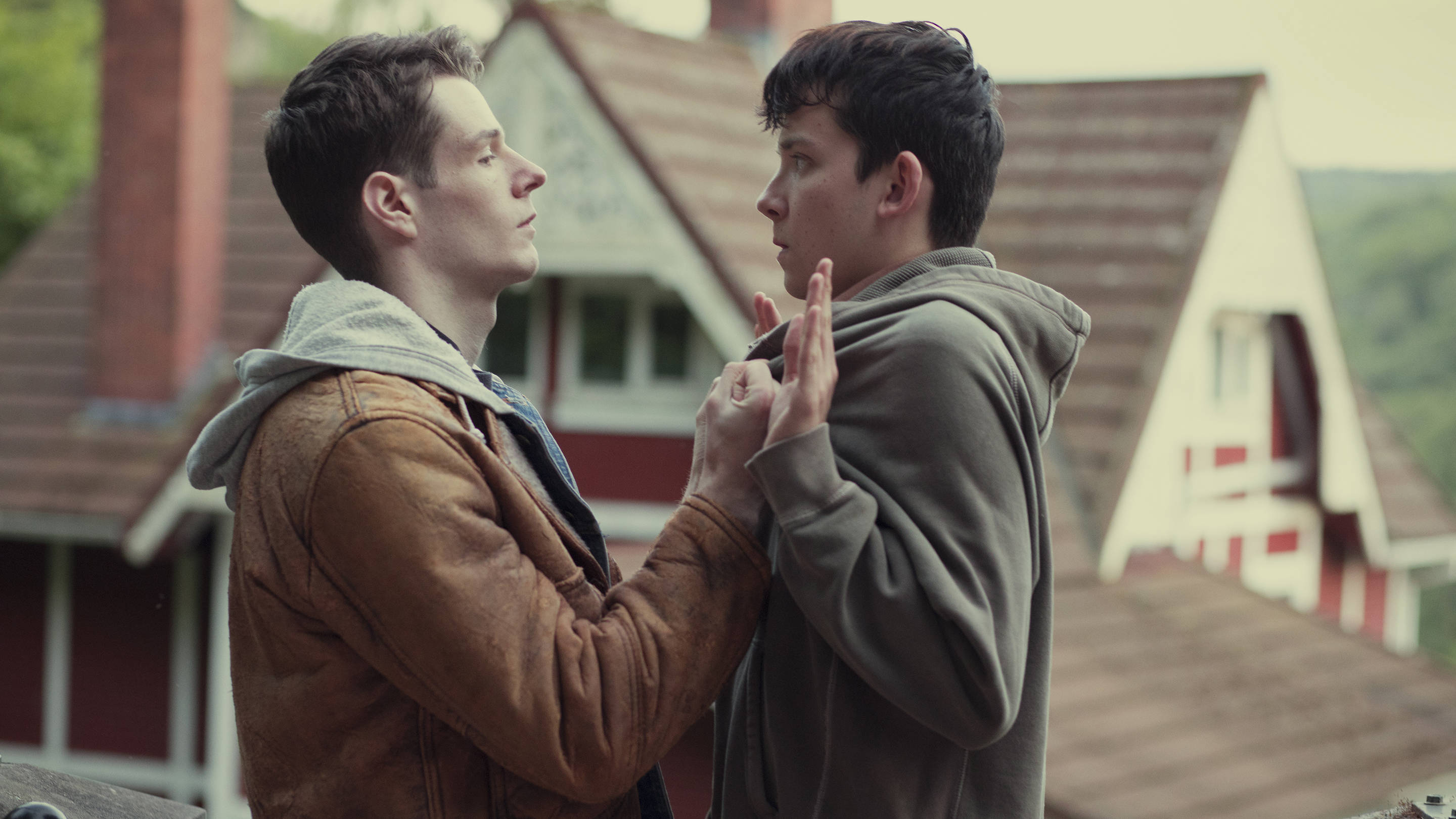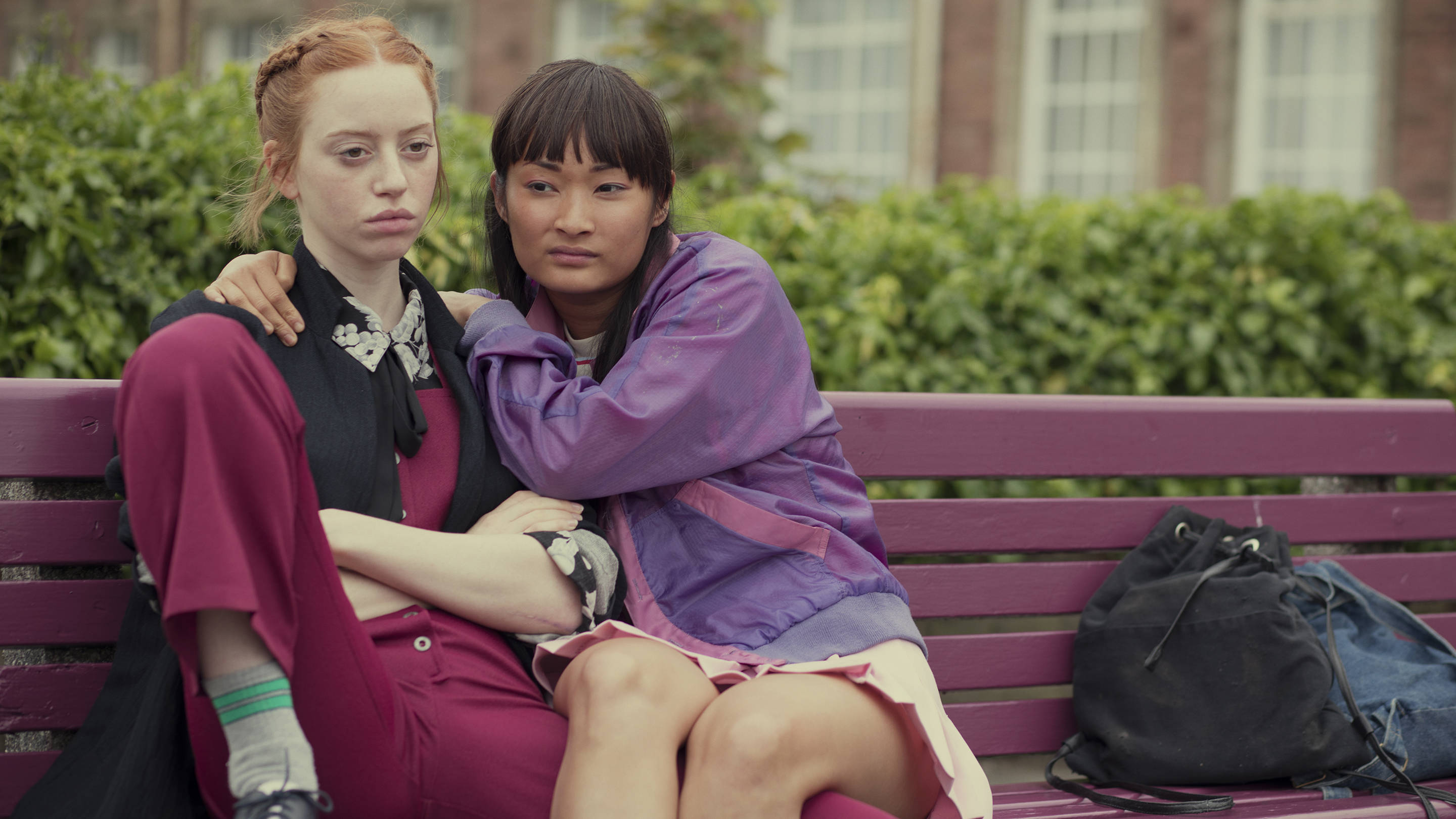 Shadeen Francis, a licensed marriage and family therapist specializing in sex therapy and social justice in Philadelphia, felt strongly about the biggest misconception that Sex Education shows but never outright clarifies: Do sex therapists actually have sex with their clients?

"Therapists do not, and should not, have sex with clients. This is an incredibly harmful storyline that is unfortunately included in most portrayals of therapy," Francis says. "Intimate, romantic and sexual relationships between therapist and client are entirely unethical and are a form of abuse of power. Media portrayals that make light of that for the sake of entertainment value can do a disservice to viewers who may not be otherwise informed about what sex therapy is or what the boundaries are."

"We know that we are entrusted with a lot of deeply personal, vulnerable and sacred information. As Jean said, part of what makes a good therapist is they understand 'the weight of that responsibility.'"

Diana Ryan, a sex therapist and life coach based in Dallas, feels shows like this often dramatize the relationships between therapists and their clients, helping to normalize sexual impropriety.

"Most shows have the trappings of therapy down, but what is said during session and then how that therapist acts in their daily activities is for ratings and generally shows unethical behavior at all levels. Portrayals of sex therapists and therapy also focus on the acts of sex instead of either physical issues or psychological issues that are much more predominant issues in practice. There is a show on Netflix currently, Gypsy, that portrays a psychologist having intimate encounters with her clients, it's the whole premise of the show. This portrayal is more the norm than not, and it sets in the mind of the viewer 'this is what therapy is.'"

"Sex therapists are not focused on sex, we are not sex surrogates, which is a needed and valued resource but in an entirely different category. A sex therapist looks at the problem presented, helps the client determine if the issue is physical, mental, emotional or all three. They then assist the client in resolving the issues with talk therapy, and if that is not possible, learning to live with the issues in question. It would be wonderful if, across the board, therapists were portrayed as professionals. Therapy is not a hack or circus act. It requires a great deal of education and training, and it's not something everyone can do."

Dr. Lexx Brown-James, sex therapist and the founder of The Institute for Sexuality and Intimacy in St. Louis, appreciates the sex positivity of Sex Education but wishes people would focus more on the "therapy" part of sex therapy.

"As a sex therapist and educator myself, I recall being a go-to person for people because I had a smidge more information than my counterparts. I wish I thought to charge! I also see much of myself in [Jean], where she is constantly pondering over, and even overstepping, regarding her child's sexual development. As a sex-positive parent in the sexuality field, I sometimes feel a real or imagined extra pressure to at least get my children's sexuality stuff 'right,' and this is echoed throughout Sex Education."

"We are more sought after in the last few years as people want to heal, explore and learn. I wish people understood that because we know and (ideally) are more comfortable with sex, it doesn't mean that's all we do—in or out of the office. Also, that the work we do, especially outside of healing trauma, is just as important as any other therapy."

It's time you start watching 'The Girlfriend Experience,' Starz's Golden Globe-nominated anthology