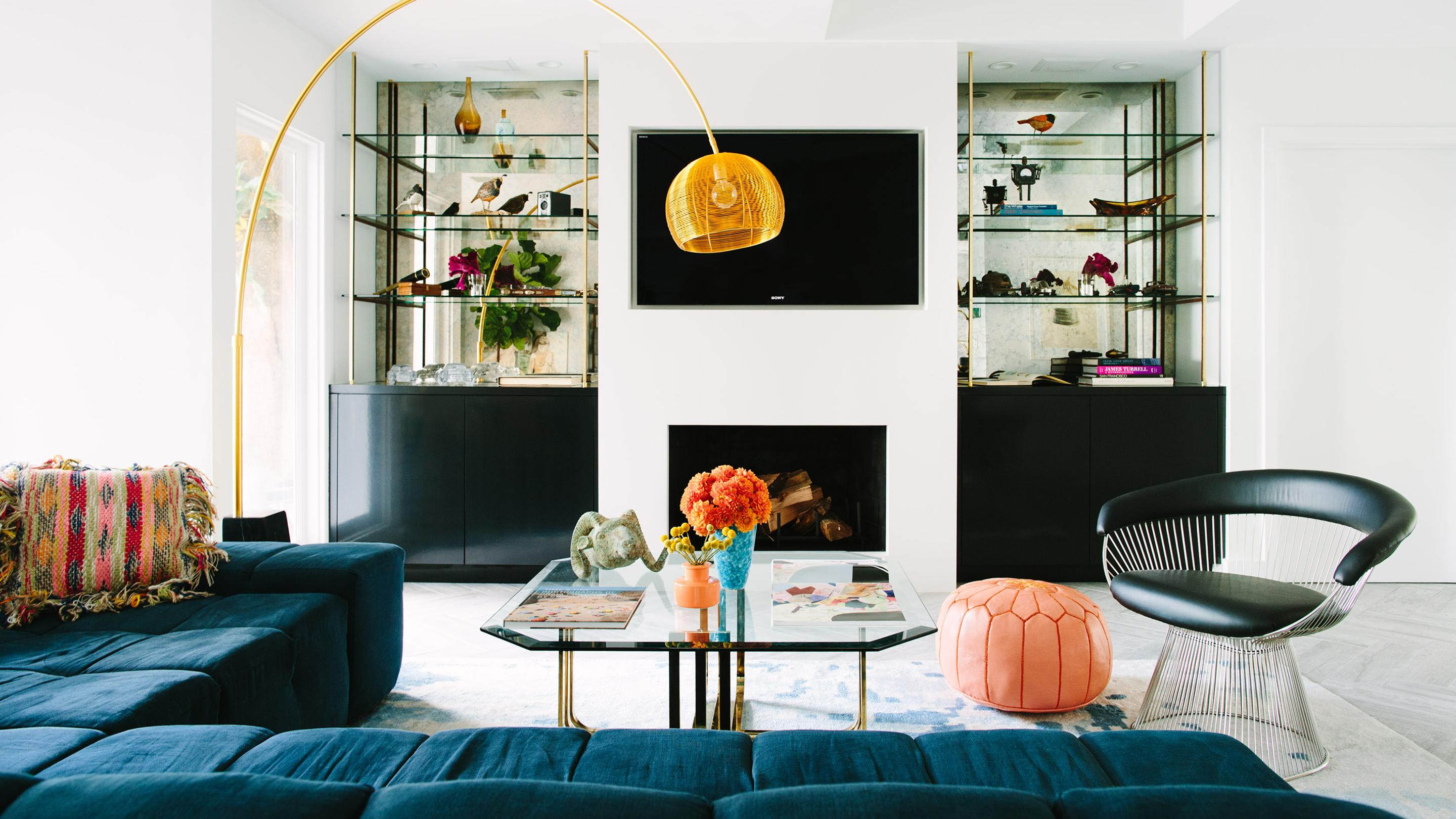 Don't Let Your Home Get Stuck in Neutrals
Written by Lisa Beebe

Published on

May 23, 2018
Surrounding yourself with shades of gray, beige and brown may feel like the right choice, but it could also very well be a boring one. Caitlin Murray, the founder and CEO of Black Lacquer Design, says that despite popular belief, it's easier to make good design choices when you work with a wider color palette. Surrounding yourself with color can have psychological benefits, too.

There is no denying that colors matter, but it's easy to feel overwhelmed when you're standing in front of the array of paint chips in a home improvement store or shopping for new furniture.
Sally Augustin, PhD
, an environmental/design psychologist, says, "Most people don't have any sort of formal introduction to the way different colors influence them psychologically."
If you're ready to brighten the look of your home, Augustin recommends aligning your color choices with what you want to accomplish in the space. "Research has linked particular hues with particular effects. When we look at greens—all different sorts of greens—we're likely to think more creatively. Since almost every job requires creative thinking from time to time, green can be a really good option for a home office." She continues, "Seeing the color red gives us a burst of strength, so the wall that you're looking at while you're lifting weights, it can be really cool to make that wall red. You have to be careful with the use of red in offices however, because even looking at a small amount of red really briefly has been linked to degraded analytical performance."

There is a tendency, particularly with men, to avoid using any bright colors in the home. Murray explains it is because "they think that they're going to get sick of it, or that they're going to do it wrong. It's so tempting to just buy the gray sectional, the black leather sofa, or whatever it is, and call it a day." She adds, "When I'm designing for a guy who wants something that's going to be cohesive and impressive and maybe a little more grown up that anything he's had before, color can convey sophistication and a sense of confidence." Their efforts, however, may have the reverse effect.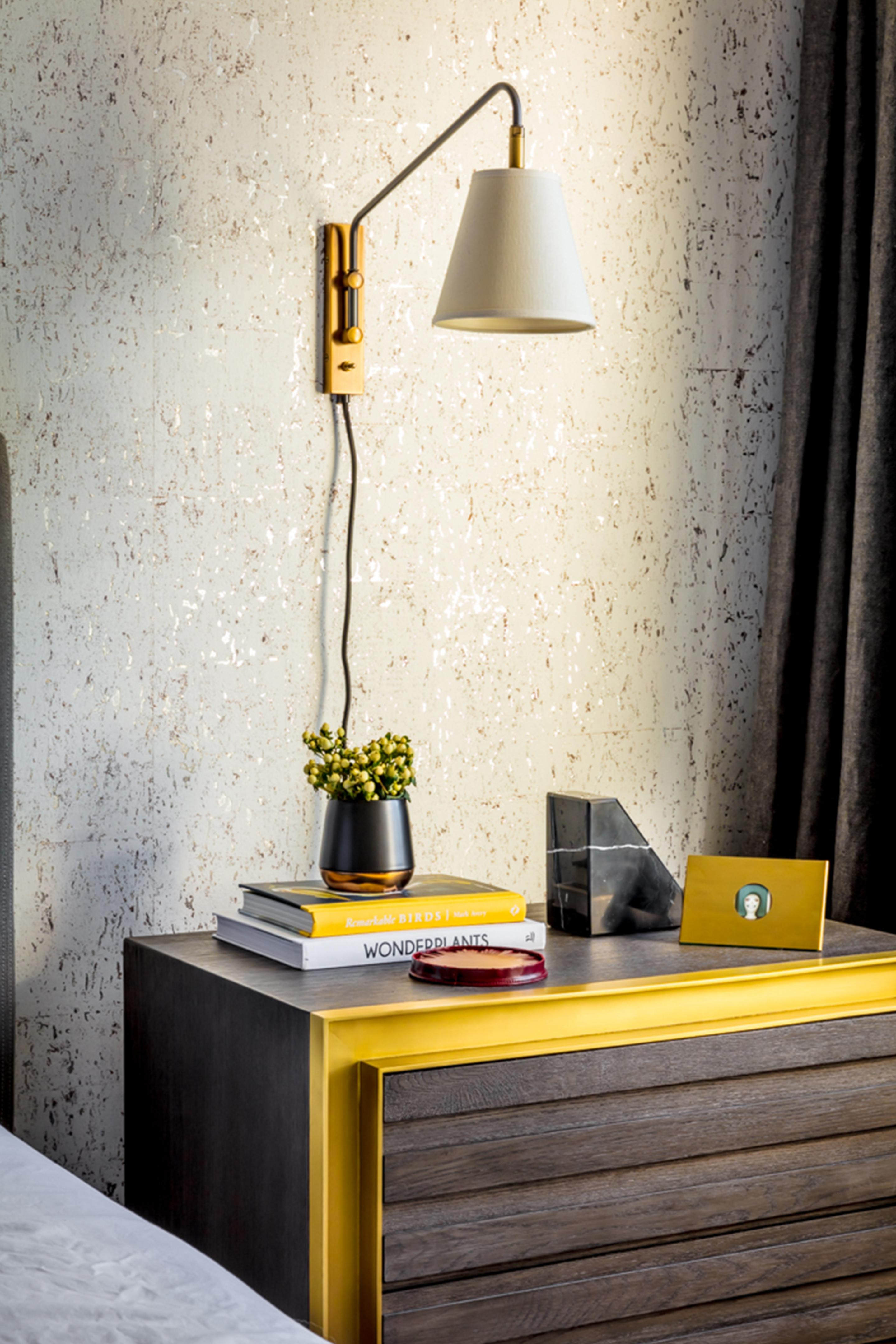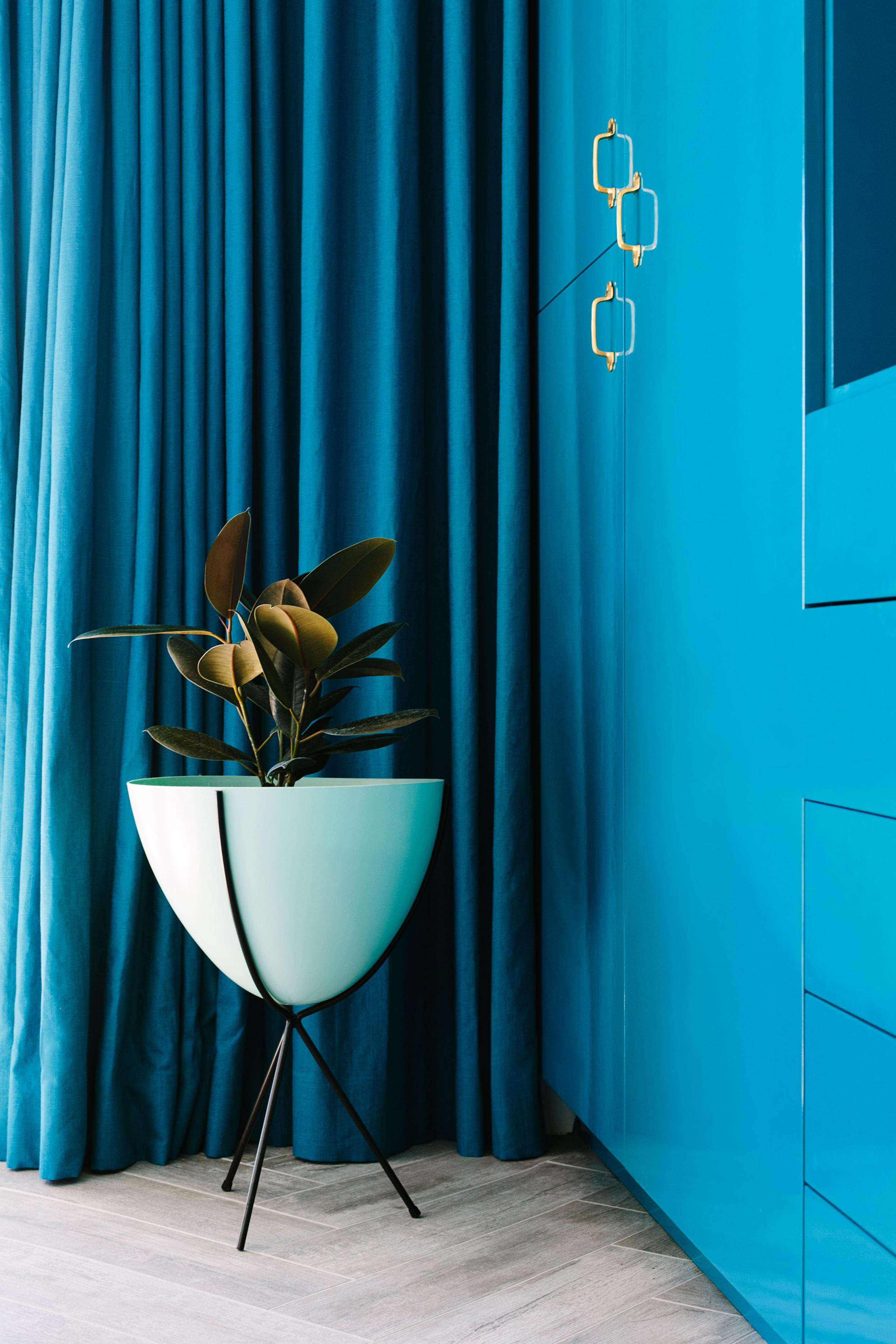 According to the designer, sticking with neutral colors like beiges and grays may feel like the easy way to go, but visually, it falls flat. "It's really easy to make it look bad, because all of those colors, even though people think of them as sort of anti-color, they all have a color temperature, so certain whites will read a little more yellow next to a different white. Grays tend to read a little more purple next to a different gray, or whatever it is."

Murray finds the male propensity to a strictly neutral palette so common that she's developing a process to deal with it. She says, "One of the things I like to do when I'm introducing a guy to color is pick colors that you could almost argue read as neutrals, like deep forest green." When she used dark green on the cabinets in a bachelor's house in the Hollywood Hills, she told her client, "You have plants all around you outside. This color reads like a neutral, but it really does bring in this coziness that you can't achieve when you just have a bunch of neutrals on top of each other." Another color Murray loves is Gentleman's Gray by Benjamin Moore. She says, "It's this really interesting complicated blue gray that's a little bit darker. You pair it with the light grays and the whites and the more tonal things, and introduce it like that. From there, you can start introducing more color with art and accessories."
Color can convey sophistication and a sense of confidence.

From a more psychological perspective, Augustin suggests starting small by painting just one wall so "they see that color does make a difference and it's easier for them to go on and do other walls."
Murray agrees that painting is a great way to add instant depth and drama to a space. "One of the ways that I think is really foolproof is to find a piece of abstract art—or any piece of art—where somebody already did the color palette for you, so you don't have to do the hard work." She advises. "I always get inspired by a piece that I love, the color story, and then a lot of times that will dictate how I design the house. I'll use that as my color palette for the whole house." A piece of modern art by
Craig & Karl
instantly adds color to a home, and the artists' vibrant palette can guide your own color choices.
The artistic duo live in different countries—Craig Redman is based in New York, while Karl Maier lives in London—and they collaborate by passing projects back and forth online. Redman says, "We both grew up on the beach in Australia, and Australia in the '80s was a very bright, very kitschy place, so this probably explains where our obsession with color comes from." Want to start building a room around one of their prints? Maier proposes as a simple first step: "Buy a brightly colored throw and toss it over the couch. That way you'll have a big block of color in the room that the eye will be drawn to, and even better: it's easy to change when you get sick of it."
When you're ready to commit to more than a colorful throw or a coat of paint, look for furniture, lighting and art in colors that work with your new palette. Murray's favorite places to shop when she's designing for a man's living space include
Organic Modernism
,
A + R
,
HD Buttercup
and
Design Within Reach
.