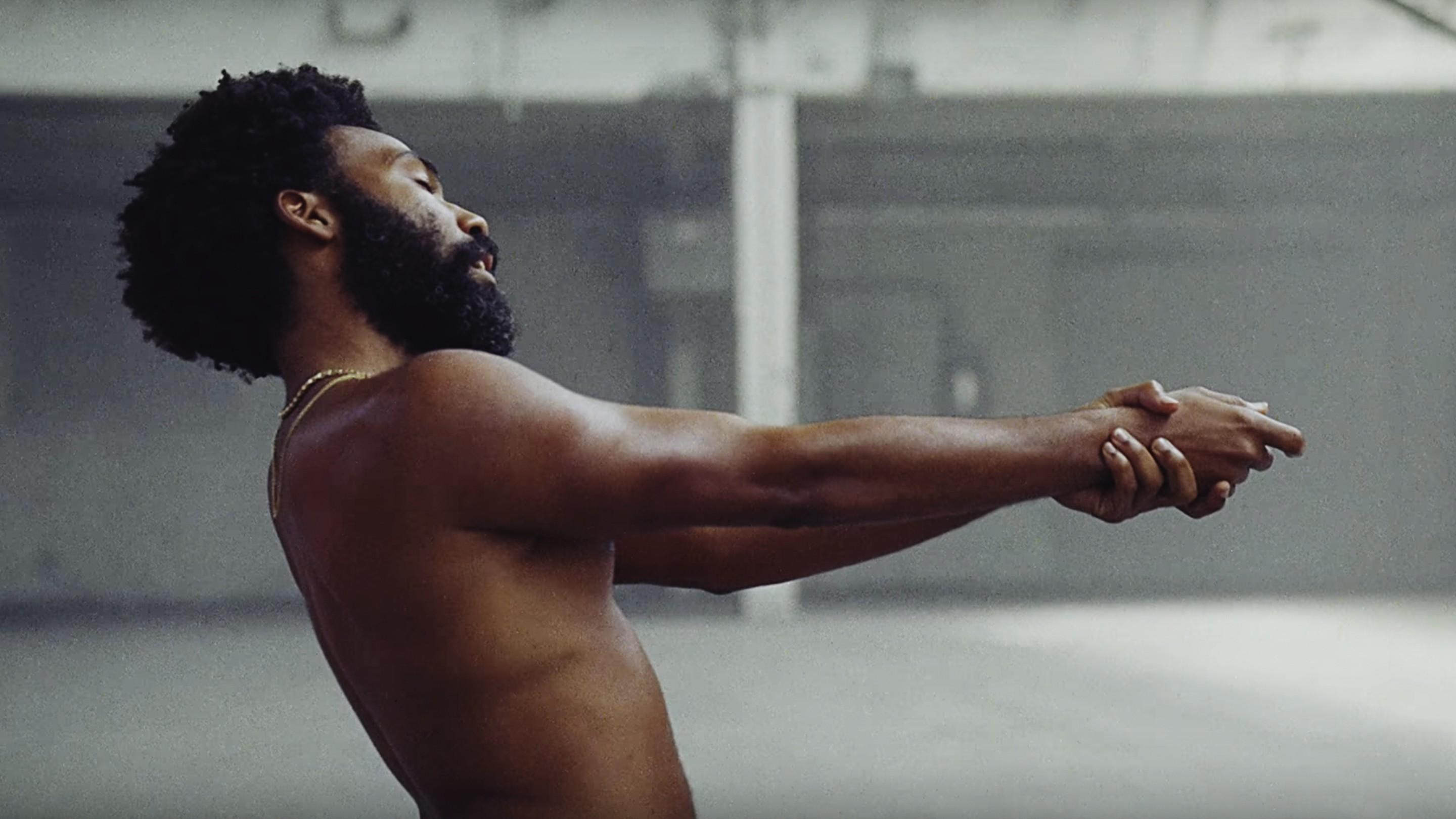 I don't know if there's a correct way to interpret Childish Gambino's "This Is America" video, because holy shit. And with respect to all the random, search engine-motivated online takes that've surfaced since the song and video dropped during Donald Glover's Saturday Night Live hosting gig on May 5, I'm not sure people realize what we really experienced: Donald Glover's complete arrival and takeover.

It's been four years since I've been blown away by the official visual interpretation of a hip-hop record. The last time was "
Never Catch Me
" by Flying Lotus, featuring Kendrick Lamar. In it, two black children—a girl and a boy—dance their way through their own joint funeral, alive in spirit but invisible to the mourning attendees inside a black church. The stoic faces among the deceased kids' family and friends are full of pain and resilience. Yet the children, dressed "casket-sharp," as we sometimes say in the black community, smile broadly as they step, strut and stunt for their own amusement, executing each choreographed step with a joyous freedom black people can only hope we'll all finally feel when heaven opens its doors for us at the end of the hell we've had on Earth, to paraphrase an old D.L. Hughley joke.
And being that it came not long after Trayvon Martin's murderer was finally, expectedly
acquitted
, and very soon after unarmed black teenager Michael Brown was
gunned down
in Ferguson, Mo., the "Never Catch Me" video was a timely, meaningful reminder of what is promised to me and many other people whose complexion is just dark enough to be threatening to America: shade. And sure enough, it was Hiro Murai—frequent director for Glover's FX series,
Atlanta
—who helmed both the FlyLo video and "This Is America."
With this, Donald Glover's cultural takeover of our country is now complete. Nobody's hotter, and nobody else controls the moment, momentum and message like the multitalented Stone Mountain, Ga., native.
Donald Glover is aware of what Kanye West could/should represent today, and he's keen of the black hole that the man who made My Beautiful Dark Twisted Fantasy left behind.

Certainly not Kanye West, who at one time was considered the founding father of a brave new nation of Afro-punks (it was just
14 years ago
, but seems like a million). But now that he's jumped the
chosen-slavery shark
, it doesn't much matter if he's engaging us all in performance art or just giving us front-row seats to his fall from grace. Point being, he's no longer got the Power. And sure, Lamar is more than capable of occupying West's space, but it's not clear he wants West's spot; he might be too far gone on his
own brilliant path
to care.
Donald Glover is different. He's aware of what West could/should represent today, and he's keen of the black hole that the man who made
My Beautiful Dark Twisted Fantasy
left behind. And as we know in America, the law of the land is, "Finders, keepers." (Just ask any nearby Native American, if someone hasn't already called the police to have them
escorted away
.)
We know Glover gets it because he has Childish Gambino flexing in a way that makes it hard to tell if he's showing solidarity with "trap" music, or if he's secretly judging it by using it to tell a story that doesn't even require the song. The first time I saw the video, I forgot to hit the un-mute button on YouTube, and I didn't know I'd missed a thing, but was still overwhelmed by what I'd seen. Then I realized, and turned up the volume. After that, I was convinced that West, unlike the black lives we see slaughtered in "This Is America," no longer matters. And maybe that's what he deserves after playing the
MAGA marketing card
, when there are enough brilliant representations of black excellence that we're all starting to see that the only thing Yeezus saves is himself.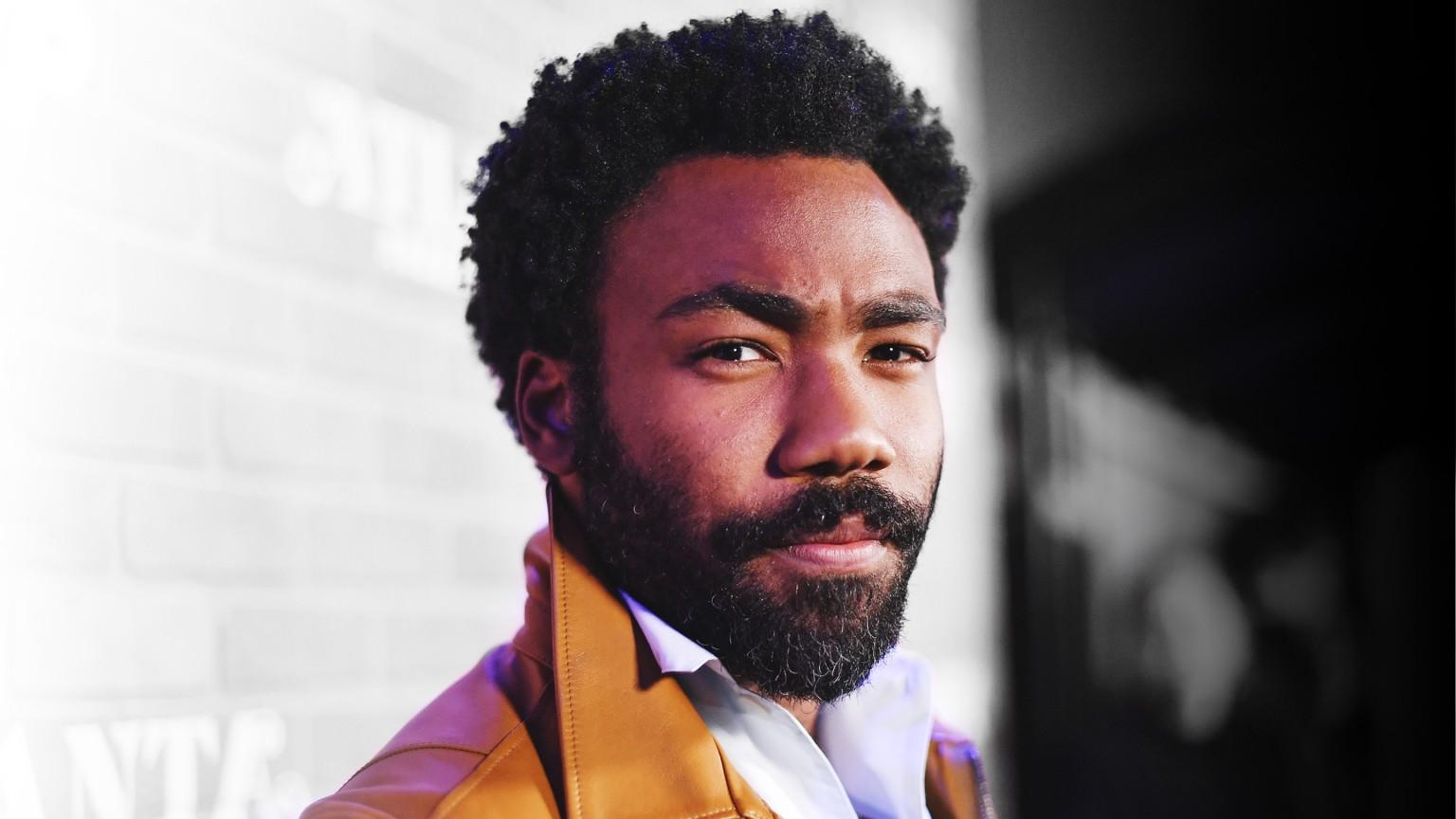 Yep, I saw the hooded rider on the pale horse in the background, while Childish Gambino danced shirtless with uniformed African-American schoolchildren. Yep, I noticed that the dances were a collection of moves performed in viral videos, such as BlocBoy JB's "
Shoot
" dance clip. And yep, I noticed SZA. But I never thought that was Trayvon Martin's father
playing the guitar
at the beginning. I saw Childish Gambino's execution of artist Calvin The Second, and his machine-gun assault of the gospel choir, as the death of the studied forms of music from which trap was born. We, as Americans, and most sadly, the men of Black America, have tricked ourselves into believing that we don't need the arts, so we're prepared to kill it in order to "get the money," and we all dance and brag and threaten and fake our way through a life we don't really control, and don't really—if we're being honest—feel safe inside. That's the all-American trap.
Childish Gambino is a vehicle. Donald Glover has used him to show us how to
swag surf
, in surreal ATL style, in the face of reality. But sooner or later, unlike the Flying Lotus video Hiro Murai also directed, it all catches up to you, as we see in the end of "This Is America," as Glover/Gambino runs frantically from an approaching crowd. Maybe this is his message to America, as told through the signals—dances, guns, facial expressions, etc.—communicated through an unbelievably great video. You can dance all you want, but there's ultimately nowhere to run, and nowhere to hide, not even underneath a MAGA hat.