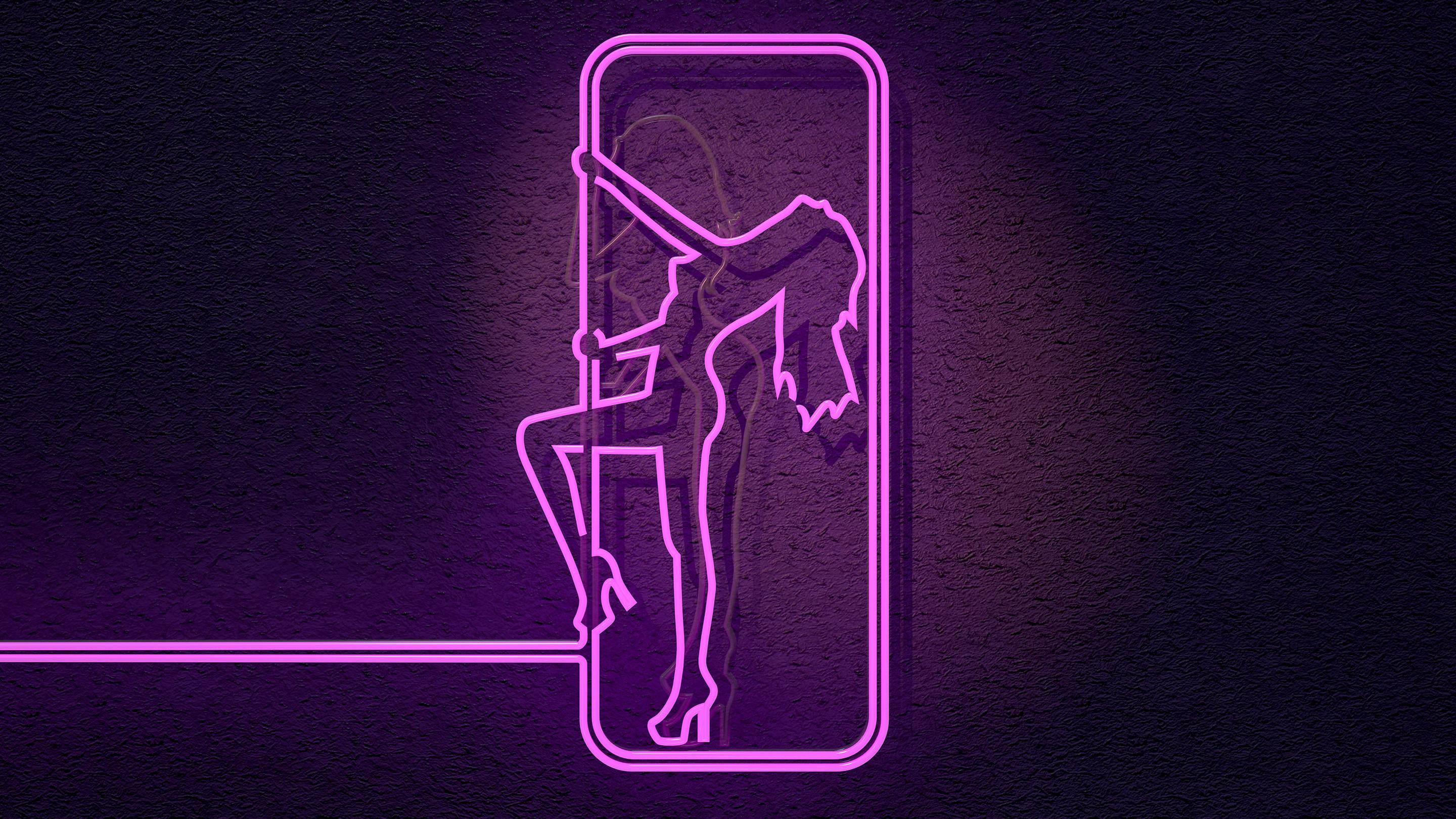 Patrons visit strip clubs to spend money. From coat check to private dances, the expectation of a lavish evening is enough for any visitor to line their pockets with cash. Then why, given the precedent for spending, would the food at these establishments be delivered in a styrofoam box, wonders Kel "Kelz" Chavis? Currently the mastermind behind the menu at Blue Flame Lounge, and his own restaurant, Kelz Kitchen, in Atlanta, Ga., Chavis wants to make both the food and its presentation at the clubs he works at as noteworthy as the entertainment.
After spending seven years in New York for culinary training and a failed attempt as a magazine owner in Atlanta, Chavis found himself back in a kitchen, this time at a strip club. Within two weeks, he asked the head chef if he could experiment with the menu, which consisted of traditional fried bar fare, and developed a set of offerings that incorporated fresh seafood and higher-end items with a heftier price tag. "It almost made me popular overnight," Chavis says. "People would come because they heard or they've seen pictures of the food and they show up and they don't know what it is and they're like, 'Can I have this?'" The last three-and-a-half years at Blue Flame have given Chavis has gained a bit of notoriety for his chicken wings (don't for a second think they're frozen) and his dedication to quality.
Between the dancers, security, bartenders, bar backs and kitchen staff, there are a lot of mouths to feed on a daily basis--sometimes multiple times a day. Beth Esposito, the chef at
Cheerleaders
and Pink Garlic catering in Philadelphia, Pa. keeps the talent in mind when determining the types of meals to offer. "The dancer is your walking marketing tool so to speak," she says. Cheerleaders have a wide array of salads, vegetable stir fry and sushi to give the women who are looking for healthy options, something to nosh on among the steak and burger offerings. They also enjoy grilled chicken and the club's breakfast items. CHef Ena Linares--of Miami's
G5ive
--also makes sure to oblige diners who aren't so into fried foods. She offers lighter options like grilled chicken and vegetables for the dancers at the start of their shift because "when they come to work they don't want to feel bloated."
Chavis' specials at Blue Flame cater towards those who have worked at the club for a while and are looking for something a little different. One of his recent specials, he says, was stuffed tilapia with crab meat. Then, of course, are those who frequent the club for reasons other than employment. A good number of visitors often buy meals for themselves and the dancers, which makes high-end items like seafood and steak bestsellers. "A lot of the food that gets sold, the customer is buying dinner for a dancer," says Leon Legere, chef at The Flight Club in Inkster, Mich. "She also wants the best: 'This guy's going to spend money on me, I want surf and turf.'"
Unacquainted outsiders are frequently surprised when they realize the ingredients Chavis uses don't come from a box and it are never frozen. His chicken wings he buys fresh, washes, and seasons before cooking them. Similarly Linares' chicken tenders come from real--never frozen--chicken breast. She grew up learning to cook from her mother and wants the food at G5ive to feel more homemade rather than fast food. Legere, who has been working in kitchens since he was in high school, is a fan of offering fresh scallops, lobster tail and salmon so fresh you could eat raw. Almost everything in Esposito's kitchen at Cheerleaders is made in-house, including the french fries. In addition, she's working to make the menu more efficient so they're wasting less food. "[If] you put peas in [a meal on] your menu, you've got to use peas on your menu two, three times," she says. "That's how you have to manipulate your menu to make an all-American affair and be cost-efficient with space and inventory."
In a sea of steaks and wings, Linares leverages Miami's multiculturalism to develop her most popular dish: Jerk chicken pasta. The genesis of the meal came from her daughter who had eaten it at a local restaurant. "I was like, 'Who wants to eat jerk chicken and pasta, ew,'" Linares says. But after she slept on the idea, the recipe, which includes a homemade sauce that pairs well with both the carb and protein, began to form in her head. Now, people come from far and wide to taste it for themselves. Offering equally unique and delectable meals inevitably builds chefs a fanbase. Though sushi in a strip club seems bizarre at first, Esposito notes that customers come to Cheerleaders explicitly for a few rolls. Regardless of what club he's currently employed, there's this one customer, Legere says, that he's been serving for seven years. "We have our own little following," he says. "If you end up at a different strip club cooking, you have customers follow you."
Strip club menus don't adhere to a specific theme nor are there any true expectations (or exceptions) when it comes to the food. While this can be a daunting fact, some chefs use this freedom to their advantage. Chavis and Legere let their rotating specials showcase their culinary skills. Linares' sides, like broccoli, rice, macaroni and cheese, collard greens, and mashed potatoes, are a testament to the wide range of palates in South Florida. Esposito, too, likes to offer a little something for all tastes. "When you do do a gentlemen's club menu, as opposed to any other restaurant, there is no basis of dynamic, meaning a mexican restaurant sells tacos, a seafood place sells fried shrimp," she explains. "When you start turning into a gentlemen's club, it's across the board: We have tacos, we have sushi, we have fried rice. It's almost like an international menu."
The strip club culinary circle is small and connected, these chefs say. Legere goes to other Michigan clubs to see his friends, who also work in the kitchens there. It offers him the chance to get a firsthand look at what other spots in the area are serving--and how he can top it. "I see what other people are doing and I want to be better than them," he says. "I've seen dumpy places, I've seen places where you get a microwave pizza." On The Flight Club menu? No pizzas in sight.