Famke Janssen is best known for her roles in the X-Men, James Bond and Taken franchises, but these days, the actress is more interested in taking on projects with a personal slant. Her latest film, Asher, is a slow-burning drama about an aging hit man (portrayed by Ron Perlman). Janssen plays Sophie, a woman who falls into a relationship with Asher while she's dealing with her mother's decline into dementia.

The movie, out now, has similarities to a lot of other stories about hit men forced to reconsider their vocation, but it's also very much about what it means to watch a loved one deteriorate. Playboy talks with Janssen about her connection to the film, her love for documentaries and her upcoming Netflix series Central Park Five, debuting in 2019.

---
What did you find compelling about this story?
It actually was the relationship of my character, Sophie, with her mother—and that's related to the dementia aspect. We lost my acting coach of 30 years this year to dementia, and I saw firsthand what that entire experience is like. I knew from the moment that I read the script that this was written by somebody who must have had that experience with somebody close to them. It just rang true. It was heartbreaking. That was really the only reason.

I was going to ask if you'd done any research on what it's like dealing with dementia.
I lived it. I knew him for 30 years, and he was like a father figure. I'm very close to his wife. We were friends. Very, very close friends. I've seen the entire journey and what she had to go through and what he had to go through, obviously. It's so hard. The moment I read it, I thought, "I have to do this movie. I understand this woman. I understand the relationship. I know what that's like, and I just have to do this right now." In terms of the rest, we've all seen movies about hit men and whatever. But what makes it unique and special to me is the connection between Sophie and her mother—or the lack of connection, at times.
The 'Homecoming' star tells Playboy about his Barry Jenkins pitch, black love stories and Tom Hanks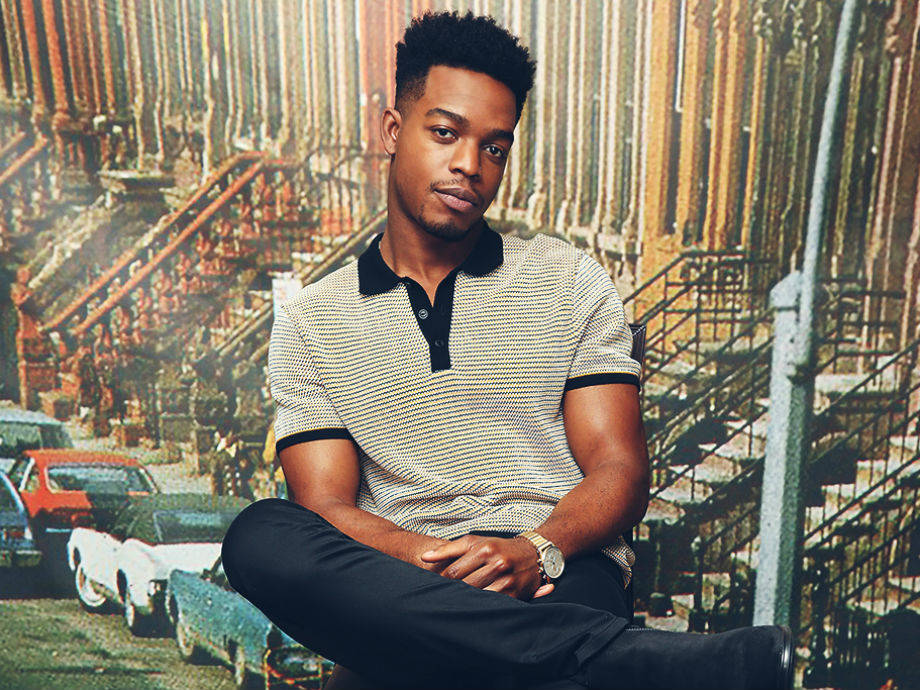 Do you have a sense of why moviegoers are so obsessed with stories about hit men?
In general, I think people like to watch movies as escapism, where they can put themselves in another world that they don't live in. They get to escape their own reality. And, of course, it's always much more fun to escape into a reality that puts them in situations they would never find themselves, like with hit men and guns. It's hard for me to place myself in that because those are not the types of stories I'm necessarily into. I watch a lot of documentaries. That's my personal preference, but for a lot of people, I think this is exactly something that hits all those points.

What have been your favorite documentaries this year?
There have been so many! I thought Won't You Be My Neighbor? was incredible. Three Identical Strangers was just mind-blowing. I thought Free Solo was beautiful. There's a movie I just saw called Minding the Gap that's on Hulu that was done by a skateboarder, and it's beautifully shot and very moving. That's really my obsession, is documentaries. I watch them incessantly. Truth is stranger than fiction.

Have you ever been asked to narrate a documentary?
No! I wish. I'm totally available, should anybody want to hire me. I think it's sort of a secret that that's my passion. I just worked with Ava DuVernay, and she remarked on it. She had never met anybody who watches as many documentaries as I watch. Generally, people don't seem to know that because I don't talk about it that much. And there are so many documentary series available now—The Jinx, Making a Murderer, The Staircase. I'm obsessed. I don't know why, but I find them utterly fascinating.

I can't have the perfect director, the perfect script, the perfect part, the perfect location. I usually get to pick one or two of those things.

What made you say yes to being part of Central Park Five with Ava as director?
I can't think of one reason not to be. That was one of those dream jobs. Ava DuVernay is just incredible. What a role model to have today for us women in the world and in the United States. She really—wow. That was the main reason. But what it was about as well. That was a documentary [The Central Park Five] I had also seen when it came out years ago. The injustice and the fact these poor, young kids had been in jail for that long, wrongfully convicted with all the politically mayhem that came with it. Lives were destroyed. It was something I was very aware of already. When it came to me, it was a no-brainer. I wanted so much to be part of that. It just came out of the blue, last-minute, and I had a meeting with Ava here in New York where I live—and where they were shooting it—and two days later, I was on set filming.

That's quick!
Yeah. That seems to be the way my life goes. I feel like other actors get months of preparation. I always get thrown into a project very last-minute, and then all of a sudden, I'm there. They're all based on real people in this case, so it was very interesting. And just an incredible experience.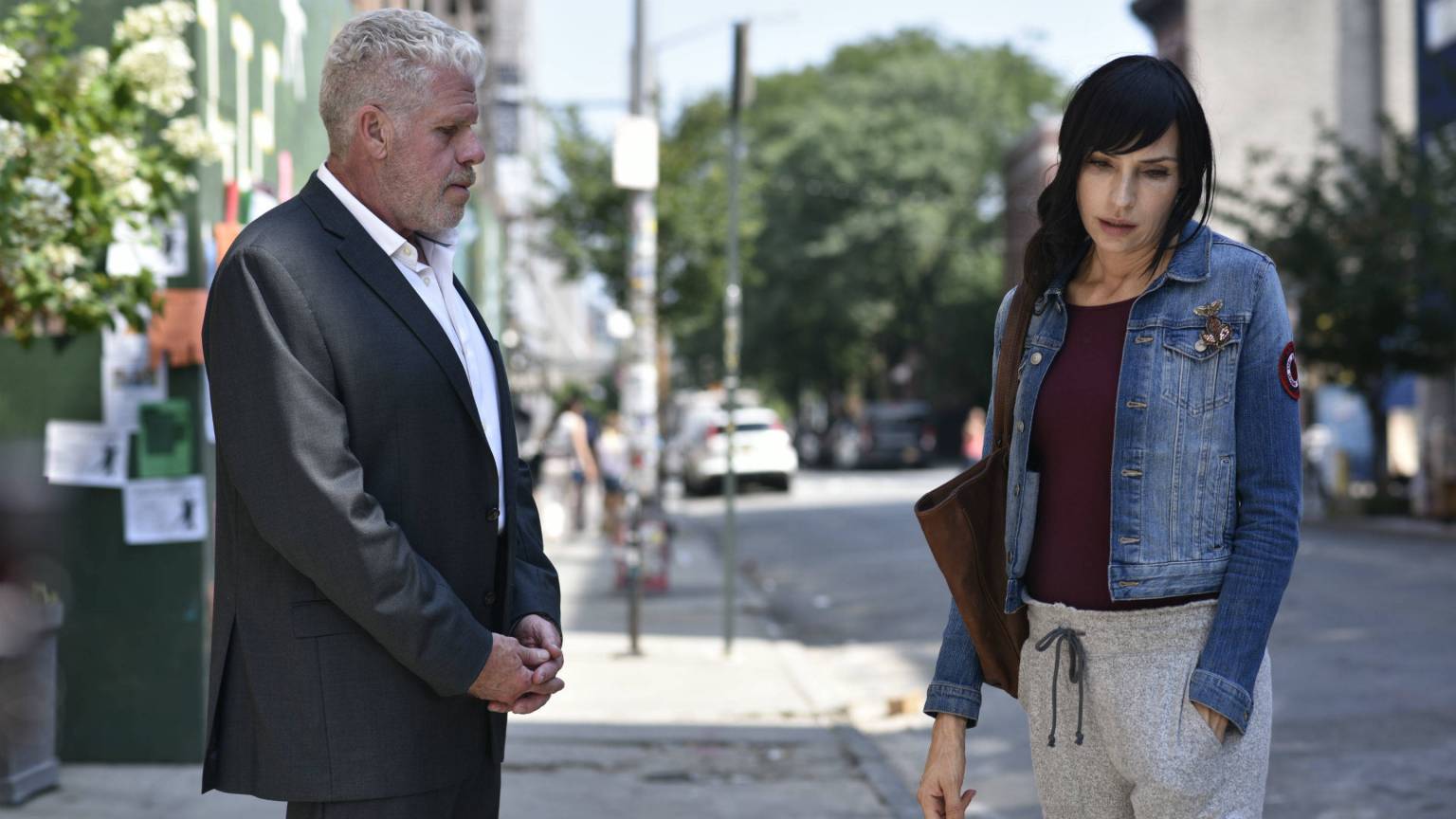 Is it especially gratifying to be part of a project that could have an actual social or political impact?
Yes. Especially in this case because I think New Yorkers, especially those who have lived in New York a long time, have heard of this story. It was a very big deal in the late '80s when it happened. For the few people who saw the documentary—because obviously documentaries have a much smaller audience—they knew. But the world, I don't believe, is as familiar with this. Just in talking to people and getting a sense of what they know and don't know. The show is for Netflix, and that many viewers is going to change all of that. It's a very important moment in time that this story is going to be shared and seen by so many people.

Generally, is there something you're looking for in a role or project right now?
I don't think I'm one of those actors who gets to check every box. I don't get the pick of the litter. I can't have the perfect director, the perfect script, the perfect part, the perfect location. I usually get to pick one or two of those things. And sometimes, when you're lucky, it's much more than that. But most of the time, I find one. Like with Asher, I said, "I have to play this part because I know what Sophie is going through, and I can relate, and [dementia] is a topic that people need to know more about."

With Central Park Five, there were many reasons I wanted to be part of that, like I said. With Ava, the fact that this injustice happened—and now more people will know about it—a wonderful cast, filming in New York where I live. That's one that checked every box. But it depends per project. Sometimes it's a director I really want to work with. Years ago, I worked with Robert Altman and then Woody Allen. Those are cases where you go, "I don't care what it is! It's Robert Altman. It's Woody Allen. I need to work with them."

I knew from the moment that I read the script that this was written by somebody who must have had that experience with somebody close to them.

A few years ago, you spoke out about not being cast in the new X-Men films while several of the older male actors from the original movies were. Are you still concerned about how Hollywood treats older female actors as opposed to their male counterparts?
I think it's been well-documented. We've all talked about it at length, about how Hollywood works and how it's run. I think we are seeing changes happening. We're seeing more women behind the camera. We're seeing really positive things happening, so I think we should keep focusing on that and making sure attention is paid. It's now something that's out in the open, whereas years ago, people didn't think about it. We, as women, thought about it, but it wasn't discussed in a way that everything is now.

This year has been an eye-opener for so many people about how women are treated in the workplace, no matter what the vocation, no matter what area of life, no matter what country we're talking about. It's part of the zeitgeist now, and these are the moments when change can happen. And I'm hoping those changes will continue to happen.

The awards-buzzed star of 'Can You Ever Forgive Me?' discusses his own path to forgiveness