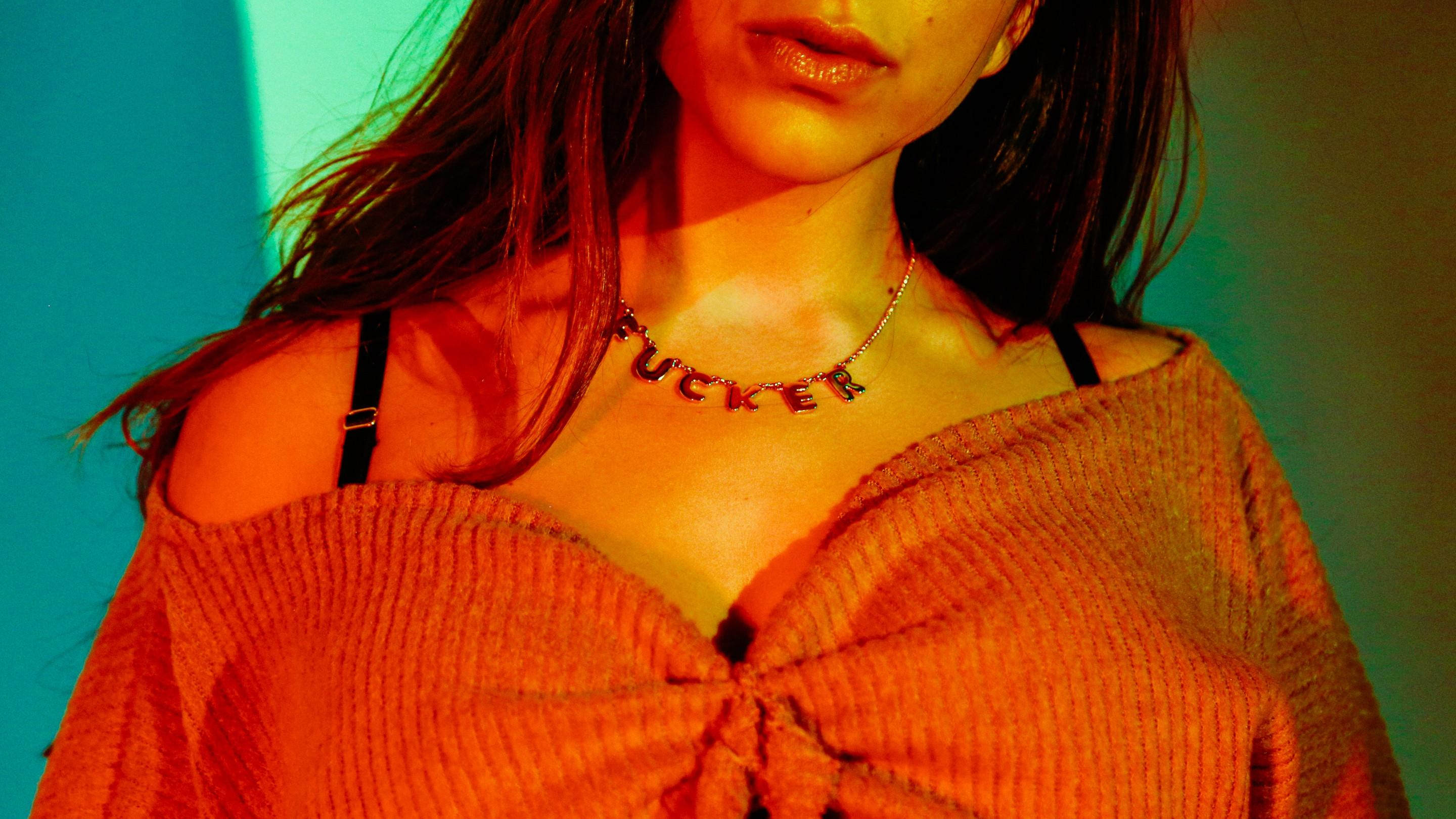 Forget Camming. Adult Entertainment Is Taking Over Snapchat
Written by Lina Abascal
Photography by Evan Woods

Published on

April 09, 2018
There is a phenomenon that occurs in Los Angeles. The weather rarely changes, and the days are seemingly both long and short—padded with hours of gridlock traffic no matter where you are going. It's almost as if no time is passing at all. This may be why Lena Nersesian, 26, seated next to me at Soho House West Hollywood, can't remember the date she made a life-changing decision. Or maybe she's just been busy.

The five-foot-one Glendale, California native doesn't draw many stares, though we are at a hush-hush type of place. She arrived in an old sedan wearing a stylish ensemble she immediately let me know was just "some random shit from Amazon." A few guys at a booth inside only notice her when she walks by them, b-lining for the bathroom. I can hear them try to figure out who she is—they're positive she's somebody. At internet celebrity-filled house parties, rap concerts and on Melrose Avenue she gets stopped for photographs by young men and women alike. But those fans hardly make up a percent of her one million YouTube subscribers and more than a million Instagram followers. Nersesian, to be clear, is a social media star of the newest kind—newer than YouTubers and newer than Instagram influencers. She is one of the top models in the world of premium Snapchats.

As the name suggests, the concept behind these accounts is to charge followers a premium to access special content privately. Utilizing Snapchat, which is otherwise free to the public, in this way is her bread and butter.

The date that she started a premium Snapchat account finally comes to her, and it was nearly a year and a half ago. In 2016, Nersesian was making less than $40,000 a year working at Arsenic, a Snapchat-only publisher that focused on sexy content and organizing model takeovers. Using growth-hacking tactics that included building partnerships and cross-platform promotion, she grew the Arsenic Snapchat—and simultaneously using the same tactics and contacts, her own personal Snapchat—to very sizable followings.

Like most entrepreneurs, starting her own business was born from being tired of the day in and day out 9-5 (or in her case 9-midnight) hours working for someone else. After thousands of ignored messages on her own Snapchat asking if she offered "a premium," she looked into the concept and "realized the amount of money [she] could be making would be stupid to ignore."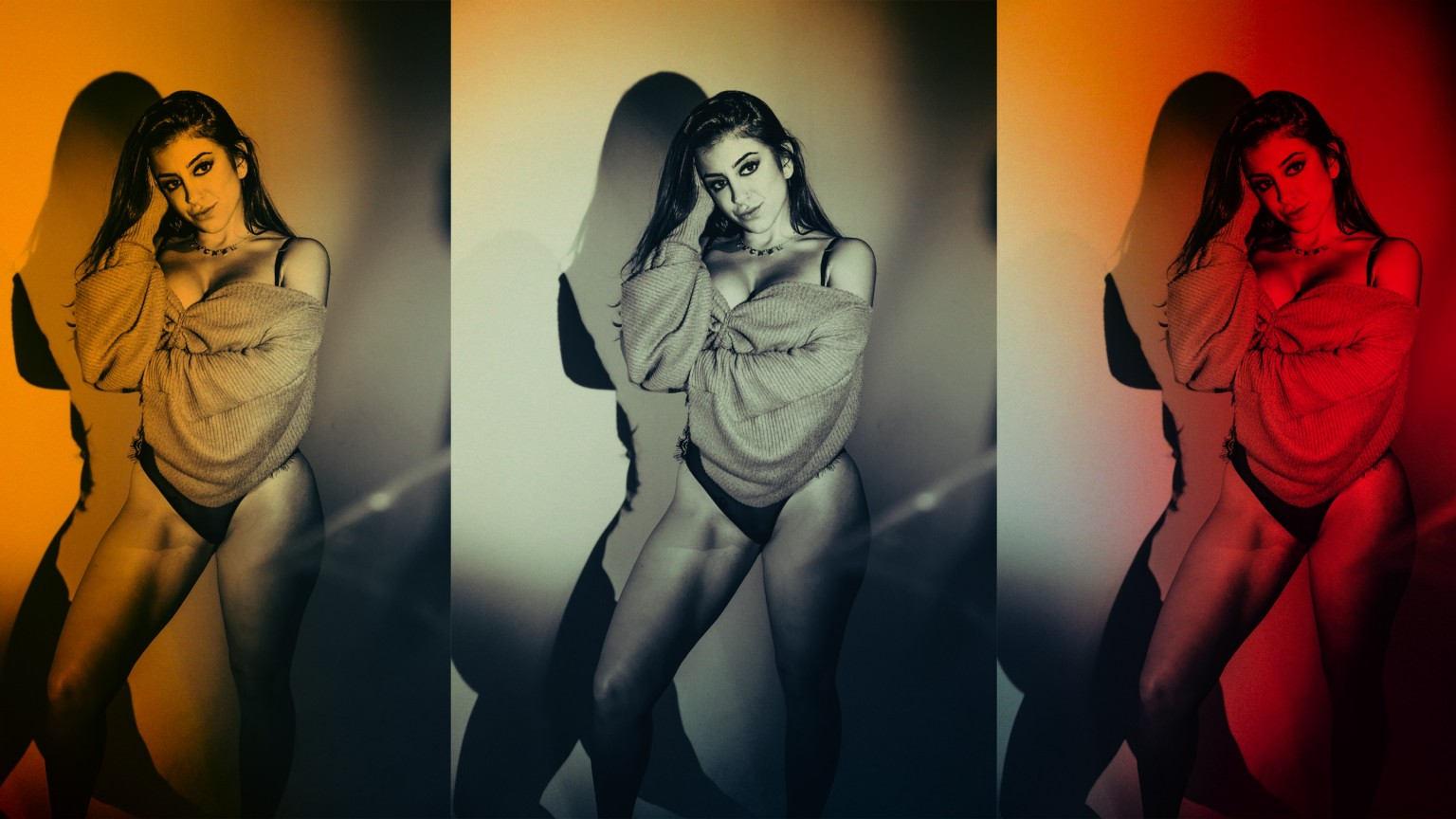 Beginning with "tame" and "self-conscious" nude photos and short in-shower videos, Nersesian has come a long way in the past year. Her content has progressed from full-frontal nudity to masturbation to sexual acts with her boyfriend, and has recently escalated to three and foursomes involving her boyfriend and other women. Since posting the recent threesome content on her account, Nersesian says she has discovered a new sense of commitment to her work. "Now I'm trying to be more tactful," she confesses. "I made more money on the threesome day than the day I launched, and when you launch is when you make the most money. Now I want to grow the site, bring on new girls, do a relaunch on the website because now I'm more excited to run it." An average day of creating premium content, which lives within the "story" feature of Snapchat, takes her around 30 minutes to two hours (if you count hair and makeup prep time). She promotes her premium with teasers on Twitter, which allows explicit (even pornographic) content, and often links to the website to subscribe on more safe-for-work networks including Instagram. Her non-premium, free Snapchat is still primarily where she recruits paid subscribers from.

While she won't explicitly state her monthly earnings, it isn't hard to do some mental math guesstimates. A monthly subscription to her Snapchat is $30, and she has more than two million combined social media followers. Even if one-tenth of one percent of them subscribed, she would be close to banking three-quarters of a million dollars a year. That isn't including the percent she takes from the models operating under her on her platform, of which there are currently two, a former Arsenic co-worker Emily Rinaudo and mainstream porn star Karlee Grey. "You can make 10 percent of what I make and still be really comfortable," she said about girls with smaller followings looking to make a name for themselves in the space.

This is the American Dream. This is the four-hour work week.

Despite how much she has popularized it, Nersesian didn't invent the premium Snapchat. Companies like Bae Snaps, Inked Snaps, Nudiez.tv and Snap Babez offer services for those looking to get in on the new business model. Each site lists between six and 12 featured models and is actively soliciting applications, but the total number of active premium Snapchat models is impossible to say.

This is the American Dream. This is the four-hour work week.

Before taking the plunge, Nersesian considered using one of those sites or similar, but was immediately disinterested after doing her research. The companies were mostly owned by men and took close to 50 percent of the models' earnings. She claims one company she looked into even had the models living in a
Real World
-esque house together, which felt "pimp-like" and far too similar to the controlling, long hours she had kept at Arsenic. Fifty percent is a lot. And that's before self-employed taxes. Models have to bring their own audiences, create their own content and promote themselves. While the content may be in 10-second increments and disappear after 24 hours, the residual results can affect the rest of their lives, but tempted by promises of easy money, no overhead and less administrative work, many models opt to work with one of these companies.
If you're familiar with Snapchat, you can only imagine how granular and manual the premium subscription process can become at a large scale. If you're not, imagine this. Every time a customer subscribes to Nersesian's Snapchat via her website
Lena's Plugs
, she receives an email with the customer's username and manually adds them as a friend. Her online system remembers the date they subscribed and auto-renews them every month unless they cancel. If they cancel, she has to manually remove them. She also warns subscribers that if they screenshot her content (at the risk of redistribution), they will be deleted, though she admits she often gives a warning first. If delays occur in these exchanges, you can only imagine how much back and forth communication can occur. Even third-party subscription and payment processors can't bypass these inconveniences, it's all on the Snapchat side.
Even the antiquated system she currently uses cost a pretty penny. A silent business partner she met through Arsenic built the website and payment processor for Lena's Plugs and continues to take an undisclosed but in her words, "fair," cut of her profits monthly.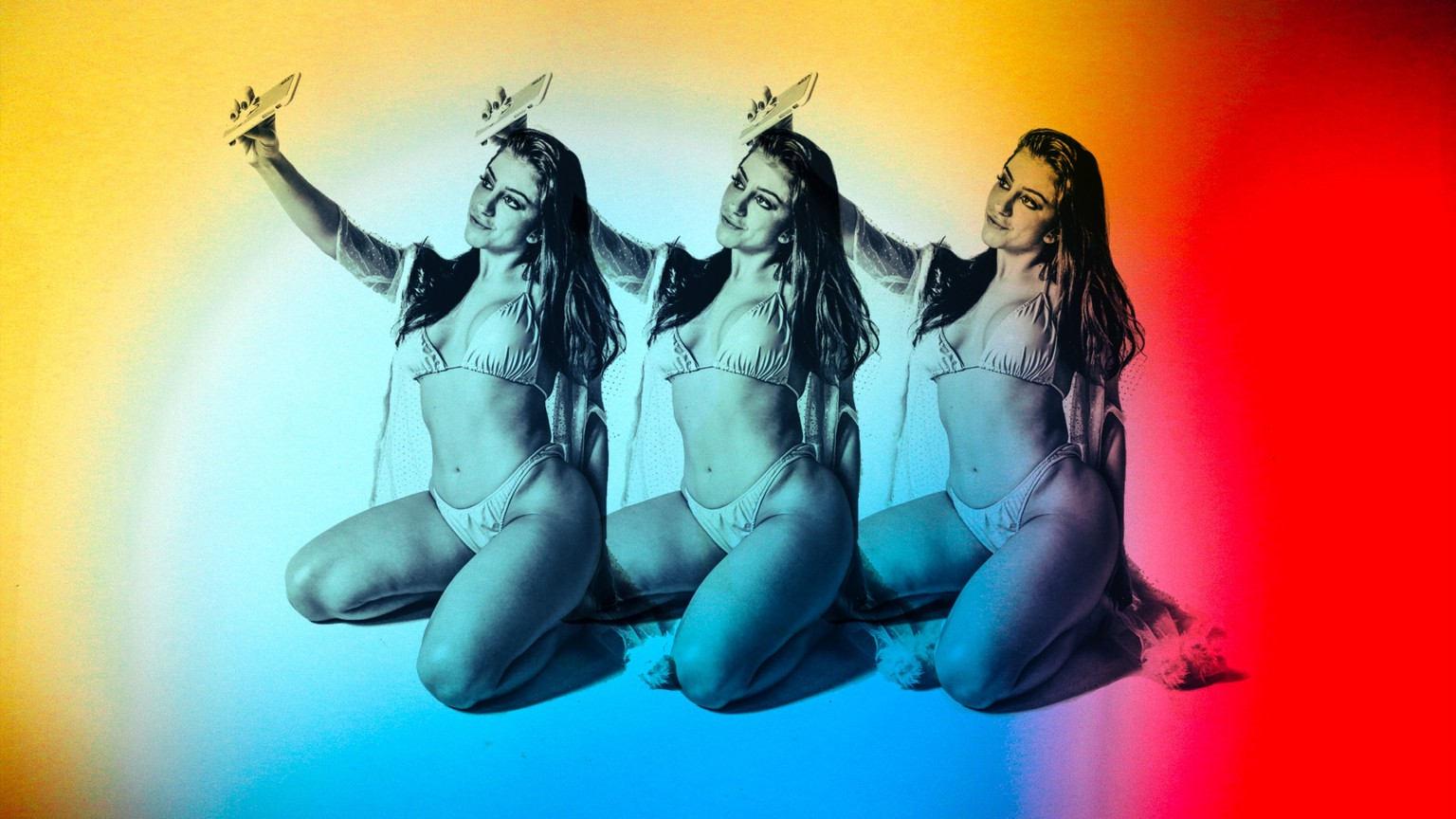 Household-name payment processors like Paypal and Venmo strictly prohibit the use of their services towards purchases like premium Snapchats. Paypal explains in their terms of service they do not support the purchasing of "sexually oriented digital goods or content delivered through a digital medium. Downloadable pictures or videos and website subscriptions are examples of "digital goods" while Venmo states they do not condone payments towards "pornography." In fact, Nersesian and the other models on Lena's Plugs often violate Snapchat's terms of service. Under the Adult Content section of their Terms of Service, Snapchat clearly states they "prohibit accounts that promote or distribute pornographic content," though what is defined as pornographic is not explained on their website.
Lena is aware of these terms and knows that her distribution method could be yanked from under her at any time. But can Snapchat really afford to care? More than a year has passed since the introduction of competitor (though much more vanilla) Instagram Stories, and it's
outperforming
Snapchat by more than 100 million unique users a day. And a recent Snapchat update in February seems to be universally hated by users for making it more difficult to search for stories. A viral change.org petition
collected
1.2 million (and counting) signatures demanding that the redesign be rolled back.
For now, her and who knows how many other premium Snapchat models will live to post another nude (or foursome video) in peace.
With the risk of getting your Snapchat reported or your account even banned, why bother with such a volatile platform? Cam sites like My Free Cams or hundreds of comparable adult video chat sites have existed for over a decade and are a staple of our modern internet. For Nersesian, the draw to Snapchat was the temporary nature of the content, the lack of a third-party taking a cut, and the lack of live or one-on-one interaction with her customers.
I'm not looking for an exit strategy. This can be taken from me at any second. I know the party is going to end, and I need to be prepared for that.

Stephanie Michelle
, an online creator in the anime and cosplay community with an Instagram following nearing 200,000 has a premium Snapchat. For her, Snapchat makes sense because of the combination of the temporary content and customizations her artsy leaning audience loves seeing (built-in filters, editing abilities, Spotify integration).
Laura Lux
, an Australian DJ turned Twitch streamer living in Los Angeles, also engages with her following via a premium Snapchat. Lux was approached by a management company that works with creators with sizeable followings—she's hit more than one million Instagram followers. They suggested a premium Snapchat promising numbers Lux, who had done nude modeling in the past, "couldn't refuse." Unlike Nersesian, both Stephanie and Laura maintain their subscriptions and payments via Patreon. The online platform, geared towards getting creators of all kinds paid by their fans, or "patrons," was launched in 2013 but has risen to mainstream popularity in the last year. It wasn't on Nersesian's radar until very recently. She said she would have considered using it in lieu of building her own website had she known, but is glad she handles everything in-house.

Both Stephanie and Laura attribute nearly all of their total monthly income to their Patreon earnings, despite their sizable difference in followings. Private, NSFW Snapchats are just one of the many paid premiums they offer via subscription to their hundreds of patrons. They also include blogs, signed merchandise and exclusive, non-explicit content.

While premium Snapchat models using Patreon are escaping the 50 percent cuts taken by the professional management companies, they are subjecting themselves to not just the terms of service of Snapchat, but Patreon and their payment processors too. Patreon, which recently updated their terms of service around adult content, makes themselves more clear than Snapchat, stating "you cannot sell pornographic material or arrange sexual service(s) as a reward for your patrons." Where premium Snapchat accounts live in this grey area remains unclear. Laura, who only posts topless photos isn't worried about ever rocking the boat with Patreon or Snapchat. Stephanie, who does nude striptease shows twice daily, loves the "community vibe" of Patreon and the ease of Snapchat but would be open to "adjust her content" or even "look elsewhere" if her premium content wasn't welcome on either platform.
---
As it gets cold outside, Lena finishes up the full English breakfast she ordered and gets ready to head over to Karlee Grey's house to make a YouTube video for sex toy company Adam & Eve. It's one of the first of hopefully many paid branded content projects she wants to layer into her work.

"I'm not looking for an exit strategy," Nersesian explains proudly. "This can be taken from me at any second. Right now, this could be the height of my career as a public persona. I know the party is going to end, and I need to be prepared for that. This is the high. I need to be prepared for having a normal life. I haven't really thought about what I'd do. Maybe I would go back to school, I could see myself in 10 years being a marriage and family therapist."

I can tell from her excitement that this is only the beginning for her. Whether it's Snapchat or somewhere else, naked or not, millions of eyes are ready to watch her until she's done putting on a show.