Sundown in Los Angeles. A battered maroon Buick is parked near a rocky, industrial train yard. Showing off his physique through a tight white tee and $500 jeans, Frank Grillo emerges from a photo studio, his hair perfectly coiffed. Fake abrasions rough up the contours of his face. He's holding a pink cocktail. Everyone notices.

Hopping onto the roof of the car, Grillo thrusts himself into an action-hero pose. This comes naturally to him. For a moment it looks as though he's about to hurl a battle cry into the night sky. Instead, he launches into song: "
It's raining men! / Hallelujah! / It's raining men!
"
"Do it again!" a crew member encourages.
"Fuck no!" Grillo replies, grinning. The crew bursts into laughter.
This is my first glimpse of the martial-arts enthusiast who has become one of Hollywood's most dependable and in-demand action stars. The actor has been the muscle in such films as
Warrior, The Grey, Zero Dark Thirty, End of Watch
and two
Purge
outings, as well as on television in
Law & Order: Special Victims Unit
,
Prison Break
and
Kingdom
. He stars in the highest-grossing film ever released in China,
Wolf Warrior 2
, which catapulted him to international stardom. "I'm famous in China," he tells me. "Like, famous like Brad Pitt is famous here. In fact, if you were to ask Chinese people who they want to meet, Brad Pitt or me, they would say me." He laughs.
This April he'll briefly reprise his role as Crossbones in
Avengers: Endgame
, a tentpole blockbuster that, among Grillo's credits, follows the bare-knuckle-fighting indie thriller
Donnybrook
, in which he plays—in his own words—"pure fucking evil." And while
Endgame
is likely destined be the box-office juggernaut of 2019, Grillo's views on the superhero genre might surprise you. "I've never seen all of the Marvel movies. I've never seen
The Avengers
. I've never seen
Thor
. I've never seen
Iron Man
. I could give a shit about it. I could care less about fucking superheroes. I like little movies."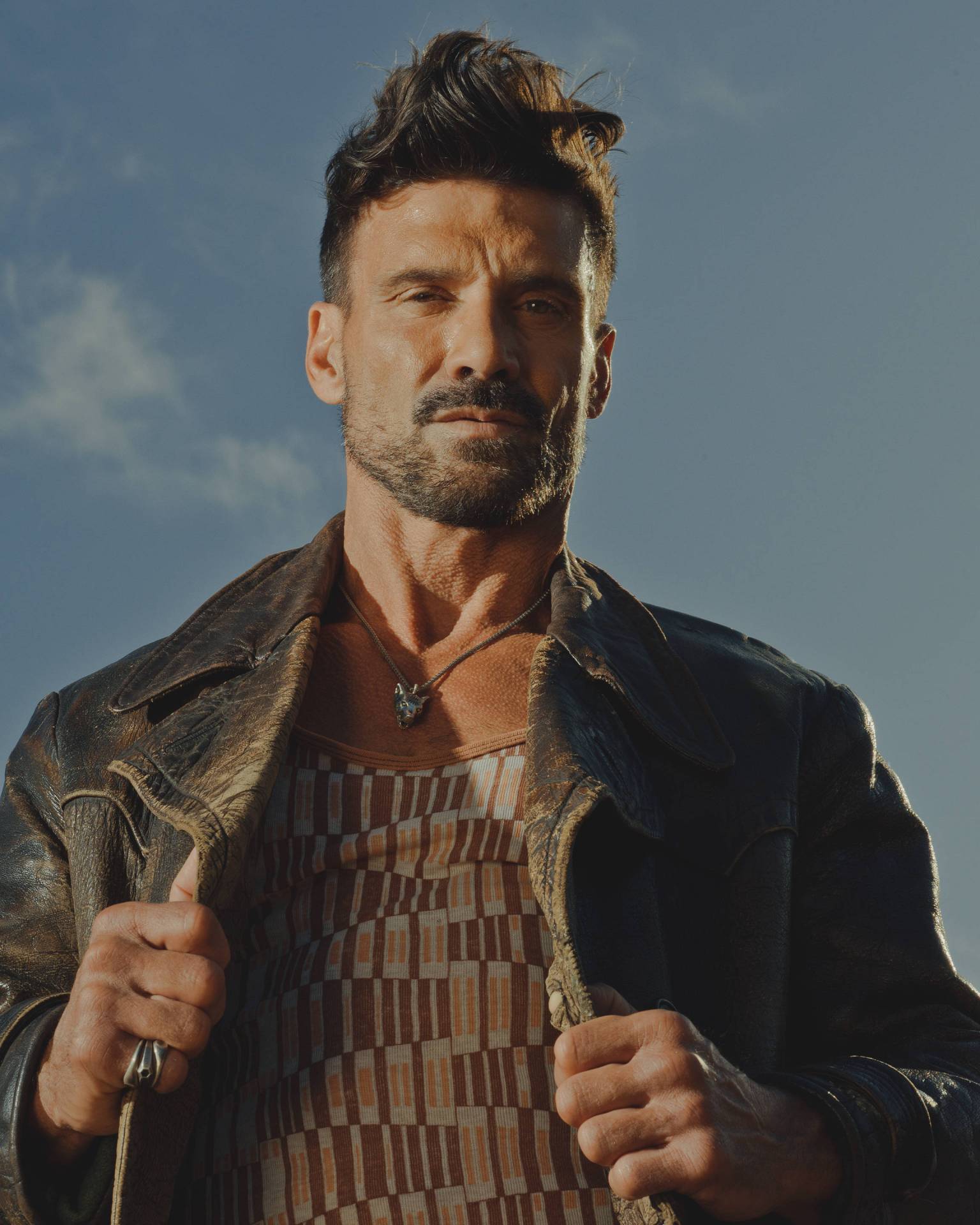 If we're to trust IMDb, Grillo is currently attached to no fewer than nine films, at least five of them expected this year. But his Netflix docuseries,
Fightworld
, released in October, may be his most compelling work to date. In the five-episode study of fighting cultures around the world, viewers see another side of Grillo, his temperament far from that of the brawny tough guy filmmakers hire him to be. Although he occasionally spars with the series' fighters to absorb their styles, Grillo spends most of his screen time observing both male and female athletes. Overall,
Fightworld
is an exploration of masculinity and strength at their most controlled and recognizable.
Over drinks in downtown Los Angeles after his shoot, the actor reflects on channeling a
Fight Club
–inspired sex symbol for
Playboy
, of all publications. "I love going outside my comfort zone, and the shit we did today was wacky," he says. "You know, I like that. It's all good. I'll tell you what: Getting older and doing a lot of work on myself, and watching my kids grow up and becoming more well-rounded human beings, I don't judge things anymore. I don't judge myself. I don't judge other people, because everybody's on this journey."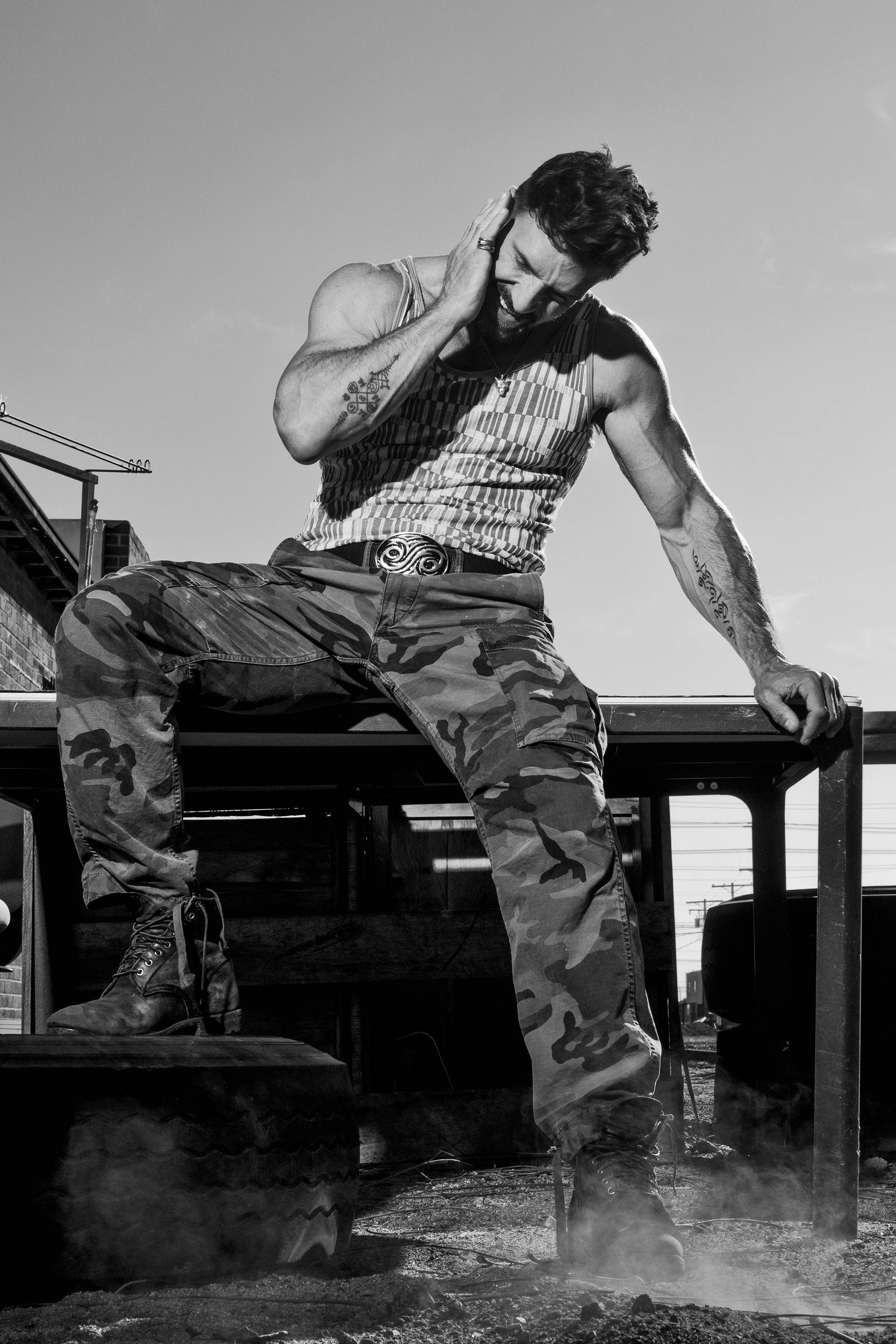 Grillo, who turns 54 this June, says he "coasted" through the midlife crisis of entering his 50s. He gives Liam Neeson credit for "clearing the path for the older action hero," but Grillo's physicality is all his own. "Every weekend, I get on my dirt bike. I go into the mountains. I ride like I did when I was 25," he says. "I'm in the gym every fucking day. Until my body shuts down, I am what I am."

That declaration leads me to ask about his on-set drink choice. It turns out the mystery pink tipple was Whispering Angel rosé—not exactly the juice one would expect a brooding Bronx-born actor to order. But what's considered masculine these days, anyway? Grillo recognizes it as a point of contention in this cultural moment, and he doesn't shy away from addressing it. "I drink rosé all the time," he says matter-of-factly. "I get facials; I drink rosé. I need balance. What am I going to do, walk around with boxing gloves around my neck?" So it's no surprise when, half way through our interview, Grillo becomes distracted by a pink concoction a server is hovering by with. "What are those things? What's in it?" He asks. The server explains that the drink is called a "Pretty and Basic," a rosé and strawberry-based cocktail. "Yeah, yeah, that's my kind of drink." Grillo orders one without hesitation.

A regular at L.A.'s boxing gyms, Grillo put his love for fighting to use on Kingdom, DirecTV's
MMA
series that ran from 2014 to 2017 and co-starred Nick Jonas as Grillo's closeted son. In the penultimate episode, Jonas's character comes out to his father, which leads to tragedy. Sexual orientation isn't a talking point on
Fightworld
, and in the real world openly gay male MMA fighters remain scarce. I ask Grillo whether MMA should be more welcoming of LGBTQ people and if he encountered any closeted fighters while filming
Fightworld
. "I don't think we're at that place yet, which is unfortunate," he says. "There might be a few, but it's still a hypermasculine, hyper-macho thing. I'm sure there are more than we know of. It's not something anybody walks around waving the flag for, you know?"
Grillo recognizes the necessity of visibility, however. He says he lost a friend to AIDS, and he has always been surrounded by gay men in his personal life. "My kids' godfather is gay. My favorite couples that my wife and I go out with are gay guys. They've been friends of ours forever. They have kids; we have kids. I've had friends come out early in their lives; I've had friends come out after they were married." He goes on: "I have three sons. If any one of them told me they were gay, I would be like, '
Good
, that's great. Okay, you're gay. Big fucking deal.' Like that shouldn't even be an issue. That's like saying 'I'm Italian' or 'I'm Irish.' Even my
goomba
father, who's now 75 years old, loves my gay friends, and my gay friends love him, you know what I mean?"
It may be surprising to hear Grillo speak so forcefully in support of a group not his own, but should it be? The actor time and again has shown he can break out of any box his résumé may suggest. Over a two-hour conversation, he tackles more topics than I could ask for: spirituality, transgender rights, his disdain for Trump. He's intentional in every move, every utterance—perhaps a trait he learned from fighting. After a brief discussion about Fallon Fox, MMA's first openly trans fighter, Grillo doesn't hesitate to share his views on the recent progressions of the transgender community. "What's cool is that we're having this conversation. I mean, just let's think about how far, in how short of a time, this group of people has come. That's really great. Is it all going to be great at once? No. It takes time to change people's consciousness, you know."

While on the topic, Grillo also makes it clear that in his eyes, fighters come in all shapes and sizes—and they don't always come from the boxing ring either. "I have friends who have young children who identify with the other sex and they're experiencing having to go through a change with their child," he says. "These kids are at a young age identifying with the opposite sex and know that they are that sex and I'm convinced. Like, I get it. You want to talk about warriors? You want to talk about bravery? They're nine, ten years old, going to school now as the person that they believe they are, and they are. You want to talk about a fighter? There you go."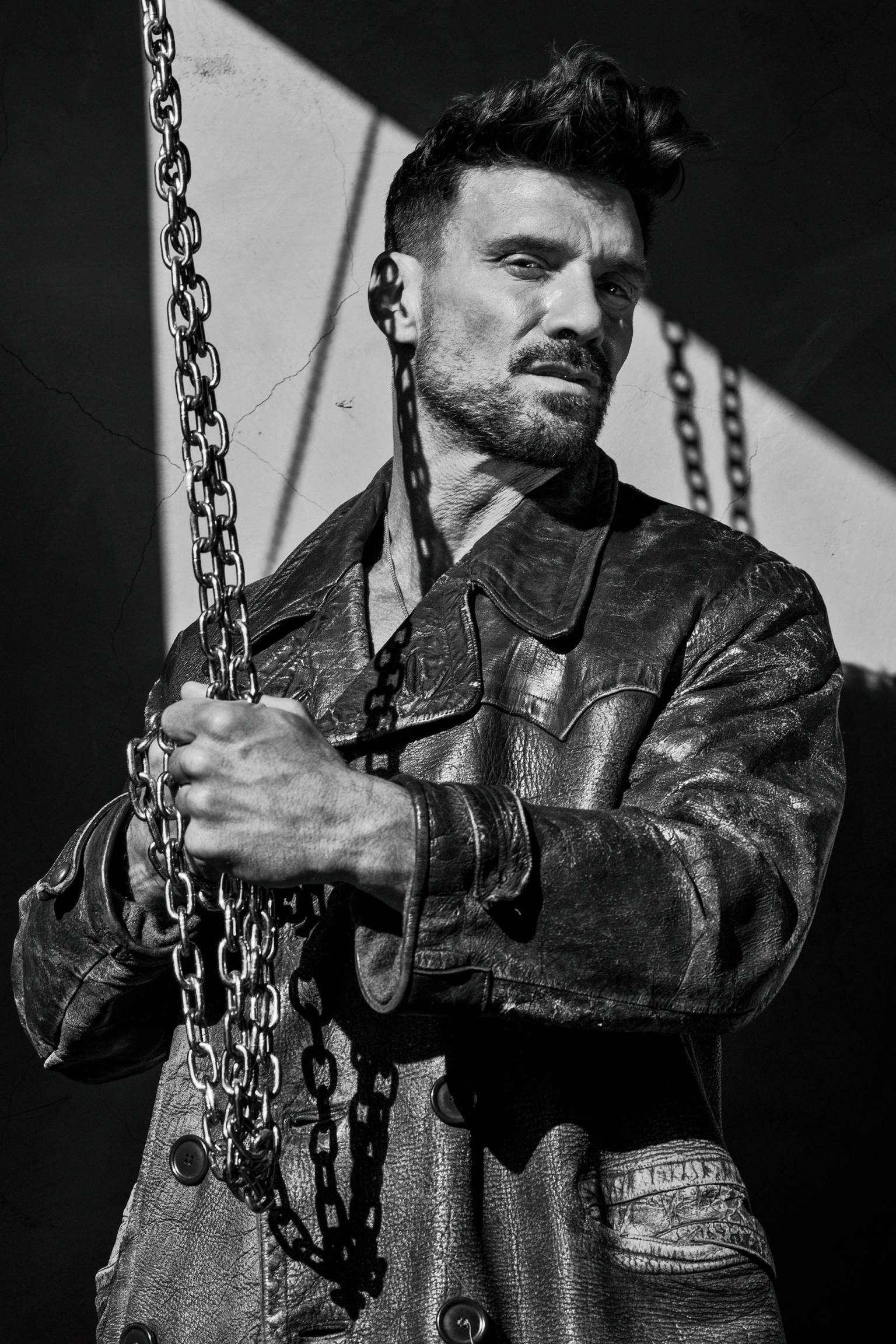 Given how ingrained fight culture is in Grillo's life, I'm curious about how he approaches the sport with his children.

"I always tell my kids, 'Avoid violence, avoid confrontation,' " he says. "You don't want confrontation. What you want is the ability, if confronted with violence, to defend yourself." Grillo's words of wisdom suddenly remind me of a poignant moment from Braveheart—the scene where young William Wallace is told by his father figure, Uncle Argyle, "First, learn to use this [pointing to William's head]. Then I'll teach you to use this [holds up sword]." I quote the line and Grillo's eyes light up. "I can't believe you just brought this up," he says laughing as he pulls out his phone and shows me an onset photo of him and Mel Gibson. "I just did a big movie and Mel is my costar. There's a scene in our movie where I stab Mel in the hand with a sword, but in between takes I was talking to Mel about that very same Braveheart scene. How fucking funny is that?" Boss Level, the aforementioned movie with Gibson, is expected later this August.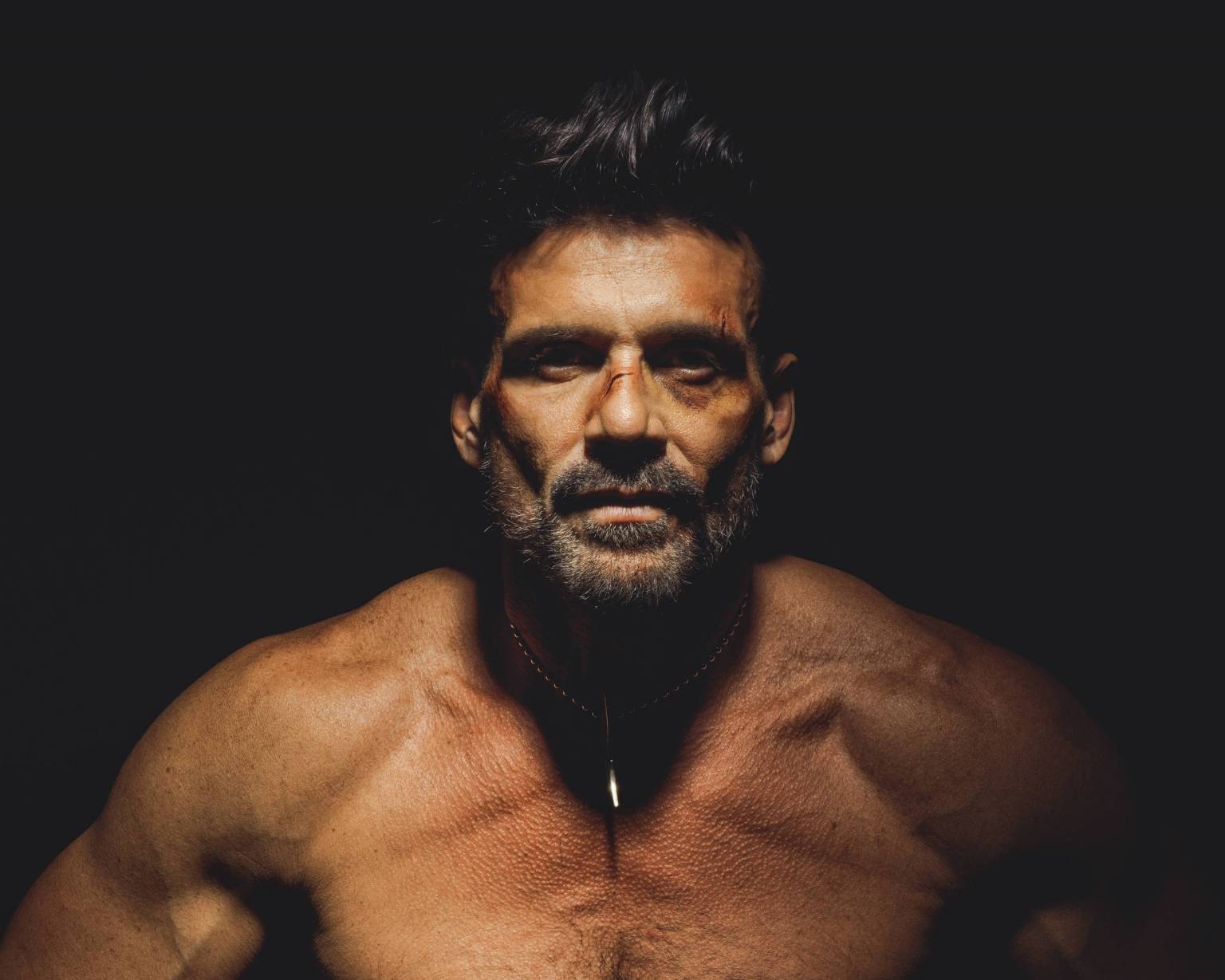 Indeed, Grillo's most important role is that of father, and his three sons are no strangers to the boxing gym. During his Fightworld travels, he encountered many young fighters, some living in extreme poverty. The primary lesson he took from that experience was as a father. "Here's the deal about my kids," Grillo says. "They've been privileged. They've lived really good lives. It's what every parent wants to do for their kids: to make their lives better than my life was—and I had a shitty childhood. But one thing I instill in them is to understand the value of everything they have and to appreciate it." He adds, "You must give some of what you have to other people; that's key. You must pay it forward all the time, even if you don't have a lot. If you continue to pay it forward, we raise better human beings."

You must give some of what you have to other people; that's key. You must pay it forward all the time, even if you don't have a lot. If you continue to pay it forward, we raise better human beings.

Grillo's paternal instincts aren't reserved for his own children either. There are several moments in Fightworld where he can be seen hugging it out and showing emotional support to young fighters. In one standout episode, he bonds with a 17-year-old Muay Thai kickboxer named Inseepayong, who suffers a loss in the ring and is then humiliated by his coach. Grillo, surprisingly, only silently observes. We live in a time where people are taking a stand against toxic masculinity and telling men that it's okay to lose and okay to show emotions, which leads me to ask Grillo why he was so quiet as Inseepayong was being verbally seared by his mentor. But it turns out, Grillo wasn't having it and he revealed to me why he didn't immediately intervene—his interpreter wasn't present during that scene. "I was sitting there thinking he's giving him a speech, like, 'You know, it's a tough loss.' I later asked my interpreter, 'What did he say?' He goes, 'Oh, my God. He just, he eviscerated this kid,'" explains Grillo. "So then I'm like—what an asshole. This is a boy, my son's age. That's why I went in that locker room and said to him, 'You're a champion, man.' By the way, universal word—'champion.' Everyone understands that word. That's why I just grabbed him and I hugged him."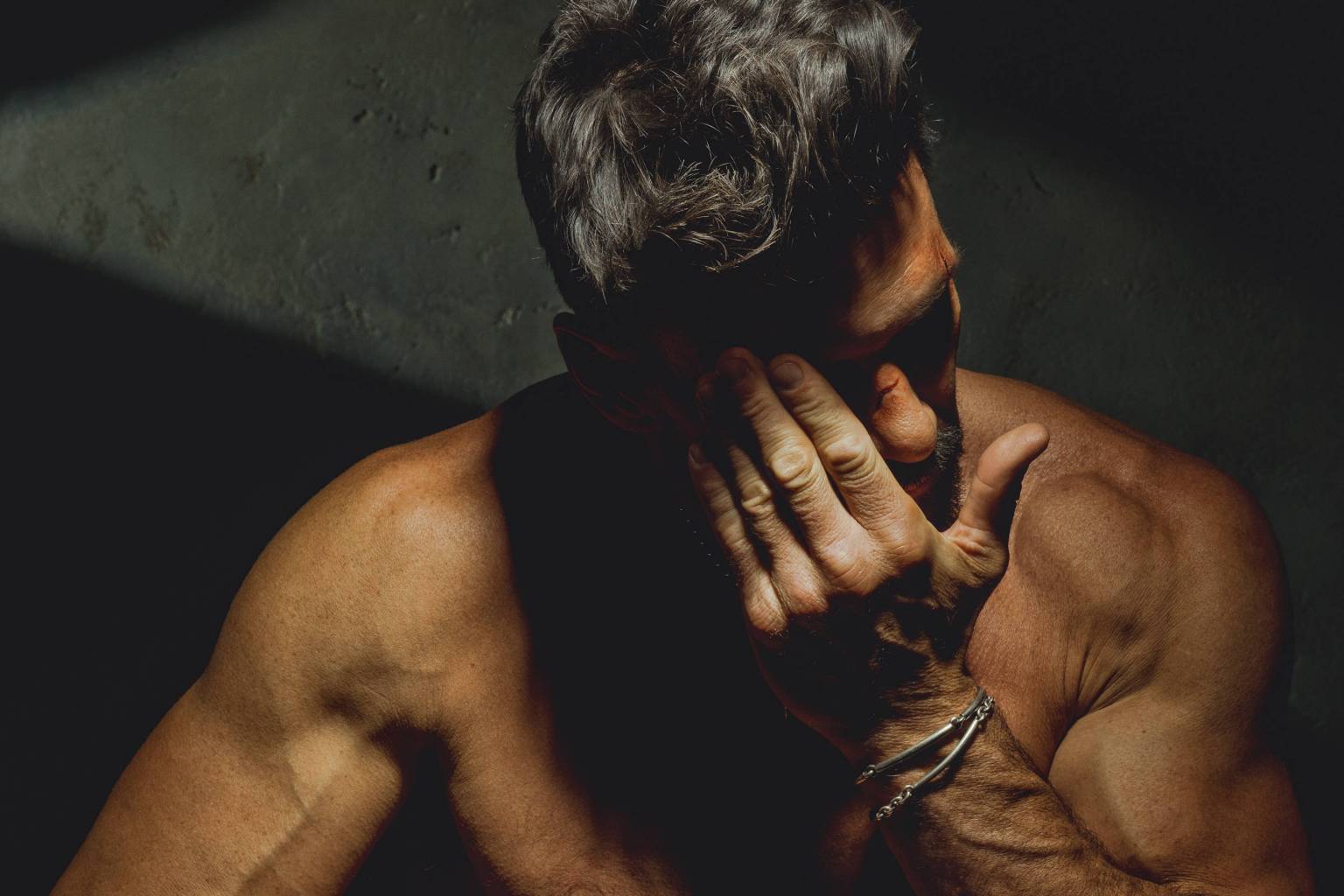 Earlier, Grillo mentioned a need for balance in his life. He's an action star and a boxer, and he's raising three sons. His life seems filled with testosterone, and rosé only goes so far, right? Did he ever wish he'd had a daughter? He vigorously shakes his head.

"Look at me in the face," he says. "No. There's a famous saying: Have a boy, worry about one penis. Have a girl, worry about all the penises. I just I grew up in a household with boys. My cousins are all boys. I grew up in a very male-centric environment. I have one younger sister who caused me a lot of grief because protecting her was a fulltime job, and I didn't want daughters. But, listen. I say that now…"

Although Netflix passed on a second season of Fightworld, there's no slowing down or hanging up the gloves for the actor who may yet become a Hollywood leading man in his 50s. "The martial artist Helio Gracie died at 95, rolling with his sons and his grandsons," Grillo says. "I'm not going to hang it up. I'll slow down. I'm not going to punch as fast—but it ain't happened yet."