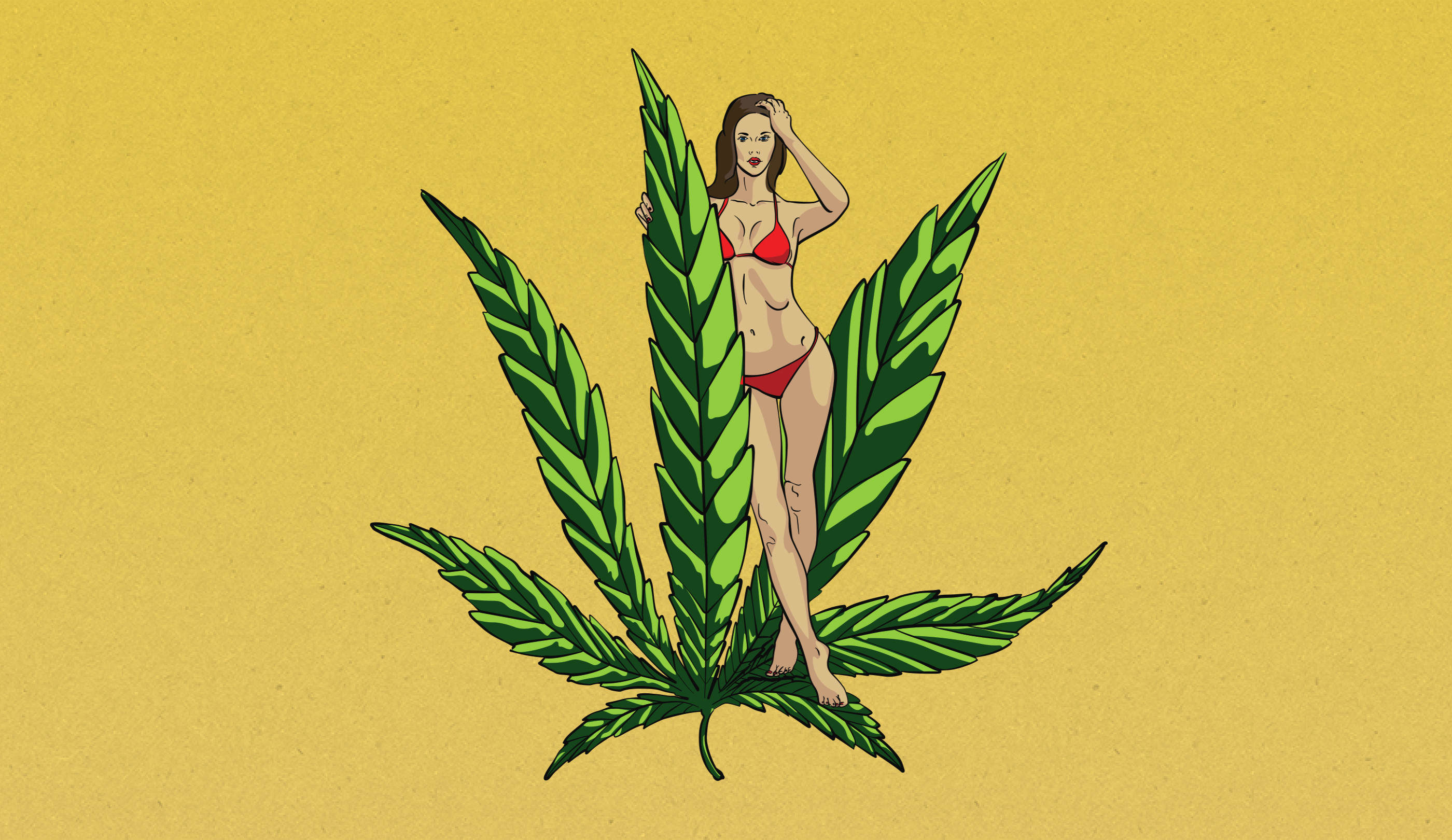 The First Full-Service Cannabis-Infused Vacation is Here
Written by Andrew Daniels

Published on

December 06, 2017
An Airbnb for cannabis users may seem like a hare-brained plan that you'd hatch when you're high. But some numbers suggest such a service isn't so far-fetched: There are over 218,000 Airbnb listings in the nine U.S. states that currently allow medical and recreational marijuana use, and the research firm Greenwave Advisors expects the other 41 states and Washington, D.C. to join the party by 2021—which could add hundreds of thousands of more rentals to the, uh, pot.

While cannabis legalization is occurring at a faster pace than any other time in history, the travel space hasn't quite caught up. Even if you visit a state where weed is legal, you might not have anywhere legal to actually partake in it, unless you're on private property. Enter
Canrve
, the first full-service travel cannabis company that just launched out of beta and hopes to lead the legalized cannabis market by the time it reaches a
projected
$30 billion by 2021. "We want to be ahead of the curve when the cannabis industry finds its way into the mainstream trading world," says Canrve founder and CEO Orbin Johnson.
Johnson is a 29-year vet of the hospitality business, spending his entire career with Sandals Resorts in the Caribbean before launching Canrve (short for Cannabis Rover and pronounced "Can-arve"). During his time at Sandals, he regularly heard from guests who complained about a lack of cannabis-friendly home rentals and local activities. "Being from Jamaica, people were often very comfortable sharing their personal cannabis stories with me," says Johnson. "I could see there was a need in the marketplace." Like many other cannabis entrepreneurs, Johnson says Canrve started primarily as a personal cause. He began researching and advocating for medical marijuana when his sister was sick with cancer in 2010. "Unfortunately, she didn't have the opportunity to try and see if it would alleviate her pain, but all I learned during this time sparked a passion in me, and I don't want anyone else to have to watch a family member suffer as I did," he says. Though Canrve is only in its infancy and actively accepting investments, it's easy to see the potential. The company offers home rentals, events, activities, culinary services, and a medical marijuana doctor and dispensary guide in cannabis-friendly locations. As a guest, you can log on to search from a list to find the best accomodation that fits your needs. "You're renting a private home from someone who understands your lifestyle," Johnson says.
Once you have your lodging covered, plan out the rest of your itinerary by browsing other cannabis adventures in the area, such as cannabis farm tours, infused spa treatments, art classes, cooking classes, and more. Canrve even offers a full list of cannabis chefs to cook for you and your friends. Meanwhile, the dispensary and doctor guides are meant for travelers who want to experience cannabis in a legal environment or fill up their prescriptions while on the road, says Johnson. "Not all dispensaries are built the same," he says. "Our guide will help distinguish which product offerings can be found where, so travelers know exactly how to find what they're looking for," he says.
As for what's in it for the partners, Canrve gives property owners, event planners, chefs, dispensaries, and doctors "a platform to showcase their services to an audience of like-minded individuals who have the strongest potential of becoming their clients," Johnson explains. Cannabis companies can also sell their products on "C-Shop," Canrve's online marketplace.
While no amount of experience can fully prepare Johnson for the cannabis industry since it's still so new, "the travel business is in my blood," says Johnson. "The travel consumer wants an easy and hassle-free reservation process and a unique and unforgettable travel experience—in this case, one that doesn't inhibit their use of cannabis," he says.
There's no way to tell if and when Canrve will have an impact, but Johnson likes his odds. He still emphasizes that above all else, his startup is meant to help those who need it—which is why he's giving 2 percent of all sales profits to medical marijuana research. "My eldest sister meant the world to me," he says, "and just like others who are ill today and those who are gone, we believe in the medicinal healing properties of cannabis."