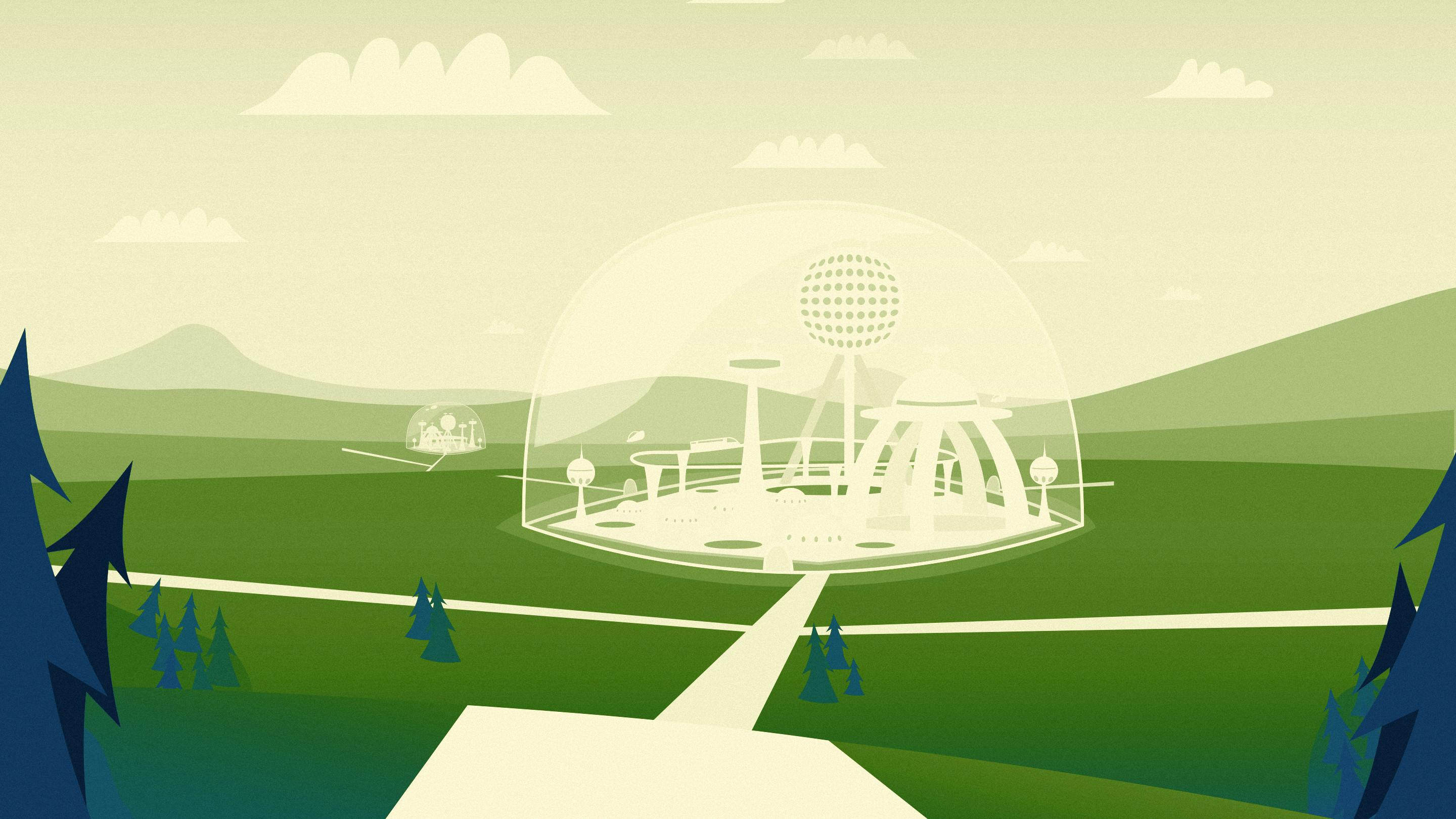 The Future Is Smart Cities
Written by Sean Arenas

Published on

January 12, 2018
Every year, CES generates buzz for the latest state-of-the art technology: voice-enabled virtual assistants, wearables, self-driving cars, robots or the latest consumer oddity like the exercise bike desk or the Willow wearable breast pump. This year, beyond the latest mouth-watering gadgets, innovators have been planning ways to dramatically improve urban life through the adoption of smart technology, heralding the rise of the smart city.
In its purest form, the smart city movement reimagines energy, transportation, waste management, architecture and security (to name a few), but advancements in the practically imperceptible field of information and communications technology is the movement's secret weapon. Daring to dream, smart cities may one day evolve into the utopian metropolises imagined in science fiction–if citizens can reconcile partnerships between public and private sectors. To understand the smart city movement, it's necessary to define the term "smart city". Technology consultant and author of
Smart Cities: Big Data, Civic Hackers, and the Quest for a New Utopia
,
Dr. Anthony Townsend
, describes a smart city as "a community where government, citizens and businesses are using new digital technology to address timeless urban problems" including traffic congestion, pollution and energy overconsumption, for example. Similarly, Briéla Jahn, spokesperson for Energy and Building Technology, Consumer Goods, for Germany-based engineering and electronics company
Bosch
, adds, "Connected cities are interactive places where everyday life is easy, enjoyable, and efficient and where people are in tune with each other and their city."
"We've just seen Google sister company Sidewalk Labs announce a massive smart city project in Toronto," Townsend announces. "While the city is abuzz with excitement, there's also a tremendous level of apprehension and uncertainty about how to reconcile the public and private interests in that partnership." Sidewalk Labs intends to improve the quality of life for Toronto's Eastern Waterfront by implementing an open digital infrastructure that increases citywide connectivity. Additionally, they hope to reduce traffic congestion with self-driving technology and digital navigational tools, and reduce waste and energy consumption with city design innovations. The end goal is to make the city more sustainable and affordable through smart technology. However, as Townsend notes, Sidewalk Labs "are going to spend a year planning it, and there's still no guarantee that the project will move forward."
Distrust in private interests may stymie Sidewalk Labs ability to make their vision a reality. Artificial intelligence (AI), for example, has been the subject of debate for years, being wildly characterized as a godsend to some and the first step towards total annihilation by others (think Skynet or Asimov's I, Robot, not Will Smith's version). Increased transparency and regulations will reduce the risks associated with presumptuous algorithms, and alleviate the public's fear of an AI apocalypse. Regardless, AI is here to stay.
On a smaller level, congested city life has given rise to sustainable housing alternatives, like the Ecocapsule, created by Slovakian engineer Igor Zacek. A micro smart house powered by solar and wind energy, the Ecocapsule is designed to dramatically reduce the owner's carbon footprint. Although admirably eco-friendly and sleekly engineered, the likelihood of the Ecocapsule taking off is slim to nil as most people would prefer their living situations be improved rather than radically overhauled. Smaller but nevertheless valuable recent inventions include CES 2018's Innovation Awards Honorees' myBus app, a mobile ticketing solution for public transportation, and Bosch's Climo, an air quality measuring device. Together, these inventions provide simple enhancements to both public transportation and air pollution management, respectively. It's the incremental improvements that are destined to be readily accepted rather than those that require citizens to totally reconceive their lifestyles.
Another notable technology destined to advance smart cities is blockchain. In the financial sector, blockchain, originally conceived for Bitcoin, is a distributed ledger designed to secure online transactions, reducing the risk of leaked information. This system of data distribution, when applied to smart cities, enables safe exchanges between different services, empowering citywide digital infrastructures and increasing the overall efficiency of city systems by simplifying traditional processes. For example, in healthcare, patients and providers can access medical records stored on blockchain without fear of compromising the data. Or, in government, taxation, various forms of registration, and the renewal of driver licenses will be streamlined. With the potential to revolutionize data management in metropolises by securely interconnecting different services, blockchain provides a foundation for the city of tomorrow—assuming said city isn't already here.
The pursuit of interconnectedness and efficiency drives the smart city movement, but, as Townsend points out, reaching this goal requires "lots of collaboration and partnerships, drawing on the capabilities of the public, private, and non-profit sectors." For smart cities to become a worldwide phenomenon, governments and companies need to come together to tackle urban issues--which is easier said than done. Citizens are naturally skeptical of massive multinationals, like Google, becoming involved in smart city projects. Townsend argues that "getting people to trust technology and the people selling it" is step one in enabling the mutually beneficial exchange of ideas.
Despite skeptics, both Jahn and Townsend agree that smart cities are gradually appearing. "The smart city is already there in your neighborhood," says Jahn. "We at Bosch are currently pursuing beacon projects in fourteen different cities such as San Francisco, Berlin and Tianjin." Townsend also confirms that smart cities (at least in a nascent form) are gradually appearing.
He points to London, Chicago, New York and Barcelona as smart city pioneers, but he clarifies that "that this isn't something you can just install." Smart cities require immense planning and coordination. No one sector can exclusively push the movement forward. When asked, Townsend pinpointed China as the current leader of the smart city movement. "It's the global center for city building," he says, "and in the decade it will take Sidewalk Labs to build its city of the future in Toronto, China will have built dozens if not hundreds of projects of the same size." There is a troublesome aspect to China's plans for smart cities, however. "The vision of the smart city emerging in China is a very scary one built on the notion of surveillance of individuals and biometric identification," says Townsend. Statistically, China's smart cities might have low crime rates and enviable sustainability, but these advantages will likely be at the cost of personal freedom, a notion that is incompatible "with the values of democratic countries," argues Townsend.
But the fear of Big Brother should not dissuade innovators from imagining a more sustainable and interconnected tomorrow. According to Jahn, Bosch promises to "support citizen participation," and this is the appropriate course of action, for the smart city movement should benefit the people. Ultimately, revolutionary technology, whether developed by the public or private sectors, has practically limitless applications—if wielded intelligently and ethically. It should come as no surprise then that the decisions being made today will shape the smart city of tomorrow. Decisions, decisions.