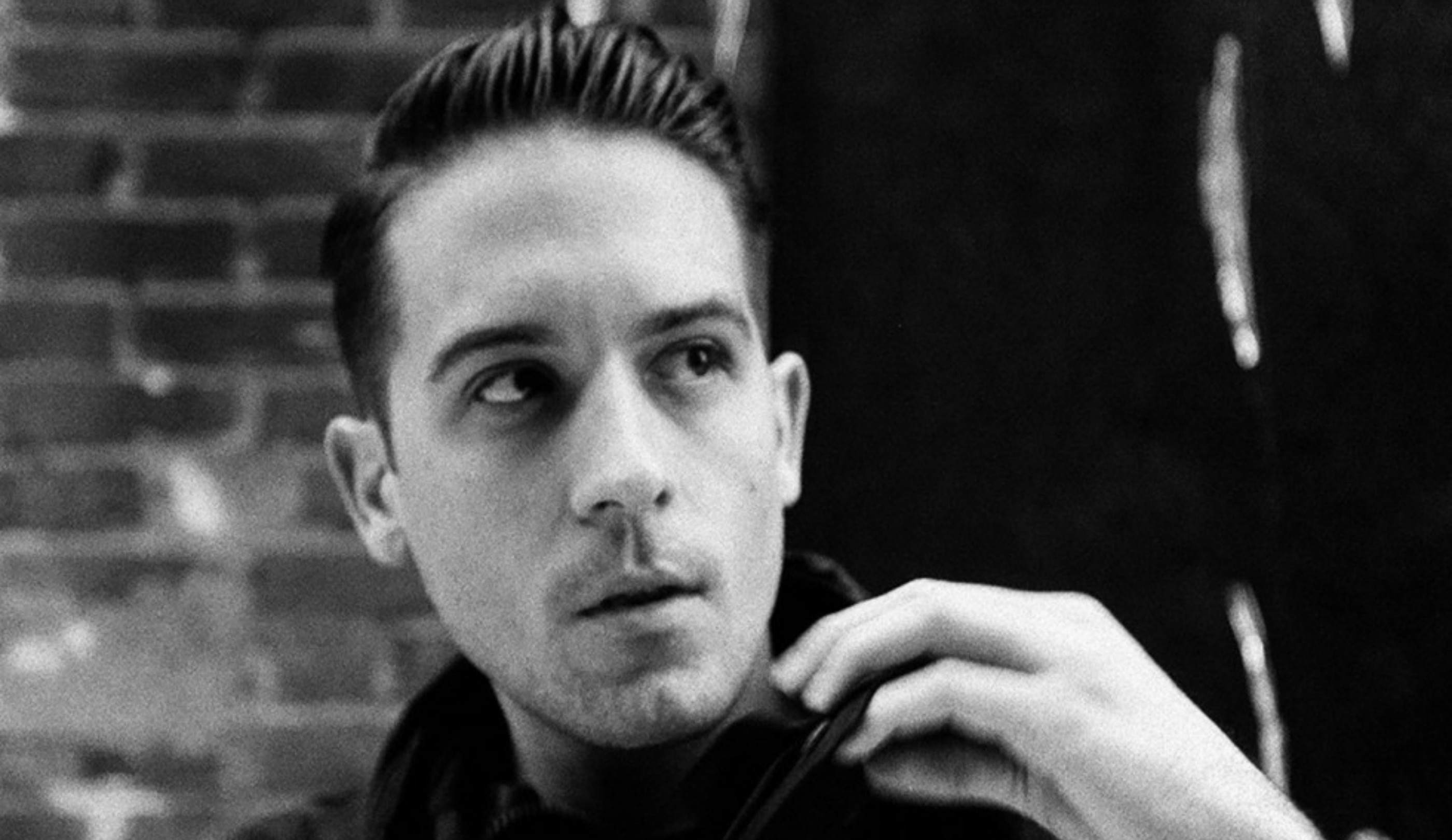 You Know His Name—But What Drives G-Eazy?
Written by Liz Suman
Photography by Grady Brannan

Published on

December 15, 2017
It's 9 p.m. on a Thursday in Hollywood and Halsey just hugged me. "Hi, I'm Ashley," she says, though the woman needs no introduction. We're in a cramped green room peppered with plates of fried chicken and macaroni and cheese at Voila!, a Los Angeles event space where Gerald "G-Eazy" Gillum, who Halsey is dating, is set to preview his third studio album, The Beautiful & Damned, for hundreds of fans who pre-ordered it.