"It's a little bit insane that I didn't quit," GLOW's Jackie Tohn marvels about her career's salad days. The actress, musician and comedian plays glam party girl Melanie "Melrose" Rosen on Netflix's brilliant fictionalization of the 1980s wrestling circuit, Gorgeous Ladies of Wrestling. It's a covetable part on a popular show, which was nominated for 10 Emmys ahead of next week's ceremony (and already won two of those). But Tohn's certainly earned it, having worked and auditioned as a professional actor for almost three decades. Fortunately, Tohn—who's the Powerfox half of the musical-comedy project Powerfox and Ponymane, and competed on the eighth season of American Idol in 2009—had other passions to see her through when the acting grind got tough.

She estimates that having acted since age 9, practiced stand-up since she was a teenager and put out "a bunch of music" in her 20s gave her helpful confidence during the sometimes-brutal audition process. "It wasn't like when I went on an audition, it was the only thing in my life at the time," Tohn, 38, tells
Playboy
. "If I didn't get it, [I didn't feel like,] 'What was the point of it all? I have no creative outlets.' But because I had stand-up, and because I had musical comedy and touring and performing, I felt better about myself on auditions, which ultimately, I think, played a big part in how I got
GLOW
."
Being a
Gorgeous Lady of Wrestling is a dream role
for many reasons, a physically imposing superhero who wears glittery spandex and is surrounded by other women (such as
Alison Brie's Ruth Wilder
) just as fascinating and tough and cool. But
GLOW
is executive produced by Jenji Kohan, Liz Flahive, Carly Mensch and Tara Herrmann, the creative minds behind other female-forward shows like
Weeds
,
Nurse Jackie
and
Orange Is the New Black
, and these women take the extra step of working with their stars' hidden passions to make the gig even more of an ideal job.
With the launch of Netflix's 'GLOW,' Alison Brie dished to Playboy on what gets her adrenaline going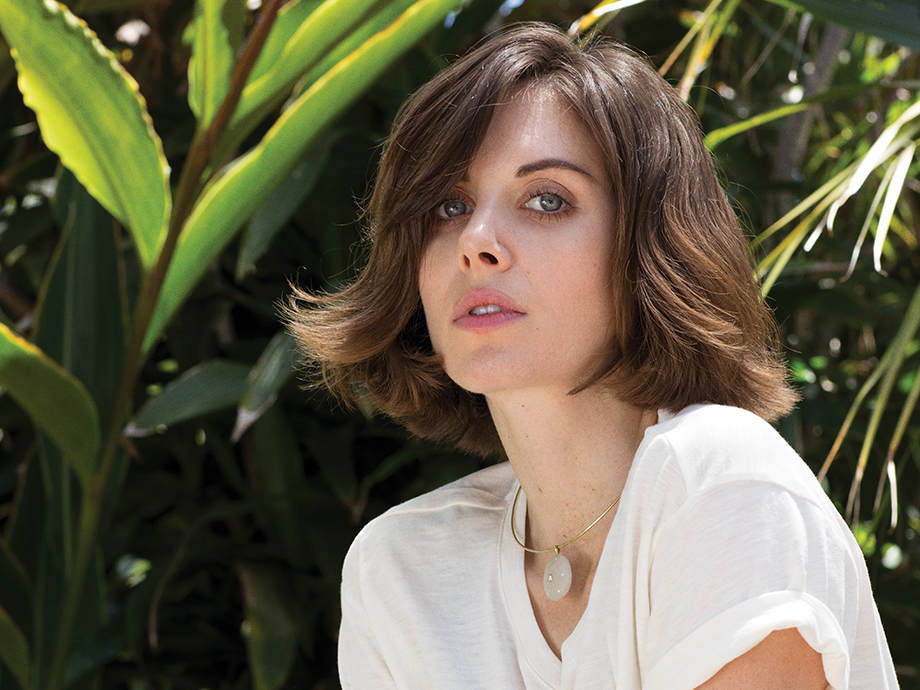 "What's so exciting about being on
GLOW
is that our writers are aware of our skill sets, and they play to them, which makes us look so much better and stronger as performers, but also makes the show look so much better, because you're adding in these things that your girls can already do," says Tohn, who played Gilda Radner in Netflix's
A Futile and Stupid Gesture
. "The way Sunita [Mani, who plays Arthie] and Shakira [Barrera, who plays Yolanda] are incredible dancers, and they had a dance sequence. The writers know that Kate [Nash, who plays Rhonda and also has a career as a singer-songwriter] and I make music, so they just have us sing all the time."
Season two's "The Good Twin" is a musical, "straight-to-the-airwaves" episode of
GLOW
's show-within-a-show, and the celebrated installment puts Tohn's talents as a musical comedian to very good use. "Filming it was like an absolute dream come true," she says. "Because I'm a child of the '80s, it was all of my childhood fantasies coming true. I'm in the sequin dress,
with the Madonna hair
and Madonna choreography, singing, using my own real voice. I got to go to the recording studio and record the song. The lyrics are absurd, so there's comedy on top of it. The idea that I'd be able to do musical comedy on this television show that I already feel so lucky to be a part of—the whole thing was pretty unbelievable."
And, of course,
there's the wrestling
. The physicality of the series intensified in season two, with all of the actors debuting some pretty impressive new moves. Tohn, at a petite 5'4", even pulled out her first body slam of the show. "It was just amazing to come back for season two and be like, 'Oh, shit. That's right. I can wrestle. What?!' That is just insane," she laughs. She credits
GLOW
's wrestling coach Chavo Guerrero Jr. and stunt coordinators Shauna Duggins and Helena Barrett for doing such an "amazing" job training the cast, but Tohn also pushed herself beyond what she was able to do in the first go-round.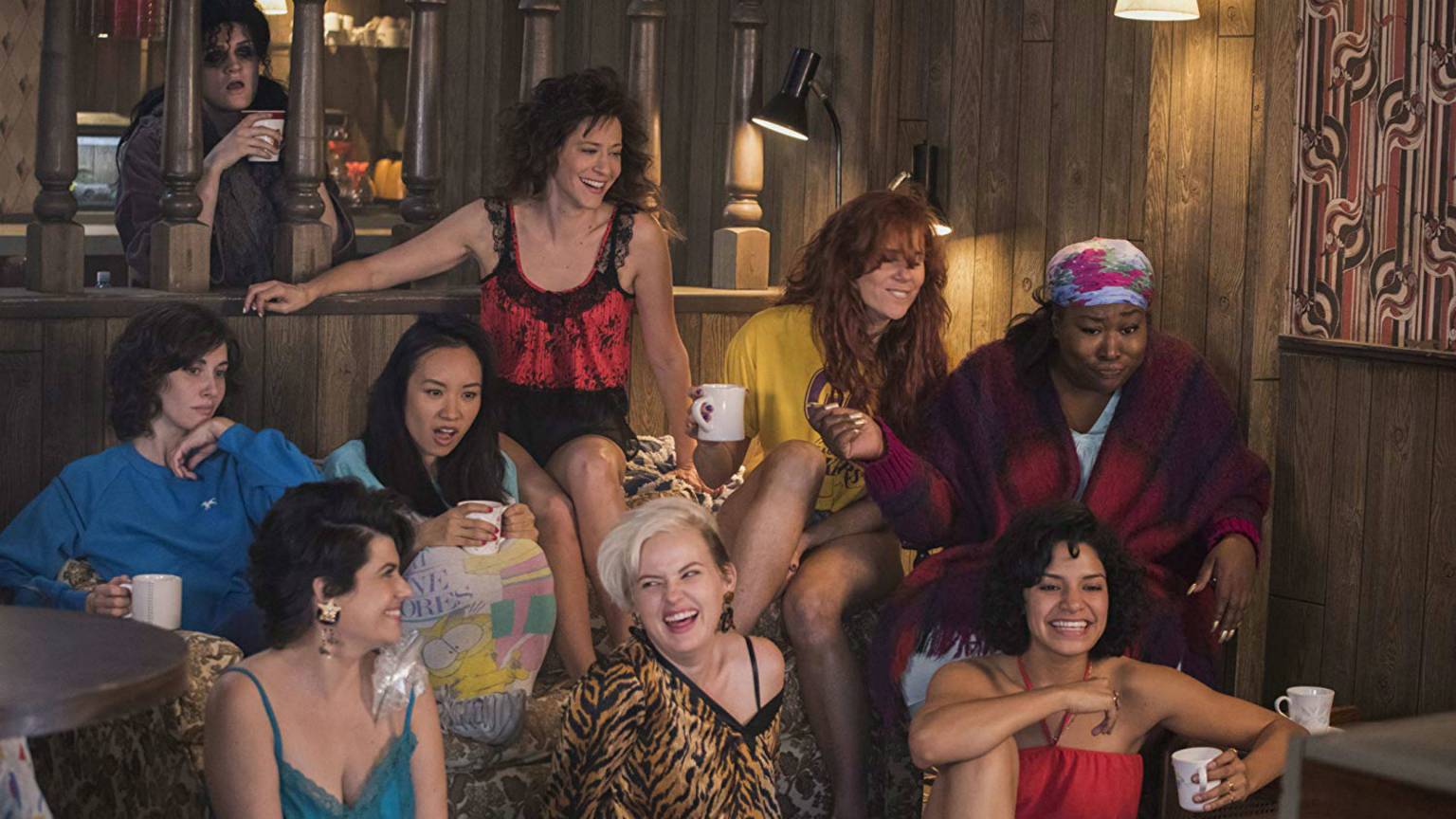 "For season one, I didn't really learn more than I had to," she says. "But for season two, anything that anyone had to do, I wanted to learn, because I was able to lift off these limitations of what I thought was possible for myself … I didn't think I was going to need to body slam anyone, but once I learned how, they wrote it in, because they were like, 'Oh, wait. Jackie can body slam someone! But it's got to be someone smaller than her.' The only person is Ellen," she laughs about Ellen Wong, "who plays Jenny, so in one of the episodes, I body slammed Ellen."

She says that learning to wrestle has changed how she feels about and presents herself, but more importantly, that GLOW itself has changed her. "You show up to GLOW, and you can be all the things that you are," she says. "Weird, and quirky, and too much, and too loud. They welcome all of that. They want all of that from you. And then—on top of all of these things you tried to squash or make smaller or not shine as much, because you don't want to intimidate or scare anyone by being yourself—you add, on top of that, 'Oh. I can wrestle.'"

Once I learned how, they wrote it in, because they were like, 'Oh, wait. Jackie can body slam someone! But it's got to be someone smaller than her.'

It is incredible, a gratifying next step in Tohn's 30-year journey as a performer. But whether she'd "made it" or not, there was never any chance of this Powerfox not performing. She recalls reading an article years ago in which late actress Brittany Murphy was asked what she would do if she weren't acting, and Murphy replied that acting is all she can do, and even if no one were watching, she'd "just be on a bench performing for pigeons." Tohn insists, "I think about that all the time. That's why I never thought about quitting, because it's like, 'I'm just going to do this, whether anyone's looking over here or not.'"
Well, we're looking, all right. While Tohn's waiting to hear on a third season of GLOW ("Come
on
," she says, speaking for all of us), she's also put out a
five-track EP
of anthemic pop rock that you can find under "Powerfox" on iTunes or Spotify. She's currently performing stand-up, writing a screenplay with writing partner Rachel Forman and has several upcoming roles, in titles like
Are We Okay?
and
Elsewhere
(the latter opposite Parker Posey and Jacki Weaver). We'll be on the lookout.