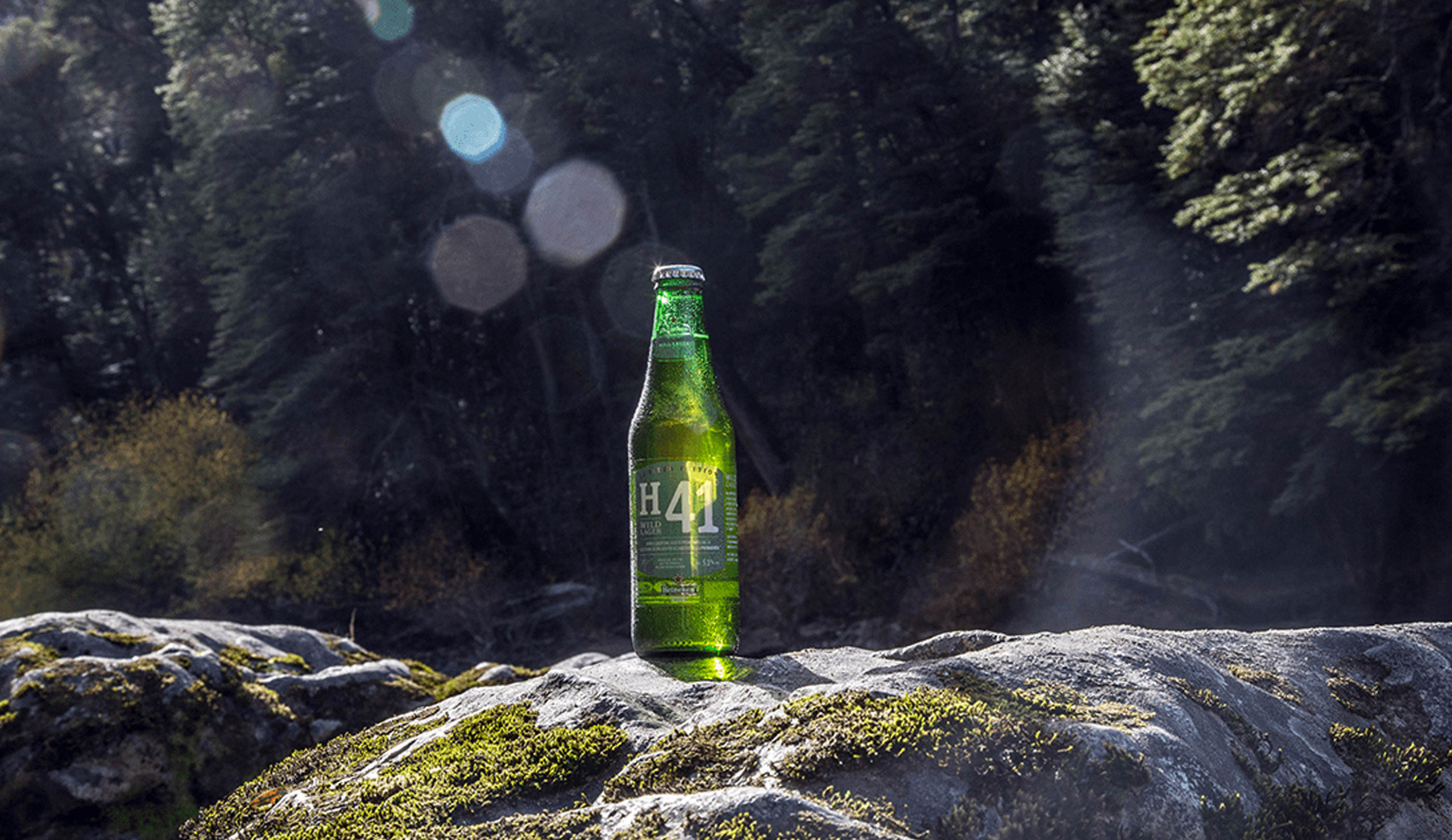 What Is Sexy Yeast, and Why Is It in Heineken?
Written by Andrew Daniels

Published on

October 03, 2017
Like a lot of major brewers, Heineken relies on marketing gimmicks all the time to promote its beers. It's why, for example, Neil Patrick Harris continues to star in ads for the Dutch lager that lampoon conventional beer advertising. But Heineken's latest ploy to get you to drink Heineken doesn't feature any celebrities or viral stunts at all—just some strains of yeast doin' it.

Heineken's newest offering, H41 Wild Lager, hits American bars this month, and it's the first in a limited-edition line that highlights the cool ways its brewers are experimenting with yeasts. As
AdAge points out
, H41 refers to the longitudinal coordinate at which microbiologists discovered
S. eubayanus
, a wild "mother of all yeasts," in the forests of Patagonia.
And what does a yeast have to do to earn such a distinction? Get a little freaky. Yeast, which breaks down sugar into alcohol and carbon dioxide in the fermentation process, usually clones itself in regular conditions. "But when it's in really difficult circumstances, it has sex and then two yeasts completely merge together," Heineken's global master brewer Willem van Waesberghe told AdAge. Enter S. eubayanus.
When Heineken's brewers got their hands on the yeast and figured out how to control the sexually active bugger, they realized it was a long-lost parent of the lager yeast they've been using for 130 years. As for whether or not you can actually taste a difference between Heineken's O.G. lager and a "wild" lager, it's said to smell a little spicier, taste a bit sweeter, and finish a tad more bitter—though you'll have to judge for yourself when H41 starts showing up on draft in New York.
But even if it just tastes like regular Heineken, at least Van Waesberghe got you thinking about yeast. And that's the point: "Beer lovers are not really talking about yeast," he told AdAge. "They are always talking about hops. They are always talking about malt. But yeast is this unknown thing, and it's really the core, the essence, of brewing beer."